Discover the essence of luxury living in Wellington
Nestled in the heart of Palm Beach County, Wellington, Florida, is a haven for luxury living, boasting an exquisite collection of homes, picturesque landscapes, and a vibrant community. In this inspiring article, we will guide you through the allure of Wellington, showcasing its upscale properties, highlighting the finest local attractions, and shedding light on the welcoming people who call this prestigious area home.
Exquisite Properties
The Epitome of Luxury Living: Wellington, Florida, offers a remarkable array of luxurious homes, blending sophistication with the essence of South Florida's beauty. Whether you prefer elegant estates with sprawling gardens or contemporary masterpieces with state-of-the-art amenities, the luxury properties in Florida in Wellington are sure to exceed your expectations.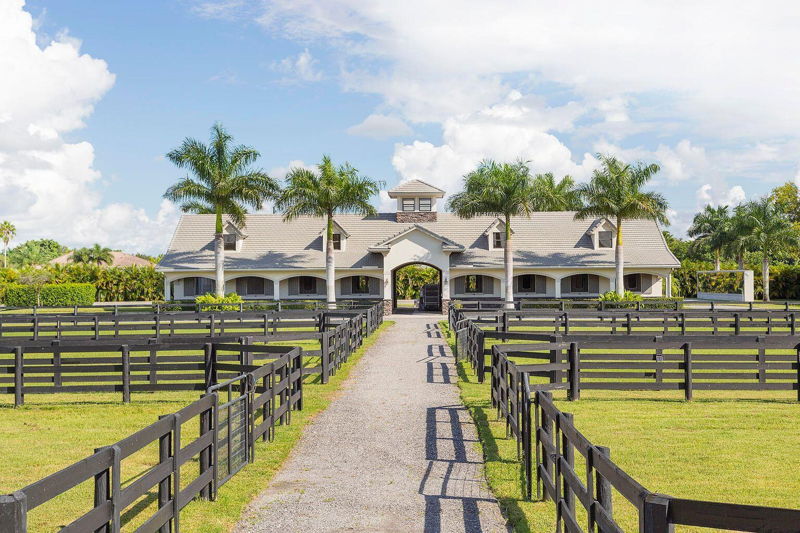 Equestrian Estates
Wellington is renowned as the "Winter Equestrian Capital of the World," and equestrian estates in this area are synonymous with elegance and grandeur. These impressive properties often feature private stables, riding arenas, and lush pastures, providing an idyllic haven for horse enthusiasts.
Gated Communities
Wellington boasts prestigious gated communities, offering a secure and exclusive environment for residents. These neighborhoods showcase luxury homes with impeccable craftsmanship, meticulous landscaping, and world-class amenities like private pools, tennis courts, and clubhouse facilities.
Captivating Places and Local Opinions
Beyond the luxurious residences, Wellington, Florida, presents a wealth of captivating places that cater to diverse interests and preferences. Let's explore a few beloved local attractions and discover the opinions of those who have experienced their charm.
Wellington Green Mall
A shopper's paradise, Wellington Green Mall offers an upscale retail experience with an impressive selection of designer boutiques, high-end brands, and delightful dining options. It's a gathering place for locals to indulge in retail therapy and socialize in a vibrant and elegant setting.
Wellington Nature Preserve
Nestled along the edge of Lake Wellington, the Wellington Nature Preserve provides a picturesque setting for outdoor enthusiasts. Enjoy leisurely walks or bike rides on the nature trails, spot wildlife, and immerse yourself in the tranquility of Florida's natural beauty.
International Polo Club Palm Beach
Regarded as one of the world's premier polo destinations, the International Polo Club Palm Beach hosts thrilling matches that captivate spectators from all walks of life. Attend a polo match and witness the grace and power of these majestic animals while indulging in an atmosphere of luxury and sophistication.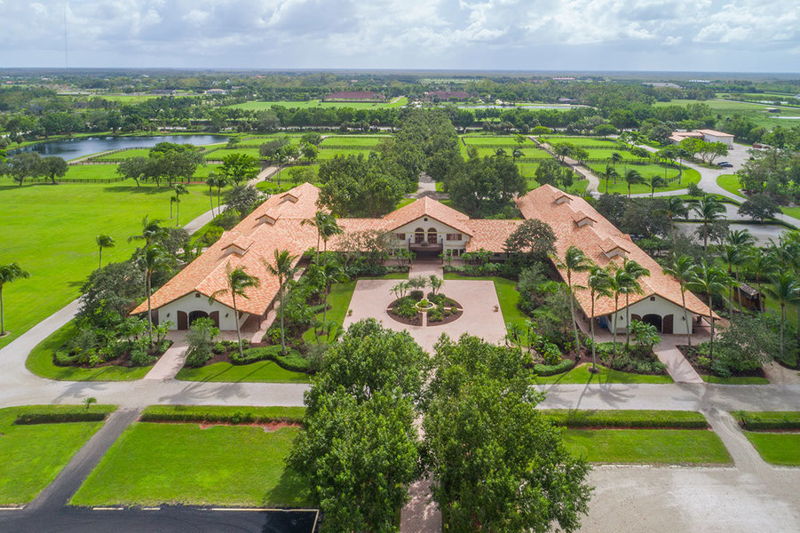 Lakefront Residences
Imagine waking up to serene water views and gentle breezes in a luxurious lakefront home. Wellington's lakefront properties provide a tranquil retreat, blending modern architectural designs with breathtaking surroundings, allowing residents to immerse themselves in the beauty of nature.
The Welcoming Community of Wellington
Wellington's community is known for its warmth, inclusivity, and a shared love for the equestrian lifestyle. The residents of Wellington are passionate about their city and actively engage in local events, such as the Winter Equestrian Festival and the Great Charity Challenge, fostering a sense of camaraderie and support.
Embracing the Wellington Lifestyle
After settling into your luxury home in Wellington, the city offers an abundance of activities to enjoy. Explore the vibrant local dining scene, where world-class restaurants serve culinary delights to satisfy every palate. Immerse yourself in the equestrian culture by attending horse shows or taking riding lessons. Nearby, pristine beaches beckon for sun-soaked days, and championship golf courses await avid golfers.
Conclusion: Wellington, Florida, represents the epitome of luxury living, where opulent homes harmonize with breathtaking landscapes and a vibrant community. Immerse yourself in the allure of Wellington's exquisite properties, indulge in the local attractions, and embrace the warm and welcoming spirit of this extraordinary city. Welcome to the pinnacle of luxury in Wellington, Florida.
---
Wellington, Florida, is known for its excellent educational institutions that provide a strong foundation for students to thrive academically and personally. These are just a few of the notable schools in Wellington, Florida. The city boasts a robust educational system with a variety of public, private, and charter schools, ensuring that students have access to quality education and ample opportunities for growth and success. Here are some prominent schools in Wellington, along with their addresses:
Wellington High School
Address: 2101 Greenview Shores Blvd, Wellington, FL 33414
Wellington High School offers comprehensive education to students in grades 9-12. Known for its rigorous academic programs, dedicated faculty, and extensive extracurricular activities, Wellington High School prepares students for future success in various fields.
Wellington Landings Middle School
Address: 1100 Aero Club Dr, Wellington, FL 33414
Wellington Landings Middle School caters to students in grades 6-8. The school emphasizes academic excellence, character development, and a supportive learning environment. With a wide range of elective courses and extracurricular activities, students have ample opportunities to explore their interests.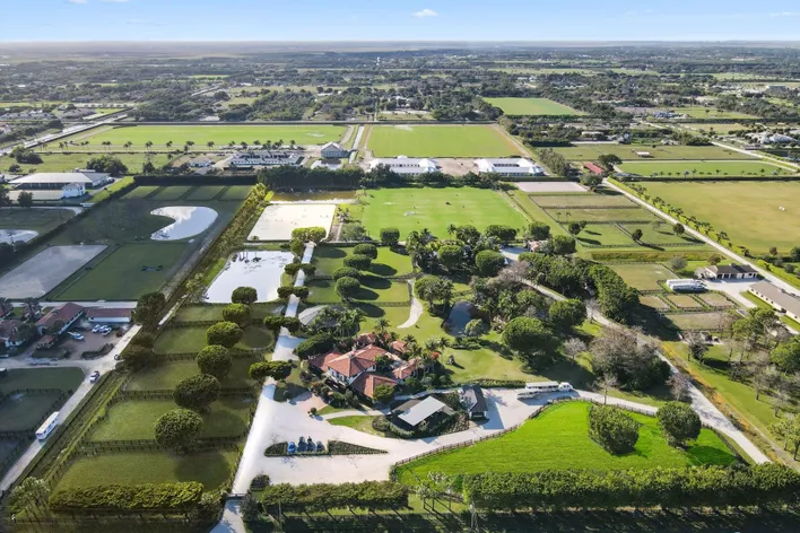 Binks Forest Elementary School
Address: 15101 Bent Creek Rd, Wellington, FL 33414
Binks Forest Elementary School provides education to students in grades PK-5. The school focuses on fostering a love for learning, promoting critical thinking skills, and creating a nurturing environment. It offers various programs and resources to ensure each student's success.
Panther Run Elementary School
Address: 10775 Lake Worth Rd, Wellington, FL 33449
Panther Run Elementary School serves students in grades PK-5. The school aims to inspire a lifelong love for learning through engaging and innovative teaching methods. Panther Run is committed to providing a well-rounded education and offers a range of extracurricular activities and enrichment programs.
Wellington Collegiate Academy
Address: 12794 Forest Hill Blvd, Wellington, FL 33414
Wellington Collegiate Academy is a charter school that offers personalized education for students in grades 6-12. The school focuses on individualized instruction, small class sizes, and a strong emphasis on college readiness. Wellington Collegiate Academy provides a supportive and challenging academic environment.
---
There are several compelling reasons to consider buying a house in Wellington, Florida. Wellington, Florida, offers a desirable combination of a strong real estate market, equestrian lifestyle, excellent schools, recreational opportunities, amenities, favorable climate, and a vibrant sense of community. These factors make Wellington an appealing place to call home for individuals and families seeking a high-quality lifestyle in a thriving and beautiful location. Here are some key factors that make Wellington an attractive destination for homeowners:
Strong Real Estate Market: Wellington has a robust real estate market, offering a variety of housing options to suit different budgets and preferences. The area has seen consistent growth in property values, making it an appealing location for investment and long-term value appreciation.

Equestrian Lifestyle: Wellington is renowned as the "Winter Equestrian Capital of the World." The city hosts world-class equestrian events, including the Winter Equestrian Festival and the Global Dressage Festival. If you have a passion for horses or equestrian sports, living in Wellington provides unparalleled access to this vibrant and prestigious equestrian community.

Excellent Schools: Wellington boasts top-rated schools, both public and private, that prioritize academic excellence and provide a nurturing learning environment. Families looking to settle in Wellington can take advantage of the exceptional educational opportunities available to their children, ensuring a solid foundation for their future.

Recreational Opportunities: From stunning parks and nature preserves to beautiful lakes and golf courses, Wellington offers abundant opportunities for outdoor recreation. Residents can enjoy activities such as hiking, biking, fishing, boating, and golfing, making it an ideal location for those seeking an active and healthy Florida lifestyle.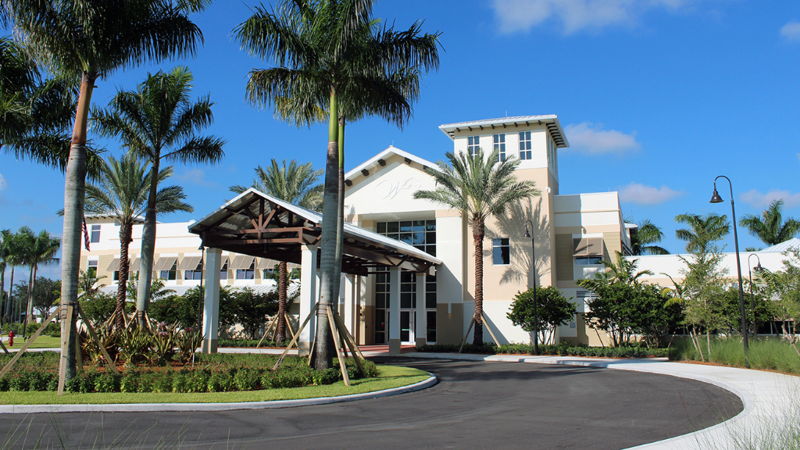 Access to Amenities: Wellington provides a wide range of amenities, including upscale shopping centers, fine dining establishments, entertainment venues, and cultural attractions. Residents can indulge in world-class shopping experiences, savor diverse culinary offerings, and enjoy a vibrant social scene right at their doorstep.

Beautiful Climate: Wellington benefits from a pleasant subtropical climate, characterized by warm winters and abundant sunshine throughout the year. The favorable weather allows residents to enjoy outdoor activities and a relaxed lifestyle year-round.

Community Spirit: Wellington has a strong sense of community, fostering a friendly and welcoming atmosphere. The city hosts numerous events, festivals, and social gatherings that bring residents together, promoting a strong sense of belonging and connection.

Proximity to Beaches: Wellington is located just a short drive away from the beautiful beaches of the Atlantic coast in Palm Beach county. Residents can easily access pristine sandy shores and enjoy water activities, sunbathing, or simply relaxing by the ocean.