English · Spanish · Polish
Florida property for sale. Condos, houses and investment properties in Florida. Activa Realty is a leading full-service real estate agency based in South Florida, dedicated to providing unparalleled service and expertise to our clients in the high-end real estate market. With extensive experience in buyer and seller representation, new development projects, and luxury properties, our multilingual professionals are committed to delivering the highest level of customer service and satisfaction.

- we also offer services to Polish and Spanish speaking customers in Florida
- ofrecemos una gama completa de servicios inmobiliarios en Español y Polaco en Florida
- oferujemy serwisy dla osób mówiących po polsku, oraz dla osób posługujących się językiem hiszpańskim na Florydzie w USA

Hablamos español | Mówimy po polsku |

tel. +1 (561) 900 8050

office@activarealty.com
biuro@floryda.eu

Address:

ACTIVA REALTY LLC
2255 Glades Road
Suite 324A
Boca Raton FL 33431
USA

Opening hrs:
Monday – Friday: 8am – 6pm
Saturday: 9am – 2pm
Sunday: closed

At Activa Realty, we understand that buying or selling a property is a significant decision, so we offer personalized attention and tailored solutions to meet each client's unique needs. Our extensive network of industry connections, cutting-edge technology, and comprehensive market knowledge enable us to deliver exceptional results for our clients, whether they are buying, selling, or investing in high-end properties.

As a multilingual agency, we are fluent in English, Spanish, and Polish, ensuring we can serve clients from diverse backgrounds and cultures. We are committed to providing clear and open communication throughout the buying or selling process, ensuring our clients are informed and confident at every step.

At Activa Realty, we pride ourselves on professionalism, integrity, and client dedication. Our mission is to exceed expectations and make the buying or selling process as smooth and stress-free as possible. Contact us today to learn how we can assist with your real estate needs in South Florida. Miami - Fort Lauderdale - Boca Raton and Palm Beach area.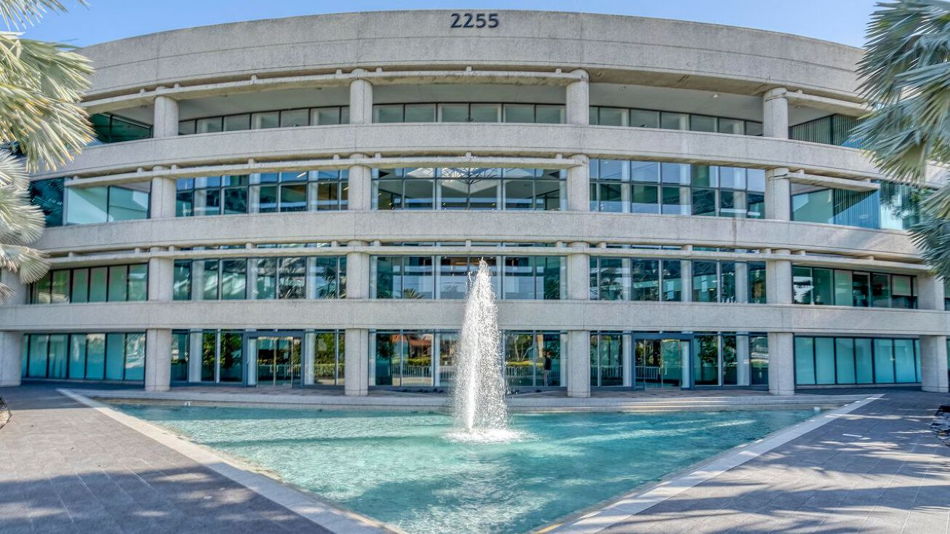 Florida property international experts. Spanish and Polish spoken
Client Reviews
Thomas and Eva
Buyers from New York
We recently had the pleasure of working with Activa Realty during our move from New York to Boca Raton, and we are delighted to share our exceptional experience with this real estate agency. From start to finish, Activa Realty displayed professionalism, expertise, and a genuine commitment to helping us find our dream home in Boca Raton. Their outstanding service made our transition smooth and hassle-free. Anna was great for us and very helpful from start to finish. Rating: ★★★★★
Tadeusz Belka
Buyer from EU
As a prospective buyer in a new country, i had limited knowledge of the local real estate market. Activa Realty's team of professionals quickly put my mind at ease by providing a comprehensive overview of the housing options available in Miami area. They took the time to truly understand my preferences, budget, and desired location, ensuring that the properties they presented aligned perfectly with my needs. Throughout the entire process, Activa Realty's agents displayed exceptional professionalism and attentiveness. They promptly responded to my inquiries, addressed any concerns I had, and provided invaluable guidance and advice. Their deep understanding of the market trends and their commitment to finding the perfect fit for their clients made me feel confident and supported at every step.
I recently had the pleasure of working with Activa Realty as a seller in Pembroke Pines, and I am thrilled to share my positive experience with this exceptional real estate agency and people working there. From start to finish, Activa Realty made the selling process smooth and successful. Their team of professionals demonstrated a deep understanding of the local market in Pembroke Pines. They provided valuable insights and guidance on pricing strategies, staging, and marketing techniques, which helped me attract interested buyers and achieve a favorable outcome. Finally a sold my condo for money i expected to get in today's market.
Anonymous
Seller Delray Beach
Activa Realty's agent were highly responsive, attentive, and kept me informed at every step of the process. They skillfully negotiated on my behalf, ensuring that I received a fair deal and favorable terms. Their expertise and dedication were evident throughout, and I felt confident that my best interests were being prioritized. I appreciate Activa Realty's attention to detail and their network of reliable professionals. They provided me with trusted contacts for services such as home inspections and legal assistance, which streamlined the selling process and gave me peace of mind. Overall, I highly recommend Activa Realty to anyone looking to sell their property in Pembroke Pines. Their professionalism, market knowledge, and commitment to client satisfaction make them a top choice in the real estate industry.
I worked withe few real estate agencies before. But if i can choose again i will come back to Activa's office. I had the pleasure of working with Activa Realty as a buyer in Wellington, and I am delighted to share my remarkable experience with this exceptional real estate agency. Activa Realty's commitment to excellence, personalized service, and unwavering dedication to finding me the perfect home truly set them apart. From our initial meeting, Activa Realty's team showed a genuine interest in understanding my specific requirements and preferences. They listened attentively, asked insightful questions, and meticulously curated a selection of properties that aligned perfectly with my needs. Their knowledge of the Wellington market and attention to detail were instrumental in finding the ideal home for me.
Adam Kaminski
Buyer condo 55+
From the moment I contacted Activa Realty, their team displayed a deep understanding of the specific needs and requirements of buyers in the 55+ community. They guided me through the entire process, explaining the intricacies of purchasing a condo in West Palm Beach and helping me find the perfect match for my lifestyle. Activa Realty's agents were not only knowledgeable but also incredibly responsive and attentive to my preferences. They took the time to listen, understand my specific criteria, and presented me with a curated selection of properties that met my expectations. Their expertise in the local market and the 55+ community ensured that I had access to the best options available.
Irina Zlotowa
Buyer in Bal Harbour
From our very first meeting, Activa Realty's team demonstrated an impressive understanding of the luxury real estate market in Bal Harbour. They carefully listened to my preferences and desires for a luxury condo, and their knowledge and network of exclusive properties ensured that I had access to the finest options available. Throughout the entire process, Activa Realty's agents were attentive, responsive, and went above and beyond to cater to my specific needs in Miami. They provided invaluable guidance and insights, offering a comprehensive understanding of the local market trends, pricing, and amenities associated with luxury condos in Bal Harbour. Irina
We won a green card and decided to move to Florida Miami area from Ejlat in Israel. We didn't know where to start our property purchase in Florida. Then someone recommend to me Activa Realty agent Anna. She was absolutely great and she know our specific need as a newcomers from Israel to Florida. Finally after 5 month we bought a single family house in Miami Shores area. Below the asking price. In today's market condition we consider this as a great deal Anna made to us. Thank you Anna and see you soon in another property transaction in Florida. Will recommend you for my friends.
Amanda Rodriguez
Moving from Brazil
We were looking for weeks for a nice apartment for rent for us when we move from California to Florida recently. We are family of 4, so we need a nice, not expensive 2 or 3 bedrooms condo in Hollywood area. When we call Activa realty in span of couple of days we saw like 6 properties for rent in our budget. Finally Anna found for us a nice 2 bedrooms condo in good area of Hollywood. Good price and we sigh the rental contract for 2 years to lock the good price. Obrigada Anna!