Houses for rent in Fort Lauderdale
Are you still looking for property for rent in Fort Lauderdale area? Fort Lauderdale, located on Florida's picturesque southeastern coast, is a vibrant city renowned for its stunning beaches, vibrant culture, and thriving entertainment scene. If you're considering a move to this coastal paradise, you'll be delighted to know that Fort Lauderdale offers an array of houses for rent that cater to a variety of tastes and budgets. In this article, we'll explore the housing options available in Fort Lauderdale, highlighting some key factors to consider and providing insights into the rental market.
The Neighborhoods of Fort Lauderdale
Fort Lauderdale boasts a diverse range of neighborhoods, each with its own unique charm and character. Whether you prefer the laid-back atmosphere of beachside living or the excitement of a bustling downtown, there's a neighborhood in Fort Lauderdale to suit your preferences. Some popular neighborhoods to consider for renting a house include.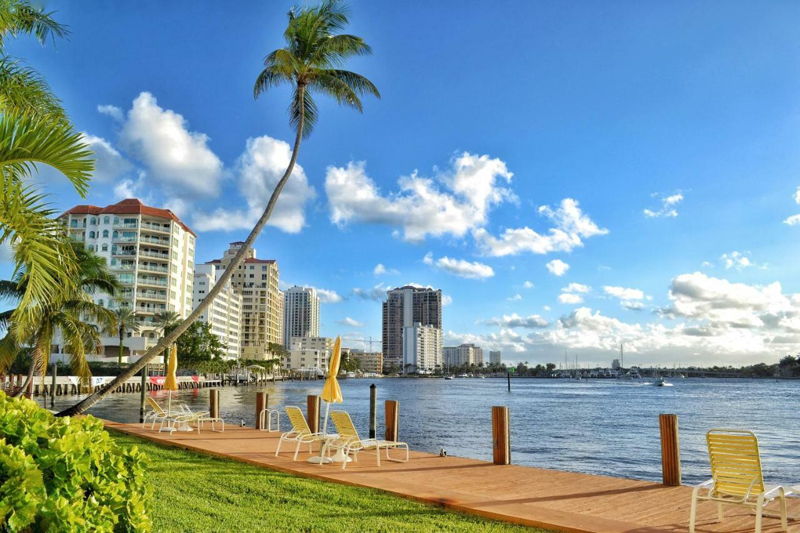 Victoria Park
This trendy neighborhood is known for its beautiful tree-lined streets, historic architecture, and proximity to downtown Fort Lauderdale.
Las Olas Isles
Situated along the Intracoastal Waterway, this exclusive community offers luxurious waterfront living and easy access to Las Olas Boulevard's upscale shopping and dining.
Coral Ridge
Located in Northeast Fort Lauderdale, Coral Ridge offers a mix of single-family homes and townhouses, along with proximity to excellent schools and parks.
---
Rental Market and Prices
The rental market in Fort Lauderdale is dynamic and caters to a range of budgets. Factors such as location, property size, amenities, and condition influence rental prices. As of 2023, the median rental price for a three-bedroom house in Fort Lauderdale ranges from $2,500 to $4,500 per month. Rental rates may vary depending on the neighborhood and the specific features and amenities offered by the property.
Searching for Rental Houses
When embarking on your search for a house to rent in Fort Lauderdale, there are several resources and strategies you can utilize:
a) Online Listings: Websites like Zillow, Trulia, and Realtor.com provide extensive listings of houses available for rent in Fort Lauderdale. These platforms allow you to filter your search based on your desired criteria, such as the number of bedrooms, price range, and location.
b) Real Estate Agents: Engaging the services of a local real estate agent who specializes in rentals can be beneficial. They have in-depth knowledge of the market and can assist you in finding suitable rental properties that meet your requirements.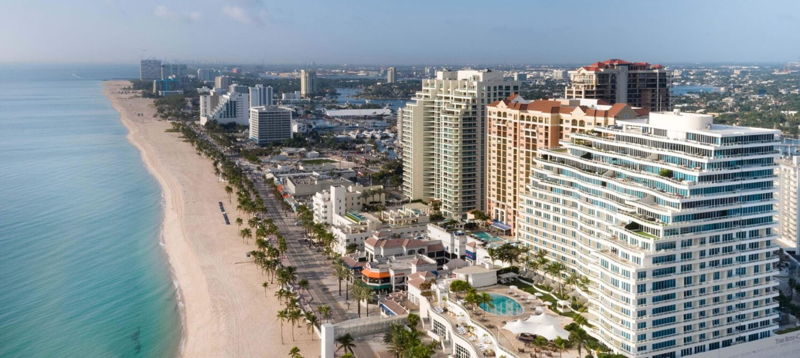 c) Local Classifieds and Community Forums: Keep an eye on local classified ads and community forums, both online and in print, as they sometimes feature rental listings that may not be available through other channels.
Key Considerations
When evaluating houses for rent in Fort Lauderdale, it's important to consider a few key factors:
a) Proximity to Amenities: Determine your priorities and assess the proximity of potential rentals to essential amenities like schools, parks, grocery stores, and public transportation.
b) Safety: Research crime rates and consider the safety of the neighborhood you're considering.
c) Lease Terms and Conditions: Carefully review the lease agreement, ensuring you understand the terms and conditions, including pet policies, maintenance responsibilities, and any additional fees.
Finding the perfect house for rent in Fort Lauderdale is an exciting endeavor that offers a wide range of options to suit various preferences and budgets. As you explore the city's diverse neighborhoods and navigate the rental market, be sure to consider your needs, budget, and desired amenities. By utilizing online resources, working with real estate professionals, and conducting thorough research, you'll be well-equipped to find your ideal home in Fort Lauderdale, a city that seamlessly combines a relaxed beach lifestyle with vibrant urban living.
---
Where are the cheapest places to rent property in Fort Lauderdale area
When it comes to finding affordable places to rent property in the Fort Lauderdale area, there are a few neighborhoods and areas worth considering. While prices may vary depending on factors such as property size, condition, and location, the following neighborhoods generally offer more budget-friendly options:
Lauderdale Lakes
Located just northwest of Fort Lauderdale, Lauderdale Lakes is known for its affordable housing options, including apartments and townhouses. This area provides easy access to major highways and is popular among renters looking for affordable accommodations.
Lauderhill
Situated west of Fort Lauderdale, Lauderhill offers a range of rental options at relatively lower prices compared to some neighboring areas. This community is known for its diverse population, ample amenities, and proximity to major roadways.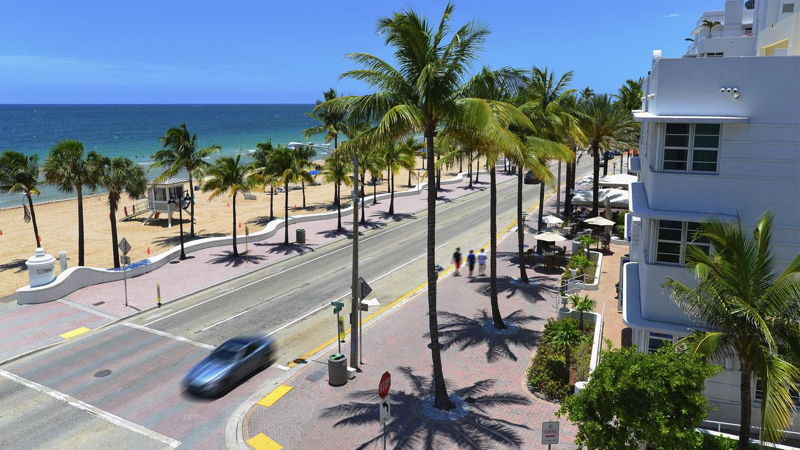 Pompano Beach
Although not directly in Fort Lauderdale, Pompano Beach, which is located to the north, offers more affordable rental options while still providing access to the beautiful beaches and vibrant atmosphere of the Fort Lauderdale area. This beachside city features a mix of apartments, condos, and single-family homes for rent.
Oakland Park
Situated just north of Fort Lauderdale, Oakland Park offers a mix of rental properties at relatively affordable prices. This community has been undergoing revitalization in recent years, making it an attractive option for renters seeking more affordable yet up-and-coming neighborhoods.
Wilton Manors
While Wilton Manors is known for its vibrant LGBTQ+ community and trendy atmosphere, it also offers some more affordable rental options compared to nearby areas like Fort Lauderdale and Miami Beach. It provides a range of apartments, townhouses, and smaller houses for rent.
Remember that affordability is relative, and prices can fluctuate over time. It's always recommended to conduct thorough research, check local listings, and work with real estate agents specializing in rentals to find the best deals and stay informed about the current rental market trends in Fort Lauderdale and its surrounding areas.
Check also: property rentals issues in Florida
---
What paperwork i need to rent property in Fort Lauderdale
When renting a property in Fort Lauderdale, you will typically need to provide certain paperwork and documentation to complete the rental process. While specific requirements may vary depending on the landlord or property management company, here are some common documents you may be asked to provide
Rental Application: Most landlords or property management companies will require you to complete a rental application form. This form collects essential information about you as the tenant, including your contact details, employment history, income, rental history, and references.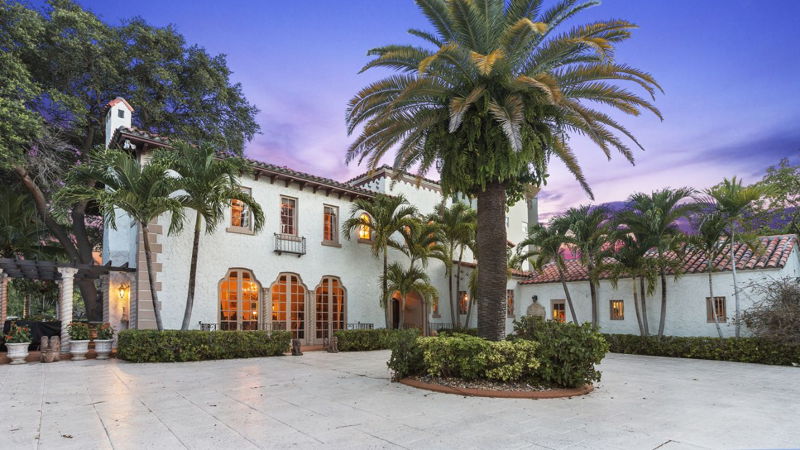 Proof of Identification: You will need to provide a valid form of identification, such as a driver's license, passport, or state-issued ID card, to verify your identity.

Proof of Income: Landlords want to ensure that you have the financial means to pay the rent consistently. You may need to provide documents such as recent pay stubs, employment verification letter, bank statements, or tax returns to demonstrate your income.

Credit Check Authorization: Landlords often conduct a credit check to assess your creditworthiness. You will typically be asked to provide written consent for the landlord or property management company to obtain your credit report.

Rental History: Landlords may request information about your previous rental history, including contact information for previous landlords and proof of timely rental payments. If you are a first-time renter, you can provide alternative references or demonstrate your ability to pay by providing proof of income or a co-signer if applicable.

Security Deposit: When signing the lease agreement, you will be required to pay a security deposit, which is typically equivalent to one or two months' rent. The specific amount and terms will be outlined in the lease agreement.

Pet Documentation: If you have pets and the property allows them, you may need to provide additional documentation, such as pet vaccination records, licenses, or a pet agreement outlining any specific pet-related conditions or fees.

Personal References: Some landlords may request personal references to vouch for your character and reliability. These references can be friends, colleagues, or professionals who can attest to your trustworthiness and responsibility.
---
Buying a house as a rental investment in Fort Lauderdale area
Investing in real estate, particularly buying a house as a rental property, can be a lucrative venture in the Fort Lauderdale area. With a strong rental market and a desirable location, Fort Lauderdale offers potential for both long-term appreciation and rental income. Here are some key considerations when buying a house as a rental investment in the Fort Lauderdale area:
Research the Market
Conduct thorough market research to understand current trends and conditions in the Fort Lauderdale real estate market. Look at factors such as property values, rental rates, vacancy rates, and demand in different neighborhoods. This will help you identify areas with high rental demand and potential for growth.
Choose the Right Location
Selecting the right location is crucial for a successful rental investment. Consider neighborhoods that offer amenities and attractions that are attractive to tenants, such as proximity to employment centers, transportation options, schools, shopping centers, and recreational areas. Areas near universities or popular tourist destinations can also provide excellent rental opportunities.
Analyze Rental Potential
Evaluate the potential rental income by comparing rental rates in the desired area with the costs associated with purchasing and maintaining the property. Calculate the potential return on investment (ROI) by factoring in expenses like property taxes, insurance, maintenance, and property management fees.
Property Condition and Potential
Assess the condition of the property you intend to purchase. Consider whether any renovations or repairs will be necessary to attract tenants and maintain the property's value. Additionally, identify properties with features that are in high demand among renters, such as updated kitchens, modern appliances, and adequate parking.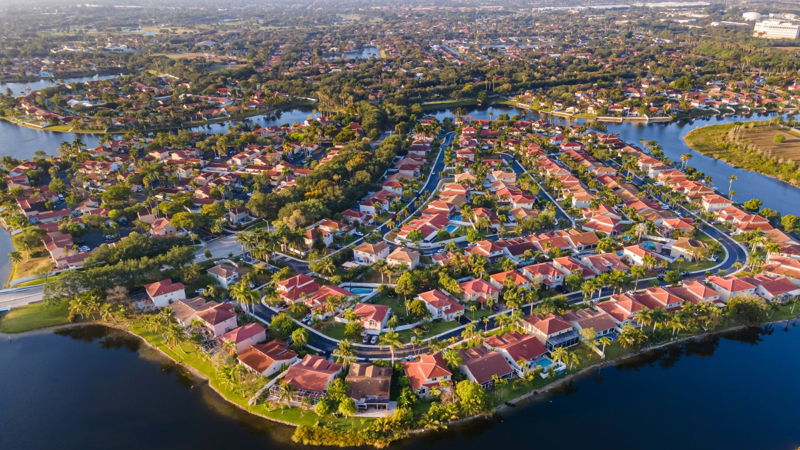 Financing Options: Explore your financing options and determine the most suitable approach for your investment. This may include traditional mortgages, investment loans, or cash purchases. Evaluate interest rates, down payment requirements, and the impact of financing on your cash flow.
Property Management
Decide whether you will manage the rental property yourself or hire a professional property management company. Property management can be beneficial for out-of-town investors or those who prefer to have a third party handle tenant screening, maintenance, and rent collection. Check AMC property Wealth Managament services.
Legal and Tax Considerations
Familiarize yourself with local landlord-tenant laws and regulations in Fort Lauderdale. Ensure that you comply with all legal requirements, including obtaining necessary permits and licenses. Consult with a tax professional to understand the tax implications of rental income, deductions, and any local tax ordinances.
Long-Term Strategy
Define your long-term investment strategy. Determine whether you aim to generate regular cash flow from rental income, build equity through property appreciation, or a combination of both. Consider factors such as your investment goals, time horizon, and risk tolerance.
Remember to conduct due diligence, enlist the help of a real estate agent or investment advisor experienced in the Fort Lauderdale market, and thoroughly analyze potential rental properties before making any purchasing decisions. Real estate investments can provide substantial returns, but they also require careful planning and ongoing management to ensure success.