Mizner Park in Boca Raton
Mizner Park in Boca Raton: A Captivating Destination for Shopping, Dining, and Entertainment
Nestled in the heart of Boca Raton, Florida, Mizner Park stands as an iconic destination that seamlessly combines upscale shopping, delectable dining options, vibrant entertainment, and a charming atmosphere. With its unique blend of Mediterranean-inspired architecture and an array of attractions, Mizner Park has become a must-visit location for locals and tourists alike.
Mizner Park in Boca Raton offers an unrivaled experience, combining upscale shopping, exceptional dining, live entertainment, and a captivating atmosphere. Its Mediterranean-inspired architecture, diverse range of attractions, and welcoming ambiance make it a top destination for locals and tourists alike.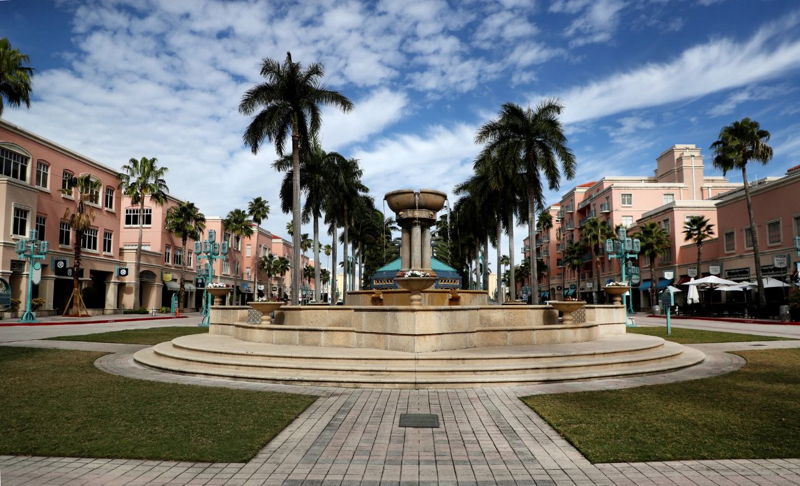 Whether you're seeking a day of retail therapy, a delightful culinary adventure, or an evening of cultural enrichment, Mizner Park is the perfect place to indulge your senses and create lasting memories. Plan your visit to Mizner Park and discover why it has become an iconic gem in the heart of Boca Raton.
Architectural Marvel
Mizner Park's architectural design pays homage to Addison Mizner, a renowned architect whose vision shaped the distinctive look and feel of Boca Raton. The Mediterranean-style buildings with stucco facades, decorative ironwork, and terracotta roofs create an enchanting ambiance that transports visitors to a European paradise.
Shopping Extravaganza
Shopaholics will be delighted by the diverse range of high-end boutiques and specialty stores found within Mizner Park. From renowned fashion brands to exclusive jewelry shops and home decor boutiques, there's something to satisfy every discerning taste.
Culinary Delights
Mizner Park offers a culinary journey like no other, boasting an impressive selection of restaurants, cafes, and eateries. Whether you're in the mood for mouthwatering steaks, fresh seafood, or international cuisine, you'll find a diverse range of options to satisfy your palate. Alfresco dining is a popular choice, allowing visitors to enjoy their meals amidst the beautiful surroundings.
Entertainment Galore
With its vibrant cultural scene, Mizner Park provides a myriad of entertainment options to suit all interests. The world-class amphitheater hosts a variety of live performances, including concerts, theater productions, and outdoor movie screenings. Visitors can enjoy a memorable evening under the stars, surrounded by lush greenery and the soothing sound of music.
Festivals and Events
Mizner Park regularly hosts lively festivals and community events, adding an extra layer of excitement to this already vibrant destination. From art festivals and food tastings to seasonal celebrations, there's always something happening at Mizner Park that brings the community together.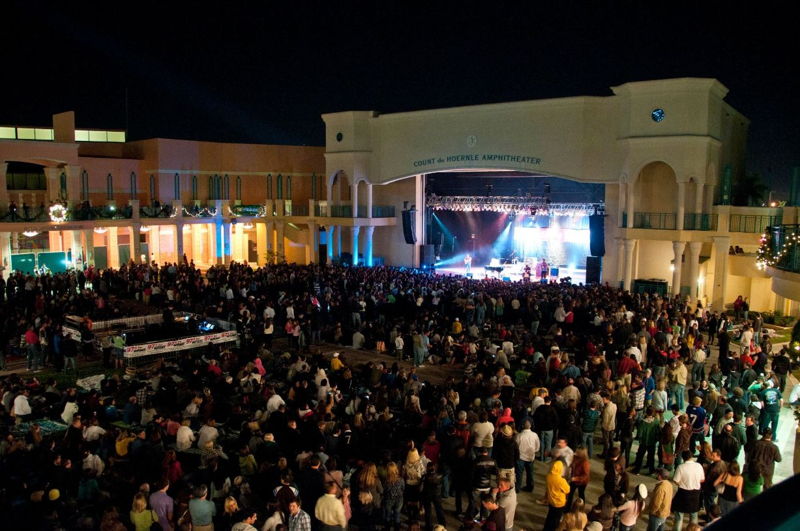 Beautiful Surroundings
The meticulously maintained landscaping, picturesque fountains, and charming walkways create a serene and inviting environment at Mizner Park. Visitors can take a leisurely stroll, unwind on the benches, or simply soak in the captivating atmosphere while enjoying the pleasant Florida weather and Florida lifestyle.
---
Location of Mizner Park in Boca Raton
Mizner Park is conveniently located in downtown Boca Raton, Florida. Its address is 327 Plaza Real, Boca Raton, FL 33432.
Access to Mizner Park:
Mizner Park is easily accessible by various modes of transportation:
Car: Visitors can reach Mizner Park by car via Interstate 95 or Florida's Turnpike. The park offers ample parking facilities, including a parking garage and surface parking lots, ensuring convenient access to the shops, restaurants, and entertainment venues.

Public Transportation: Boca Raton's public transportation system provides bus routes that pass near Mizner Park. Visitors can use the local bus service to reach the destination.

Ride-Sharing Services: Popular ride-sharing services like Uber and Lyft are readily available in Boca Raton, making it convenient for visitors to reach Mizner Park without the hassle of parking.

Walking and Biking: Mizner Park is pedestrian-friendly, and its location in downtown Boca Raton makes it easily accessible on foot or by bicycle. The surrounding area features sidewalks and bike lanes, encouraging alternative means of transportation.
Nearby Accommodations
Mizner Park is surrounded by a variety of accommodations, allowing visitors to stay within close proximity to this popular destination. There are several hotels and resorts situated nearby, offering comfortable accommodations ranging from luxurious options to more budget-friendly choices. Whether you prefer a boutique hotel or a renowned chain, you'll find a range of options to suit your preferences and budget.
Pedestrian-Friendly Design
Mizner Park is designed with pedestrians in mind, making it a pleasure to explore on foot. The park features well-maintained walkways that wind through the beautifully landscaped grounds, allowing visitors to leisurely stroll and take in the charming ambiance. Benches are strategically placed throughout the park, providing resting spots for visitors to relax and enjoy the surroundings.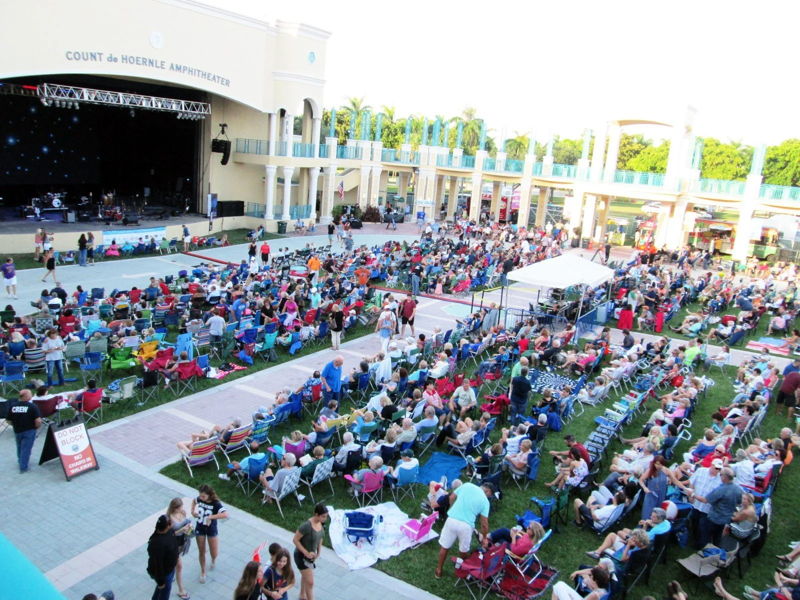 Shopping Experience
Mizner Park offers a premier shopping experience with a mix of high-end boutiques, specialty stores, and unique shops. Fashion enthusiasts can browse designer clothing, accessories, and jewelry from renowned brands. Home decor aficionados will find an array of stylish furniture, décor items, and artwork. The curated selection of stores ensures a diverse shopping experience catering to various tastes and preferences.
Culinary Delights
Food lovers will be spoiled for choice at Mizner Park's culinary offerings. The destination boasts a wide selection of restaurants, cafes, and eateries, each offering a unique gastronomic experience. From upscale steakhouses and seafood restaurants to trendy cafes and international cuisine, there is something to satisfy every craving. Many of the dining establishments feature charming outdoor seating areas, allowing guests to dine al fresco while enjoying the vibrant atmosphere.
Entertainment and Cultural Events
Mizner Park's entertainment options are sure to impress. The Mizner Park Amphitheater hosts a variety of live performances, including concerts, theater productions, and festivals. Visitors can enjoy an evening of music under the stars or attend cultural events that showcase local talent. The park also hosts art exhibits, film screenings, and seasonal celebrations, ensuring a vibrant and diverse calendar of events throughout the year.
Relaxation and Recreation
Mizner Park provides opportunities for relaxation and recreation amidst its stunning surroundings. Visitors can take a leisurely stroll through the park, appreciating the lush greenery and beautiful fountains. The well-manicured gardens offer peaceful spots to unwind and escape the hustle and bustle of the city. Additionally, the nearby beaches provide a chance to soak up the sun or enjoy various water activities, further enhancing the recreational options for visitors.
Mizner Park in Boca Raton offers a captivating experience that combines upscale shopping, delightful dining, vibrant entertainment, and a charming Mediterranean-inspired atmosphere. Its convenient location, pedestrian-friendly design, and diverse range of attractions make it easily accessible and enjoyable for visitors of all interests. Whether you're seeking a day of shopping, a culinary adventure, cultural enrichment, or simply a place to relax, Mizner Park provides an enchanting destination in the heart of Boca Raton.