New Developments in Brickell Miami
Unveiling the Thriving Transformation New Developments in Brickell, Miami
New Developments in Brickell, Miami. All what you need to know. Brickell, Miami, has long been hailed as the financial district of South Florida, boasting a dazzling skyline that rivals some of the most prominent cities in the world. With its gleaming skyscrapers, luxury residential towers, and bustling business environment, Brickell has undergone a remarkable transformation in recent years. In this article, we will explore the new developments that have reshaped the landscape of Brickell, solidifying its status as a vibrant and sought-after destination.
Brickell City Centre
One of the most notable additions to Brickell's skyline is the Brickell City Centre. This massive mixed-use development spans three city blocks and encompasses luxury condominiums, high-end retail outlets, dining options, a hotel, and office spaces. Designed to create a seamless integration of living, working, and entertainment, Brickell City Centre has become a prominent landmark, attracting both locals and international visitors. Check also new developments in Florida state - a source of valuable information for you.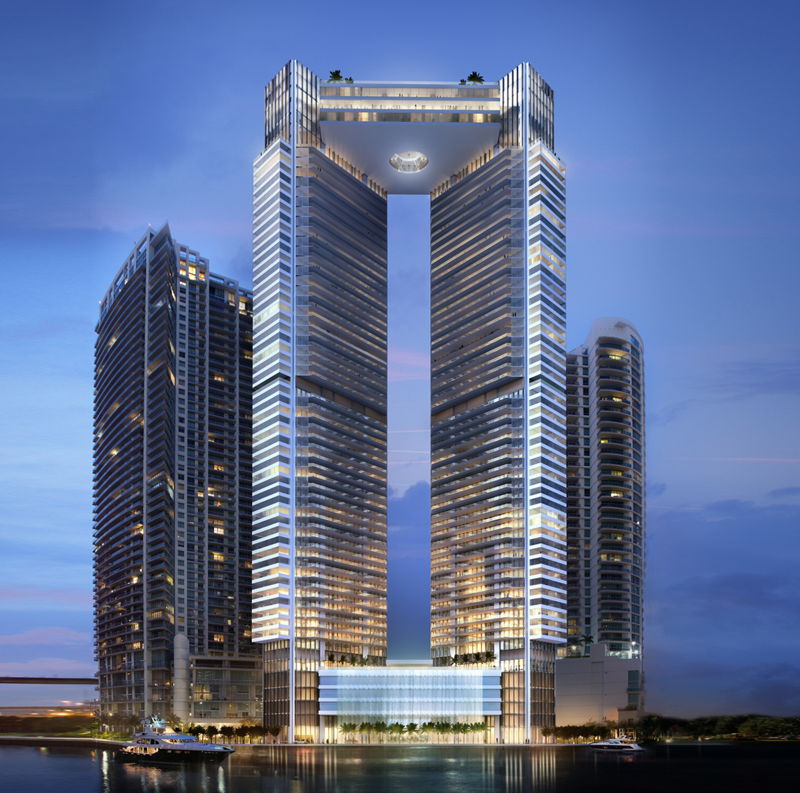 Aston Martin Residences
Combining luxury and automotive excellence, the Aston Martin Residences have become an iconic symbol of sophistication in Brickell. Rising 66 stories above the Miami skyline, this residential tower offers unparalleled views of Biscayne Bay and the city. The development features exclusive amenities, including a spa, fitness center, art gallery, and a yacht marina, providing residents with a lavish lifestyle and a distinctive brand experience.
One Brickell City Centre
Continuing the momentum of the Brickell City Centre project, the addition of One Brickell City Centre further amplifies the district's appeal. This upcoming development, set to be one of Miami's tallest towers, will feature a mix of luxury residences, Class A office spaces, and upscale retail offerings. With its prime location and modern design, One Brickell City Centre will undoubtedly become a hub of activity, catering to discerning residents, professionals, and visitors alike.
The Plaza on Brickell
Situated at the heart of the Brickell district, The Plaza on Brickell is a twin-tower residential complex that has become a popular choice for those seeking a sophisticated urban lifestyle. Offering panoramic views of the city and Biscayne Bay, the development boasts an array of amenities, including a fitness center, swimming pools, and a club room. The Plaza on Brickell has successfully created a vibrant community within Brickell, complementing the area's cosmopolitan ambiance.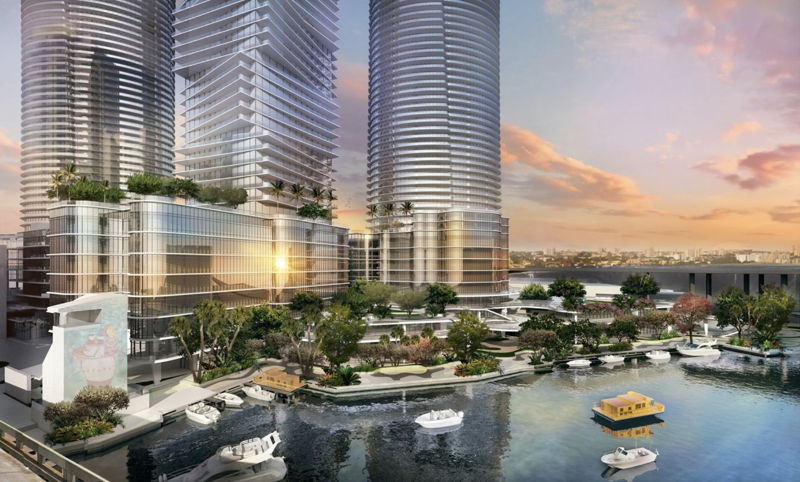 Check also 6 news projects and new developments in Brickell Miami
SLS Lux Brickell
Adding a touch of glamour to the neighborhood, SLS Lux Brickell has emerged as a premier destination for luxury living and entertainment. The 57-story tower features exquisitely designed residences, world-class dining options, a rooftop pool deck, and a spa. With its collaboration with renowned hospitality group SBE, SLS Lux Brickell provides residents and guests with an immersive lifestyle experience that seamlessly blends hospitality and residential living.
---
Brickell, Miami, continues to evolve and captivate with its ongoing development projects. The district has redefined urban living, combining residential, commercial, and retail spaces with an emphasis on luxury and convenience. The introduction of iconic landmarks such as Brickell City Centre, Aston Martin Residences, One Brickell City Centre, The Plaza on Brickell, and SLS Lux Brickell have elevated Brickell's status as a vibrant, cosmopolitan destination. As the transformation unfolds, Brickell is poised to maintain its reputation as a global hub for business, luxury living, and entertainment, attracting individuals from all corners of the world.
Buy a Brickell property with our real estate agency
Still looking for a property in Brickell? Give us a ring and set up an appointment with. Contact us to buy your dream investment in Brickell Miami.