Boca Raton Riviera - a luxury living in Florida
Welcome to Boca Raton Riviera: Your Perfect Destination for Luxurious Living
Are you looking for a serene, upscale community with stunning waterfront properties and an unbeatable location? Look no further than Boca Raton Riviera! Located in the heart of South Florida's renowned Palm Beach County, Boca Raton Riviera is a highly sought-after neighborhood that offers an exceptional lifestyle for those seeking to buy or rent a property in this vibrant area. Check also Red Reef location in Boca Raton.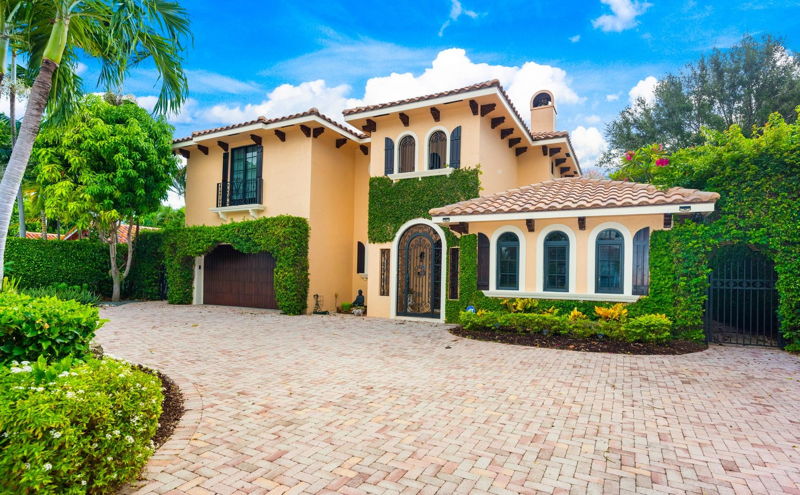 Boca Raton Riviera is a prestigious waterfront community nestled along the sparkling waters of the Intracoastal Waterway and the Atlantic Ocean. With its prime location, Boca Raton Riviera boasts breathtaking views, pristine beaches, and an array of recreational activities that make it a paradise for residents and visitors alike. Get more info in chapter Boca Raton living in Florida.
Real estate opportunities
Boca Raton Riviera offers an array of real estate opportunities for those looking to buy or rent a property. The neighborhood is known for its luxurious single-family homes, townhomes, and condos, with a wide range of architectural styles that cater to diverse tastes. From Mediterranean-inspired estates to modern contemporary designs, there is a home for every discerning buyer or renter in Boca Raton Riviera. Check also location Boca Bay Colony for luxury property to buy.
The homes in Boca Raton Riviera are known for their exquisite features and upscale amenities. Many properties boast private docks that offer direct access to the Intracoastal Waterway, making it a boater's paradise. Residents can enjoy water-based activities such as boating, fishing, and paddleboarding right from their own backyard. Additionally, many homes feature resort-style pools, state-of-the-art kitchens, spacious living areas, and lush landscaping, providing the ultimate in comfort and luxury living.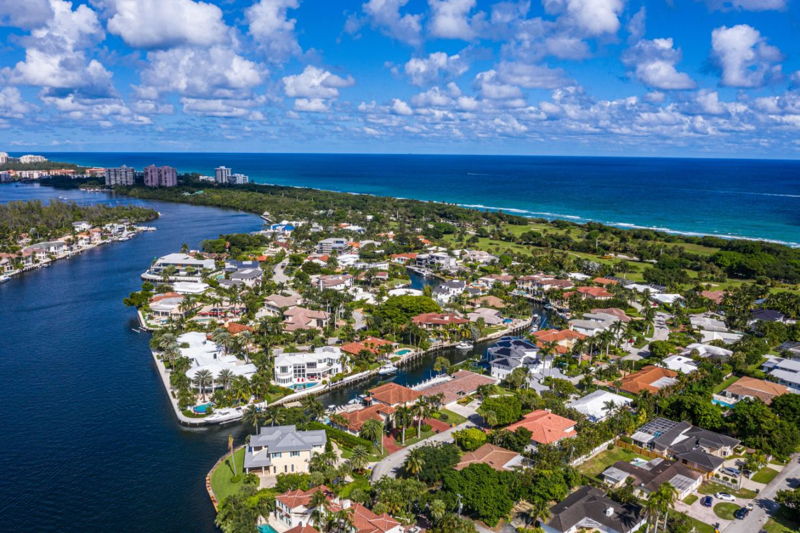 Boca Raton Riviera is a highly sought-after community, and the real estate market in this area is competitive. Properties in Boca Raton Riviera typically command premium prices due to their prime location, exceptional quality, and upscale lifestyle. However, for those who are looking to invest in a piece of paradise, Boca Raton Riviera offers excellent opportunities for long-term value appreciation and a high standard of living.
Lifestyle and amenities
Living in Boca Raton Riviera means enjoying a vibrant lifestyle filled with an abundance of amenities and activities. The neighborhood is conveniently located near world-class shopping, dining, and entertainment options, making it an ideal destination for those who appreciate the finer things in life.
One of the main attractions of Boca Raton Riviera is its beautiful beaches. Residents can take a short stroll to the pristine white sands and turquoise waters of the Atlantic Ocean, where they can relax, swim, or engage in various water sports. The nearby Red Reef Park offers opportunities for snorkeling, scuba diving, and picnicking, making it a popular spot for outdoor enthusiasts.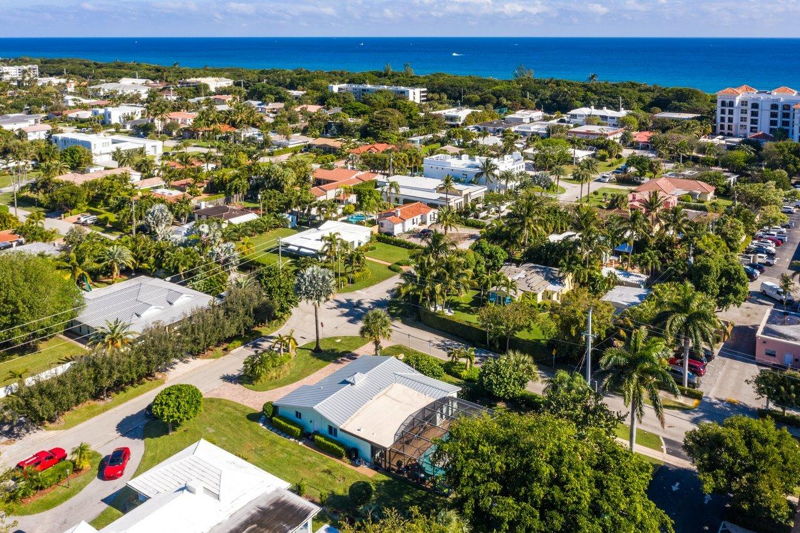 Boca Raton Riviera is also known for its excellent golf courses. Several championship golf courses are within a short drive from the neighborhood, providing golfers with a variety of options for their tee time. With its ideal climate, Boca Raton Riviera is a golfer's paradise all year round. There are also fantastic tennis clubs in Boca Raton area.
For those who enjoy shopping and dining, Boca Raton Riviera offers a wide range of options. The nearby Mizner Park is a premier destination for upscale shopping, dining, and entertainment. With its beautiful architecture, lush landscaping, and vibrant atmosphere, Mizner Park offers a unique shopping and dining experience that caters to even the most discerning tastes.
In addition to its recreational amenities, Boca Raton Riviera also offers excellent educational opportunities for families. The neighborhood is served by top-rated public and private schools, making it an ideal destination for families with children. The schools in Boca Raton Riviera are known for their rigorous academic programs and exceptional faculty, providing students with a solid education and preparing them for success in the future.
Community and safety issues
Boca Raton Riviera is a close-knit community that prides itself on its safety and security. The neighborhood has a dedicated police department and a strong sense of community involvement, which creates a safe and welcoming environment for residents and visitors alike. The well-maintained streets, manicured landscaping, and well-lit sidewalks make Boca Raton Riviera a pedestrian-friendly community where residents can feel comfortable walking or biking around the neighborhood.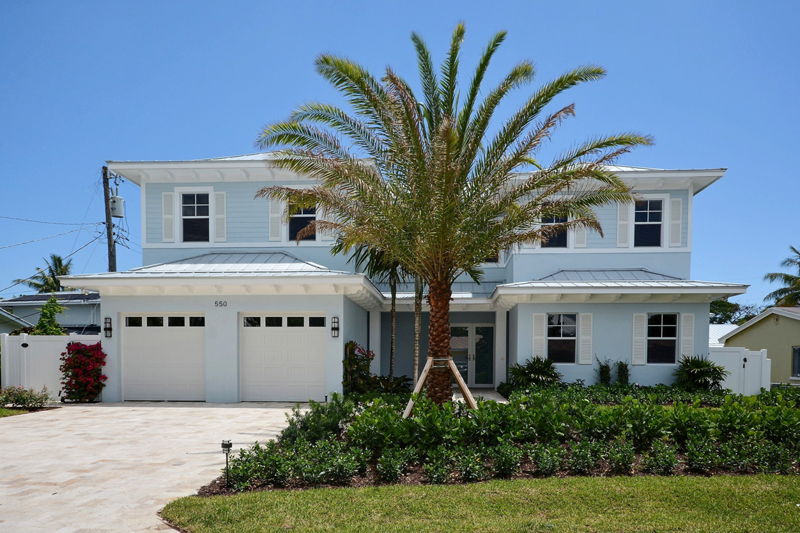 The community also hosts various events and activities throughout the year, fostering a sense of community spirit and camaraderie among its residents. From neighborhood barbecues to holiday events, there are plenty of opportunities for residents to connect with their neighbors and form lasting friendships. The community also has a homeowners' association that helps maintain the neighborhood's standards and keeps residents informed about local events and news. There is more info here - Florida living - a guide to Florida life.
Location and accessibility
One of the main reasons why Boca Raton Riviera is such a desirable place to live or rent a property is its prime location and accessibility. The neighborhood is conveniently located near major highways, making it easy to commute to nearby cities such as Fort Lauderdale and Miami. The Palm Beach International Airport is also within close proximity, making travel convenient for both business and leisure purposes.
Boca Raton Riviera's location also offers convenient access to a wide range of amenities and attractions. The neighborhood is just minutes away from the vibrant downtown area of Boca Raton, which is known for its upscale shopping, dining, and entertainment options. Residents can also enjoy the nearby Boca Raton Resort & Club, which offers world-class amenities such as a private beach, golf courses, and a marina.
Nature enthusiasts will also appreciate the proximity of Boca Raton Riviera to various parks and natural preserves. The nearby Gumbo Limbo Nature Center offers educational programs and nature trails, allowing residents to explore and appreciate the local flora and fauna. The Spanish River Park is also nearby, offering opportunities for picnicking, hiking, and water-based activities.
Great place to buy a house
Boca Raton Riviera is a premier destination for those seeking a luxurious and upscale lifestyle in South Florida. With its stunning waterfront properties, exceptional amenities, and unbeatable location, this community offers a perfect blend of comfort, convenience, and natural beauty. Whether you're looking to buy or rent a property, Boca Raton Riviera offers a wide range of real estate options to cater to diverse preferences and lifestyles.
From its beautiful beaches and water-based activities to its world-class shopping, dining, and entertainment options, Boca Raton Riviera has something for everyone. The community's commitment to safety, strong sense of community, and excellent educational opportunities make it an ideal place for families. Its convenient location and accessibility to major highways, airports, and nearby cities further add to its appeal.
Investing in a property in Boca Raton Riviera is not just about owning a home; it's about embracing a lifestyle of luxury, comfort, and convenience. With its unparalleled amenities, natural beauty, and strong community spirit, Boca Raton Riviera truly offers a slice of paradise for those seeking an exceptional living experience in South Florida.
More stories from Florida real estate market and living in Florida south east.