Buying condo in Fontainebleau III in Miami
Buying condo in Fontainebleau III in Miami. Fontainebleau III is a luxurious oceanfront condominium located in Miami Beach, Florida. It is part of the iconic Fontainebleau Miami Beach complex, which is renowned for its lavish amenities, stunning architecture, and prime beachfront location.
Fontainebleau III offers residents and guests a sophisticated living experience with its modern design and upscale features. The building consists of multiple residential units, each designed to provide breathtaking views of the Atlantic Ocean, the white sandy beaches, and the vibrant city skyline.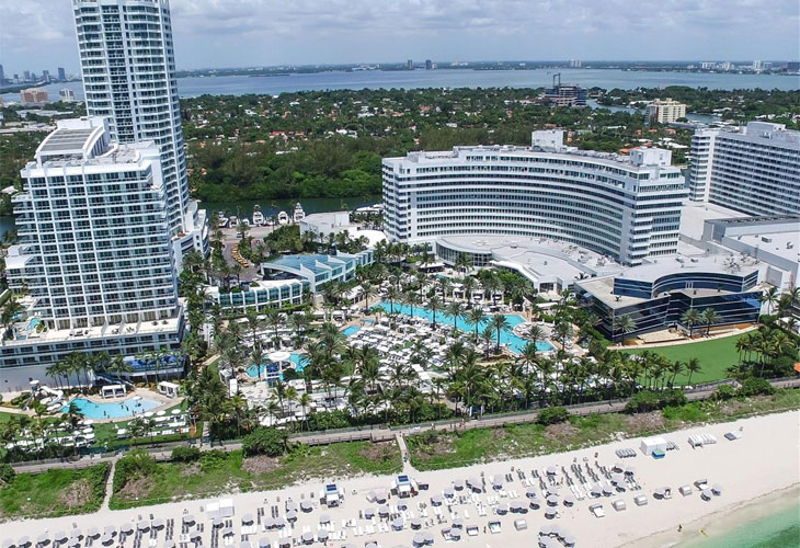 Luxury living in Miami
The condominium boasts a range of world-class amenities, including a private pool area with cabanas, a fitness center equipped with state-of-the-art equipment, a spa and wellness center for relaxation and rejuvenation, and multiple on-site dining options that cater to various tastes and preferences.
Residents and guests of Fontainebleau III also have access to the amenities of the larger Fontainebleau Miami Beach resort, which include a magnificent pool complex, a variety of restaurants and bars, a nightclub, retail shops, and a full-service spa. The location of Fontainebleau III is ideal for those seeking a vibrant and luxurious lifestyle. It is situated in close proximity to the vibrant nightlife of South Beach, upscale shopping districts like Lincoln Road and Bal Harbour, and a wide range of entertainment options.
Fontainebleau III offers an exclusive and luxurious living experience, combining modern elegance, stunning views, and world-class amenities, making it a sought-after destination for residents and visitors looking for the finest Miami Beach has to offer.
---
Condos for sale in Fontainebleau III
Give us a call to find a condo in this building. We are selling properties in this area of Miami. Below are few tips how to buy a condo in this exclusive building. We are a professionals in the field of luxury property market in Miami. Just give as a call to schedule an appointment to view available properties in the building.
If you're interested in buying a condo in Fontainebleau III, you would typically go through the following steps:
Research and Financial Preparation: Begin by researching the real estate market in Miami Beach and specifically the Fontainebleau III complex. Understand the current market trends, property prices, and any additional costs associated with owning a condo, such as homeowners association (HOA) fees. Assess your financial situation and determine your budget for purchasing a condo.

Engage a Real Estate Agent: Consider engaging a professional real estate agent who specializes in the Miami Beach area and has experience with condominium sales. They can help you navigate the buying process, provide guidance, and assist in finding suitable condo options within your budget.

Property Search: Work with your real estate agent to identify available condos for sale in Fontainebleau III. They will present you with different options that meet your criteria, such as unit size, price range, and desired amenities.

Property Viewing: Schedule property viewings to personally assess the condos that interest you. Take note of the unit's condition, layout, view, and any additional features or upgrades.

Financial Pre-Approval: Contact a mortgage lender to get pre-approved for a home loan. This step will help determine the loan amount you qualify for, enabling you to make a strong offer when you find the right condo.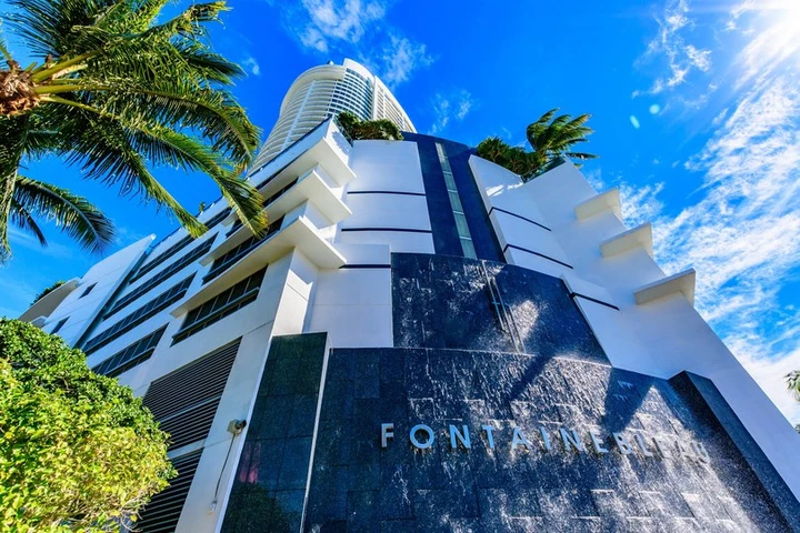 Make an Offer: Once you've identified a condo you wish to purchase, work with your real estate agent to submit a written offer to the seller. The offer will include the purchase price, desired contingencies (such as a home inspection), and proposed closing timeline.

Negotiations and Contract: The seller may accept your offer or provide a counteroffer. Negotiate the terms until both parties reach an agreement. Once the offer is accepted, a purchase contract will be drafted, outlining the terms and conditions of the sale.

Due Diligence: Perform necessary due diligence, which may include a home inspection, reviewing HOA documents, and ensuring the property has clear title. This step ensures that there are no major issues or concerns with the condo.

Closing: If everything goes smoothly during the due diligence period, you can proceed to the closing process. This involves signing all the necessary legal documents, paying the agreed-upon purchase price, and transferring ownership of the condo to you.

Move-In and Enjoy: Once the transaction is complete, you can take possession of your new condo. Coordinate with your real estate agent, movers, and any other necessary parties to facilitate a smooth move-in process.
---
Good place to own a property in Miami
The area near Fontainebleau III in Miami Beach offers a vibrant and diverse range of attractions and amenities. Here are some notable features of the surrounding area:
Miami Beach
Fontainebleau III is located directly on the beachfront of Miami Beach, allowing residents and visitors to enjoy the beautiful sandy shores, turquoise waters, and breathtaking sunsets. The beach is perfect for sunbathing, swimming, and various water activities.
South Beach
Just a short distance south of Fontainebleau III is the renowned South Beach neighborhood. Known for its lively atmosphere, trendy nightlife, and iconic Art Deco architecture, South Beach offers a vibrant mix of restaurants, bars, clubs, and boutique shops along Ocean Drive and Collins Avenue.
Lincoln Road Mall
Situated nearby is Lincoln Road Mall, a popular pedestrian street and open-air mall. This vibrant destination features an array of restaurants, cafes, shops, galleries, and entertainment venues. It's a great place for dining, shopping, people-watching, and enjoying the local atmosphere.
Bal Harbour Shops
A short drive north of Fontainebleau III is Bal Harbour Shops, an upscale luxury shopping destination. It houses a collection of high-end boutiques, designer brands, and fine dining establishments, making it a favorite spot for fashion enthusiasts and discerning shoppers.
Miami Design District
Located within a reasonable distance is the Miami Design District, a thriving neighborhood that combines luxury fashion brands, art galleries, interior design showrooms, and renowned restaurants. It's a hub for creativity, innovation, and upscale shopping experiences.
Museums and Cultural Institutions
Miami Beach and its surrounding area are home to several notable museums and cultural institutions. The Bass Museum of Art, the Wolfsonian-FIU Museum, and the Jewish Museum of Florida are just a few of the establishments that showcase a diverse range of art, history, and culture.
Outdoor Activities
The area offers various opportunities for outdoor activities. You can explore nearby parks like South Pointe Park, which features walking paths, green spaces, and stunning views of the Miami skyline and Fisher Island. Water sports such as paddleboarding, kayaking, and jet skiing are also popular in the area.
Dining and Cuisine
Miami Beach is known for its vibrant culinary scene, offering a diverse range of cuisines from around the world. From upscale fine dining establishments to casual beachfront cafes, there are countless options to satisfy every palate.
Overall, the area surrounding Fontainebleau III is a dynamic and lively neighborhood with a mix of stunning natural beauty, cultural attractions, upscale shopping, and exciting entertainment options. This is a great neighborhoods in Miami. Whether you're seeking relaxation on the beach, exploring art and culture, enjoying the vibrant nightlife, or indulging in gourmet dining experiences, the area has something to offer for everyone.