Best 10 neighborhoods in Miami
Best 10 neighborhoods in Miami. Are you looking for property in Miami area. Not familiar with the area? Today's we present top 10 best neighborhoods in Miami area. If you are looking for condo or house in the area this is the place to find a reliable informations. Miami, a city renowned for its vibrant culture, stunning beaches, and thriving entertainment scene, is also home to a multitude of diverse and captivating neighborhoods.
Each neighborhood in Miami possesses its own unique charm and character, offering residents and visitors an extraordinary living experience. In this article, we'll delve into the best 10 neighborhoods in Miami that exemplify the city's fusion of energy, tranquility, and diverse lifestyles. Whether you're seeking the buzz of city life, the tranquility of coastal living, or a harmonious blend of both, Miami has a neighborhood that will capture your heart.
South Beach
No discussion of Miami's neighborhoods is complete without mentioning the iconic South Beach. Known for its stunning Art Deco architecture, bustling nightlife, and pristine beaches, South Beach is a vibrant and energetic neighborhood that exudes a palpable sense of excitement. From the trendy bars and world-class restaurants along Ocean Drive to the renowned shopping on Lincoln Road, South Beach offers a dynamic lifestyle that attracts people from all walks of life.
More about good areas of Miami to own a property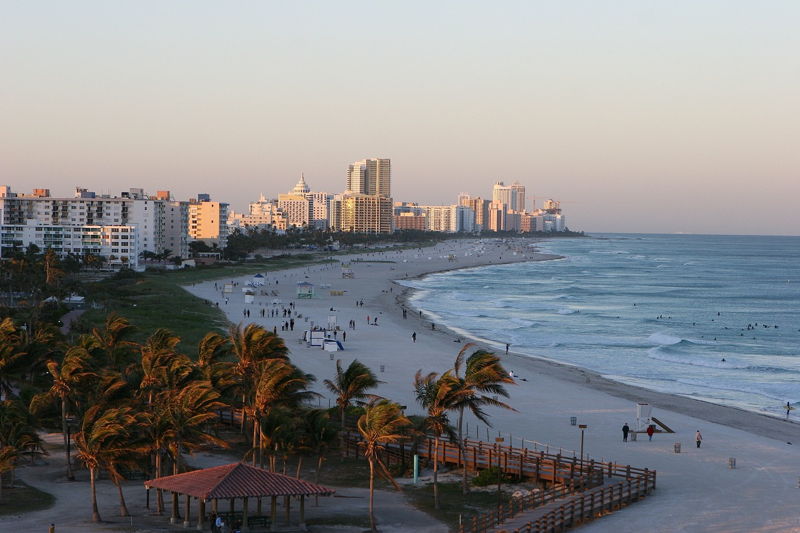 Coconut Grove
If you're looking for a neighborhood that seamlessly combines a bohemian spirit with a relaxed atmosphere, Coconut Grove is the perfect choice. Nestled alongside Biscayne Bay, Coconut Grove boasts lush green spaces, charming boutiques, and a thriving arts scene. The neighborhood's natural beauty is enhanced by the iconic Vizcaya Museum and Gardens, offering residents a tranquil retreat amidst the urban landscape.
Coral Gables
Coral Gables, often referred to as the "City Beautiful," is a meticulously planned neighborhood that seamlessly blends Mediterranean-inspired architecture, tree-lined streets, and a rich cultural heritage. Home to the esteemed University of Miami and the enchanting Venetian Pool, Coral Gables exudes elegance and sophistication. Residents can enjoy upscale shopping at the Miracle Mile, explore the picturesque Fairchild Tropical Botanic Garden, and revel in the neighborhood's vibrant dining scene.
Wynwood
Once an industrial district, Wynwood has transformed into a dynamic hub of art, creativity, and cultural expression. This eclectic neighborhood is renowned for its vibrant street art murals that adorn the walls of its warehouses and art galleries. Wynwood's thriving art scene is complemented by a multitude of hip cafes, craft breweries, and trendy boutiques, making it a must-visit neighborhood for art enthusiasts and trendsetters alike.
Brickell
Dubbed Miami's financial district, Brickell represents urban living at its finest. Towering skyscrapers, luxury condominiums, and a bustling business center create a cosmopolitan atmosphere that appeals to professionals and young entrepreneurs. Brickell's vibrant nightlife scene, upscale dining options, and proximity to the iconic Brickell City Centre make it a sought-after neighborhood for those who enjoy the energetic pace of city life. Check also property guide Brickell Miami.
Key Biscayne
Located on a beautiful island just off the coast of Miami, Key Biscayne offers a tranquil retreat from the bustling city. The neighborhood boasts pristine beaches, lush parks, and a close-knit community atmosphere. Key Biscayne is a haven for outdoor enthusiasts, with opportunities for boating, fishing, and exploring the scenic Crandon Park. Its serene ambiance and stunning natural beauty make it an idyllic place to call home.
Little Havana
Immerse yourself in the vibrant and diverse culture of Miami by exploring the lively streets of Little Havana. This neighborhood is a vibrant tapestry of Cuban heritage, where residents and visitors can savor authentic Cuban cuisine, enjoy live music, and experience the bustling street life. From the iconic Domino Park to the historic Tower Theater, Little Havana captivates with its rich cultural heritage and warm, welcoming spirit.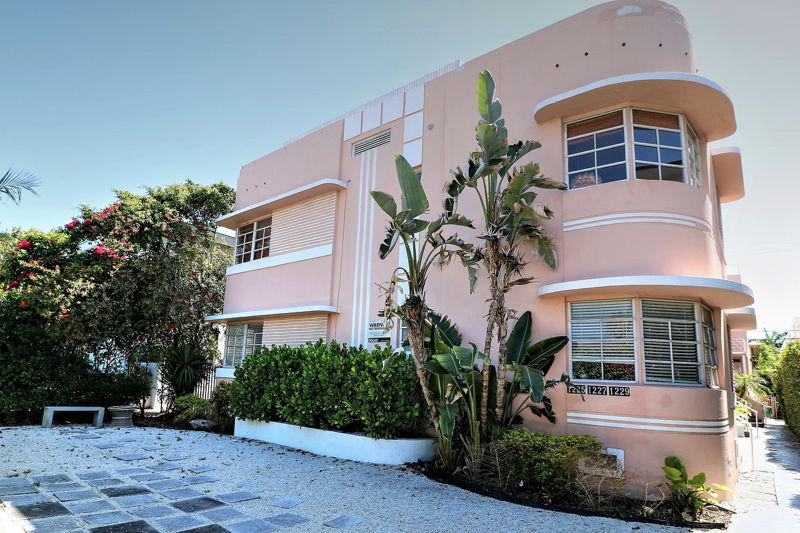 Design District
For those with a penchant for luxury shopping and contemporary design, the Design District is a must-visit neighborhood. This vibrant enclave is a mecca for high-end fashion boutiques, art galleries, and upscale home furnishing stores. The neighborhood's commitment to cutting-edge design is evident in its stunning architecture and public art installations, making it a captivating destination for design enthusiasts and style connoisseurs.
Bal Harbour
If you crave a sophisticated beachfront lifestyle, Bal Harbour offers the epitome of luxury living. This exclusive neighborhood features pristine beaches, upscale resorts, and a renowned open-air shopping destination, the Bal Harbour Shops. Residents and visitors can indulge in world-class dining, high-end fashion, and serene ocean views, making Bal Harbour an enclave of refined elegance.
Aventura
Nestled between Miami and Fort Lauderdale, Aventura combines the allure of suburban living with the conveniences of city life. This family-friendly neighborhood is home to the expansive Aventura Mall, a shopper's paradise, as well as numerous parks and recreational facilities. Aventura's prime location, excellent schools, and tranquil ambiance make it a sought-after destination for families seeking a balance between tranquility and modern amenities.
---
Miami's diverse and vibrant neighborhoods offer something for everyone, from the pulsating energy of South Beach to the serene coastal retreats of Key Biscayne and Bal Harbour. Whether you're drawn to the excitement of the city or the tranquility of the ocean, Miami's neighborhoods embody the city's captivating spirit. Each neighborhood has its own unique identity and charm, inviting residents and visitors to immerse themselves in the rich tapestry of Miami's culture, art, and natural beauty. Whichever neighborhood you choose to explore, you are sure to be captivated by the allure and vitality that make Miami a truly remarkable place to call home.
---
What is most desirable location to buy property in Miami
Miami offers several desirable locations to buy property, each with its own unique characteristics and attractions. While preferences may vary depending on individual needs and preferences, one of the most highly sought-after locations to buy property in Miami is South Beach.
South Beach, also known as SoBe, is renowned for its vibrant atmosphere, stunning beaches, and iconic Art Deco architecture. It is a hub of entertainment, dining, shopping, and nightlife, making it a popular choice for those seeking an exciting urban lifestyle. The area offers a wide range of luxury condominiums and upscale residential options, many of which boast breathtaking views of the Atlantic Ocean or the beautiful Biscayne Bay.
Investing in property in South Beach not only provides access to the trendy and bustling lifestyle the area offers, but it also offers a solid investment opportunity. The neighborhood's strong demand and popularity make it an attractive choice for real estate investors and vacation home buyers alike. South Beach continues to attract visitors from around the world, ensuring a steady stream of rental income potential and potential property appreciation.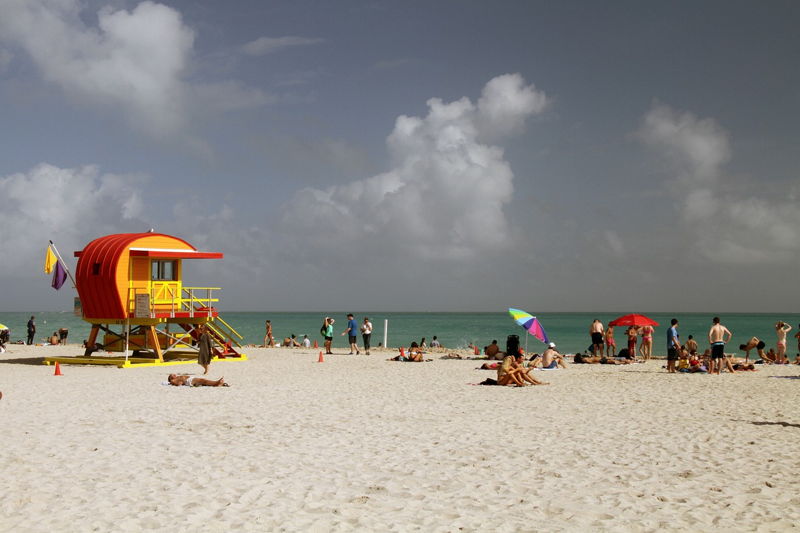 Another highly desirable location in Miami is the neighborhood of Brickell. As Miami's financial district, Brickell is a dynamic and cosmopolitan area characterized by its towering skyscrapers, luxury condominiums, and a thriving business center. It offers a modern and urban lifestyle, with an array of upscale dining options, trendy bars, and high-end shopping experiences. Brickell's central location, close proximity to major highways, and convenient access to public transportation make it an ideal choice for professionals and young entrepreneurs.
The waterfront neighborhoods of Coconut Grove and Coral Gables are also highly sought-after locations for property investment in Miami. Coconut Grove offers a more relaxed and bohemian atmosphere, surrounded by lush greenery and charming boutiques. Coral Gables, on the other hand, is known for its Mediterranean-inspired architecture, tree-lined streets, and prestigious properties.
Ultimately, the most desirable location to buy property in Miami depends on individual preferences, lifestyle, and investment goals. It is advisable to work with a reputable real estate agent who specializes in the Miami market to gain a better understanding of the various neighborhoods and make an informed decision based on your specific needs.
---
What is the most expensive location to buy a property in Miami
As of my knowledge cutoff in September 2021, one of the most expensive locations to buy property in Miami is the neighborhood of Fisher Island. Fisher Island is an exclusive and private island located just off the coast of Miami Beach. It is known for its luxurious residences, breathtaking waterfront views, and world-class amenities.
Fisher Island offers a high level of privacy and security, attracting affluent individuals and celebrities. The island features lavish condominiums, sprawling estates, and exclusive amenities such as a private beach club, marina, golf course, tennis courts, and upscale dining options. The exclusivity and prestige associated with Fisher Island contribute to its high property values and make it one of the most expensive locations in Miami.
It's important to note that real estate prices can change over time due to various factors such as market conditions, demand, and development. Therefore, it's recommended to consult with a local real estate agent or conduct recent market research to get the most up-to-date information on the most expensive locations to buy property in Miami.
Where is a most luxurious neighbourhood in Miami
Miami Beach's "Millionaires' Row," also known as the Collins Avenue/A1A corridor. This exclusive stretch of coastline is located along Collins Avenue from 41st Street to 63rd Street, encompassing the neighborhoods of Mid-Beach and North Beach.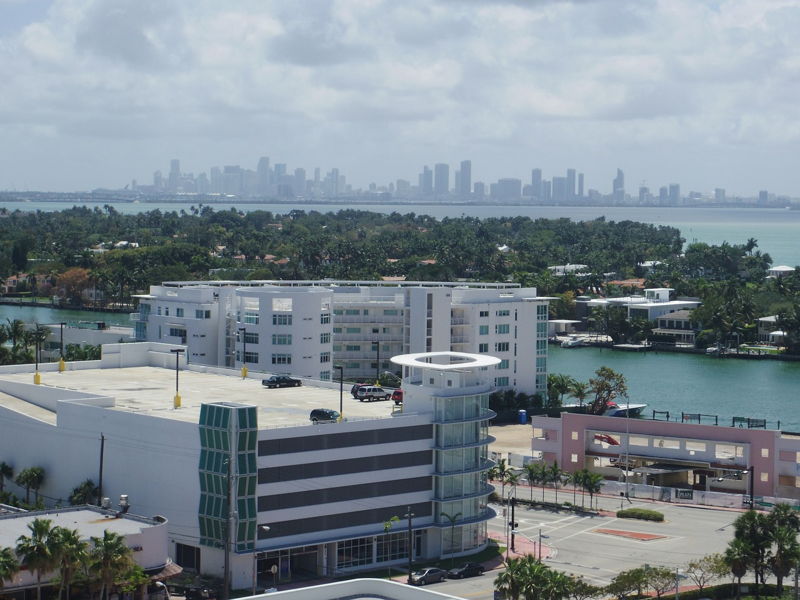 Millionaires' Row is renowned for its opulent waterfront mansions, luxury high-rise condominiums, and unparalleled oceanfront views. The neighborhood offers a blend of architectural styles, including modernist masterpieces and Mediterranean-inspired estates. Residents of Millionaires' Row enjoy direct beach access, private boat docks, and a plethora of upscale amenities and services.
In addition to the prestigious properties, Millionaires' Row is home to world-class hotels, high-end dining establishments, and renowned nightlife venues. The neighborhood offers a sophisticated and glamorous lifestyle, attracting affluent individuals, celebrities, and international investors.
It's important to note that Miami's real estate landscape is subject to change, and new luxury developments may emerge over time. To get the most accurate and up-to-date information on the most luxurious neighborhoods in Miami, it is advisable to consult with a reputable local real estate agent who specializes in high-end properties and keeps abreast of the latest market trends.
---
Millionaires' Row in Miami Beach
Also known as the Collins Avenue/A1A corridor, is a prestigious stretch of coastline that epitomizes luxury and opulence. Located along Collins Avenue from 41st Street to 63rd Street, Millionaires' Row encompasses the neighborhoods of Mid-Beach and North Beach.
One of the defining features of Millionaires' Row is its collection of magnificent waterfront mansions and lavish estates. These properties boast impressive architectural designs, featuring a blend of modernist styles, Mediterranean influences, and contemporary designs. The residences along this exclusive corridor often feature expansive floor plans, private pools, meticulously landscaped gardens, and direct access to the pristine sandy beaches of Miami.
Search for properties in Miami Millionaires Row
In addition to the grand private homes, Millionaires' Row also showcases an array of luxury high-rise condominiums that offer stunning oceanfront or bay views. These condominiums provide residents with top-notch amenities, including private spas, fitness centers, concierge services, and state-of-the-art security systems. The interiors of these residences often feature high-end finishes, designer fixtures, and smart home technology, providing the utmost comfort and elegance.
Miami Beach best location
Millionaires' Row is not just about the lavish residences; it is also a vibrant neighborhood that offers an upscale lifestyle. The area boasts a selection of renowned hotels, such as the Fontainebleau Miami Beach and the Eden Roc Miami Beach, which offer world-class accommodations, award-winning restaurants, and luxurious spa facilities. The neighborhood is also home to some of Miami's finest dining establishments, offering exquisite cuisine prepared by renowned chefs.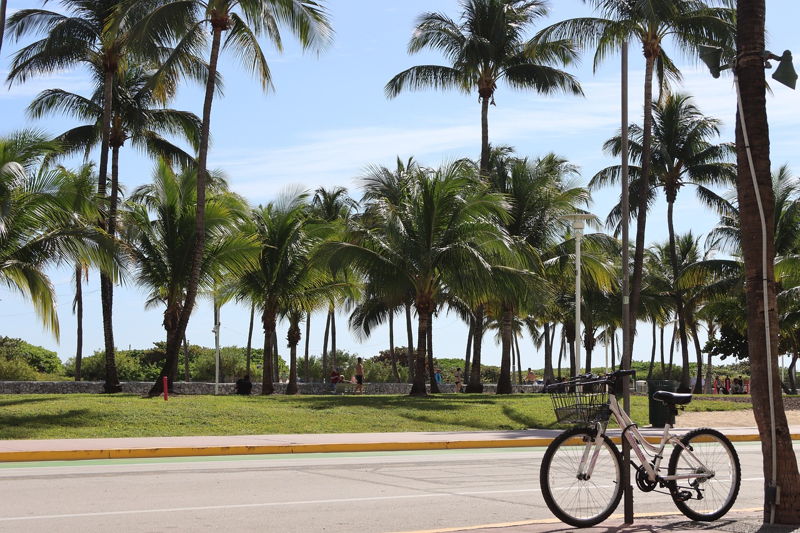 Residents and visitors of Millionaires' Row have access to a wide range of recreational activities. The proximity to the beach allows for leisurely strolls along the shoreline, water sports, and yacht excursions. The neighborhood is also known for its exclusive country clubs, private marinas, and proximity to prestigious golf courses, providing ample opportunities for relaxation and indulgence.
Millionaires' Row offers a sophisticated and glamorous lifestyle that attracts affluent individuals, celebrities, and influential figures from around the world. The combination of breathtaking waterfront properties, upscale amenities, and proximity to Miami's vibrant cultural scene makes this neighborhood a sought-after destination for those seeking the pinnacle of luxury living.