Comprehensive Guide to Florida Property Prices
Comprehensive Guide to Florida Property Prices. Welcome to the land of perpetual sunshine, sandy beaches, and vibrant cities: Florida, the Sunshine State! Beyond its captivating landscapes and lively lifestyle, Florida also holds immense potential as a hotbed for real estate investments. In this comprehensive guide, we will delve into the exciting world of Florida property prices, showcasing the state's diverse real estate market and uncovering the hidden gems that await investors and homebuyers alike. So, let's embark on this thrilling journey together!
Florida: A Real Estate Paradise
Florida has long been a coveted destination for investors and property seekers, and for good reason. Its warm climate, favorable tax laws, booming job market, and a diverse range of properties make it an ideal investment spot. From luxurious beachfront condos to charming suburban homes, Florida has something to offer everyone.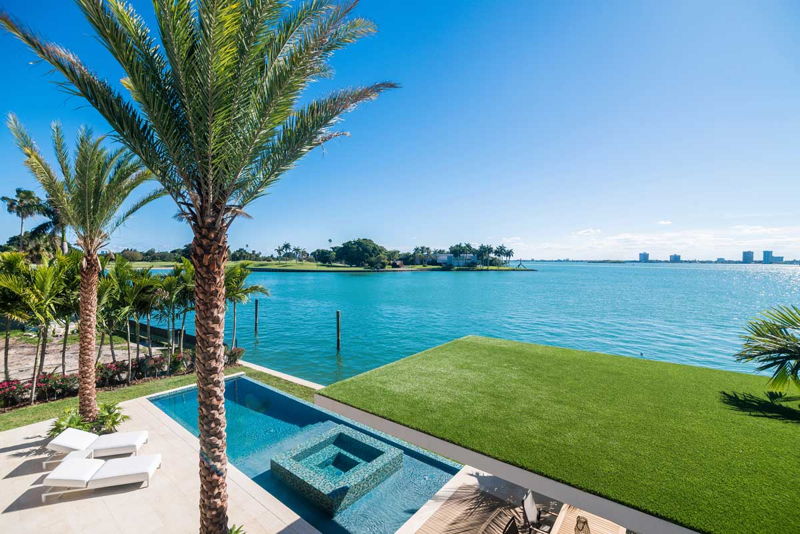 The Sunshine State's Real Estate Market Overview
As of 2023, Florida's real estate market continues to exhibit remarkable growth and resilience, even amid global economic uncertainties. The state's attractive real estate prices, coupled with a steady influx of domestic and international buyers, have contributed to its flourishing Florida property market.
1. Home Prices and Appreciation
Florida's home prices have experienced consistent appreciation over the years. Major cities like Miami, Orlando, and Tampa have witnessed significant growth in property values. Coastal areas, such as Fort Lauderdale and Palm Beach, boast some of the most sought-after properties in the state.
2. Property Types
From modern high-rise apartments to sprawling single-family homes and trendy townhouses, Florida offers a diverse array of property types to cater to various tastes and preferences. Additionally, investment opportunities abound, with rental properties and vacation homes being particularly popular choices.
3. Favorable Market Conditions
Florida's low-interest rates and a robust job market have played a pivotal role in driving demand for properties. Moreover, the absence of state income tax adds allure to the state for both residents and investors.
---
Top Real Estate Hotspots in Florida
1. Miami: The Magic City
Miami is synonymous with glamour and luxury. Its opulent beachfront properties, thriving arts scene, and pulsating nightlife have captured the hearts of many. While Brickell and South Beach are known for their high-end condominiums, neighborhoods like Coconut Grove and Coral Gables offer charming historic homes and a serene atmosphere.
2. Orlando: The City Beautiful
Orlando isn't just about theme parks; it's a flourishing city with a diverse real estate market. From family-friendly suburban neighborhoods near Walt Disney World to trendy apartments downtown, Orlando caters to a wide range of buyers and investors.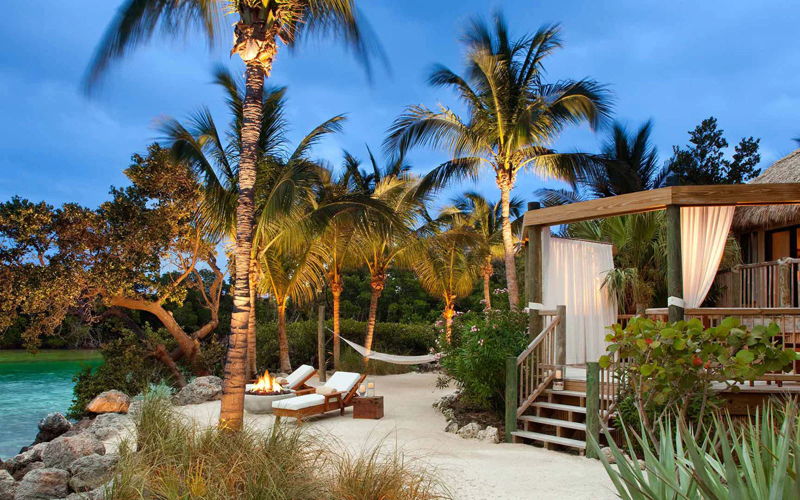 3. Tampa: The Gulf Coast Gem
Tampa's attractive waterfront properties and growing job market make it an excellent option for property investments. With a mix of modern downtown condos and cozy bungalows in historic districts, Tampa has a lot to offer for both young professionals and families.
---
Tips for Navigating the Florida Real Estate Market
Work with a Knowledgeable Realtor: Partnering with a reputable real estate agent who understands the local market is crucial for making informed decisions and finding the best properties.

Explore Emerging Areas: While well-known cities are attractive, don't overlook emerging areas with high growth potential. Keep an eye on up-and-coming neighborhoods where property prices may still be relatively affordable.

Consider Short-term Rentals: Florida's popularity as a tourist destination makes short-term rentals a lucrative investment option. Vacation homes in key tourist spots can generate excellent rental income.

Review Market Trends: Stay up-to-date with Florida's real estate market trends and forecasts to make informed decisions based on data-driven insights.
Florida's real estate market offers an exciting blend of opportunities for investors and potential homeowners alike. With a diverse range of properties, favorable market conditions, and incredible locations, the Sunshine State shines brightly on the map of real estate investment destinations. Whether you seek a vacation home in the tropics or a stable rental investment, Florida's property prices hold the key to unlocking a world of possibilities. Embrace the sun-soaked allure of Florida's real estate market, and let your dreams of owning a piece of paradise come true. Happy property hunting!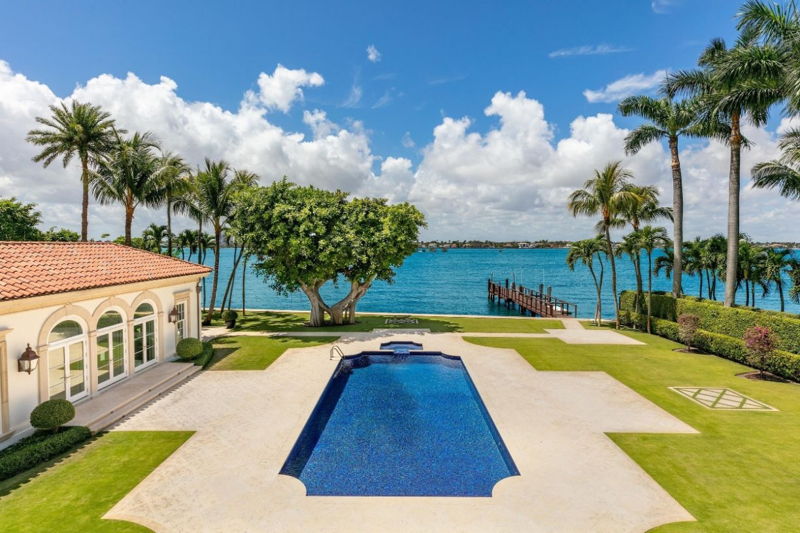 The Path to Florida Real Estate Success
As you embark on your Florida real estate journey, it's essential to equip yourself with the right tools and knowledge to navigate the market successfully. Here are some additional tips to ensure your quest for Florida property prices leads to fruitful outcomes:
1. Financial Preparation:
Before diving into the market, take the time to evaluate your financial situation. Determine your budget, consider pre-approval for a mortgage, and factor in additional costs such as property taxes, insurance, and maintenance fees. Being financially prepared will give you a competitive edge and strengthen your negotiating position.
2. Local Amenities and Lifestyle:
Florida's unique lifestyle offerings are a significant draw for property seekers. Whether you prefer the vibrant city life, serene coastal living, or the tranquility of inland suburbs, consider the amenities and attractions nearby. Proximity to schools, hospitals, parks, and entertainment venues can greatly impact the desirability of a property.
3. Due Diligence:
Thoroughly research any property you're interested in. Analyze its historical appreciation rates, check for any potential zoning or environmental concerns, and review the Homeowner Association (HOA) rules, if applicable. A comprehensive understanding of the property's background will help you make an informed decision.
4. Engage in Market Analysis:
Stay informed about the current real estate trends, both statewide and in specific regions of interest. Monitor factors like inventory levels, average days on the market, and median sales prices. Understanding the market dynamics will guide you in making well-timed and strategic investments.
5. Connect with Local Experts:
While researching online is valuable, nothing beats insights from local experts. Connect with real estate professionals, attend open houses, and network with investors and homeowners in your target area. Building relationships within the community will provide invaluable information and potential opportunities.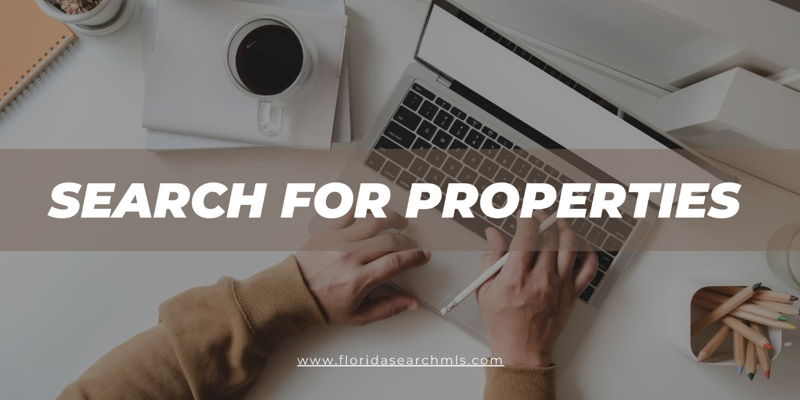 6. Consider Long-term Investment:
While Florida's real estate market offers excellent short-term rental opportunities, consider the long-term potential of your investment. Look for areas with strong economic growth and infrastructure development, as these are indicators of sustainable appreciation over time.
7. Diversification:
Consider diversifying your portfolio by investing in different types of properties or across various regions in Florida. Diversification helps mitigate risks and maximizes potential returns, especially during fluctuations in the market.
8. Stay Updated with Regulations:
Real estate regulations and tax laws can evolve, so it's vital to stay updated with any changes that might impact your investments. Consulting with legal and financial advisors will ensure compliance with all relevant laws.
Your Gateway to Florida Real Estate Success
As you embark on your Florida real estate journey, let your passion and vision guide you. The Sunshine State's vibrant real estate market offers endless possibilities for investors and homebuyers alike. From the cultural richness of Miami to the enchanting charm of St. Augustine, and from the bustling metropolis of Jacksonville to the serene shores of the Florida Keys, this state beckons with a promise of prosperity and a delightful lifestyle.
Remember, a successful Florida property investment requires a perfect blend of knowledge, strategy, and passion. So, let the enchantment of Florida's diverse landscapes and thriving real estate market inspire you to find your own piece of paradise. Unlock the treasures of Florida's property prices, and let your dreams flourish in this real estate paradise.