Delray Beach studios for rent
Delray Beach Florida - studios for rent. A simple guide to find one. Read and learn. Delray Beach, located in sunny South Florida, is a vibrant coastal city known for its stunning beaches, thriving arts scene, and bustling downtown area. If you're seeking a long-term rental option in this captivating city, Delray Beach studios are an excellent choice. Offering a perfect blend of convenience, affordability, and the allure of beachside living, these studios provide an ideal opportunity to immerse yourself in the Delray Beach lifestyle. Let's explore the benefits and attractions of renting a studio in Delray Beach for the long term.
Location, Location, Location
Delray Beach is a prime location for those looking to enjoy the best of Florida's coastal living. Situated between West Palm Beach and Boca Raton, this city offers easy access to major highways, making it convenient for commuting or exploring nearby attractions. With Fort Lauderdale and Miami within driving distance, residents can indulge in the vibrant cultural scene and world-class entertainment options the region has to offer.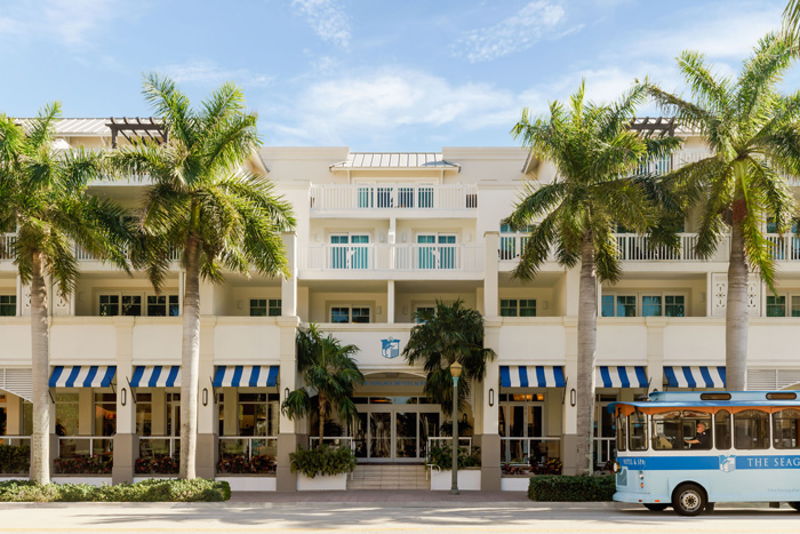 Affordability and Flexibility
Renting a studio apartment in Delray Beach provides an affordable and flexible housing option, especially for individuals or couples looking for a comfortable living space without the commitment of a larger home. Studios often feature an open floor plan that maximizes space efficiency, allowing for easy customization and personalization to suit your lifestyle. Check also property inspirations in Delray Beach area in Florida south east.
Beachside Living
One of the biggest draws of Delray Beach is its pristine coastline and crystal-clear waters. Renting a studio near the beach offers the opportunity to wake up to breathtaking ocean views, take leisurely strolls along the sandy shores, and soak up the sun whenever you desire. Delray Beach's beautiful beaches, including Atlantic Dunes Park and Delray Municipal Beach, are just a short distance away, providing residents with endless outdoor recreation possibilities.
Vibrant Downtown Scene
Delray Beach's vibrant downtown area, known as Atlantic Avenue, is a thriving hub of activity. With its eclectic mix of restaurants, cafes, boutiques, art galleries, and live entertainment venues, this bustling street offers a plethora of experiences for residents to enjoy. By renting a studio in Delray Beach, you'll have easy access to the energetic nightlife, cultural events, and community festivals that make this city truly come alive.
Cultural and Recreational Opportunities
Delray Beach is known for its thriving arts scene and numerous recreational activities. The city is home to the renowned Delray Beach Tennis Center, where top-ranked tennis players compete annually. The Delray Beach Playhouse and Arts Garage showcase local talent through theater productions, music concerts, and art exhibitions. Additionally, nature enthusiasts can explore the Wakodahatchee Wetlands or enjoy outdoor activities in the scenic Morikami Park. Check also Florida's allure.
Amenities and Services
Delray Beach boasts a wide range of amenities and services that cater to residents' daily needs. From grocery stores and shopping centers to healthcare facilities and educational institutions, all essential amenities are within easy reach. Additionally, the city's public transportation system provides convenient access to various areas of interest, making it easy to navigate and explore Delray Beach and its surroundings.
Community and Lifestyle
Delray Beach is renowned for its welcoming and friendly community spirit. The city hosts numerous events and gatherings throughout the year, fostering a strong sense of belonging and camaraderie among residents. Whether it's joining local clubs, participating in recreational sports leagues, or attending community festivals, renting a studio in Delray Beach allows you to become an integral part of this close-knit community.
Renting a studio in Delray Beach for the long term is a fantastic opportunity to experience the charm of beachside living, vibrant cultural attractions, and a welcoming community. With its convenient location, affordability, and an abundance of recreational opportunities, Delray Beach offers a truly desirable lifestyle. By choosing a studio rental, you can enjoy the perfect balance between convenience, flexibility, and the allure of this captivating coastal city. Start your search for a Delray Beach studio today and embark on an exciting journey of living in paradise.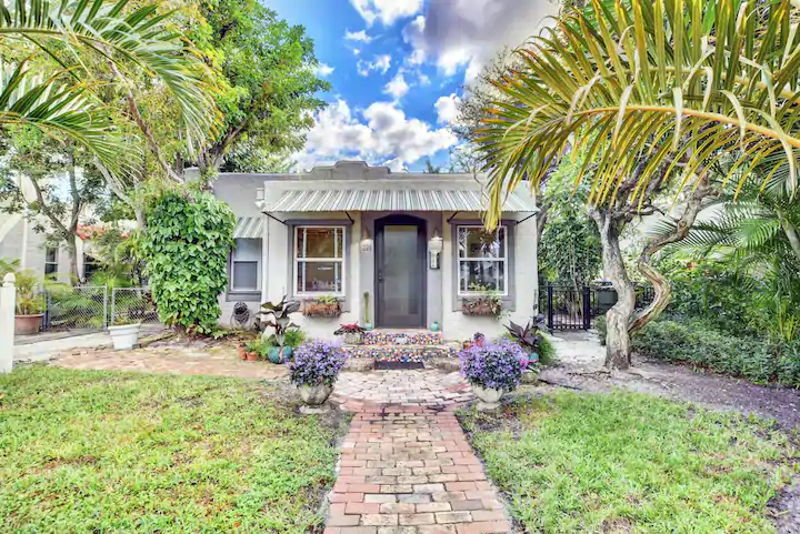 Check also top ten schools in Delray Beach
---
A simple guide for first time property renters in Delray Beach
Guide for First-Time Property Renters in Delray Beach. Renting a property for the first time in Delray Beach can be an exciting and fulfilling experience. However, it's important to be well-prepared and informed before diving into the rental process. To help you navigate this journey smoothly, here's a comprehensive guide for first-time property renters in Delray Beach:
Determine Your Budget
Before you start searching for rental properties, assess your financial situation and determine your budget. Consider your monthly income, expenses, and any other financial obligations you have. It's generally recommended that your monthly rent should not exceed 30% of your income. Establishing a budget will help you narrow down your search and avoid overspending.
Research the Neighborhoods
Delray Beach offers a diverse range of neighborhoods, each with its own unique charm and amenities. Research the different neighborhoods to find one that suits your lifestyle and preferences. Consider factors such as proximity to work, schools, shopping centers, parks, and transportation options. Visiting the neighborhoods in person and talking to locals can provide valuable insights into the community atmosphere.
Start Your Search
Begin your property search by utilizing online rental platforms, local real estate agencies, and classified ads. These resources will provide a wide range of options and allow you to filter properties based on your desired criteria such as price, size, location, and amenities. Take note of properties that catch your interest and make a list of potential rentals to explore further.
Understand Lease Agreements
Once you find a suitable rental property, you'll need to sign a lease agreement with the landlord or property management company. Read the lease carefully and understand the terms and conditions, including the duration of the lease, rent amount, security deposit requirements, pet policies, and any additional fees or responsibilities. If you have any questions or concerns, don't hesitate to seek clarification from the landlord or a legal professional.
Property Inspections
Before signing the lease, thoroughly inspect the property to ensure it meets your standards and is in good condition. Look for any signs of damage, check the functionality of appliances, plumbing, and electrical systems, and document any existing issues. Taking photos or videos can serve as evidence and protect you from any disputes regarding the property's condition when you move out.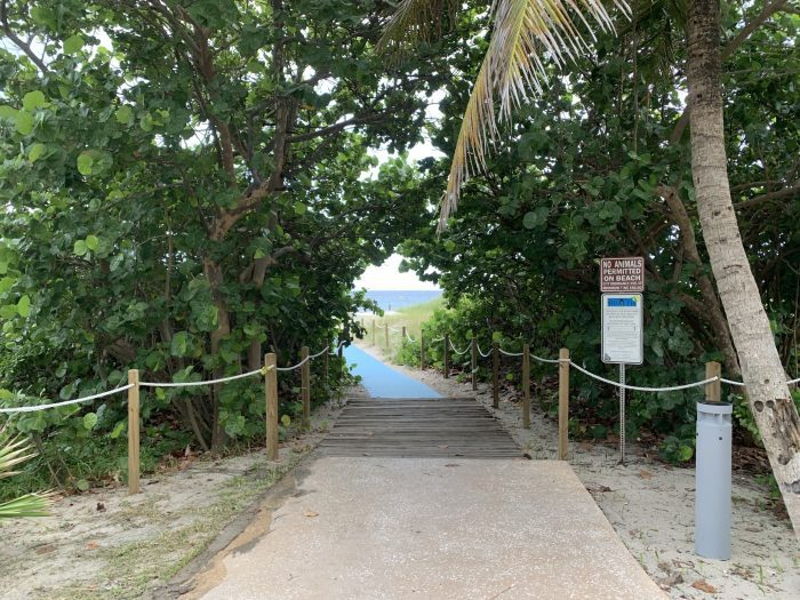 Understand Tenant Rights and Responsibilities
Familiarize yourself with the rights and responsibilities outlined in the Florida Landlord and Tenant Act. This will provide you with a clear understanding of your rights as a tenant, including privacy, maintenance responsibilities, and eviction procedures. Knowing your rights and responsibilities will help you maintain a positive landlord-tenant relationship throughout your tenancy in Florida.
Secure Renter's Insurance
While not mandatory, it is highly recommended to obtain renter's insurance to protect your personal belongings in case of theft, damage, or other unforeseen circumstances. Renter's insurance provides coverage for your possessions and liability protection, giving you peace of mind during your tenancy.
Communicate with the Landlord
Establish clear lines of communication with your landlord or property management company. If any issues arise during your tenancy, promptly communicate your concerns to ensure timely resolution. It's important to maintain a positive and professional relationship with your landlord throughout your tenancy.
Move-in and Settle In
On your move-in day, conduct a final walkthrough of the property with the landlord or property manager. Take meter readings, test all utilities, and document the property's condition. Make note of any discrepancies and ensure that all agreed-upon repairs or maintenance tasks have been completed before settling into your new home.
Enjoy Delray Beach Living
Congratulations! You're now a resident of Delray Beach. Take advantage of the city's amenities, attractions, and vibrant community. Explore the beautiful beaches, immerse yourself in the arts and culture scene, and indulge in the diverse culinary experiences the city has to offer.
By following this guide, you'll be well-prepared to navigate the rental process and make the most of your first-time renting experience in Delray Beach. Enjoy your new home and embrace the delightful coastal lifestyle that awaits you.
---
Recommended locations to rent a studio in Delray Beach
Delray Beach offers several fantastic locations where you can find studios for rent. Delray Beach offers a range of desirable locations to rent a studio, each with its own unique appeal. Whether you prefer the lively atmosphere of Downtown Delray Beach, the artistic vibe of Pineapple Grove, the historic charm of the Delray Beach Historic District, the coastal ambiance of East Delray Beach, the suburban comfort of West Delray Beach, or the active adult community of Delray Villas, there's a perfect location for every renter's preferences. Check also ner by Boca Raton area for property rental needs. Take your time to explore these areas and find the studio rental that suits your lifestyle and needs. Each area has its own unique characteristics and advantages. Here are some recommended locations to consider when searching for a studio rental in Delray Beach:
Downtown Delray Beach
The heart of the city, Downtown Delray Beach, is a vibrant and lively area with a mix of residential, commercial, and entertainment options. Renting a studio in this area puts you in the center of the action, with easy access to trendy restaurants, boutique shops, art galleries, and a bustling nightlife scene. You'll also be within walking distance to the beautiful Delray Municipal Beach and the Intracoastal Waterway.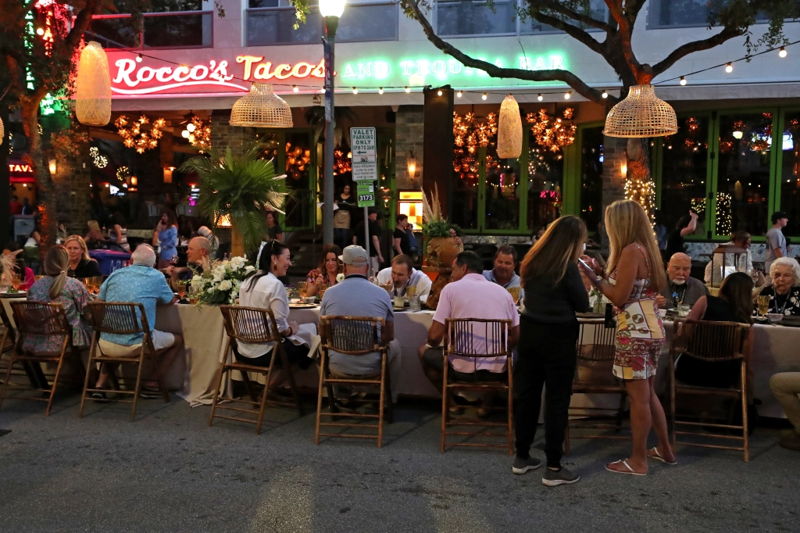 Pineapple Grove Arts District
Adjacent to Downtown Delray Beach, the Pineapple Grove Arts District is a hip and artistic neighborhood that boasts a lively and creative atmosphere. This area is known for its art galleries, studios, and cultural events. Renting a studio in Pineapple Grove puts you in close proximity to the popular Atlantic Avenue while offering a slightly quieter residential setting.
Delray Beach Historic District
If you appreciate the charm and character of historic neighborhoods, the Delray Beach Historic District is an excellent choice. This area showcases beautifully preserved homes and buildings with architectural styles ranging from Mediterranean Revival to Key West. Renting a studio in the Historic District provides a unique living experience with a sense of history, tree-lined streets, and a close-knit community feel.
East Delray Beach
For those seeking a beachside living experience, the eastern portion of Delray Beach offers an array of studio rental options. This area includes neighborhoods such as Delray Beach Club, Seagate, and Ocean Ridge. Renting a studio in East Delray Beach provides easy access to the stunning beaches, oceanfront parks, and water activities while enjoying a serene coastal ambiance.
West Delray Beach
If you prefer a more suburban and residential environment, exploring West Delray Beach can lead you to studio rentals in gated communities, townhouse complexes, or apartment complexes. Areas like Kings Point, Valencia Falls, and Huntington Pointe offer a range of amenities such as golf courses, clubhouses, and swimming pools. West Delray Beach provides a quieter setting with proximity to shopping centers, parks, and major highways.
Delray Villas
Delray Villas is a popular 55+ community located in the western part of Delray Beach. This community offers a variety of rental options, including studios, in a well-maintained and active adult environment. Delray Villas provides amenities such as clubhouse activities, swimming pools, tennis courts, and social events, making it an ideal choice for those seeking a vibrant 55+ community lifestyle.
---
Student accomodation in Delray Beach
When it comes to student accommodation in the Delray Beach area, there are several options to consider. Delray Beach is located near several educational institutions, making it a convenient and desirable location for students. Here are some recommended options for student accommodation in the Delray Beach area:
Off-Campus Apartments: Many students choose to rent apartments in close proximity to their respective schools. There are numerous apartment complexes in and around Delray Beach that cater to students. These apartments often offer amenities such as furnished units, roommate matching services, study lounges, and fitness centers. Some popular off-campus apartment communities near Delray Beach include University Park Apartments and University Commons.

Shared Housing: Sharing a house or apartment with roommates is a common and cost-effective option for students. It allows for splitting the rent and utilities, reducing individual expenses. Websites and platforms like Roomster, Craigslist, and university bulletin boards often have listings for shared housing options in the Delray Beach area. It's important to carefully screen potential roommates and ensure compatibility before committing to a shared living arrangement.

University Housing: Some educational institutions in the Delray Beach area provide on-campus housing options for students. Check with your specific institution to see if they offer dormitories or student residences. Living on campus can provide convenience and a sense of community, as well as easy access to campus resources and activities. Availability may be limited, so it's advisable to apply for on-campus housing well in advance.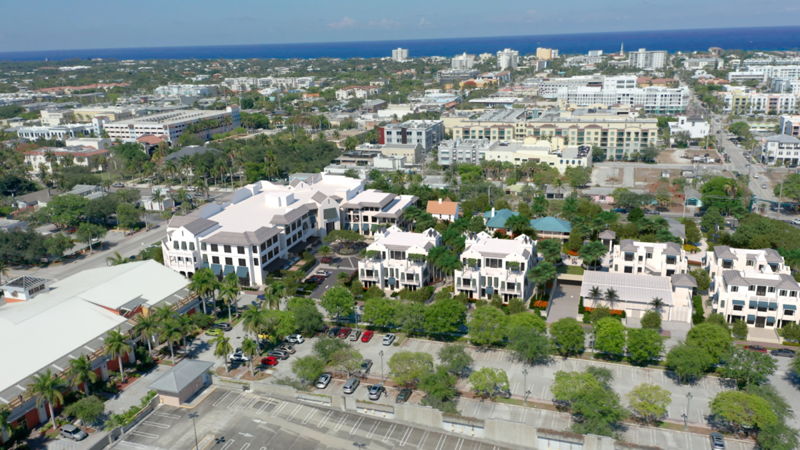 Homestays: For international students or those seeking a more immersive cultural experience, homestays can be an excellent option. Homestays involve living with a local host family who provides accommodation and support. This arrangement allows students to experience the local culture firsthand while having a supportive environment. Websites like Homestay.com and Airbnb offer listings for homestays in and around Delray Beach.

Rentals near Educational Institutions: If your educational institution is located in or near Delray Beach, consider renting a property within close proximity to the campus. This can save you commuting time and expenses. Check with your school's housing office or student services department for information on local rental options or student-specific housing resources.

Off-Campus Housing Resources: Several online platforms and resources cater specifically to students seeking off-campus housing. Websites like Apartments.com, Rent.com, and College Student Apartments provide listings and search filters tailored to student needs. These platforms often include details such as distance to educational institutions, rental rates, and amenities.
When searching for student accommodation in Delray Beach, it's important to consider factors such as proximity to your educational institution, budget, transportation options, and amenities that suit your needs. Additionally, thorough research, visiting properties in person (if possible), and reading reviews can help you make an informed decision and find the best student accommodation for your time in Delray Beach.