Exploring foreclosure properties in Lake Worth Florida
Foreclosure properties in Lake Worth Florida. Buyers and investor guide. Are you in pursuit of your dream home in the picturesque city of Lake Worth, Florida, but find yourself on a budget? Look no further! Lake Worth is a captivating destination nestled along the stunning shores of Palm Beach County. With its rich history, vibrant culture, and an array of foreclosure properties waiting to be discovered, Lake Worth offers a golden opportunity to turn your homeownership dreams into reality. In this article, we'll embark on an inspirational journey through the world of foreclosure properties in Lake Worth, where you can find a place to call your own without breaking the bank.
Historic Charm of Lake Worth
Lake Worth's charm lies in its historical significance, boasting a diverse community with a deep appreciation for art, culture, and nature. The city exudes a unique blend of old-world charm and modern vibrancy, drawing in residents and visitors alike. As you explore the foreclosure properties in this area, you'll find homes with intriguing histories, from cozy bungalows along North Lakeside Drive to Mediterranean-inspired houses on South Golfview Road.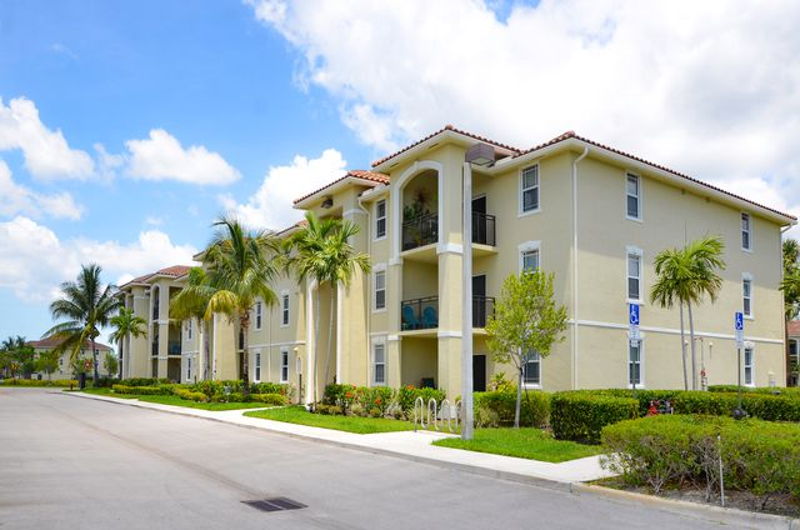 Exploring the Neighborhoods
Downtown Lake Worth - If you're a fan of artistic flair and eclectic vibes, you'll fall in love with the downtown area. From live music venues to art galleries and local boutiques, this neighborhood caters to every taste. Keep an eye out for foreclosure properties near the iconic Lake Worth Playhouse or the scenic Bryant Park, where you can enjoy breathtaking sunsets.

Historic Parrot Cove - For those seeking a more tranquil setting, the historic Parrot Cove neighborhood will captivate you. Lined with lush greenery and tree-lined streets, this area is home to many vintage-style houses with remarkable architecture. Keep your house-hunting spirits high as you scout for foreclosure gems near the Intracoastal Waterway.

Lake Osborne Estates - Envision a lakeside paradise with breathtaking views right from your doorstep. Lake Osborne Estates boasts a collection of mid-century homes and waterfront properties that offer a serene retreat. Search for foreclosure opportunities near the John Prince Park, where you can indulge in recreational activities.
---
Investing in Foreclosure Properties
Purchasing a foreclosure property in Lake Worth can be an excellent investment opportunity. With proper due diligence and the assistance of a qualified real estate agent, you can find a property that suits your preferences and budget. Foreclosure properties often come with a lower price tag, providing you with the potential to build equity and enhance the property's value over time.

Precautions and Tips
While the allure of foreclosure properties is enticing, it's essential to approach this endeavor with some precautions in mind:
Expert Guidance: Collaborate with a reputable real estate agent who specializes in foreclosures. They can guide you through the intricate process and help you make informed decisions.

Inspections: Before making an offer, thoroughly inspect the property to identify any potential issues. An inspection can give you insights into the property's condition and necessary repairs.

Financing: Get pre-approved for a mortgage to demonstrate that you're a serious buyer when competing for foreclosure properties.
In the enchanting city of Lake Worth, Florida, lies a treasure trove of foreclosure properties waiting to be discovered. From the charming downtown area to the tranquil shores of Lake Osborne, each neighborhood offers its own distinct appeal. By investing in a foreclosure property, you not only acquire an affordable home but also secure a piece of Lake Worth's captivating history and culture.
Remember, this exciting journey requires careful planning and expert advice. As you set forth on your quest to find your dream home, let the allure of Lake Worth inspire you and guide you towards a place you can proudly call your own. Happy house hunting!
---
Discovering Hidden Gems in Lake Worth
As you delve deeper into the realm of foreclosure properties in Lake Worth, you'll find that this charming city offers an abundance of hidden gems. Each neighborhood presents a unique blend of history, natural beauty, and community spirit, making your house-hunting journey an inspiring adventure. Let's explore more of Lake Worth's captivating areas and their foreclosure property potential:
College Park - Nestled between the sparkling waters of Lake Worth Lagoon and the scenic Lake Osborne, College Park is a tranquil residential community with a distinct sense of camaraderie. Stroll through the tree-lined streets and explore the diverse architectural styles of the homes in this area. Keep an eye out for foreclosure opportunities near the John Prince Park and embrace a lifestyle defined by outdoor recreation and waterfront relaxation.

Mango Groves - Known for its lush greenery and tropical vibes, Mango Groves offers a serene escape from the hustle and bustle of city life. The neighborhood features charming cottages and bungalows, each with its own story to tell. As you venture through this idyllic district, you may uncover hidden foreclosure gems tucked away amidst the foliage.

Lake Worth Beach - As the name suggests, this neighborhood is a true coastal haven. The Lake Worth Beach area boasts a vibrant beachfront scene, complete with shops, restaurants, and a lively cultural scene. Explore the oceanfront condos and coastal-inspired homes for potential foreclosure opportunities that blend the essence of seaside living with urban comforts.
Embracing the Lake Worth Lifestyle
Living in Lake Worth means immersing yourself in a rich and vibrant lifestyle. The city hosts numerous events, festivals, and cultural celebrations that showcase its diverse heritage. From the annual Street Painting Festival to the vibrant Lake Worth Farmer's Market, there's always something to engage and excite residents of all ages and 55 plus properties in Florida.
For nature enthusiasts, Lake Worth offers a plethora of outdoor activities. The city is home to numerous parks and recreational spaces, such as the Snook Islands Natural Area, Bryant Park, and the John Prince Park, where residents can enjoy picnics, boating, fishing, and leisurely walks amidst nature's beauty.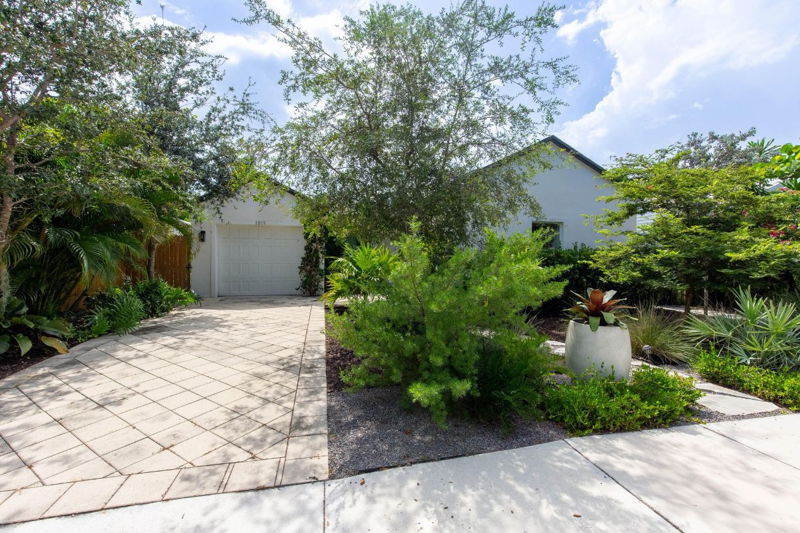 Lake Worth's thriving art scene is another aspect that sets it apart. Art galleries, live performances, and street art contribute to the city's creative energy, making it a haven for artists and art enthusiasts alike.
Tips for a Successful Purchase
Purchasing a foreclosure property can be a rewarding experience, but it requires attention to detail and thorough research. Here are some additional tips to ensure a successful purchase:
Stay Informed: Keep yourself updated on the latest foreclosure listings in Lake Worth through reputable real estate websites and local listings. Act promptly when you find a potential property that aligns with your preferences.

Neighborhood Research: Familiarize yourself with the different neighborhoods in Lake Worth to understand their unique characteristics and amenities. This knowledge will help you narrow down your search and find the perfect location for your dream home.

Budget Wisely: Set a budget and stick to it. Factor in potential renovation costs and other expenses associated with purchasing a foreclosure property.

Home Inspection: Always conduct a thorough home inspection to assess the property's condition and identify any necessary repairs.

Patience is Key: House-hunting can be a process of highs and lows. Be patient and remain optimistic; the perfect foreclosure property might be just around the corner.
Conclusion
Lake Worth, Florida, is more than just a city; it's a place where history, culture, and natural beauty converge. The foreclosure properties scattered throughout the city offer a unique opportunity to become part of this enchanting community while fulfilling your homeownership dreams.
Embrace the journey of exploring foreclosure properties in Lake Worth, as each home holds a story waiting to be unraveled. With the right approach and a dash of inspiration, you'll uncover the perfect home that blends your desires with the allure of this captivating city. Happy house-hunting, and may Lake Worth be the canvas upon which you paint the masterpiece of your life!