Florida waterfront property
Florida waterfront property - buyers guide. Florida is renowned for its beautiful waterfront properties due to its extensive coastline, numerous lakes, and inland waterways. Whether you're looking for a beachfront property along the Atlantic Ocean or the Gulf of Mexico, or a residence near one of Florida's picturesque lakes or rivers, there are plenty of options to consider.
What to consider
When searching for waterfront property in Florida, consider factors such as your budget, desired location, access to amenities, and any specific requirements you may have. It's recommended to work with a local real estate agent specializing in waterfront properties who can help you navigate the market and find the perfect Florida waterfront property that fits your needs.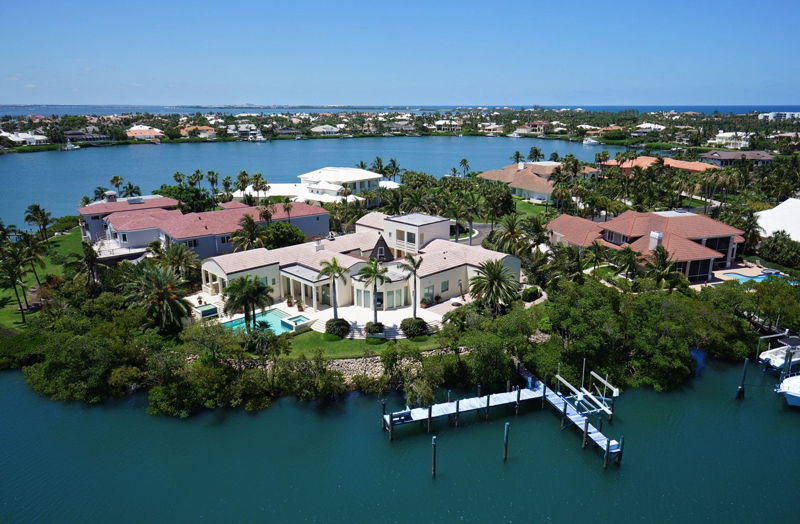 Where to start
Embarking on the journey of purchasing a waterfront property is an exhilarating adventure, filled with endless possibilities and dreams of tranquil living. Florida, with its diverse coastal regions, is a treasure trove for property buyers seeking an idyllic waterfront lifestyle. In this article, we will unveil the allure of three remarkable counties: Palm Beach County, Broward County, and Miami-Dade County. Prepare to be captivated by the exquisite estates, famous buildings, and the enchanting charm that awaits you in these coveted destinations.
Palm Beach County Waterfront properties
Nestled along the Atlantic coastline, Palm Beach County is synonymous with sophistication and luxury. As you explore this sun-kissed haven, you'll encounter prestigious waterfront estates that beckon with their grandeur. Marvel at the magnificent Mar-a-Lago, the former winter retreat of Marjorie Merriweather Post and now a private club. Its captivating architecture and lush gardens are sure to inspire awe.
For those seeking exclusivity, the island of Palm Beach offers prestigious enclaves like Manalapan, home to the iconic Eau Palm Beach Resort & Spa. As the gentle waves caress the shores, imagine indulging in the epitome of coastal living, with breathtaking views and world-class amenities at your fingertips.
Broward County Waterfront properties
Prepare to be enchanted by the waterways that weave through Broward County, earning it the moniker of "Venice of America." From Fort Lauderdale to Hollywood and beyond, this county boasts an array of waterfront marvels. One such gem is the Las Olas Isles, where iconic homes such as the "El Magnifico" estate and the "Villa de Luxe" exude timeless elegance.
Gaze upon the impressive skyline of Fort Lauderdale, where towering residential landmarks like The Palms offer unparalleled luxury living. Whether you desire a contemporary condominium or a Mediterranean-inspired villa, Broward County has an abundance of waterfront properties that will steal your heart.
Miami-Dade County Waterfront properties
Welcome to Miami-Dade County, a vibrant and cosmopolitan paradise. Here, the glittering shores of Miami Beach present a playground for the affluent. Explore the allure of South Beach, where the renowned Faena House stands as an architectural masterpiece. With its striking design and panoramic ocean views, this residential gem redefines modern luxury.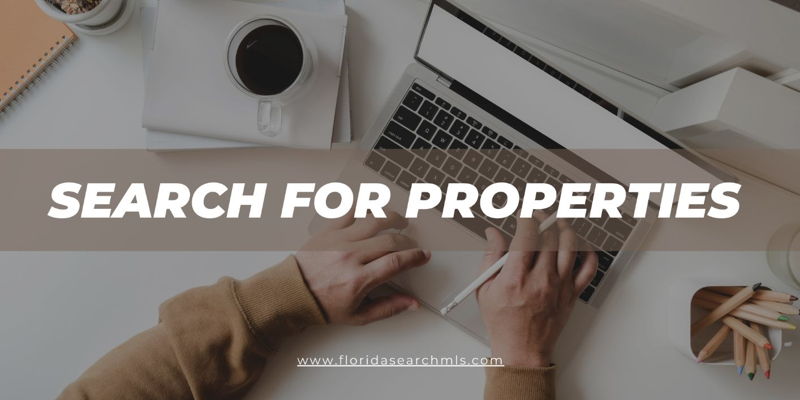 Indulge in the allure of Fisher Island, an exclusive enclave accessible only by boat. Admire the lavish mansions that grace its shores, such as Villa del Mare and Palazzo del Sol, offering a lifestyle reserved for the most discerning buyers.
South east Florida area
In Palm Beach County, Broward County, and Miami-Dade County, the search for your dream waterfront property becomes a voyage of discovery. From the iconic Mar-a-Lago in Palm Beach to the enchanting Las Olas Isles in Broward County, and the architectural wonders of Miami Beach, these counties offer an unparalleled opportunity to live a life of opulence and tranquility by the water's edge.
So, step into the realm of Florida waterfront property, where legendary estates and famous buildings await your arrival. Embrace the magic, embrace the beauty, and embrace the extraordinary lifestyle that awaits you in Palm Beach County, Broward County, and Miami-Dade County. Let your dreams set sail and make your waterfront paradise a reality.
---
Popular waterfront areas in Florida:
Miami: Miami Beach, Sunny Isles Beach, and Key Biscayne offer luxurious oceanfront properties with stunning views and access to the vibrant Miami lifestyle.

Naples: Located on the Gulf Coast, Naples is known for its pristine beaches and upscale waterfront communities, such as Port Royal and Aqualane Shores.

Palm Beach: This exclusive area features prestigious oceanfront estates, particularly on Palm Beach Island, attracting affluent residents and celebrities.

Fort Lauderdale: Known as the "Venice of America," Fort Lauderdale boasts an intricate canal system and offers a wide range of waterfront properties, including both oceanfront and intracoastal homes.

Sarasota: Situated on Florida's west coast, Sarasota offers beautiful waterfront options, with areas like Siesta Key and Longboat Key being popular choices.

Tampa Bay: The Tampa Bay area offers diverse waterfront opportunities, including beachfront properties in Clearwater, St. Petersburg, and waterfront homes along the Hillsborough River.

St. Augustine: As the oldest continuously inhabited European settlement in the United States, St. Augustine has a charming historic district and waterfront properties along Matanzas Bay and the Intracoastal Waterway.
---
Market Analysis: Florida Waterfront Property
The Florida waterfront property market remains robust, driven by strong demand, limited supply, and the state's intrinsic appeal. Palm Beach County, Broward County, and Miami-Dade County continue to be highly sought-after locations for waterfront living, offering a mix of luxury estates, upscale condominiums, and exclusive communities.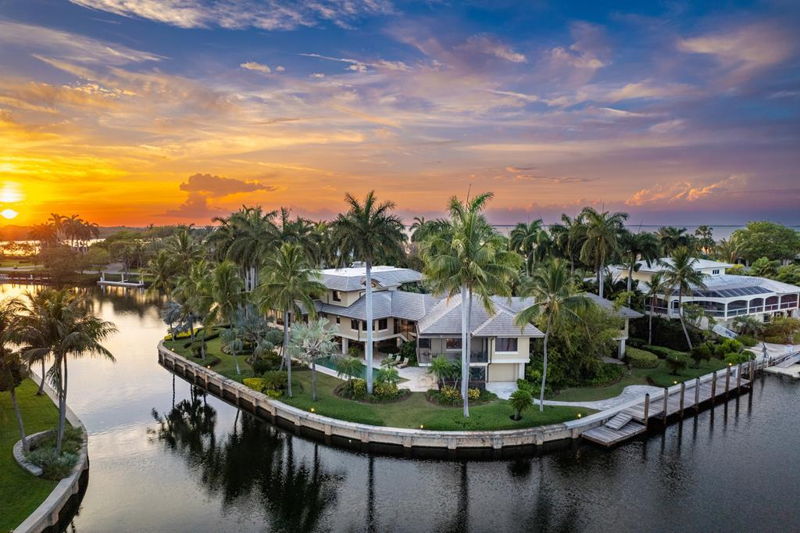 Buyers should carefully consider their preferences, budget, and long-term goals when entering the Florida waterfront property market. Working with experienced local real estate agents who specialize in waterfront properties can provide invaluable guidance and ensure a successful and rewarding investment in this dynamic market.
Strong Demand and Limited Supply
Florida's waterfront properties enjoy a robust demand from both local and international buyers. The state's year-round sunshine, stunning beaches, and access to water activities attract buyers seeking a coastal lifestyle. Additionally, Florida's favorable tax environment, including absence of state income tax, further enhances its appeal.
However, the supply of waterfront properties in Florida is limited due to the state's geographic constraints and strict coastal development regulations. This scarcity of available properties has contributed to a competitive market and has driven prices upward.
Location, Location, Location
Florida's waterfront property market is geographically diverse, with different regions offering unique advantages. Palm Beach County, Broward County, and Miami-Dade County are particularly sought-after areas due to their stunning coastlines, vibrant communities, and proximity to major urban centers.
Buyers often consider factors such as proximity to amenities, quality of schools, accessibility to airports, and availability of recreational activities when choosing a location. Waterfront properties that offer privacy, stunning views, and exclusive amenities tend to command premium prices.
Pricing Dynamics
The pricing of Florida waterfront properties varies depending on several factors. Prime oceanfront properties in prestigious locations, such as Palm Beach, command the highest prices, with luxurious estates often valued in the multimillion-dollar range.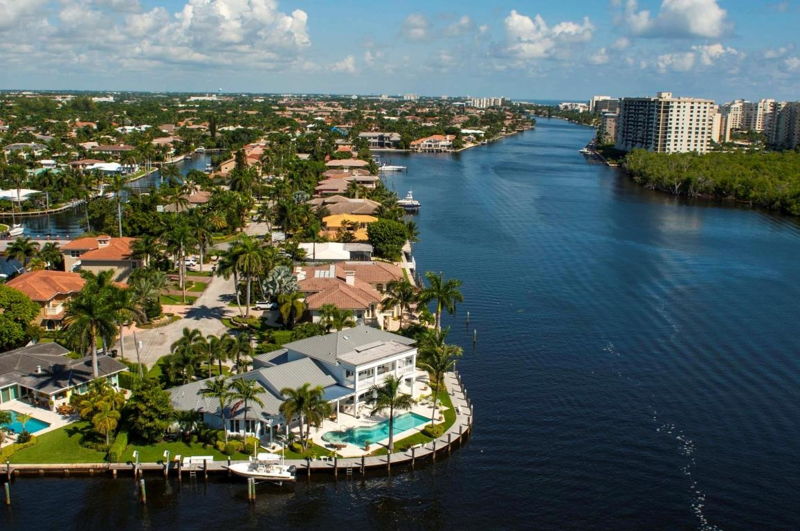 In comparison, properties located along intracoastal waterways or smaller inland lakes may have a lower price range, making them more accessible to a broader range of buyers.
Market Trends
a. Luxury Condominiums: The market for luxury waterfront condominiums has been thriving in Florida. These properties offer a maintenance-free lifestyle, premium amenities, and stunning water views, attracting buyers looking for a lock-and-leave lifestyle.
b. Vacation Rentals: Florida's waterfront properties are also popular among investors looking for vacation rental opportunities. The state's tourist appeal, coupled with platforms like Airbnb and VRBO, has made short-term rentals a lucrative option for property owners.
c. Sustainable Features: There is an increasing demand for eco-friendly and sustainable waterfront properties. Buyers are seeking energy-efficient homes, eco-conscious construction materials, and properties that are designed to minimize environmental impact.
---
Waterfront properties in west coast of Florida
West Coast Florida is known for its beautiful waterfront properties along the Gulf of Mexico. The region offers a variety of options for those seeking to own a waterfront home or property with stunning views and access to the water. Some popular areas for waterfront properties on the West Coast of Florida include:
Sarasota: Sarasota is a vibrant city with a mix of cultural attractions, beautiful beaches, and a variety of waterfront homes. The barrier islands nearby, such as Siesta Key, Lido Key, and Longboat Key, offer luxurious waterfront properties with direct access to the Gulf of Mexico.

Tampa Bay Area: The Tampa Bay area includes cities like Tampa, St. Petersburg, and Clearwater. Along the bay and its surrounding areas, you'll find a range of waterfront properties, including estates, condos, and single-family homes.

Naples: Naples is located further south on the West Coast of Florida and is renowned for its upscale waterfront communities. Properties here often come with access to boating facilities and private beaches.

Marco Island: Situated just south of Naples, Marco Island is a beautiful barrier island with many waterfront homes and condos overlooking the Gulf of Mexico or the inland waterways.

Fort Myers: Fort Myers and its surrounding areas offer various waterfront options, including riverfront properties along the Caloosahatchee River and Gulf access properties along the nearby barrier islands.

Bradenton: Bradenton is another city with many waterfront properties, including those along the Manatee River and properties on the barrier islands like Anna Maria Island.

Punta Gorda: This smaller coastal city is known for its scenic waterfront properties along the Peace River and Charlotte Harbor.
When searching for waterfront properties, it's essential to work with a local real estate agent who specializes in waterfront properties to find the best options that suit your preferences and budget. Waterfront properties in Florida tend to vary widely in price based on factors like location, view, property size, and access to amenities. Keep in mind that waterfront living often comes with higher insurance costs and considerations related to potential flood zones and hurricane risks.