Polish realtor in Miami
Greetings, Miami dreamers and seekers of the extraordinary! I am thrilled to introduce myself as your trusted Polish realtor, immersed in the captivating world of Miami's real estate market. With a deep passion for this vibrant city and an unwavering commitment to exceptional service, I am here to guide you on a remarkable journey towards finding your perfect Miami oasis.
Call me! I speak Polish!
tel. (561) 900 8050
In this bustling metropolis, the possibilities for finding your dream home are as limitless as the shimmering ocean waves that kiss our pristine shores. Allow me to be your compass as we navigate the enchanting neighborhoods that make Miami a world-class destination.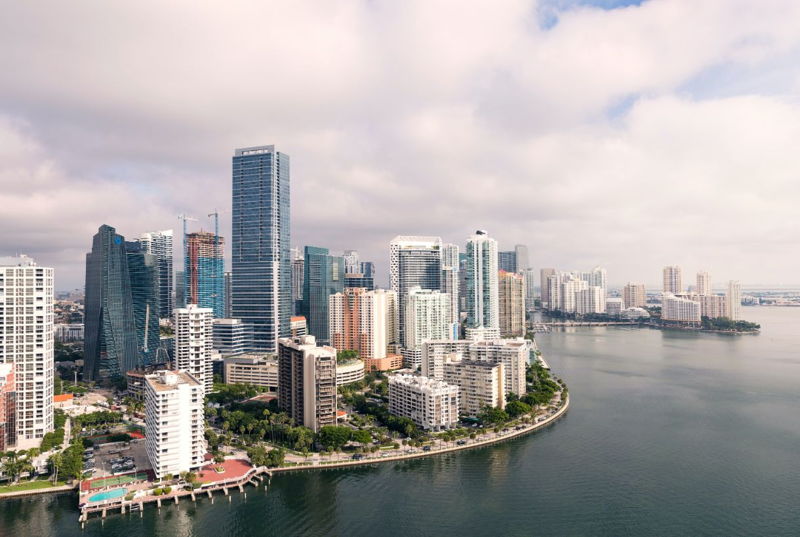 South Beach (SoBe): Picture yourself strolling along the iconic Ocean Drive, bathed in the warm glow of the Art Deco buildings that have become a symbol of Miami's allure. South Beach, or SoBe as the locals affectionately call it, radiates luxury, glamour, and an electric energy that never falters. Indulge in world-class cuisine, savor the vibrant nightlife, and soak up the sun on the dazzling white sands of this internationally renowned neighborhood.

Brickell: As the pulsating heart of downtown Miami, Brickell captures the essence of contemporary urban living. This thriving financial district boasts a magnificent skyline adorned with architectural marvels, embracing a modern and cosmopolitan lifestyle. Exquisite high-rise condominiums offer panoramic views of the city and bay, while the streets below buzz with energy, featuring upscale dining establishments, fashionable boutiques, and access to captivating cultural events.

Coral Gables: Step into the serene elegance of Coral Gables, where Old World charm meets timeless beauty. This lush, meticulously planned neighborhood showcases Mediterranean-style architecture, tree-lined streets, and an enchanting atmosphere. Renowned for its prestigious golf courses, stunning estates, and renowned educational institutions like the University of Miami, Coral Gables beckons those seeking a refined and sophisticated residential experience

Coconut Grove: Allow yourself to be captivated by the bohemian allure of Coconut Grove, Miami's oldest continuously inhabited neighborhood. Nestled beneath the shade of majestic trees, this tropical paradise exudes a laid-back, artistic vibe. Explore the eclectic shops, dine in quaint cafes, and revel in the natural splendor of parks and marinas. Coconut Grove's unique charm and close-knit community make it a true gem within Miami's landscape.

Aventura: Escape to the upscale haven of Aventura, where luxury and leisure blend seamlessly. This meticulously planned community offers a wealth of amenities, including the renowned Aventura Mall, premier golf courses, and waterfront residences that boast breathtaking views of the Intracoastal Waterway. Check also Polish realtor in Florida. Aventura perfectly embodies the concept of a sophisticated retreat, ideal for those seeking a serene and upscale lifestyle.
---
Polish realtor in Miami
Whether you yearn for the vibrant energy of South Beach, the metropolitan allure of Brickell, the timeless elegance of Coral Gables, the bohemian charm of Coconut Grove, or the luxurious tranquility of Aventura, I am here to transform your dreams into reality. With an intimate understanding of the local market, an extensive network of resources, and a commitment to personalized service, I am your steadfast partner in unlocking the door to your Miami paradise. Find out more about Polish real estate agents in Florida
Contact me today, and let us embark on this exhilarating journey together. Together, we will uncover the Miami that resonates with your soul and guide you towards the property of your dreams. Welcome to the extraordinary world of Miami living! Check also Polish speaking lawyer in Florida.