10 largest buildings in Hallandale Beach Florida
10 largest buildings in Hallandale Beach Florida for property investment. Hallandale Beach is located in Broward County, between Fort Lauderdale and Miami, making it an attractive destination for both residents and tourists. Its proximity to the beach and major urban centers contributes to its appeal. The property market in Hallandale Beach offers a mix of residential options, including luxury waterfront condos, single-family homes, townhouses, and rental apartments. There is a range of property sizes and styles to suit different preferences and budgets.
Waterfront Living
Hallandale Beach is known for its waterfront properties, offering direct access to the Atlantic Ocean, Intracoastal Waterway, and canals. Many residences provide stunning water views and private boat docks, catering to those who enjoy boating and water activities. Hallandale Beach attracts tourists and seasonal visitors, which creates opportunities for investors interested in vacation rentals. Condos and homes in desirable locations can be lucrative for short-term rentals during peak tourist seasons.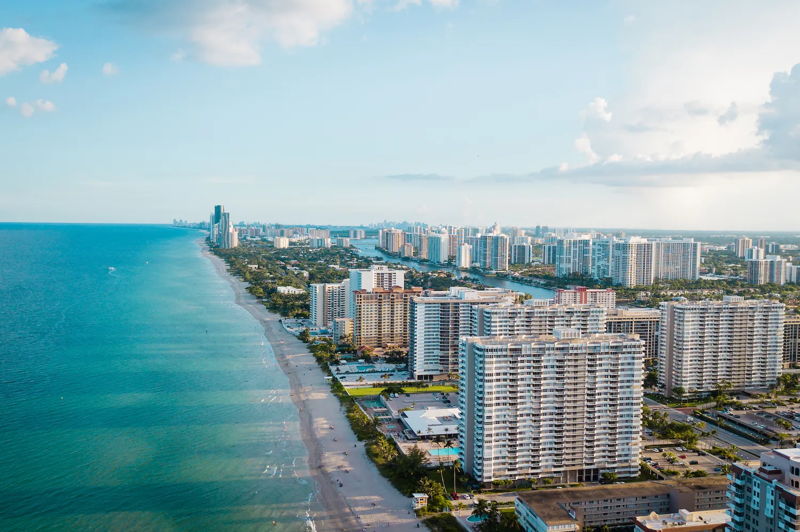 Real estate boom in recent years
Hallandale Beach has seen significant real estate development in recent years, with the construction of new luxury condominium complexes, mixed-use developments, and commercial properties. These developments contribute to the growth and transformation of the local property market. Like any real estate market, the property market in Hallandale Beach is subject to fluctuations. Factors such as economic conditions, interest rates, and supply and demand dynamics can impact property values and market activity.
Competitive Pricing
Property prices in Hallandale Beach can vary depending on location, property type, and amenities. Waterfront properties and those closer to the beach tend to command higher prices. However, there may be opportunities to find properties at varying price points, depending on market conditions and individual circumstances. It's important to note that real estate market conditions can change over time. For the most accurate and up-to-date information on the property market in Hallandale Beach, it is advisable to consult local real estate agents, industry reports, and market analyses.
---
10 largest buildings in Hallandale Beach
Hallandale Beach is a picturesque coastal destination located in Broward County, Florida. The beach in Hallandale Beach stretches for miles, offering soft sands and sparkling turquoise waters. Visitors to Hallandale Beach can bask in the sun and enjoy the warm, tropical climate. The beachfront of Hallandale Beach is known for its tranquil and relaxing atmosphere. The clear waters of Hallandale Beach provide opportunities for swimming, snorkeling, and other water activities.
Palm trees line the shore, providing shade and a quintessential tropical beach ambiance. Hallandale Beach offers a wide range of amenities, including beachfront parks, picnic areas, and volleyball courts. The beach is family-friendly, with lifeguards on duty and designated areas for swimming and playing. Hallandale Beach hosts various beach events and festivals throughout the year, creating a vibrant and festive atmosphere. From sunrise to sunset, the beach in Hallandale Beach provides breathtaking views and a serene escape from everyday life.
Beach Club Towers
This luxury condominium complex consists of three high-rise towers located directly on the beach. Each tower offers stunning ocean views and a range of upscale amenities.
Diplomat Resort & Spa
This iconic hotel and resort features a striking 39-story tower and offers a variety of luxurious accommodations, dining options, and recreational facilities.
2080 Ocean Drive
A waterfront condominium building situated along Ocean Drive, offering residents direct beach access, amenities, and views of the Atlantic Ocean.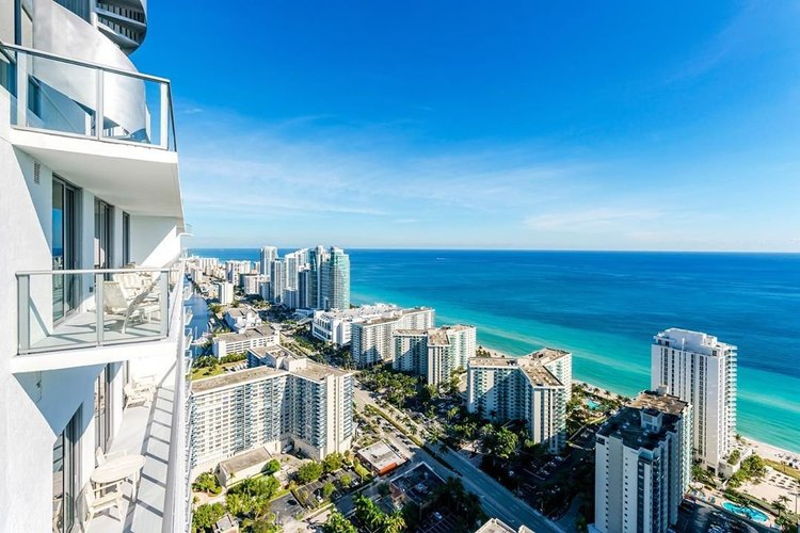 La Mer
A large oceanfront residential complex comprising three towers, offering a range of condos with panoramic views, resort-style amenities, and direct beach access.
Parker Plaza Estates
A beachfront high-rise condominium complex with spacious units, extensive amenities, and stunning ocean views.
Hemispheres Condominiums
This expansive residential complex features multiple towers and offers a variety of amenities, including pools, tennis courts, and beach access.
Prince George Condominium
A waterfront residential building known for its distinctive architecture and expansive balconies, providing residents with breathtaking views of the ocean and Intracoastal Waterway.
Olympus Condominiums
A large waterfront complex with multiple buildings offering a range of amenities, including marina access, swimming pools, tennis courts, and more.
Golden Bay Club
This oceanfront condominium building offers spacious units, private balconies, and a range of amenities, including beach access and a pool.
Plaza Towers
A pair of high-rise condominium towers located on the Intracoastal Waterway, offering residents panoramic views and a host of amenities.