Brickell Place Condos for Sale
Brickell Place Condos for Sale - a simple guide for buyers, investors and renters. How to buy and sell condo in Brickell place in Miami. In the heart of Miami's vibrant Brickell neighborhood, an oasis of luxury living awaits those seeking the perfect blend of style, comfort, and convenience. Brickell Place Condos, with its impeccable design, world-class amenities, and stunning waterfront views, stands as a testament to modern urban living at its finest. If you have ever dreamed of owning a piece of paradise in one of Miami's most coveted locations, then look no further. Allow yourself to be inspired by the remarkable opportunities that Brickell Place Condos has to offer.
Brickell Place Condos Miami
Located along the breathtaking Biscayne Bay, Brickell Place Condos epitomizes the epitome of prime real estate. Nestled in the heart of Brickell, this prestigious neighborhood is renowned for its lively atmosphere, cosmopolitan culture, and convenient access to a myriad of amenities. Imagine being just steps away from the city's finest dining establishments, high-end boutiques, art galleries, and bustling entertainment venues. With easy access to major highways, airports, and public transportation, the entire city is at your fingertips, making Brickell Place Condos an ideal location for professionals and families alike.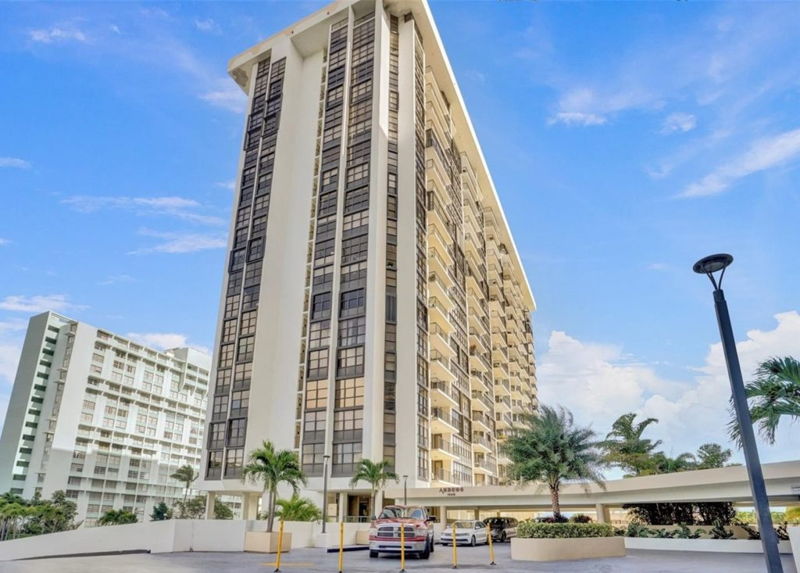 Architectural Marvels
Every aspect of Brickell Place Condos has been thoughtfully designed to create an atmosphere of sophistication and modern elegance. The architectural marvels that grace the skyline blend seamlessly with the surrounding environment, offering a harmonious balance between urban living and natural beauty. Floor-to-ceiling windows invite an abundance of natural light, while providing breathtaking views of the bay and cityscape. The use of high-quality materials and contemporary finishes ensures that each residence is a masterpiece in its own right, creating a sanctuary that exudes comfort and luxury.
Unrivaled Amenities
Brickell Place Condos elevates the concept of luxury living through its unparalleled amenities. Step into a world of opulence as you indulge in a host of facilities designed to enhance your lifestyle. Take a refreshing dip in the infinity-edge pool overlooking the bay, relax in the beautifully landscaped gardens, or rejuvenate your body and mind in the state-of-the-art fitness center and spa. For those seeking entertainment, the private movie theater, game room, and social lounge provide the perfect setting for memorable gatherings with friends and neighbors. With 24/7 concierge service and valet parking, your every need is catered to, ensuring a lifestyle of utmost convenience.
Waterfront Living at Its Best
One of the most remarkable features of Brickell Place Condos is its direct access to the mesmerizing Biscayne Bay. Experience the joys of waterfront living as you sail away from the private marina, or simply relax on the sun-drenched sundeck, embracing the tranquility of the water. The stunning bay views provide a picturesque backdrop for every moment spent in this exclusive community, creating a sense of peace and serenity amidst the bustling city.
Investment Opportunity
Brickell Place Condos offers not only a luxurious lifestyle but also a solid investment opportunity. The ever-growing demand for prime real estate in Brickell ensures that your investment will appreciate over time. Whether you choose to make this your dream home or an astute investment, Brickell Place Condos provides the perfect canvas for a bright future.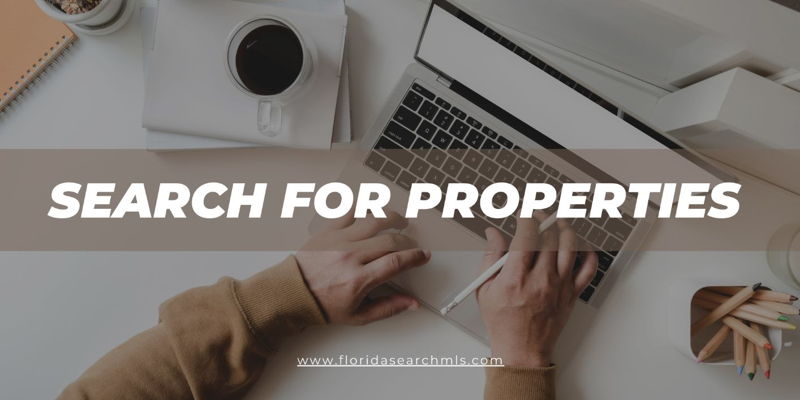 Brickell Place Condos is more than just a collection of residences; it is an embodiment of the Miami lifestyle. With its unrivaled location, stunning architecture, exceptional amenities, and breathtaking waterfront views, it offers a truly elevated living experience. Embrace the opportunity to own a slice of paradise in one of Miami's most sought-after neighborhoods. Discover the magic of Brickell Place Condos and let it inspire you to live a life of luxury, convenience, and endless possibilities.
---
Real estate market in the area
The real estate market in the Brickell area of Miami has remained highly desirable and dynamic in recent years. Known for its upscale living, prime location, and stunning waterfront views, Brickell has consistently attracted both domestic and international buyers and investors. While it's important to note that the real estate market can experience fluctuations, the overall trend in the Brickell area has been positive.
Market Trends
Over the past few years, Brickell has experienced steady growth in property values. The demand for high-end condominiums and luxury residences has remained strong, driven by the area's appeal to professionals, investors, and those seeking a vibrant urban lifestyle. The limited supply of waterfront properties and the increasing number of luxury developments have contributed to the rising property values in the area.
Luxury Condominiums
Brickell is renowned for its impressive selection of luxury condominiums, offering world-class amenities, stunning views, and sophisticated designs. These developments cater to discerning buyers who value exclusivity, convenience, and top-notch facilities. The market for high-end condos in Brickell has been robust, with demand consistently outpacing supply.
Investment Potential
Investing in Brickell real estate can be an attractive opportunity due to the area's long-term growth potential. As one of Miami's most coveted neighborhoods, Brickell offers a unique combination of prime location, upscale living, and strong rental demand. Many investors are attracted to the possibility of generating rental income through leasing their properties to professionals, executives, and tourists seeking a luxurious urban experience. Furthermore, the potential for capital appreciation in the Brickell market remains favorable, making it an appealing option for both short-term and long-term investors.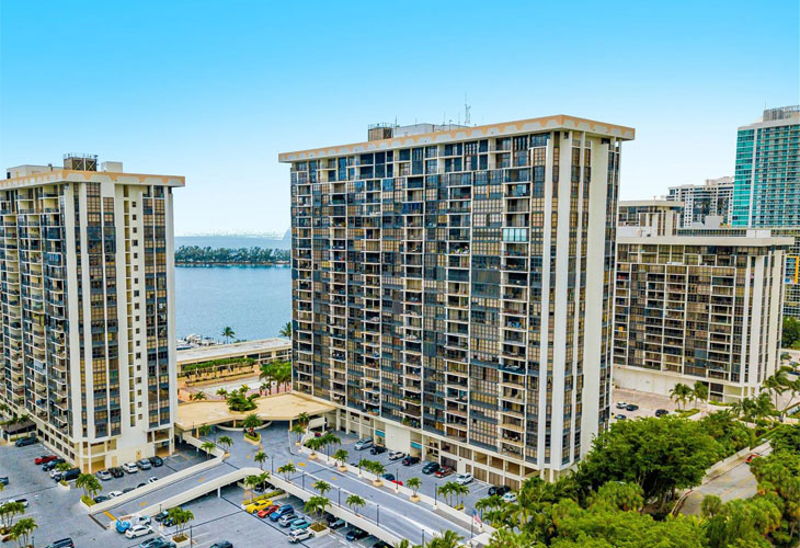 Development and Infrastructure
Brickell's real estate market has benefited from ongoing development projects and infrastructure improvements. The area continues to evolve, with new luxury towers and mixed-use developments enhancing the urban landscape. The addition of premium retail spaces, fine dining establishments, and cultural attractions further enhances the desirability and vibrancy of the neighborhood.
Market Stability
Despite periodic market fluctuations, the Brickell real estate market has demonstrated resilience and stability over time. The area's reputation, coupled with its prime location in the heart of Miami, makes it a sought-after destination for those seeking a luxurious and convenient lifestyle. As a result, the demand for properties in Brickell remains consistent, which helps maintain the market's stability and long-term growth potential.
The real estate market in the Brickell area of Miami has proven to be a solid investment option, offering luxury living, prime location, and strong growth potential. With its waterfront views, upscale amenities, and vibrant urban atmosphere, Brickell continues to attract both domestic and international buyers and investors. While market conditions can vary, the overall trends indicate a positive outlook for those interested in the real estate market in this highly desirable Miami neighborhood.
---
Real estate agents in the area of Brickell
When it comes to navigating the real estate market in the Brickell area of Miami, it's essential to work with a knowledgeable and experienced real estate agent who specializes in the local market. When selecting a real estate agent, it's important to consider their experience, reputation, and knowledge of the Brickell area. Take the time to interview a few agents, ask for referrals, and choose someone who aligns with your specific needs and goals in the real estate market.
Professionals with an in-depth understanding of the vibrant Brickell neighborhood are available to assist you in navigating the local real estate market. These experts possess extensive knowledge of the area's properties and can guide you in finding the perfect residence that suits your preferences and requirements. They are well-versed in the diverse architectural styles and amenities available, helping you explore the wide range of options within this sought-after district.
Their expertise ensures that you can make informed decisions and find a property that aligns with your lifestyle, whether you seek a luxurious condominium with stunning views or an elegant residential home nestled in a tranquil corner of the neighborhood. With their local insights, you can access a wealth of information about the community, its amenities, and the various attractions in the area. These professionals are committed to providing you with a seamless experience and assisting you throughout the entire process of finding your dream home in Brickell.
Map Brickell Place Condos Miami