Deerfield Beach investment properties
Uncovering the Best Areas to Buy Property in south east Florida. Deerfield Beach, located in Broward County, Florida, is an idyllic coastal town that presents an excellent opportunity for real estate investment. Boasting a thriving economy, beautiful beaches, and a range of recreational amenities, Deerfield Beach offers a high quality of life for residents and a promising market for property investors. In this article, we will delve into some of the best areas to buy investment properties in Deerfield Beach and justify why purchasing a home here is a wise decision.
The Cove
The Cove neighborhood in Deerfield Beach is renowned for its waterfront properties and easy access to the Intracoastal Waterway. With a combination of stunning canal-front homes and charming single-family residences, The Cove offers a serene and upscale living environment. Homeowners in this area enjoy close proximity to the beach, excellent dining options, and vibrant nightlife. The Cove's desirable location and strong property values make it a top choice for investment properties.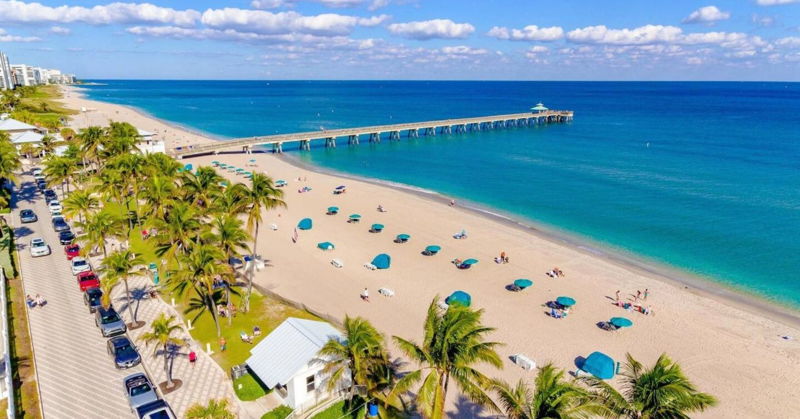 Deer Creek
Nestled around the Deer Creek Golf Club, Deer Creek is a prestigious community that caters to golf enthusiasts and those seeking a peaceful lifestyle. The neighborhood features an array of luxury homes, townhouses, and condos with picturesque views of the golf course and surrounding green spaces. The well-maintained community, top-rated schools, and easy access to major highways make Deer Creek an attractive choice for families and retirees alike.
Little Harbor
Located on the barrier island, Little Harbor offers a unique blend of waterfront living and a close-knit community atmosphere. This neighborhood features a mix of single-family homes and townhouses, many of which provide direct access to the Intracoastal Waterway or are just steps away from the beach. Little Harbor is known for its tranquil ambiance, scenic nature trails, and excellent boating and fishing opportunities. Real estate investments in this area often yield high returns due to the strong demand for coastal properties.
The Villages of Hillsboro
The Villages of Hillsboro, situated on the western side of Deerfield Beach, offers an appealing combination of affordability and convenience. This family-friendly neighborhood features a range of housing options, including single-family homes, townhouses, and apartments. Residents benefit from close proximity to major highways, shopping centers, and recreational parks. The Villages of Hillsboro is an ideal choice for investors seeking entry-level properties with the potential for long-term appreciation.
---
Why Buy a Home in Deerfield Beach?
Deerfield Beach presents a lucrative opportunity for real estate investors looking for a coastal town with strong market potential. The neighborhoods of The Cove, Deer Creek, Little Harbor, and The Villages of Hillsboro offer unique advantages, catering to different preferences and investment strategies. With its prime location, strong economy, abundant recreational amenities, and rental market appeal, Deerfield Beach stands out as an excellent choice for those looking to invest in Florida's thriving real estate market.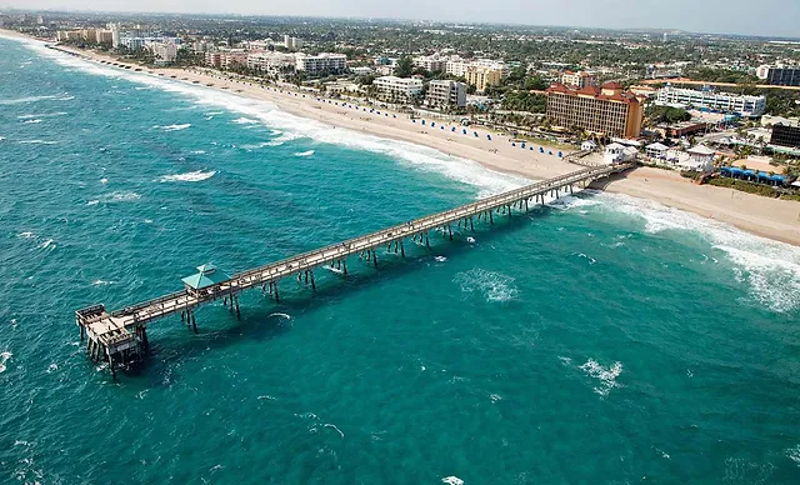 Prime Location
Deerfield Beach's prime location in South Florida provides residents with easy access to nearby cities like Fort Lauderdale and Boca Raton. With close proximity to major airports and transportation networks, the town is well-connected, making it an attractive destination for both residents and tourists.
Booming Economy
Deerfield Beach boasts a thriving economy supported by diverse industries, including healthcare, technology, tourism, and retail. The presence of major employers and the town's commitment to business development ensure a stable job market and contribute to the overall growth of the community.
Recreational Opportunities
With its stunning beaches, nature preserves, and recreational parks, Deerfield Beach offers an abundance of outdoor activities. Residents can enjoy swimming, boating, fishing, and various water sports throughout the year, enhancing the town's appeal and ensuring a high quality of life in Florida for homeowners.
Strong Rental Market
Deerfield Beach's popularity as a tourist destination creates a robust rental market, making it an attractive option for investors seeking rental properties. Whether targeting short-term vacation rentals or long-term tenants, the demand for rental properties in Deerfield Beach remains consistently high.
---
Eastway Park
Eastway Park is a charming neighborhood located in the eastern part of Deerfield Beach. It offers a mix of single-family homes and townhouses, providing a range of options for investors. The community is known for its well-maintained properties and tree-lined streets. Eastway Park is particularly attractive for families due to its proximity to schools, parks, and shopping centers. The neighborhood's affordability and strong sense of community make it a promising area for real estate investment.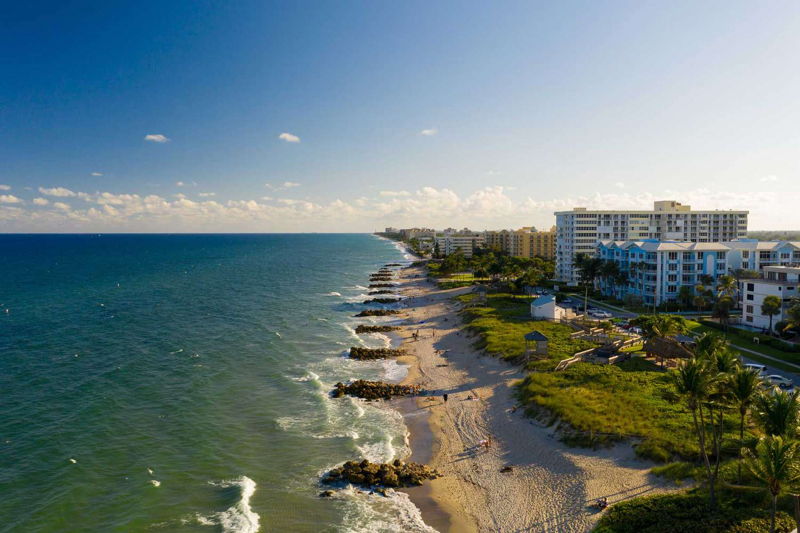 Beachfront Properties
Deerfield Beach is renowned for its stunning sandy beaches that stretch for miles along the coastline. Investing in beachfront properties in areas such as Hillsboro Mile and Deerfield Beach's oceanfront can be highly lucrative. These properties offer breathtaking views, direct beach access, and the allure of a vacation-like lifestyle. Beachfront properties tend to hold their value well and attract high-end buyers and vacation rentals, making them a sought-after investment choice.
Rising Property Values
Over the years, Deerfield Beach has experienced a steady increase in property values. This upward trend can be attributed to various factors, including the town's desirability as a residential and vacation destination, ongoing developments, and its proximity to other affluent areas. Investing in Deerfield Beach allows investors to capitalize on the potential for appreciation, providing the opportunity for long-term financial gains.
Development and Redevelopment Initiatives
Deerfield Beach is actively involved in redevelopment projects aimed at enhancing the town's appeal and infrastructure. The city's commitment to revitalization creates opportunities for real estate investors. These initiatives include improving public spaces, expanding recreational amenities, and attracting new businesses. Investing in areas undergoing redevelopment can lead to significant returns on investment as the neighborhood's desirability and property values increase.
Strong Tourism Industry
Deerfield Beach's tourism industry plays a significant role in its economic growth and investment potential. The town attracts visitors from around the world, drawn to its pristine beaches, water activities, and vibrant dining and entertainment scene. Investors can tap into this lucrative market by purchasing vacation rental properties or properties catering to tourists' needs, such as hotels, resorts, or short-term rental units.
Proximity to Attractions
Deerfield Beach's strategic location provides easy access to a wide array of attractions and amenities. Nearby attractions include the famous Florida Everglades, Sawgrass Mills Mall (one of the largest outlet malls in the United States), Mizner Park in Boca Raton, and the vibrant downtown area of Fort Lauderdale. The town's proximity to these popular destinations adds value to the investment properties, appealing to potential buyers and renters.
Deerfield Beach offers an array of investment opportunities for real estate enthusiasts. With its diverse neighborhoods, prime location, rising property values, and thriving tourism industry, investing in this coastal town presents the potential for long-term financial growth. By carefully considering the different neighborhoods, market trends, and development initiatives, investors can find the perfect investment property in Deerfield Beach.