Construction companies in Florida
Construction companies in Florida. Florida, known for its vibrant real estate market and booming construction industry, is home to numerous reputable construction companies that specialize in various sectors, including residential, commercial, and infrastructure development. Here is a list of well-established construction companies in Florida. It is always recommended to conduct further research, review their past projects, and engage in thorough due diligence before selecting a construction company for your specific needs.
Reliable developer in Florida
Finding a reliable developer in Florida, USA is crucial when undertaking any real estate project. To ensure you partner with a trustworthy and reputable developer, consider the following steps:
Research and Referrals: Conduct thorough research to identify developers who have a strong track record of successful projects in Florida. Seek recommendations from industry professionals, real estate agents, or friends and colleagues who have had positive experiences with developers in the state.

Review Past Projects: Examine the developer's portfolio and assess the quality, scope, and success of their previous projects. Look for consistency in delivering projects on time, within budget, and to the satisfaction of their clients. Visit completed developments to see firsthand the quality of construction and attention to detail.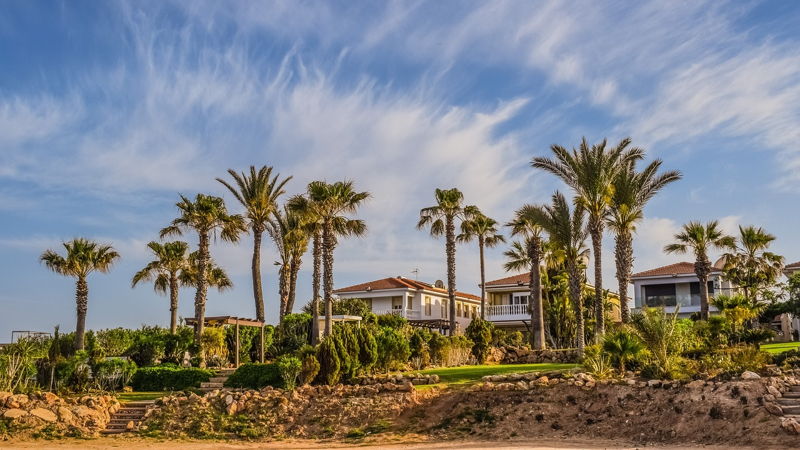 Check Licenses and Certifications: Ensure the developer is properly licensed and certified to operate in Florida. Verify their credentials with the relevant state or local licensing authorities, and confirm that they meet the necessary legal requirements to carry out construction and development activities.

Financial Stability: Assess the financial stability of the developer by reviewing their financial statements, creditworthiness, and history of completing projects without major financial disruptions. This information can be obtained from reputable credit agencies or financial institutions.

Reputation and Reviews: Research the developer's reputation within the industry and among past clients. Check online reviews, testimonials, and ratings to gain insights into their professionalism, communication skills, and overall client satisfaction. Look for any red flags or consistent negative feedback.

Visit Model Homes or Showrooms: If the developer has model homes or showrooms, visit them to assess the quality of construction, finishes, and attention to detail. This will give you a better idea of the developer's craftsmanship and commitment to delivering a high-quality product.
Engage a Real Estate Attorney: Seek the assistance of a qualified real estate attorney who is well-versed in Florida real estate law. They can review contracts, purchase agreements, and other legal documents to ensure your interests are protected throughout the development process.

Attend Developer Events: Participate in industry events, seminars, or conferences where developers showcase their projects. This provides an opportunity to interact with developers directly, ask questions, and gauge their professionalism and expertise.

Request References: Ask the developer for references from previous clients or partners. Contact these references to inquire about their experience working with the developer, including project management, communication, and overall satisfaction.

Trust Your Instincts: Trust your instincts and gut feeling about a developer. If something feels off or you have doubts about their credibility or ability to deliver, it may be wise to explore other options.

Remember, due diligence is key when selecting a developer in Florida. Take the time to thoroughly research, review their credentials, and evaluate their past performance to ensure you make an informed decision and partner with a reliable developer who can bring your real estate vision to life.
---
What is the biggest construction company in Florida?
everal prominent construction companies operate on a large scale in the state. Some of the major players in the Florida construction industry include:
Turner Construction Company: Turner Construction is a highly reputable company with a strong presence in Florida. They have completed numerous significant projects in the state and are known for their expertise in various sectors, including healthcare, education, hospitality, and commercial developments.

The Haskell Company: Haskell is a well-established design-build and construction management firm with a significant footprint in Florida. They have completed a wide range of projects, including commercial, industrial, and institutional developments.

Suffolk Construction: Suffolk Construction is a national construction firm with a notable presence in Florida. They have executed numerous high-profile projects across various sectors, emphasizing collaboration, technology-driven processes, and sustainability.

Moss Construction: Moss Construction is a Florida-based construction management company with a strong reputation for delivering complex projects. They have expertise in diverse sectors, including healthcare, education, residential, and hospitality.

Skanska USA: Skanska USA is the American division of the international construction company Skanska. They have a significant presence in Florida and have completed various projects, including transportation infrastructure, commercial developments, and renewable energy facilities.

Balfour Beatty Construction: Balfour Beatty is a renowned construction and infrastructure development company with a strong presence in Florida. They have executed a wide array of projects, including commercial buildings, educational institutions, government facilities, and transportation infrastructure.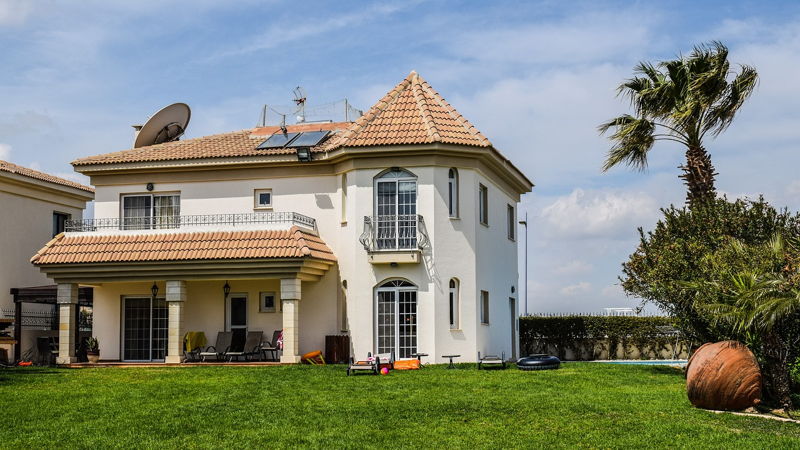 It's important to note that the construction industry is dynamic, and rankings may change over time based on project portfolios, revenues, and market conditions. It is advisable to research and consult up-to-date industry reports and resources to get the most accurate and current information on the largest construction companies in Florida.
---
Who are the top home builders in Florida?
there are several reputable and well-known home builders that have a strong presence in the state. Here are some of the prominent home builders in Florida:
Lennar Corporation: Lennar is one of the largest home builders in the United States and has a significant presence in Florida. They offer a wide range of homes, including single-family homes, townhomes, and active adult communities, catering to various budgets and lifestyles.

D.R. Horton: D.R. Horton is another major national home builder that operates in Florida. Known for their quality construction and diverse home designs, they have a wide range of communities and floor plans available in different areas of the state.

PulteGroup: PulteGroup is a well-established home building company with a strong presence in Florida. They offer a variety of home styles, including single-family homes, townhomes, and active adult communities, with a focus on quality craftsmanship and energy-efficient features.

Taylor Morrison: Taylor Morrison is a reputable home builder with operations in several states, including Florida. They offer a range of home designs and communities, focusing on innovative floor plans, modern features, and sustainable building practices.

KB Home: KB Home is a well-known home builder in Florida, specializing in personalized home designs and energy-efficient features. They offer a variety of floor plans and communities in multiple regions of the state.

Toll Brothers: Toll Brothers is a luxury home builder with a presence in Florida. They specialize in upscale, custom-designed homes, catering to buyers seeking high-end finishes, premium features, and luxury amenities.

Mattamy Homes: Mattamy Homes is a reputable home builder with a strong presence in Florida, offering a range of home designs, including single-family homes and townhomes. They focus on quality craftsmanship, thoughtful designs, and building sustainable communities.
These are just a few examples of prominent home builders in Florida, and the list is not exhaustive. It's always advisable to research and review the specific offerings, reputation, and customer satisfaction of home builders when considering purchasing a new home. Additionally, consider factors such as location, price range, design options, and warranty programs that align with your preferences and requirements.
---
Buying Florida's real estate for investment and cash flow
Investing in Florida's real estate for cash flow and investment purposes can be a smart financial strategy, given the state's robust real estate market and favorable economic conditions. Here are some key considerations to keep in mind when pursuing real estate investments for cash flow in Florida:
Location Analysis: Research and identify locations in Florida that have strong rental demand and potential for property value appreciation. Consider factors such as job growth, population trends, proximity to amenities, schools, transportation, and tourist attractions. Popular areas for real estate investment in Florida include major cities like Miami, Orlando, Tampa, and Jacksonville, as well as coastal regions and vacation destinations.

Rental Market Analysis: Analyze the rental market in your target area, including average rental rates, vacancy rates, and rental demand trends. Understanding the local rental market will help you determine the potential rental income and assess the cash flow potential of your investment property.

Property Type Selection: Choose a property type that aligns with your investment goals and target rental market. Options in Florida include single-family homes, multifamily properties, vacation rentals, condominiums, or commercial properties. Consider factors such as maintenance costs, property management requirements, and potential rental income when selecting the property type.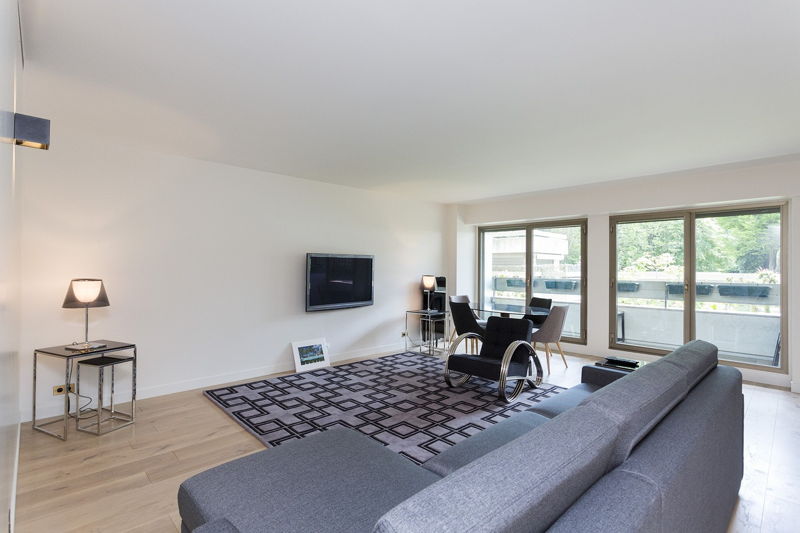 Financing Options: Explore financing options available for real estate investments, such as conventional mortgages, private lenders, or cash purchases. Analyze interest rates, loan terms, and down payment requirements to determine the most suitable financing strategy for your investment.
Cash Flow Analysis: Conduct a thorough cash flow analysis for potential investment properties. Consider all expenses, including mortgage payments (if applicable), property taxes, insurance, maintenance costs, property management fees, and any other relevant expenses. Compare these costs to the projected rental income to determine the potential cash flow and return on investment.

Property Management: Decide whether to self-manage the property or hire a professional property management company. Property management companies can handle tenant screening, rent collection, property maintenance, and other day-to-day tasks, ensuring smooth operations and freeing up your time as an investor.

Due Diligence and Inspections: Before purchasing an investment property, conduct thorough due diligence, including property inspections, title searches, and review of financial records. Engage professionals such as real estate attorneys and home inspectors to ensure you are making an informed investment decision.

Legal and Tax Considerations: Familiarize yourself with Florida's real estate laws, landlord-tenant regulations, and tax obligations for real estate investors. Consult with a local real estate attorney and tax advisor to understand the legal and tax implications of your investment strategy.
Long-Term Growth Potential: Consider the long-term growth potential of the area and the property itself. Factors such as planned developments, infrastructure projects, and economic indicators can influence the appreciation potential of your investment over time.

Risk Management: Evaluate and mitigate potential risks associated with real estate investments, such as market fluctuations, tenant turnover, property damage, or unexpected expenses. Building a contingency fund and having a risk management plan in place can help protect your investment.
Investing in Florida's real estate for cash flow and investment requires careful analysis, due diligence, and market research. By considering these key factors and working with professionals, you can make informed investment decisions that align with your financial goals and maximize the potential for cash flow and long-term returns.
Check also: Florida real estate
---
Developers in Florida's popular cities
Florida is home to several popular cities that offer a vibrant tech and software development community. Here are some of the major cities in Florida known for their thriving developer scenes.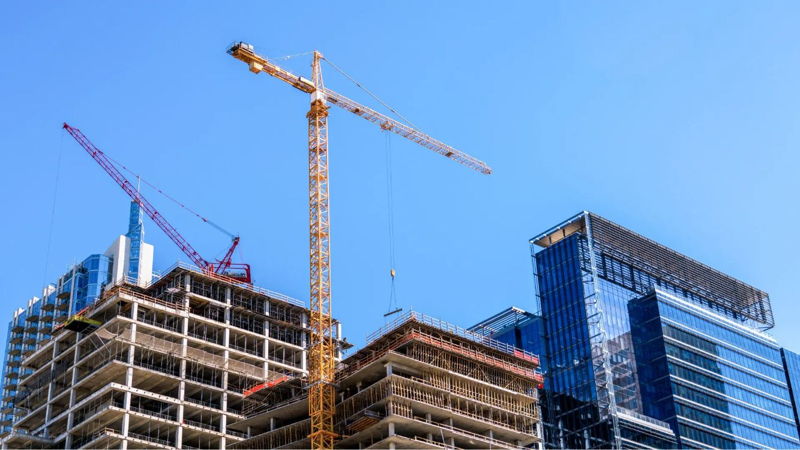 Miami
Miami is a major tech hub in Florida and has a growing community of developers. The city hosts various tech events and conferences, and it has a strong presence of startups and established companies in industries like fintech, e-commerce, and healthcare. Check top Miami communities for property investment.
Orlando
Known for its tourism industry, Orlando also has a burgeoning tech sector. The city has a focus on digital media, gaming, simulation, and entertainment technologies. It houses numerous software companies, video game studios, and research institutions.
Tampa
Tampa has a growing tech ecosystem and a supportive developer community. The city offers opportunities in areas such as cybersecurity, health IT, data analytics, and software development. Tampa also has several incubators and co-working spaces for startups.
Jacksonville
Jacksonville is the largest city in Florida by land area and has a developing tech scene. It has a diverse economy, including sectors like financial services, logistics, and healthcare. The city has various tech-focused organizations and meetups that provide networking and learning opportunities for developers.
Gainesville
Home to the University of Florida, Gainesville has a thriving tech community fueled by the university's research and development initiatives. The city has a strong emphasis on biotechnology, software development, and health IT.
St. Petersburg
St. Petersburg is known for its vibrant arts and cultural scene, and it also has a growing technology community. The city hosts tech events and conferences and has a focus on sectors like software development, digital marketing, and creative technologies.
Tallahassee
As the capital of Florida, Tallahassee has a significant technology sector driven by government agencies, research institutions, and universities. The city focuses on areas like cybersecurity, software development, and data analytics.
Fort Lauderdale
Located in South Florida, Fort Lauderdale has a growing tech scene with a particular emphasis on industries such as maritime technology, healthcare IT, and e-commerce. The city also hosts technology conferences and networking events.
West Palm Beach
West Palm Beach has a thriving technology community, with a concentration of software development, digital marketing, and creative agencies. The city offers opportunities in sectors like tourism, real estate, and hospitality.
Sarasota
Sarasota is known for its arts and culture scene, but it also has a burgeoning technology community. The city is home to software companies, digital media agencies, and startups in industries like edtech, marketing technology, and virtual reality.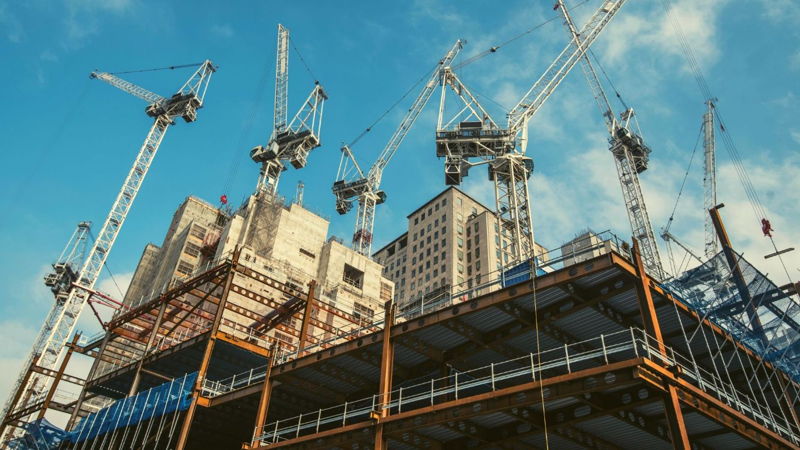 Boca Raton
Located in Palm Beach County, Boca Raton has a strong technology sector with a focus on industries such as healthcare, biotech, fintech, and software development. The city hosts tech events and offers opportunities for collaboration and innovation.
Fort Myers
Fort Myers has a growing tech scene, particularly in the areas of software development, web design, and digital marketing. The city also has a supportive entrepreneurial ecosystem and hosts tech-related events and workshops.
These are just a few examples of cities in Florida that have active developer communities. Each city offers its unique opportunities and advantages for developers, including job prospects, networking events, and access to resources.