Florida real estate
Florida real estate - an investors guide. Unveiling the Sun-Kissed Paradise. Exploring Florida Real Estate. Welcome to the Sunshine State, where dreamscapes blend seamlessly with reality, and the warmth of golden rays kisses the glistening shores. Florida, a mesmerizing tapestry of stunning landscapes, vibrant cities, and a thriving real estate market, beckons both residents and investors alike.
From the bustling streets of Miami to the serene retreats of Naples and the enchanting charm of St. Augustine, Florida offers a diverse array of opportunities and experiences for those seeking to call this remarkable state home. In this article, we will embark on a captivating journey, exploring the wonders of Florida real estate, diving deep into its various regions, and unraveling the secrets that make this destination a haven for dreamers and investors alike.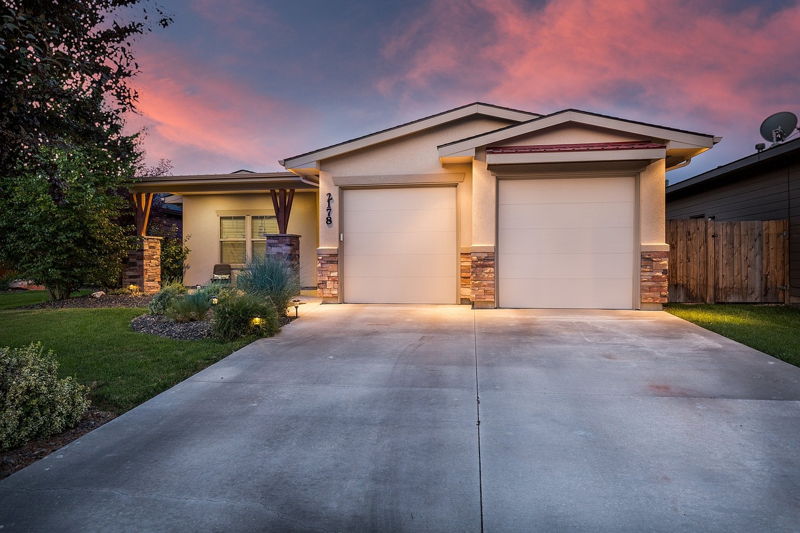 The Allure of Miami
Our journey commences in the vibrant city of Miami, a global icon that effortlessly blends tropical beauty with cosmopolitan flair. As the cultural and economic hub of Florida, Miami attracts discerning individuals from around the world, seeking an unparalleled lifestyle infused with luxury, art, and pulsating energy. The real estate market in Miami is a testament to this allure, with a myriad of options ranging from opulent beachfront condos in South Beach to sleek high-rise residences in the Downtown area. In recent years, neighborhoods like Brickell and Wynwood have gained immense popularity, offering a mix of contemporary living, trendy boutiques, and thriving culinary scenes. Miami's real estate landscape continues to evolve, catering to the ever-changing tastes and preferences of its diverse population.
The Tropical Gem - Fort Lauderdale
A short drive north of Miami, we arrive at Fort Lauderdale, known as the "Venice of America" for its intricate canal system and stunning waterfront properties. This coastal city entices with its pristine beaches, cultural attractions, and a robust real estate market that caters to a wide range of budgets. From luxury waterfront mansions in exclusive enclaves like Las Olas Isles to more affordable single-family homes in family-friendly neighborhoods, Fort Lauderdale presents an array of options for both residents and investors. With its strategic location and easy access to international airports, this tropical gem continues to grow as a desirable destination for those seeking a relaxed yet sophisticated lifestyle.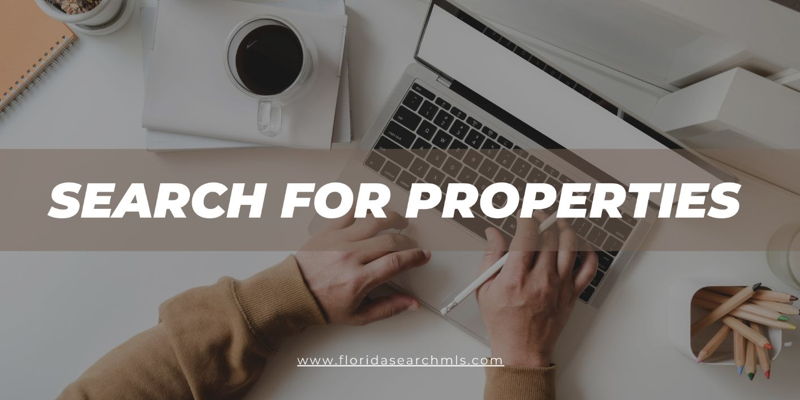 Orlando - The Kingdom of Dreams
Leave the sandy shores behind and venture into the heart of Florida, where magic comes alive in the city of Orlando. Renowned as the theme park capital of the world, Orlando captures the imaginations of millions of visitors each year. But beyond the enchanting world of fairy tales lies a real estate market brimming with opportunities. Orlando boasts a diverse range of neighborhoods, each with its distinct character and appeal. From the upscale communities surrounding Lake Nona to the family-oriented suburbs near Walt Disney World, Orlando caters to a variety of lifestyles. The city's thriving economy, coupled with its steady population growth, makes it an attractive destination for investors looking for long-term gains.
Paradise Found - Naples and Sarasota
As we journey westward, Florida's Gulf Coast unravels its pristine beauty in the form of Naples and Sarasota. Nestled along the turquoise waters of the Gulf of Mexico, these coastal havens offer a serene and luxurious lifestyle that captures the essence of true Floridian living. Naples, with its world-class golf courses, upscale shopping, and exquisite waterfront estates, has long been a favorite among discerning buyers seeking the epitome of opulence. Sarasota, on the other hand, lures with its vibrant arts scene, white sandy beaches, and a real estate market that caters to both the high-end and mid-range segments. Whether it's a Mediterranean-inspired villa in Naples or a contemporary condo overlooking Sarasota Bay, these coastal paradises present an irresistible blend of beauty and sophistication.
Check new constructions in Miami for sale
St. Augustine - Timeless Charm
Continuing our journey along Florida's picturesque coastline, we arrive at the historic gem of St. Augustine. Known as the oldest city in the United States, St. Augustine captivates with its rich history, cobblestone streets, and European flair. The real estate market in this charming city encompasses a range of options, from quaint Victorian homes near the downtown area to modern waterfront properties overlooking the Intracoastal Waterway. St. Augustine offers a unique blend of old-world charm and modern conveniences, making it an ideal destination for those seeking a tranquil retreat with a touch of nostalgia.
---
Florida, a land of eternal sunshine and boundless possibilities, beckons to the dreamers, the adventurers, and the investors. From the glitz and glamour of Miami to the tranquil shores of Naples, and from the magic of Orlando to the timeless charm of St. Augustine, this diverse state offers a cornucopia of real estate opportunities. Whether you seek a luxurious waterfront mansion, a contemporary high-rise apartment, or a quaint historic abode, Florida has it all. Its robust economy, favorable tax policies, and unparalleled quality of life continue to attract individuals and investors from around the globe. So, take a leap of faith, let the Sunshine State embrace you, and allow yourself to be captivated by the wonders of Florida real estate.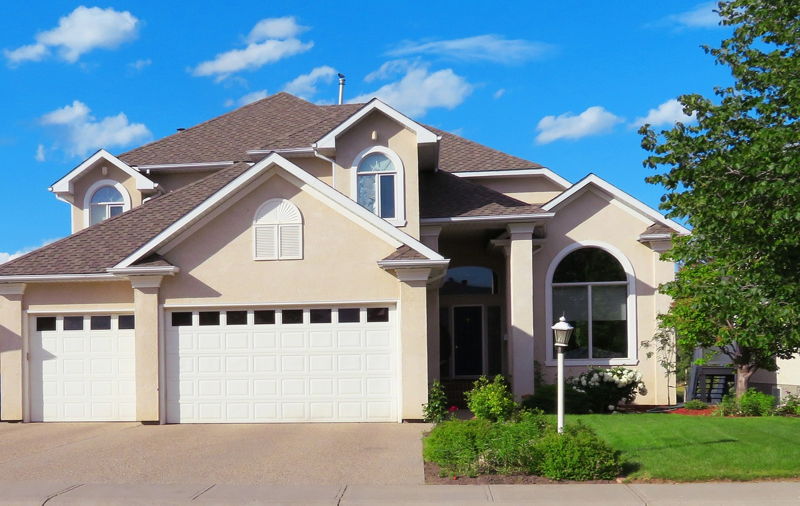 Tampa Bay - Where Culture Meets Coastline
Our exploration of Florida's real estate landscape leads us to the vibrant region of Tampa Bay, where a fusion of cultural riches and stunning waterfront vistas awaits. The city of Tampa, nestled on the shores of Hillsborough Bay, offers a diverse range of real estate options, from historic bungalows in charming neighborhoods like Hyde Park to modern condominiums in the downtown area. The city's booming economy, driven by industries such as healthcare, finance, and technology, has contributed to the growth and development of its real estate market. Across the bay, the city of St. Petersburg boasts a flourishing arts scene, beautiful beaches, and a thriving downtown district, attracting buyers seeking a mix of urban amenities and coastal charm. Waterfront properties, both in Tampa and St. Petersburg, provide breathtaking views of the bay and access to a wealth of recreational activities, making this region a sought-after destination for those seeking a dynamic coastal lifestyle.
The Hidden Gem - Jacksonville and the Northeast Coast
As we venture north along Florida's coastline, we uncover the hidden gem of Jacksonville and the surrounding region. Jacksonville, the largest city by area in the contiguous United States, offers a unique blend of southern charm, natural beauty, and a burgeoning real estate market. The city boasts a range of neighborhoods, from historic districts like Riverside and Avondale with their well-preserved architecture, to newer developments in areas like Southside and Mandarin. Jacksonville's affordability, strong job market, and diverse cultural scene make it an attractive destination for families, professionals, and retirees alike. Just a short drive from Jacksonville, the enchanting beach communities of Amelia Island and Ponte Vedra Beach provide an escape to pristine shorelines, world-class golf courses, and a tranquil coastal lifestyle that perfectly complements the city's offerings.
The Emerald Coast - Destin and Panama City Beach
Continuing westward, we arrive at the breathtaking Emerald Coast, home to the renowned beach destinations of Destin and Panama City Beach. With its emerald-green waters and sugar-white sands, this region captivates visitors and buyers alike with its natural beauty and laid-back atmosphere. Destin, known as the "World's Luckiest Fishing Village," offers a wide range of real estate options, from beachfront condos and luxury homes in gated communities to charming cottages near the harbor. Panama City Beach, with its vibrant beachfront scene and family-friendly attractions, presents a mix of high-rise condominiums and vacation rental properties. The Emerald Coast's appeal lies not only in its stunning beaches but also in the abundance of outdoor activities, including boating, fishing, and golf, making it a sought-after destination for vacation homebuyers and investors looking to capitalize on the region's thriving tourism industry.
The Nature's Paradise The Florida Keys
Our journey through Florida's real estate wonders would not be complete without a visit to the tropical paradise of the Florida Keys. Stretching from Key Largo to Key West, this archipelago offers a unique and idyllic lifestyle surrounded by azure waters and breathtaking sunsets. The real estate market in the Keys caters to those seeking waterfront properties, with options ranging from expansive oceanfront estates to cozy beach cottages. Key West, with its vibrant cultural scene, historic charm, and laid-back atmosphere, attracts buyers looking for a blend of island living and cosmopolitan amenities. The Florida Keys' natural beauty, world-class fishing, and a slower pace of life make it an irresistible destination for those seeking an escape from the ordinary.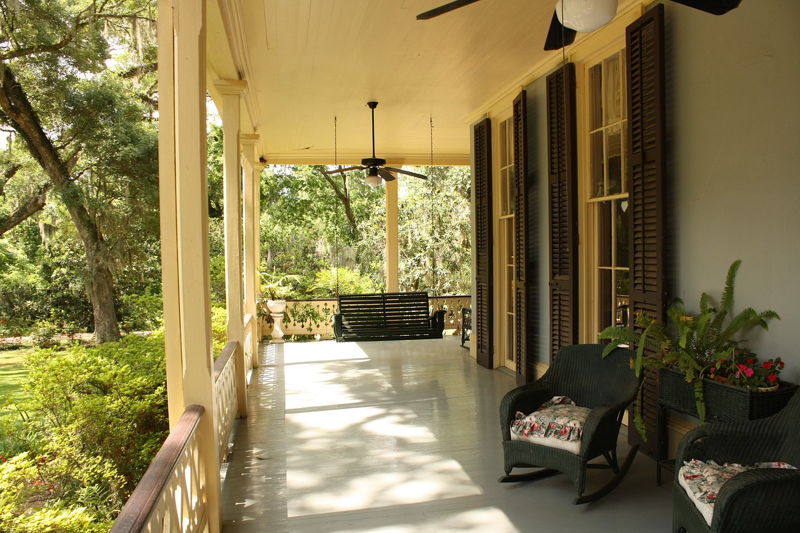 Investing in Florida Real Estate
While we have delved into the captivating regions of Florida and explored their unique real estate offerings, it's essential to consider the investment potential this state holds. Florida's population growth, favorable tax environment, and steady influx of tourists create a robust market for both residential and commercial real estate. The state's diverse economy, encompassing sectors such as tourism, healthcare, finance, and aerospace, provides stability and opportunities for investors across various industries. Additionally, Florida's status as a top retirement destination attracts a significant number of retirees, driving demand for age-restricted communities and active lifestyle properties. Whether you're a seasoned investor or a first-time buyer, Florida's real estate market offers a plethora of opportunities for growth and prosperity.
Florida, with its enchanting landscapes, vibrant Florida cities, and diverse real estate market, is a captivating destination that ignites dreams and inspires investment. From the sun-drenched streets of Miami to the tranquil shores of the Florida Keys, from the cultural riches of Tampa Bay to the hidden gems of Jacksonville and the Emerald Coast, this state entices with its natural beauty, thriving economy, and unparalleled quality of life. Whether you seek an urban oasis, a coastal retreat, or a serene suburban haven, Florida's real estate market presents a kaleidoscope of options to suit every lifestyle and budget. So, embrace the allure of the Sunshine State, immerse yourself in its vibrant communities, and embark on a journey that promises not only a place to call home but a life enriched by endless possibilities. Florida, the land of eternal sunshine, awaits you.
---
Florida real estate in small towns
While Florida is often associated with its bustling cities and renowned beach destinations, its small towns offer a different side of the Sunshine State's real estate market. From the historic charm of Mount Dora to the coastal tranquility of Cedar Key, these hidden gems provide a unique and intimate living experience. The real estate offerings in these small towns cater to different preferences and lifestyles, from historic homes and cottages to waterfront properties and serene retreats. For those seeking a slower pace of life, a strong sense of community, and an opportunity to embrace Florida's natural beauty, small-town Florida real estate presents a captivating and often overlooked opportunity. So, take a journey beyond the urban centers and coastal hubs, and uncover the hidden treasures of small-town Florida.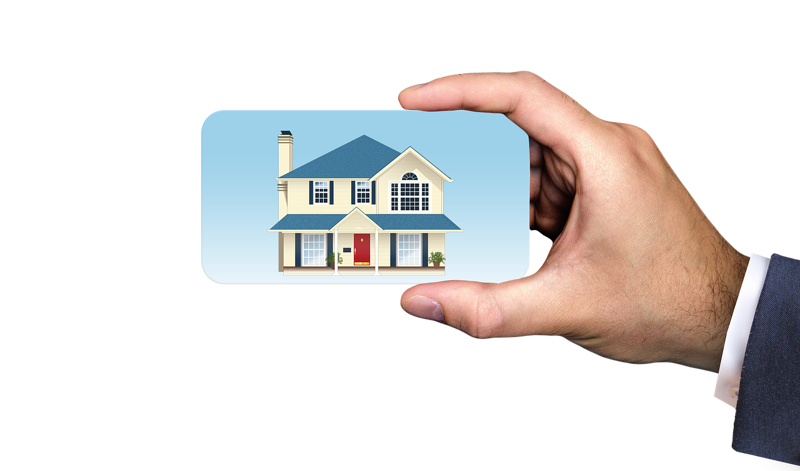 While Florida is renowned for its bustling cities and beachfront metropolises, it is also home to a plethora of small towns that embody charm, tranquility, and a sense of community. These hidden gems offer a different side of Florida's real estate landscape, showcasing unique characteristics and a slower pace of life that appeals to those seeking a more relaxed and intimate living experience. In this section, we will explore some of the small towns across the state and delve into their real estate offerings, uncovering the allure of small-town Florida.
Mount Dora - A Quaint Haven of Antiquity
Nestled amidst the rolling hills and freshwater lakes of Central Florida, Mount Dora exudes a timeless charm that captures the hearts of its residents and visitors. Known for its historic downtown district brimming with quaint shops, antique stores, and art galleries, Mount Dora offers a delightful blend of old-world ambiance and small-town allure. The real estate market in this idyllic town ranges from charming bungalows and cottages to elegant Victorian homes. Many properties boast picturesque views of Lake Dora, making it an ideal location for water enthusiasts and those seeking a serene lifestyle surrounded by natural beauty.
Apalachicola Historic Beauty on the Forgotten Coast
Nestled along Florida's Forgotten Coast, Apalachicola stands as a testament to Florida's rich history and natural splendor. This picturesque town, known for its well-preserved historic district, showcases beautiful examples of Southern architecture, including Victorian homes, cottages, and Greek Revival-style buildings. The real estate market in Apalachicola offers opportunities for those seeking a charming coastal retreat or a historical property with potential for restoration. With its close proximity to pristine beaches and the Apalachicola Bay, renowned for its seafood and oyster industry, Apalachicola presents an idyllic haven for those seeking a quiet and authentic coastal lifestyle.
Mount Plymouth-Sorrento A Tranquil Retreat in Central Florida
Nestled amidst the rolling hills and serene lakes of Central Florida, Mount Plymouth-Sorrento offers a peaceful escape from the hustle and bustle of urban life. This small town boasts a close-knit community, abundant natural beauty, and a range of real estate options that cater to different lifestyles. From spacious single-family homes with large yards to equestrian properties and homes nestled along the pristine Wekiva River, Mount Plymouth-Sorrento provides a serene setting for those seeking privacy and tranquility. The area's proximity to outdoor recreational opportunities, such as hiking, boating, and fishing, adds to its appeal for nature enthusiasts.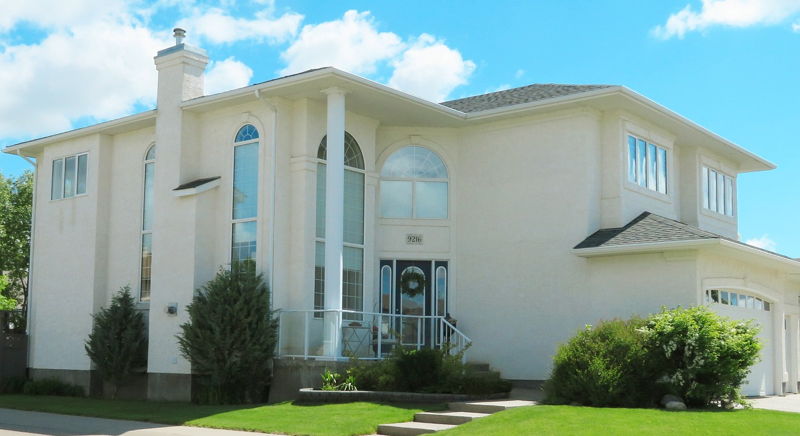 Cedar Key - A Coastal Oasis of Serenity
Tucked away on Florida's Gulf Coast, Cedar Key offers a glimpse into the state's untouched and unspoiled beauty. This small island town, accessible only by boat or bridge, presents a unique and serene coastal lifestyle. The real estate market in Cedar Key ranges from quaint cottages and waterfront homes to undeveloped land ready for custom construction. With its abundant wildlife, stunning sunsets, and a slower pace of life, Cedar Key is an ideal destination for those seeking a tranquil retreat away from the crowds. Artists, writers, and nature lovers find inspiration in the town's unspoiled natural surroundings and thriving arts community.
DeLand - A Blend of Culture and Community
Located in Central Florida, DeLand is a vibrant small town that combines historic charm with a thriving arts and cultural scene. The town's downtown district features a variety of shops, boutiques, and restaurants, as well as beautifully preserved historic homes and buildings. The real estate market in DeLand offers a mix of historic properties, Craftsman-style bungalows, and newer developments. The town's strong sense of community, abundance of parks and recreational areas, and proximity to Stetson University contribute to its appeal for families, retirees, and those seeking a close-knit community with access to cultural amenities.
---
Buying off plan properties in Florida
Investing in Off-Plan Properties in Florida. A Promising Venture. Florida's real estate market is not only known for its stunning beachfront properties and thriving urban developments but also for the opportunities it offers in the realm of off-plan properties. Buying off-plan refers to purchasing a property that is yet to be completed or constructed, often during the early stages of development. This article explores the concept of investing in off-plan properties in Florida, highlighting the advantages, considerations, and potential rewards of this promising venture.

The Advantages of Off-Plan Investments
Investing in off-plan properties offers several distinct advantages that attract savvy investors:
a. Early-Bird Pricing: One of the primary advantages of buying off-plan is the opportunity to secure the property at a lower price compared to the market value upon completion. Developers often offer discounted prices or incentives to early buyers as a means to attract capital for the project's development.
b. Potential for Capital Appreciation: Off-plan investments have the potential for significant capital appreciation over time. As the development progresses and the property market in the area grows, the value of the off-plan property can increase, resulting in substantial gains for the investor upon completion.
c. Customization and Personalization: Buying off-plan allows investors to have a say in the design, layout, and finishes of the property. This level of customization can add value and appeal to the final product, making it more attractive to potential tenants or buyers.
d. Favorable Payment Structures: Developers often offer flexible payment structures for off-plan purchases, including staged payments spread out over the construction period. This can be beneficial for investors, allowing them to manage their cash flow more effectively.
Considerations and Due Diligence
While investing in off-plan properties can be lucrative, it is crucial to conduct thorough due diligence and consider the following factors:
a. Developer's Track Record: Research the developer's reputation, track record, and past projects to assess their reliability, financial stability, and commitment to completing the development successfully. Look for established developers with a history of delivering quality projects on time.
b. Location and Market Analysis: Analyze the location and market dynamics of the area where the off-plan property is being developed. Consider factors such as infrastructure development, demand for housing, rental market potential, and projected future growth. Conducting a thorough market analysis will help ensure the property's long-term investment potential.
c. Legal and Financial Considerations: Engage a qualified real estate attorney familiar with local laws and regulations to review the off-plan purchase agreement and provide legal guidance throughout the process. Additionally, assess your own financial situation and consider factors such as mortgage financing, potential rental income, and ongoing costs (e.g., property taxes, maintenance fees) to ensure the investment aligns with your financial goals.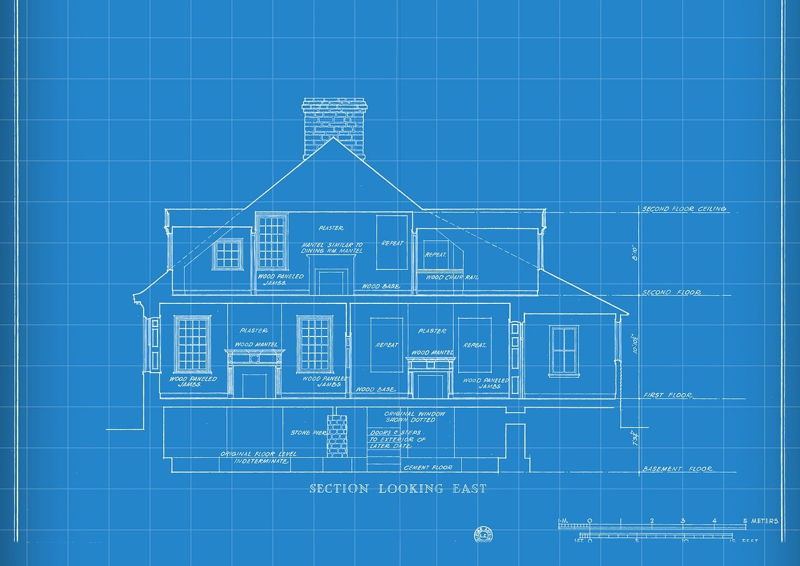 Mitigating Risks
While off-plan investments can be rewarding, it's important to be aware of potential risks and take steps to mitigate them:
a. Delays in Construction: Construction projects can face unexpected delays due to various factors such as weather conditions, permitting issues, or financing challenges. It's essential to understand the project timeline and consider potential delays when evaluating the investment's viability.
b. Market Fluctuations: Real estate markets can experience fluctuations over time. While thorough market analysis can help mitigate this risk, it's important to be prepared for potential changes in property values and rental demand during the construction period and beyond.
c. Developer Insolvency: Although rare, there is a risk of the developer facing financial difficulties or insolvency. Conducting thorough due diligence on the developer's financial standing and reputation can help mitigate this risk. Additionally, some investors may choose to purchase off-plan properties from developers who offer financial guarantees or obtain appropriate insurance to protect their investment.
Investing in off-plan properties in Florida presents an enticing opportunity for investors seeking potential capital appreciation, customization options, and favorable pricing. With careful consideration, thorough due diligence, and an understanding of the associated risks, investors can capitalize on the advantages offered by off-plan investments. Engaging with reputable developers, conducting market analysis, and seeking legal and financial advice are crucial steps to ensure a successful off-plan investment journey. As with any investment, it's important to align your investment goals, risk tolerance, and financial capacity when considering off-plan properties in Florida. By doing so, investors can position themselves to benefit from the Sunshine State's dynamic real estate market and potentially realize long-term returns on their investment.
---
Buying second hand homes in Florida
Unlocking the Treasure Trove. Buying Second-Hand Homes in Florida. When it comes to buying a home in Florida, the options extend beyond new constructions and off-plan developments. The Sunshine State is teeming with an abundant supply of second-hand homes that offer unique charm, established neighborhoods, and potential investment opportunities. In this article, we will explore the advantages, considerations, and tips for purchasing second-hand homes in Florida, helping you navigate the path to finding your dream property.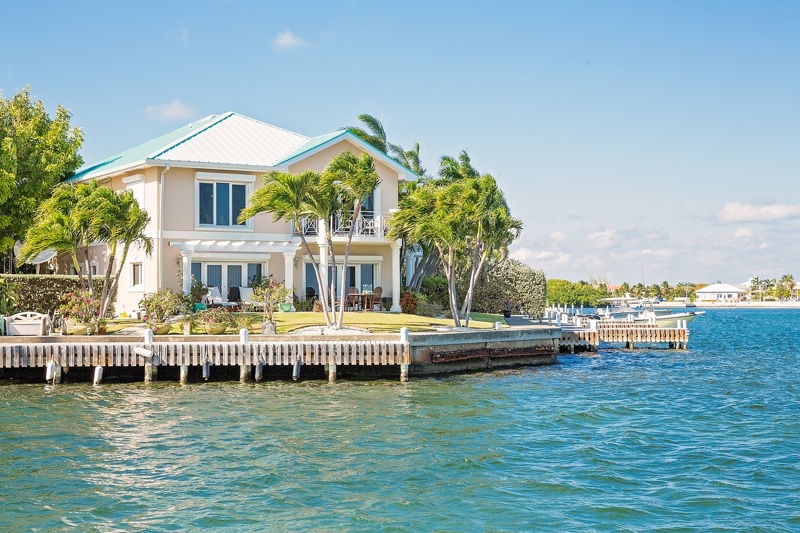 The Advantages of Second-Hand Homes
Choosing a second-hand home in Florida comes with several advantages:
a. Established Neighborhoods: Second-hand homes are often situated in well-established neighborhoods with mature landscaping, well-maintained infrastructure, and a sense of community. These areas may offer amenities such as parks, schools, and shopping centers that have been serving residents for years.
b. Unique Character and Charm: Many second-hand homes boast architectural styles, features, and design elements that lend a distinct character and charm. From historic Craftsman bungalows to mid-century modern gems, these homes often have a rich history and a unique personality that sets them apart from newer constructions.
c. Potential Value: Second-hand homes may offer potential value compared to new builds. Depending on the market conditions, buyers can sometimes find opportunities to purchase second-hand properties at more competitive prices, providing a chance for greater long-term appreciation.
d. Established Landscaping: Mature landscaping, including well-established trees, gardens, and hedges, can be a valuable asset. It not only adds beauty to the property but also provides shade and privacy, enhancing the overall appeal and livability of the home.
Considerations for Buying Second-Hand Homes
When buying a second-hand home in Florida, it's essential to consider the following factors:
a. Home Inspection: Conduct a thorough home inspection to identify any potential issues, such as structural concerns, plumbing or electrical problems, or issues related to the roof or HVAC system. Engaging a qualified home inspector will help ensure that you have a clear understanding of the property's condition before making a purchase.
b. Maintenance and Repairs: Consider the potential costs of maintenance and repairs that may be required for an older home. Factor in budgetary considerations for upgrades, renovations, and any necessary updates to align the property with your preferences and modern standards.
c. Location and Amenities: Evaluate the location of the second-hand home, considering proximity to schools, shopping centers, healthcare facilities, transportation, and other amenities that are important to you. Research the neighborhood to ensure it aligns with your lifestyle and preferences.
d. Property History: Obtain information about the property's history, including previous owners, renovations, and any relevant disclosures. This will provide insight into the property's maintenance and potential issues.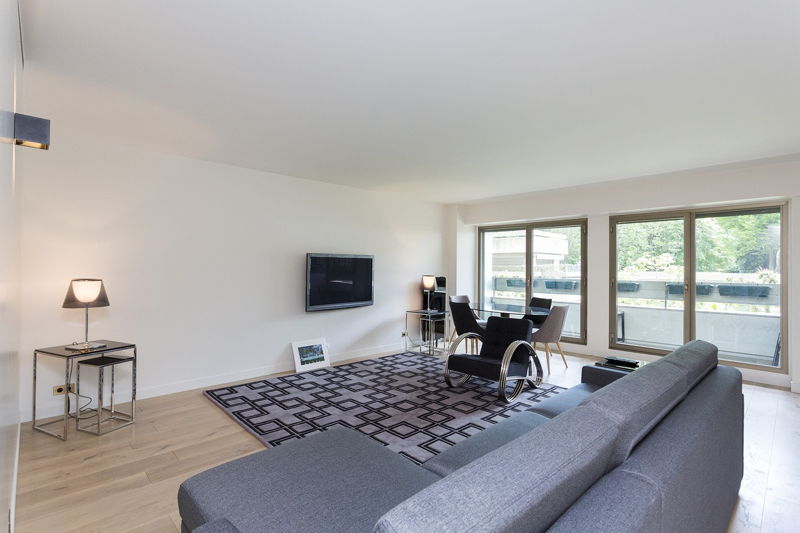 Tips for Buying Second-Hand Homes
Here are some useful tips to guide you through the process of buying a second-hand home in Florida:
a. Engage a Qualified Real Estate Agent: Work with a knowledgeable local real estate agent who specializes in the area you're interested in. They can provide valuable insights, guide you through the negotiation process, and help you find the right second-hand home that meets your criteria.
b. Research the Market: Conduct thorough research on the local market trends, recent sales, and property values in the neighborhood to ensure you make an informed offer that aligns with the property's market worth.
c. Obtain Financing Pre-Approval: Before beginning your home search, consider obtaining pre-approval for mortgage financing. This will give you a clear understanding of your budget and strengthen your position as a serious buyer.
d. Review the Purchase Agreement: Carefully review the purchase agreement, including any contingencies, warranties, and disclosure statements. Consider seeking legal advice to ensure your interests are protected.
e. Negotiate and Insure: Engage in negotiation to achieve the best possible purchase price. Additionally, secure homeowner's insurance to protect your investment and provide peace of mind.
Purchasing a second-hand home in Florida opens a world of possibilities, from exploring unique architectural styles to becoming part of established communities with a rich history. By considering the advantages, conducting thorough inspections, and engaging professionals for guidance, you can navigate the process with confidence. Embrace the character and charm of second-hand homes, as well as the potential value they offer. With careful consideration and attention to detail, you can find your perfect piece of Florida real estate, unlocking the treasure trove of opportunities that await.