Deerfield beach condo investment
Deerfield Beach condo investment - pros and cons about buying a condo in Deerfield Beach area. A simple guide for property buyers. Investing in real estate is a powerful wealth-building strategy that has stood the test of time. Among the countless options available, investing in a Deerfield Beach condo presents a unique opportunity that combines the allure of a beautiful coastal destination with the potential for remarkable financial returns.
With its picturesque beaches, thriving community, and promising real estate market, Deerfield Beach offers a compelling case for those seeking an inspiring investment journey. In this article, we will explore the reasons why investing in a Deerfield Beach condo can be a wise and rewarding decision.
Prime location
Deerfield Beach is a hidden gem nestled along the stunning coastline of South Florida. With its pristine beaches, warm weather year-round, and vibrant culture, it attracts tourists and residents alike. Its proximity to major cities like Miami and Fort Lauderdale makes it an ideal location for those seeking a balance between a serene coastal lifestyle and easy access to urban amenities. Investing in a condo in Deerfield Beach allows you to tap into the growing demand for beachfront properties in this highly sought-after location.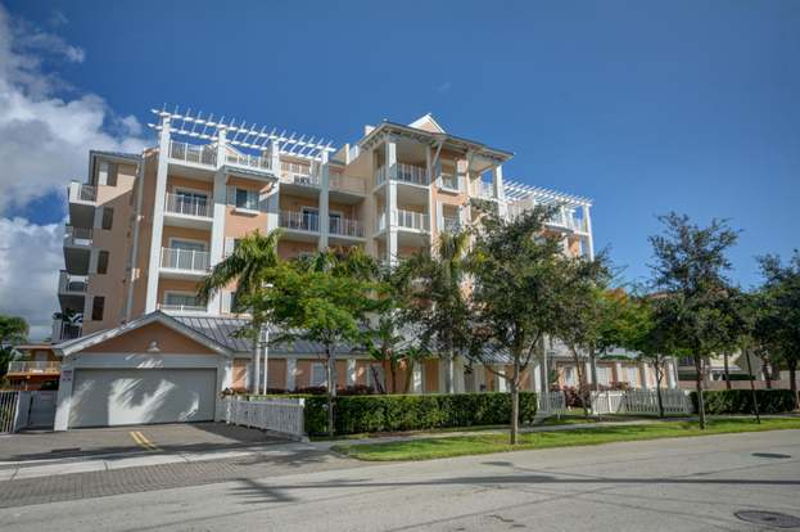 Strong rental market
Tourism plays a significant role in Deerfield Beach's economy, with millions of visitors flocking to the area each year. This continuous influx of tourists creates a thriving rental market, presenting an excellent opportunity for condo investors. Whether you choose to rent your property as a vacation home or on a long-term basis, the demand for quality accommodations in Deerfield Beach remains consistently high. This demand, coupled with attractive rental rates, can provide you with a steady stream of income and a return on your investment.
Appreciating property values
Investing in real estate is often a long-term game, and Deerfield Beach offers favorable conditions for property appreciation. The area's growing popularity, coupled with limited coastal real estate inventory, contributes to the potential for increased property values over time. By securing a condo in this thriving market, you position yourself to benefit from the appreciation of your investment, making it an attractive prospect for those seeking long-term wealth accumulation.
Lifestyle and amenities
Beyond its economic potential, investing in a Deerfield Beach condo allows you to embrace a fulfilling and vibrant lifestyle. The city boasts a range of amenities, including renowned restaurants, boutique shops, and recreational activities. From boating and fishing to strolling along the iconic Deerfield Beach Pier, there is no shortage of opportunities to enjoy the coastal lifestyle. Owning a condo in this inviting community allows you to immerse yourself in the beauty and energy of the area while reaping the financial rewards of your investment.
Diversification and passive income
Adding a Deerfield Beach condo to your investment portfolio offers diversification and the potential for passive income. Real estate investments are known for their ability to hedge against market volatility and provide a stable source of income. By acquiring a condo in this desirable location, you can leverage the steady cash flow generated by rental income, creating a reliable source of passive income to supplement your financial goals.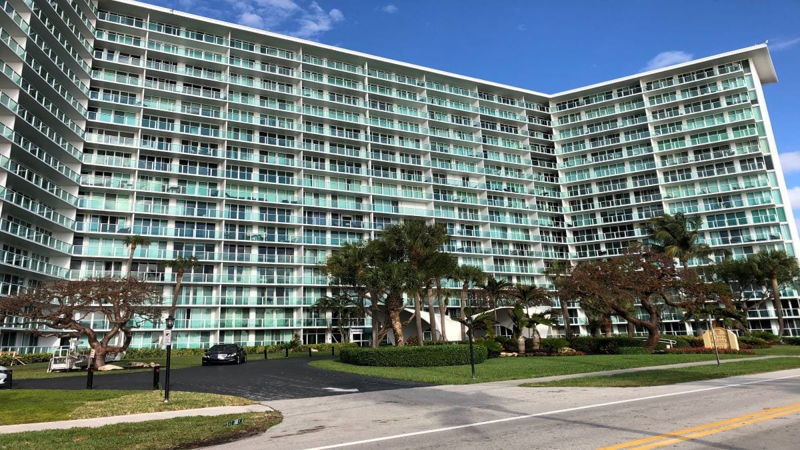 Investing in a Deerfield Beach condo is an inspiring opportunity that combines the allure of a coastal paradise with the potential for remarkable financial gains. The prime location, strong rental market, appreciating property values, attractive lifestyle, and the ability to diversify your investment portfolio make it an enticing prospect for those seeking wealth creation and long-term success. Embrace the possibilities that Deerfield Beach offers and embark on a rewarding investment journey that not only brings financial rewards but also enriches your life with the beauty of this coastal gem.
---
Top 10 best locations to buy a condo in Deerfield Beach area
When considering the best locations to buy a condo in the Deerfield Beach area, several factors come into play, including proximity to amenities, beach access, community atmosphere, and potential for property appreciation. Remember, when considering the best location for your condo investment, it is essential to conduct thorough research, consider your personal preferences and goals, and consult with a local real estate professional to make an informed decision that aligns with your investment objectives. Here are ten top locations that offer a combination of these factors.
Hillsboro Cove
Situated on the Intracoastal Waterway, Hillsboro Cove offers stunning waterfront views and easy access to boating and fishing. The community provides a serene and luxurious living experience, with proximity to local shops and restaurants.
The Cove
This charming neighborhood features a mix of waterfront properties and inland condos. It boasts a friendly community atmosphere, with close proximity to the beach, Deerfield Beach Pier, and popular dining destinations.
Century Village
A 55+ community, Century Village offers an active and vibrant lifestyle. Residents can enjoy numerous amenities, including pools, tennis courts, and a clubhouse. The community is conveniently located near shopping centers and medical facilities.
Ocean Plaza
Located in the heart of Deerfield Beach, Ocean Plaza is a popular destination for condo living. Its central location provides easy access to the beach, shopping, dining, and entertainment options.
Deerfield Beach Gardens
Offering a range of affordable condo options, Deerfield Beach Gardens is an attractive choice for first-time buyers and investors. The community provides a peaceful environment and is conveniently located near major highways for easy commuting.
Cove Harbor Estates
Nestled along the Intracoastal Waterway, Cove Harbor Estates offers luxury condos with beautiful water views. The neighborhood is known for its privacy, upscale amenities, and proximity to Deerfield Beach's top attractions.
Tiara East
This oceanfront condo building boasts breathtaking views of the Atlantic Ocean and offers a resort-style living experience. Tiara East features a pool, gym, and direct beach access, providing an exceptional coastal lifestyle.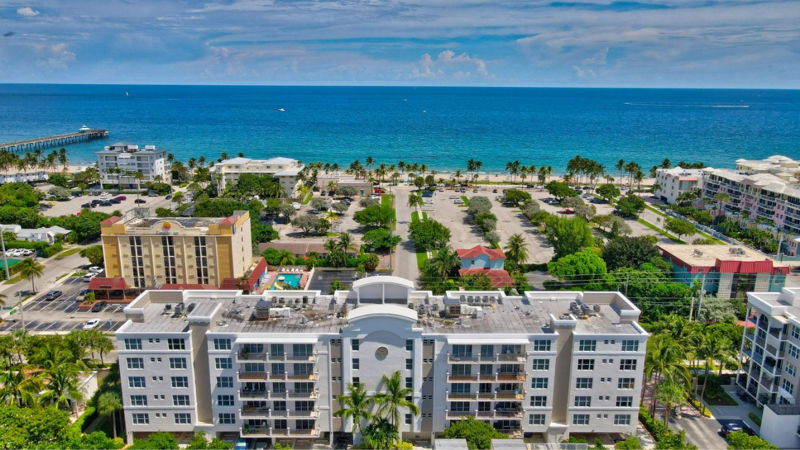 Deer Creek
Situated around the Deer Creek Golf Course, this community offers a mix of condos and single-family homes. Golf enthusiasts will appreciate the lush surroundings and access to the well-regarded golf course.
Island Point
Located on Deerfield Island Park, Island Point offers a secluded and tranquil setting. The community features waterfront condos with private boat docks, allowing residents to enjoy the waterways and nearby attractions.
Little Harbor on the Hillsboro
Positioned near the Hillsboro Inlet, Little Harbor on the Hillsboro offers waterfront condos with private docks. Boating enthusiasts will appreciate the convenient access to the ocean and the Intracoastal Waterway.
---
Deerfield Beach condo maintenance costs
When owning a condo in Deerfield Beach, it's important to consider the maintenance costs associated with your property. These costs can vary depending on the specific condo complex, its amenities, and the level of services provided. Here are some common maintenance costs to keep in mind:
Homeowners Association (HOA) Fees: Most condo communities in Deerfield Beach have an HOA that manages the maintenance and upkeep of common areas, amenities, and shared facilities. HOA fees typically cover expenses such as landscaping, pool maintenance, exterior building maintenance, insurance, security, and sometimes water and sewer services. The fees can vary widely based on the size and amenities of the complex but can range from a few hundred to several thousand dollars per month.

Property Insurance: As a condo owner, you will need to have insurance coverage for your individual unit. The cost of insurance can depend on various factors, including the size of the unit, its location, and the level of coverage desired. It's advisable to obtain quotes from different insurance providers to ensure you have adequate coverage at a competitive price.

Repairs and Maintenance: While the HOA typically covers common area maintenance, condo owners are responsible for maintaining their individual units. This includes routine repairs, such as plumbing or electrical issues, as well as ongoing maintenance like painting, flooring updates, air condition repairs and appliance replacements. The costs can vary depending on the age and condition of the unit, so it's wise to budget for these expenses.

Special Assessments: In certain situations, the HOA may impose special assessments on condo owners to cover unexpected or large-scale repairs or improvements to the complex. These assessments are additional one-time fees that are divided among all unit owners. It's important to be aware of the possibility of special assessments and consider them in your financial planning.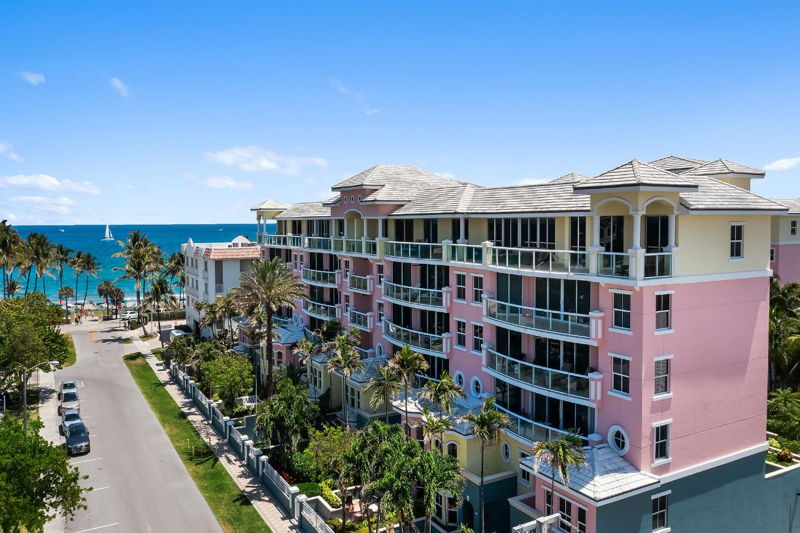 Utilities: While some condo communities include water and sewer services in the HOA fees, other utilities such as electricity, gas, and internet/cable are typically the responsibility of the individual condo owner. The cost of utilities will depend on your usage and the providers you choose.

Reserve Fund Contributions: HOAs often establish reserve funds to cover future capital expenses or major repairs. Condo owners may be required to contribute a certain amount to the reserve fund each month to ensure there are sufficient funds for future needs. This helps avoid the need for significant special assessments in the event of unexpected expenses.
Before buying it's important to review the condo association's financial documents, including budgets and reserve fund status, before purchasing a condo in Deerfield Beach. This will give you a clearer understanding of the expected maintenance costs associated with the specific complex. Additionally, consulting with a real estate professional or financial advisor can provide valuable insights into the potential costs involved in owning and maintaining a condo in the area.
---
Property taxes on condo in Deerfield Beach
Property taxes on a condo in Deerfield Beach, Florida, are determined by the Broward County Property Appraiser's Office. The exact amount of property taxes you will owe depends on several factors, including the assessed value of your condo, applicable tax rates, and any exemptions you may qualify for. Here's some information to help you understand property taxes in Deerfield Beach:
Assessment Process
The Broward County Property Appraiser's Office determines the assessed value of your condo by considering factors such as recent sales of similar properties, property characteristics, and market conditions. They conduct assessments annually or as required by law.
Tax Rates
Property tax rates in Deerfield Beach are set by various taxing authorities, including the county, school district, and municipality. These rates are expressed in terms of "millage rates," where one mill represents $1 for every $1,000 of assessed value. The millage rates are applied to the assessed value of your condo to calculate the property tax amount.
Exemptions
In Florida, there are several property tax exemptions available to eligible homeowners that can help reduce their tax burden. The most common exemption is the Homestead Exemption, which provides a reduction in the assessed value of a primary residence. Other exemptions may apply to certain groups, such as senior citizens or disabled veterans. To qualify for exemptions, you must meet specific criteria and file the necessary applications with the Broward County Property Appraiser's Office.
Tax Payment Schedule
Property taxes in Deerfield Beach are typically paid annually. The tax year runs from January 1st to December 31st, and taxes are due by March 31st of the following year. However, there may be provisions for installment payments or discounts for early payment. It's essential to check with the Broward County Tax Collector's Office for the most up-to-date information on payment schedules and available discounts.
To obtain precise information about the property tax assessment and rates for a specific condo in Deerfield Beach, you can visit the Broward County Property Appraiser's Office website or contact their office directly. They can provide you with detailed information regarding the assessed value, tax rates, exemptions, and any applicable discounts or payment options.
It's also advisable to consult with a local real estate professional or tax advisor who can offer guidance tailored to your specific situation and provide a more accurate estimate of your property tax obligations in Deerfield Beach.
---
Financing condo in Deerfield Beach
Financing a condo in Deerfield Beach is similar to financing other types of residential properties. Here are some key points to consider when seeking financing for a condo purchase:
Mortgage Pre-Approval: Before starting your condo search, it's beneficial to get pre-approved for a mortgage. This process involves providing your financial information to a lender, who will assess your creditworthiness and determine the loan amount you qualify for. Pre-approval helps you understand your budget and strengthens your position when making an offer.

Conventional Loans: Conventional loans are a common financing option for condos. These loans are offered by private lenders and are not insured or guaranteed by the government. Conventional loans typically require a down payment, with varying minimum requirements depending on factors such as the loan program and your credit profile.

FHA Loans: The Federal Housing Administration (FHA) offers loans specifically designed for condominium purchases. FHA loans often have more flexible qualification requirements, including lower down payment options and potentially more lenient credit score criteria. However, FHA loans require the condo complex to be FHA-approved, so it's crucial to verify the eligibility of the specific condo community you're interested in.

VA Loans: If you're a qualifying military service member, veteran, or eligible surviving spouse, you may be eligible for a loan from the Department of Veterans Affairs (VA). VA loans offer attractive terms, including no down payment requirements and potentially more relaxed credit standards. As with FHA loans, the condo complex must meet certain VA requirements for eligibility.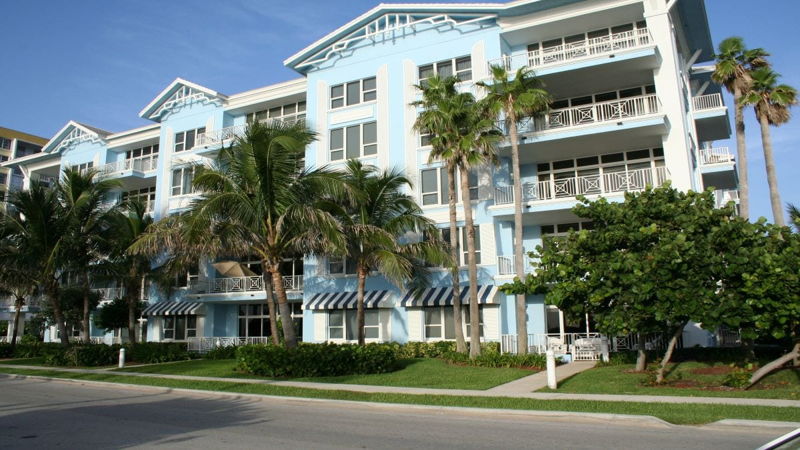 Research Condo Financing Guidelines: Lenders often have specific guidelines for financing condos. These guidelines may include requirements related to the condo complex's financial health, percentage of owner-occupied units, insurance coverage, and more. It's important to work with a lender experienced in condo financing to ensure your chosen property meets the necessary criteria.

Consider Association Fees: When budgeting for a condo purchase, take into account the monthly homeowners association (HOA) fees. These fees are typically required for condo owners and go towards maintaining common areas, amenities, and other shared expenses. Lenders may include HOA fees in their calculations when determining your debt-to-income ratio.

Work with a Real Estate Professional: Enlisting the services of a knowledgeable real estate agent who specializes in condo transactions can be invaluable. They can help you navigate the financing process, provide insights on condo complexes and their eligibility, and connect you with reputable lenders who have experience with condo financing.
Remember to shop around and compare Florida mortgage rates and terms from multiple lenders to secure the most favorable financing for your condo purchase. Each lender may have different requirements, rates, and fees, so it's essential to do your due diligence and select the option that best suits your needs and financial circumstances.