Edgewater for property investment in Miami
Miami Edgewater area - is it a good place to move and to consider a property investment. Today a short guide about property investment in Edgawater in Miami. Edgewater, situated along the picturesque Biscayne Bay in Miami, is a vibrant and rapidly developing neighborhood that offers a unique blend of urban living and waterfront charm. With its prime location, stunning views, and a host of attractions, Edgewater has become an enticing destination for both tourists and investors alike. In this article, we will explore why Edgewater is considered a good place to live in Miami and delve into the notable buildings that define the area's skyline, with a focus on real estate issues.
Edgewater an overview
Edgewater is located just north of Downtown Miami and adjacent to the vibrant neighborhoods of Wynwood and Midtown. It is known for its breathtaking waterfront views, upscale high-rises, and a bustling community atmosphere. The neighborhood offers a perfect balance between the tranquility of the bay and the vibrancy of urban living.
Search for new property listings in Edgewater in Miami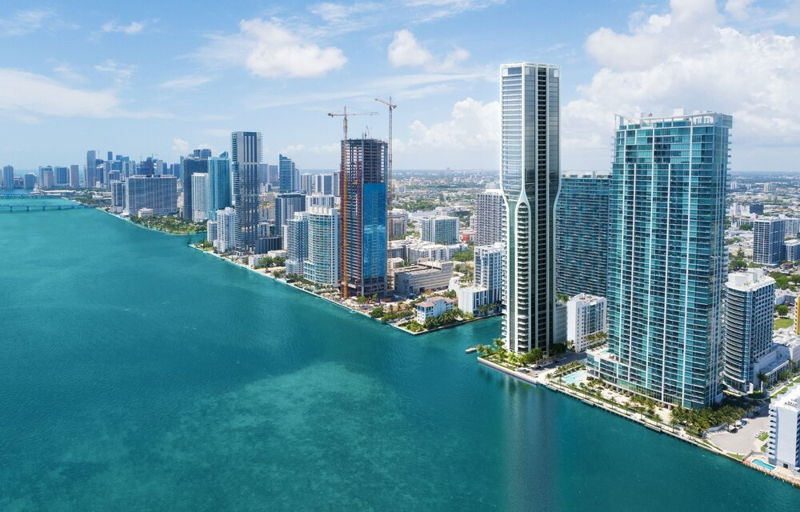 Living in Edgewater
Edgewater boasts a flourishing real estate market, attracting investors seeking prime opportunities. The neighborhood features a mix of luxury condominiums, high-rise apartments, and waterfront townhouses. The demand for waterfront properties in Edgewater has skyrocketed, with developers capitalizing on the area's stunning views and convenient location.
Amenities and Services
Edgewater offers an array of amenities and services, including trendy restaurants, boutique shops, and vibrant nightlife options. The neighborhood's proximity to Downtown Miami ensures easy access to cultural attractions, entertainment venues, and world-class dining.
Parks and Recreation
Edgewater is home to numerous parks and green spaces, providing residents with opportunities for outdoor activities. Margaret Pace Park, with its scenic jogging trails, sports courts, and waterfront promenades, is a popular spot for locals to relax and enjoy the beautiful Miami weather.
---
Notable Buildings in Edgewater
Paramount Miami Worldcenter
As one of the most significant developments in Miami, Paramount Miami Worldcenter is an iconic building in Edgewater. It offers luxurious residential units, unparalleled amenities, and stunning panoramic views of the city and bay. The building's sleek design and modern architecture make it a standout in the skyline.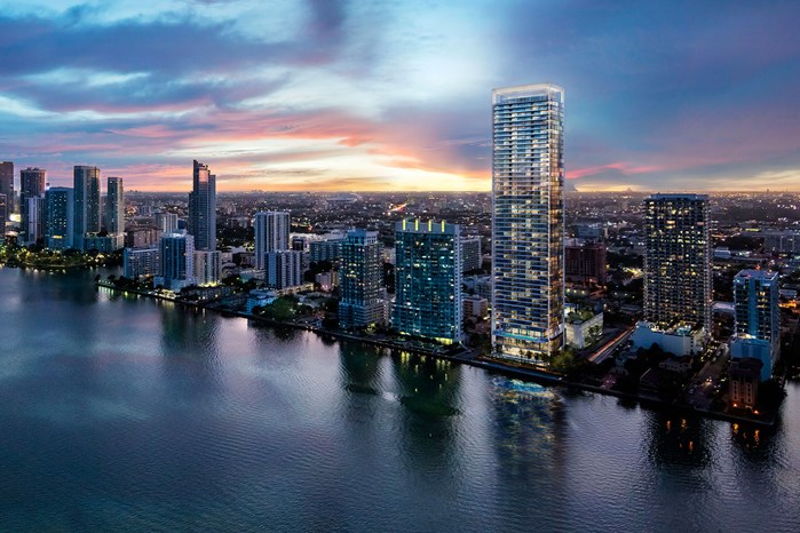 Missoni Baia
Missoni Baia, designed by the renowned Italian fashion brand Missoni, is a striking residential tower. Its distinctive zigzag façade, inspired by the fashion house's iconic patterns, adds a touch of artistic flair to the neighborhood. The building offers spacious units, five-star amenities, and a private beach club.
Elysee Miami
Elysee Miami is a boutique luxury condominium tower that caters to those seeking exclusivity and elegance. The building's sleek, curvilinear design stands out among the surrounding structures. With only 100 units, Elysee Miami provides a sense of privacy and sophistication.
Biscayne Beach
Situated directly on the bay, Biscayne Beach offers residents stunning waterfront views and an exceptional living experience. The building's unique amenities, such as an elevated beach club, an infinity-edge pool, and a private tennis court, contribute to its appeal among buyers.
---
Real estate issues in Edgewater
Edgewater has emerged as an appealing neighborhood for both tourists and investors, offering a unique blend of urban living and waterfront charm. With its stunning views, upscale amenities, and a flourishing real estate market, Edgewater presents an exciting opportunity for those looking to live or invest in Miami. However, prospective buyers and investors should be mindful of the evolving real estate landscape and potential challenges such as rising prices and ongoing development. As Edgewater continues to thrive, it will undoubtedly maintain its allure as a prime destination within the Miami real estate market.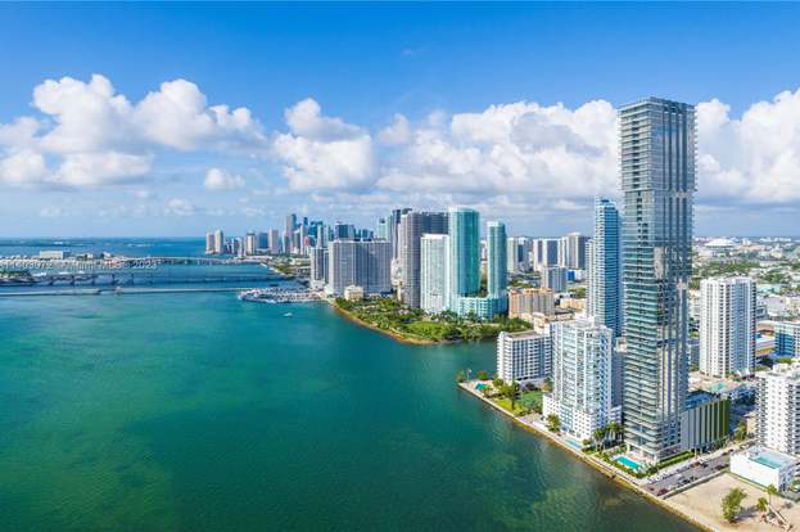 Pricing and Affordability
With the neighborhood's rise in popularity, real estate prices in Edgewater have experienced significant appreciation. This surge in prices may pose challenges for prospective buyers or renters looking for more affordable options.
Development and Infrastructure
As Edgewater continues to evolve, new developments are transforming the area's landscape. However, ongoing construction projects and infrastructure improvements can lead to temporary inconveniences for residents and potential investors.
Rising Demand
The increasing demand for real estate in Edgewater has created a competitive market, potentially resulting in limited availability and higher purchase or rental prices. Investors need to navigate this demand-driven landscape strategically.
---
Lifestyle and culture in Edgewater
Edgewater offers a vibrant lifestyle and a rich cultural scene that adds to its appeal as a desirable place to live. The neighborhood is known for its diverse community, welcoming residents from different backgrounds. This multicultural environment is reflected in the variety of restaurants, cafes, and shops that line the streets of Edgewater. From trendy eateries serving international cuisine to local art galleries showcasing contemporary works, there is something to cater to every taste and interest.
Proximity to key attractions
One of the major advantages of living in Edgewater is its close proximity to key attractions and entertainment venues. Just a short drive away is the Adrienne Arsht Center for the Performing Arts, which hosts a range of world-class concerts, ballets, and theatrical performances. The Perez Art Museum Miami (PAMM) and the Frost Museum of Science are also nearby, offering residents easy access to diverse cultural experiences.
Waterfront Recreation
Edgewater's location along the beautiful Biscayne Bay provides residents with ample opportunities for waterfront recreation. Boating enthusiasts can take advantage of the numerous marinas and yacht clubs in the area, allowing them to explore the bay and enjoy the open waters. Additionally, Edgewater is conveniently located near the Venetian Causeway, providing easy access to Miami Beach and its stunning sandy beaches.
Transportation and Connectivity
Edgewater benefits from its excellent transportation infrastructure, allowing residents to easily navigate both within the neighborhood and throughout Miami. The neighborhood is well-served by major roadways, including Biscayne Boulevard and the MacArthur Causeway, providing convenient access to Downtown Miami, Miami Beach, and other parts of the city. Public transportation options, such as the Metromover and Metrobus, also make commuting hassle-free.
Education and Schools
For families considering living in Edgewater, the neighborhood offers access to quality educational institutions. Several renowned schools and educational centers are located within a short distance, including charter schools, private schools, and early learning centers. This ensures that residents have a wide range of options when it comes to their children's education.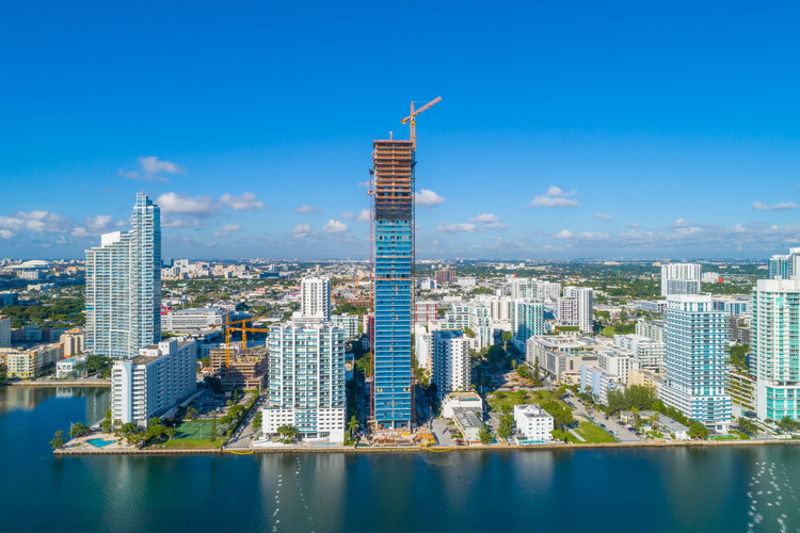 Community Engagement and Events
Edgewater prides itself on its strong sense of community engagement and a calendar filled with exciting events. The neighborhood hosts various cultural festivals, art walks, and community gatherings throughout the year, fostering a vibrant and connected community spirit.
Future Development and Investment Potential
The future of Edgewater looks promising, with ongoing development projects and investment opportunities. The neighborhood is continuously evolving, attracting new businesses, luxury retailers, and upscale dining establishments. These developments not only enhance the livability of Edgewater but also contribute to the potential growth of property values and investment returns.
Check also latest stories from Florida south east property market
Edgewater in Miami offers an enticing lifestyle for residents, making it a highly sought-after neighborhood for both tourists and investors. With its waterfront charm, proximity to key attractions, diverse cultural scene, and excellent connectivity, Edgewater provides a unique blend of urban living and natural beauty.
As the neighborhood continues to develop and flourish, it presents a promising real estate landscape, although prospective buyers and investors should remain aware of potential challenges such as pricing and ongoing development. Overall, Edgewater stands as an appealing choice for those looking for a dynamic and vibrant place to live or invest in Miami.