Marion Oaks Florida property guide
Properties in Marion Oaks in Florida. All you need to know about this location and propoerties for sale and rent in the area. The Ultimate Marion Oaks, Florida Property Guide. Your Gateway to the Sunshine State. Marion Oaks, Florida, a charming community nestled in the heart of Marion County, offers a serene and affordable living experience for residents and visitors alike.
With its convenient location, natural beauty, and an array of amenities, Marion Oaks has become an increasingly popular destination and great Florida city for those seeking a slice of paradise in the Sunshine State. If you're considering buying property in Marion Oaks, this comprehensive guide will provide you with all the essential information you need to make an informed decision.
Location and Accessibility
Situated just south of Ocala, Marion Oaks boasts a prime location that offers a perfect balance between tranquility and accessibility. The community is easily accessible via major highways such as Interstate 75, providing seamless connections to nearby cities and attractions. With its proximity to Ocala, residents can enjoy a wide range of amenities, including shopping centers, restaurants, entertainment venues, and excellent healthcare facilities.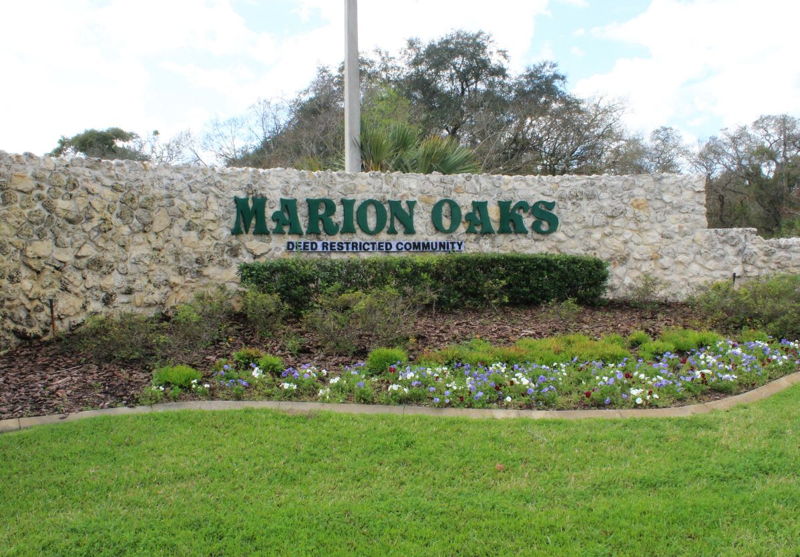 Real Estate Market
Marion Oaks features a diverse real estate market, offering a variety of housing options to suit different preferences and budgets. The community primarily consists of single-family homes, ranging from cozy starter houses to spacious estates. The affordability of properties in Marion Oaks makes it an attractive destination for first-time homebuyers, retirees, and investors looking for rental opportunities.
Natural Beauty and Outdoor Recreation
One of the highlights of Marion Oaks is its abundant natural beauty and numerous outdoor recreational opportunities. The area is surrounded by picturesque landscapes, including scenic forests, rolling hills, and crystal-clear lakes. Outdoor enthusiasts can indulge in activities like hiking, biking, boating, fishing, and golfing at the nearby championship golf courses. The Ocala National Forest, located just a short drive away, offers additional options for camping, horseback riding, and exploring nature trails.
Amenities and Services
Marion Oaks provides an array of amenities and services to cater to the needs of its residents. The community features its own shopping center, which includes a supermarket, restaurants, and various retail stores. Additionally, residents have access to medical facilities, schools, libraries, and recreational centers within close proximity. For those seeking a vibrant social scene, Marion Oaks hosts community events, clubs, and organizations that foster a sense of belonging and camaraderie among its residents.
Education and Schools
Families with children will appreciate the availability of quality educational institutions in Marion Oaks. The community is served by Marion County Public Schools, which include several highly regarded elementary, middle, and high schools. These schools prioritize academic excellence and provide a supportive learning environment to help students thrive.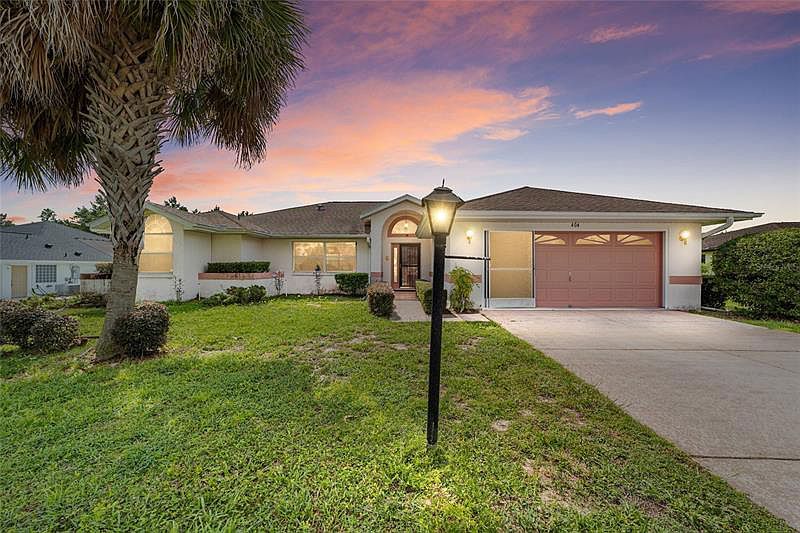 Future Development
Marion Oaks is experiencing steady growth and development, with ongoing projects aimed at enhancing the community further. The expansion of infrastructure, commercial centers, and recreational facilities promises an even more vibrant and prosperous future for Marion Oaks. As the area continues to evolve, property values are likely to appreciate, making it an attractive investment opportunity.
Affordable place to live in Florida
Marion Oaks, Florida, offers an idyllic blend of natural beauty, affordability, and a welcoming community, making it an excellent place to call home or invest in real estate. Whether you're drawn to the tranquility of its surroundings, the abundance of outdoor activities, or the convenience of its location, Marion Oaks has something to offer everyone. With its growing popularity, now is the perfect time to explore the opportunities available in this charming community and embark on your journey to owning a piece of paradise in Marion Oaks, Florida.
---
Rental potentian at Marion Oaks
A Lucrative Investment Opportunity. Marion Oaks, Florida, not only offers an appealing residential community but also presents a promising rental market for real estate investors. With its desirable location, affordable housing options, and a growing population, Marion Oaks provides an excellent opportunity to generate rental income and maximize your investment. Here are some key factors that contribute to the rental potential in Marion Oaks:
Strong Demand for Rentals: Marion Oaks is a thriving community with a consistent influx of new residents, including young professionals, retirees, and families. This steady population growth creates a robust demand for rental properties. As more people seek housing options in the area, rental vacancies remain low, ensuring a stable rental market.

Affordable Housing Options: One of the advantages of investing in Marion Oaks is the affordability of housing compared to neighboring areas. The community offers a range of rental properties, including single-family homes and townhouses, at more affordable price points. This affordability makes Marion Oaks an attractive choice for renters, especially those looking for a cost-effective alternative to larger cities.

Proximity to Employment Centers: Marion Oaks benefits from its proximity to major employment centers, including Ocala, which is just a short drive away. Many individuals who work in Ocala or nearby areas may choose to live in Marion Oaks due to its affordability and peaceful ambiance. This demand from local employees seeking rental properties provides a consistent pool of potential tenants.

Vacation Rental Potential: Marion Oaks' location in the heart of Florida makes it an attractive destination for tourists and vacationers. With its proximity to popular attractions such as Silver Springs State Park and the Ocala National Forest, investors can tap into the vacation rental market. Properties that offer short-term rental options can generate additional income during peak tourist seasons, providing a lucrative opportunity for investors.

Student Rental Market: Marion Oaks is also home to several educational institutions, including the College of Central Florida. This presents an opportunity for investors interested in catering to the student rental market. Providing affordable and convenient housing options for college students can lead to consistent rental income, particularly in proximity to campuses and educational facilities.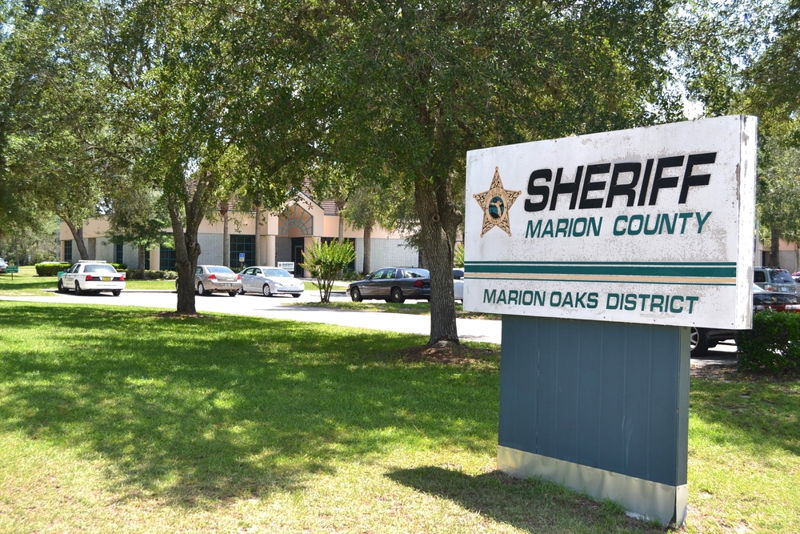 Property Appreciation Potential: Marion Oaks is experiencing ongoing development and growth, which can contribute to property appreciation over time. As the community expands, property values are likely to increase, providing investors with potential long-term gains. By investing in rental properties now, investors can benefit from both rental income and capital appreciation in the future.
Great place to buy
Marion Oaks, Florida, offers a favorable environment for real estate investors looking to capitalize on the rental market. With a strong demand for rentals, affordable housing options, proximity to employment centers and educational institutions, and potential for vacation rentals, Marion Oaks presents a lucrative opportunity to generate rental income. Additionally, the anticipated property appreciation adds to the long-term investment potential. By carefully researching the market, understanding local rental regulations, and working with experienced property managers, investors can maximize their returns and find success in the thriving rental market of Marion Oaks.
---
Real estate agencies in the area of Marion Oaks
When it comes to real estate agencies in the Marion Oaks, Florida area, there are several reputable firms that can assist you with buying, selling, or renting properties. Here are a few well-known real estate agencies in and around Marion Oaks:
Keller Williams Realty: Keller Williams is a renowned real estate franchise with multiple offices in the Marion County area. Their experienced agents provide a range of services, including residential sales, property management, and commercial real estate.
RE/MAX
RE/MAX is a global real estate company with a strong presence in Marion Oaks. Their agents have in-depth knowledge of the local market and can help you navigate the buying or selling process with expertise and professionalism.
Coldwell Banker
Coldwell Banker has a trusted reputation in the real estate industry and operates several offices in the Marion Oaks area. Their agents are equipped with the latest market insights and technology to assist clients in finding their ideal property or maximizing their property's selling potential.
Century 21
Century 21 is a well-established real estate brand that serves Marion Oaks and the surrounding communities. Their agents are known for their personalized approach, market expertise, and commitment to customer satisfaction.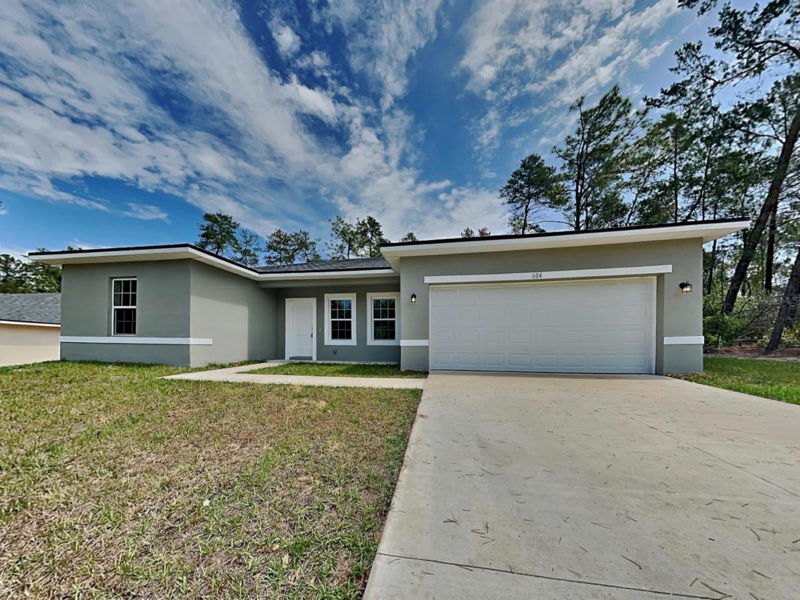 ERA Grizzard Real Estate
ERA Grizzard Real Estate is a prominent real estate agency that operates in the Marion Oaks area. With a focus on exceptional customer service and a comprehensive range of real estate services, their agents can guide you through the buying or selling process with ease.
Watson Realty Corp
Watson Realty Corp is a Florida-based real estate company with offices in Marion Oaks. Their knowledgeable agents are well-versed in the local market trends and can provide valuable insights to assist you in making informed decisions.
It's important to note that this is not an exhaustive list, and there may be other local or independent real estate agencies operating in the Marion Oaks area. When choosing a real estate agency, consider factors such as their experience, track record, client reviews, and the specific services they offer. It's also advisable to reach out to multiple agencies, interview their agents, and select the one that best aligns with your needs and goals.
---
The best places to buy property in Marion Oaks
When considering the best places to buy property in Marion Oaks, Florida, there are a few areas within the community that offer distinct advantages and appeal to different preferences. Here are some notable locations to consider:
Marion Oaks Unit 1
As the original section of Marion Oaks, Unit 1 offers a range of affordable housing options. The area features well-established neighborhoods with mature trees and a variety of property types, including single-family homes and townhouses. Marion Oaks Unit 1 provides a convenient location close to amenities and major roads, making it an attractive choice for many buyers.
Marion Oaks South
Located in the southern portion of Marion Oaks, this area has experienced significant development in recent years. Marion Oaks South features newer homes, often with modern designs and upgraded features. The neighborhood is known for its quiet atmosphere, well-maintained streets, and a sense of community. It offers a range of housing options, from smaller single-family homes to spacious residences.
Marion Oaks North
Positioned in the northern section of Marion Oaks, this area boasts a mix of residential properties and larger lots. Marion Oaks North appeals to those seeking more space and a suburban feel. The neighborhood offers a serene environment with easy access to nature trails and parks, making it ideal for outdoor enthusiasts and families.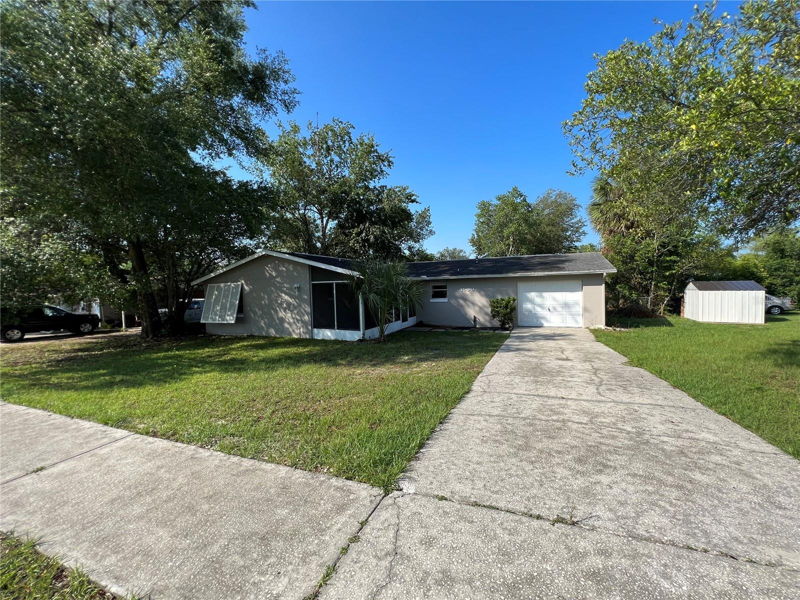 Golf Course Communities
Marion Oaks is home to several golf course communities that provide an enhanced living experience for golf enthusiasts. These communities offer properties with stunning views of the golf course and access to various amenities, such as clubhouses, pools, and fitness centers. Living in a golf course community can provide a resort-like atmosphere and a sense of exclusivity.
Lakefront Properties
Marion Oaks is surrounded by beautiful lakes, offering opportunities for waterfront living. Lakefront properties provide breathtaking views and direct access to boating, fishing, and other water activities. If you're seeking a serene and picturesque setting, consider exploring properties along the shores of Marion Oaks' lakes.
Check also: stories about properties in Florida
When determining the best place to buy property in Marion Oaks, it's important to consider factors such as proximity to amenities, personal preferences for neighborhood ambiance, desired property features, and budget. Working with a knowledgeable local real estate agent can be highly beneficial as they can provide insight into specific neighborhoods, property values, and market trends to help you make an informed decision that aligns with your needs and goals.