How many realtors works in Florida state
Florida is a state located in the southeastern region of the United States. Known for its sunny weather, beautiful sandy beaches, and vibrant culture with influences from all over the world. It is no surprise that Florida's real estate industry is one of the most active in the entire United States of America. In this article, we will explore the career of a real estate agent in Florida and give an overview of how many realtors work in the state. If you are looking for this kind of informations you are in right place.
Real estate is a field that involves buying, selling, and renting properties, such as homes, condos, commercial buildings, and land. Real estate agents are professionals who help clients with these transactions. They are licensed by the state and must pass an exam to demonstrate their knowledge of real estate laws, ethics, and practices.
More then 190.000 realtors works in Florida
Florida state is home to over 190,000 licensed real estate professionals, according to the Florida Department of Business and Professional Regulation (DBPR). This includes real estate sales associates, brokers, and appraisers. The majority of these professionals work in the residential sector, helping clients buy and sell homes.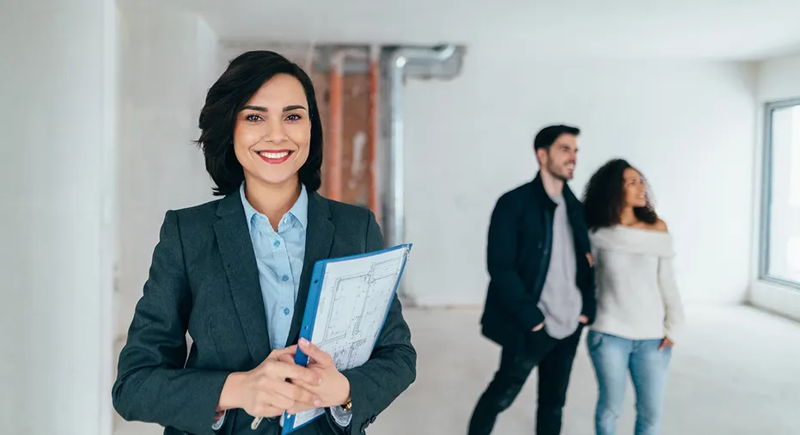 Real estate agents in Florida can specialize in various areas, such as luxury properties, vacation homes, or commercial properties. They can work independently, for a brokerage firm, or as part of a team. They must be knowledgeable about the local market, property values, and financing options to help their clients make informed decisions.
To become a licensed real estate agent in Florida, individuals must be at least 18 years old, have a high school diploma or equivalent, and complete a 63-hour pre-licensing course. They must also pass a state exam and submit an application to the DBPR. Additionally, they must complete continuing education courses to maintain their license.
Read more of our real estate related stories
Commisions and fees
Real estate agents in Florida typically earn a commission on each transaction they facilitate. The commission is a percentage of the property's sale price and is split between the listing agent and the buyer's agent. According to the National Association of Realtors, the median annual income for real estate agents in the United States was $49,700 in 2020.
In conclusion, the real estate industry is a thriving sector in Florida, with over 190,000 licensed professionals. Real estate agents play a vital role in helping clients buy, sell, and rent properties. They must be knowledgeable about the local market, have excellent communication skills, and be committed to providing exceptional service to their clients. If you are interested in pursuing a career in real estate in Florida, there are many opportunities to explore.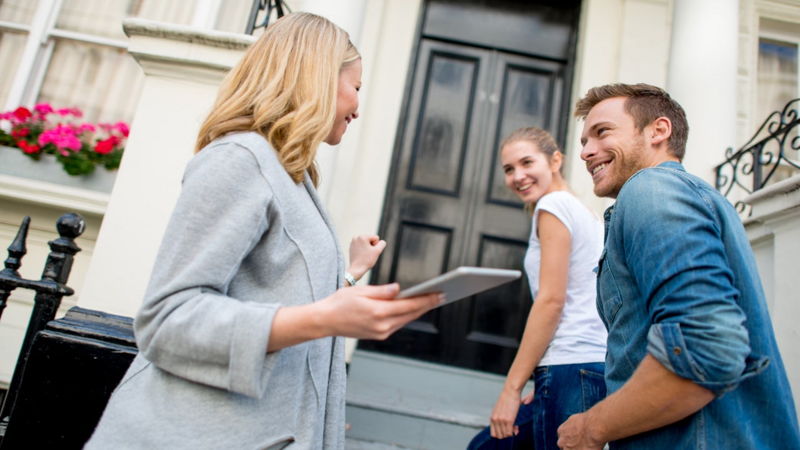 How to became a realtor in Florida
Becoming a realtor in the state of Florida requires meeting certain requirements and following a specific process. Here are the steps you need to take to become a licensed real estate agent in Florida:
Meet the eligibility requirements: You must be at least 18 years old and have a high school diploma or equivalent.

Complete a pre-licensing course: You must complete a 63-hour pre-licensing course from a state-approved education provider. You can take the course in-person or online.

Pass the state exam: After completing the pre-licensing course, you must pass the state exam with a score of 75% or higher. The exam consists of 100 multiple-choice questions and covers topics such as real estate principles and practices, real estate law, and math.

Complete a background check: You must submit a fingerprint for a criminal background check to the Florida Department of Law Enforcement.

Apply for a license: You must submit an application for a real estate license to the Florida Department of Business and Professional Regulation (DBPR). The application fee is $105, and you must also provide proof of completing the pre-licensing course and passing the state exam.

Find a sponsoring broker: To activate your license, you must work under a sponsoring broker who holds an active Florida real estate broker's license. You can search for a sponsoring broker through the DBPR website or through real estate brokerage firms.

Complete post-licensing education: After receiving your license, you must complete a 45-hour post-licensing course within your first year of licensure. The course covers topics such as business planning, sales and marketing, and property management.

Maintain your license: To maintain your license, you must complete 14 hours of continuing education every two years, including 3 hours of Florida Core Law.
In summary, becoming a licensed real estate agent in Florida requires completing a pre-licensing course, passing a state exam, submitting a background check, and applying for a license through the DBPR. You must also find a sponsoring broker, complete post-licensing education, and maintain your license through continuing education requirements. After that you can find a reliable real estate agency in Florida and start to work in real estate industry in Florida state.
---
Real estate agents in Miami
Keep in mind that individual agents may have different specialties, expertise, and experiences. Here are some key aspects to consider:
Location Expertise: A successful real estate agent in Miami should have in-depth knowledge of the local market trends, neighborhoods, and amenities. They should be familiar with the different areas of Miami, such as South Beach, Brickell, Coral Gables, and Coconut Grove, and understand the unique characteristics and selling points of each.

Market Knowledge: A skilled agent will stay updated on current market conditions, including pricing trends, inventory levels, and upcoming developments. They should be able to provide clients with accurate and timely information to help them make informed decisions.

Professionalism and Communication: Effective communication skills are crucial for a real estate agent. They should be able to actively listen to clients' needs, answer questions, and provide clear explanations throughout the buying or selling process. Prompt and professional communication via phone, email, or in-person meetings is essential for maintaining strong client relationships.

Networking and Connections: Successful agents often have a wide network of contacts, including other real estate professionals, contractors, lenders, and attorneys. These connections can help facilitate smooth transactions and provide valuable resources for clients.

Marketing and Advertising: A real estate agent should possess strong marketing skills to promote properties effectively. This may involve using online platforms, social media, print media, and hosting open houses to attract potential buyers or tenants.

Negotiation Skills: Negotiation is a critical aspect of real estate transactions. An agent with strong negotiation skills can help clients achieve the best possible outcomes, whether it's securing a favorable purchase price or obtaining top dollar for a property sale.

Client Focus: A successful agent understands that client satisfaction is paramount. They should prioritize the needs and goals of their clients, provide personalized attention, and offer guidance throughout the entire process, from property search to closing.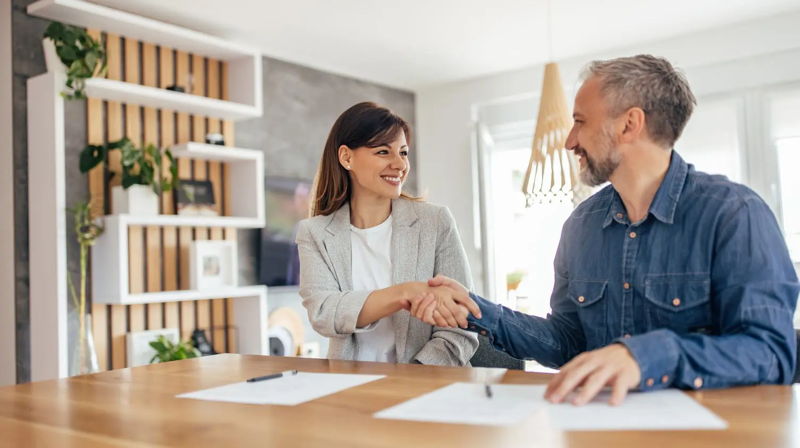 Technology Adoption: In today's digital age, proficiency in technology and online tools is essential for a real estate agent. This includes utilizing customer relationship management (CRM) systems, online listing platforms, virtual tours, and other digital marketing strategies to enhance their services.

Continuing Education: The real estate industry is constantly evolving, so a good agent will stay updated with industry changes and regulations. They may pursue professional development opportunities, attend seminars or conferences, and obtain relevant certifications to stay ahead in the market.

Ethical Standards: A reputable agent will adhere to ethical standards and guidelines set by their local real estate association. They should prioritize transparency, honesty, and integrity in their dealings with clients and other industry professionals.
Remember that this is a general profile, and individual agents may possess different strengths and areas of expertise based on their experience and background. It's always advisable to research and interview potential agents to ensure they align with your specific needs and goals.