Icon Brickell Miami condos for sale
Icon Brickell Miami condos for sale - a simple guide for property buyers in this building in Miami. Check all the relevant informations before property search in the area. Icon Brickell Miami stands tall and proud in the vibrant heart of the prestigious Brickell neighborhood, defining the skyline and capturing the essence of Miami's cosmopolitan lifestyle. This architectural masterpiece, designed by renowned architect Philippe Starck, offers a harmonious blend of luxury, style, and unmatched amenities. Let us take you on a virtual tour of this inspiring residential tower, where sophistication and comfort converge to create an extraordinary living experience.
We are selling condos in Icon. Give us a ring and make appointment with our realtor.
Icon Brickell Miami
Rising majestically, Icon Brickell graces the Miami skyline with its three striking towers, standing at an impressive height of 58 stories. These towers are a testament to modern engineering and design prowess, offering residents breathtaking panoramic views of Biscayne Bay, the Miami River, and the sparkling cityscape below. From the moment you step into Icon Brickell, you're greeted by an ambiance of grandeur and elegance.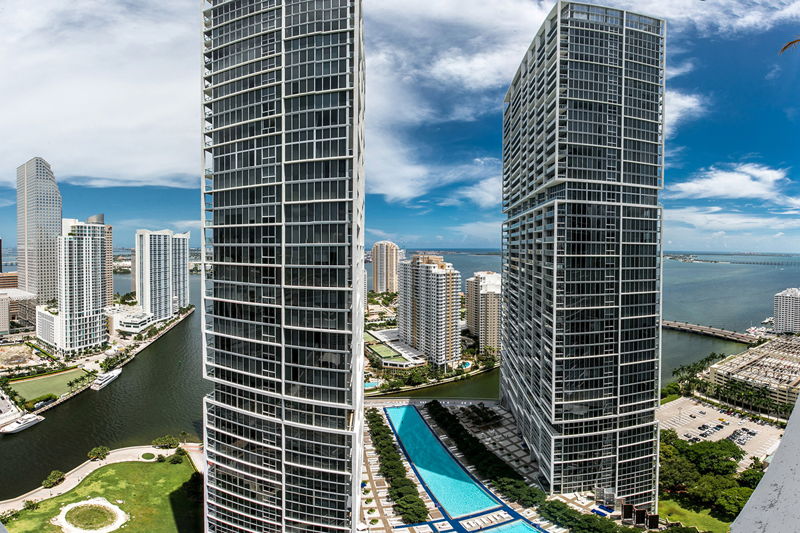 Luxurious Residences
With a total of 1,648 condominiums spread across the three towers, Icon Brickell offers a variety of options to suit diverse lifestyles and preferences. Each residence is meticulously crafted with attention to detail and features expansive floor-to-ceiling windows, providing an abundance of natural light and framing the picturesque views outside. From cozy studios to spacious multi-bedroom apartments, every unit is thoughtfully designed to maximize comfort and luxury.
Unparalleled Amenities
The amenities at Icon Brickell are unparalleled, making it more than just a place to call home – it's a haven of relaxation and indulgence. The luxurious spa, (check also the best SPAS in Miami) designed by Philippe Starck, offers a sanctuary for rejuvenation with its state-of-the-art facilities, steam rooms, and plunge pools. The fitness center, fully equipped with cutting-edge equipment, invites residents to stay active and maintain a healthy lifestyle. Additionally, the captivating infinity-edge swimming pool allows for a refreshing dip while enjoying breathtaking vistas.
World-Class Dining and Entertainment
Icon Brickell leaves no stone unturned when it comes to providing residents with an exceptional lifestyle experience. Within the complex, you'll find renowned dining establishments that cater to every culinary desire. From sophisticated fine dining to casual cafes and lounges, there is something to satisfy every palate. Furthermore, the adjacent Brickell City Centre, a premier shopping and entertainment destination, offers a myriad of options for fashion, entertainment, and leisure.
Location and Connectivity
The central location of Icon Brickell further enhances its appeal. Situated in the heart of Brickell, Miami's financial district, residents have easy access to a wide range of amenities and attractions. From world-class dining and shopping to cultural institutions and recreational activities, the vibrant energy of the city is just moments away. With convenient transportation options and proximity to major highways, exploring the rest of Miami and beyond is effortless.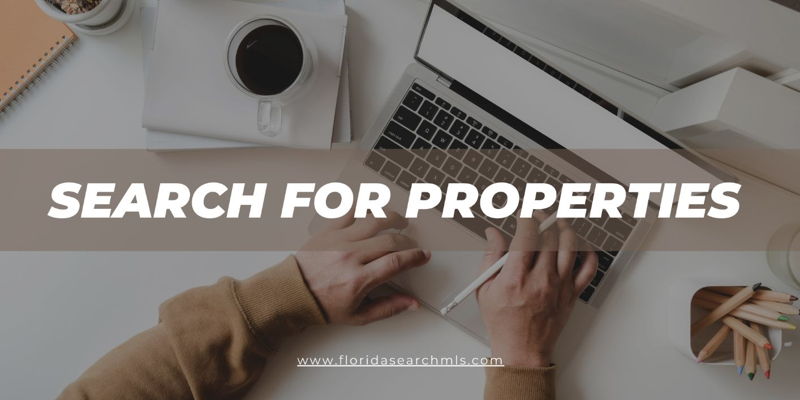 Icon Brickell Miami stands tall as an iconic symbol of architectural brilliance and refined living. With its awe-inspiring design, lavish residences, and unmatched amenities, this residential tower offers a lifestyle of unrivaled luxury and tranquility. Whether you seek relaxation, entertainment, or a thriving urban experience, Icon Brickell exceeds all expectations. It truly embodies the essence of Miami's cosmopolitan charm, where modernity and serenity coexist in perfect harmony.
---
Facilities and services in the Icon building
In addition to its impressive features, Icon Brickell Miami offers an array of exclusive services and conveniences to elevate residents' living experience. The dedicated concierge team is available 24/7, ready to assist with everything from arranging dinner reservations to securing tickets for cultural events. Valet parking ensures a seamless arrival and departure, while a full-service business center caters to the needs of professionals working from home or conducting meetings.
For those who enjoy outdoor activities, Icon Brickell offers a meticulously landscaped waterfront park, complete with walking paths and lush green spaces. This tranquil oasis provides a serene escape from the bustling city, allowing residents to reconnect with nature and find inner peace.
The commitment to sustainability at Icon Brickell is also worth noting. The building incorporates eco-friendly features, such as energy-efficient appliances, green building materials, and a recycling program. This dedication to environmental consciousness ensures that residents can enjoy a luxurious lifestyle while minimizing their carbon footprint.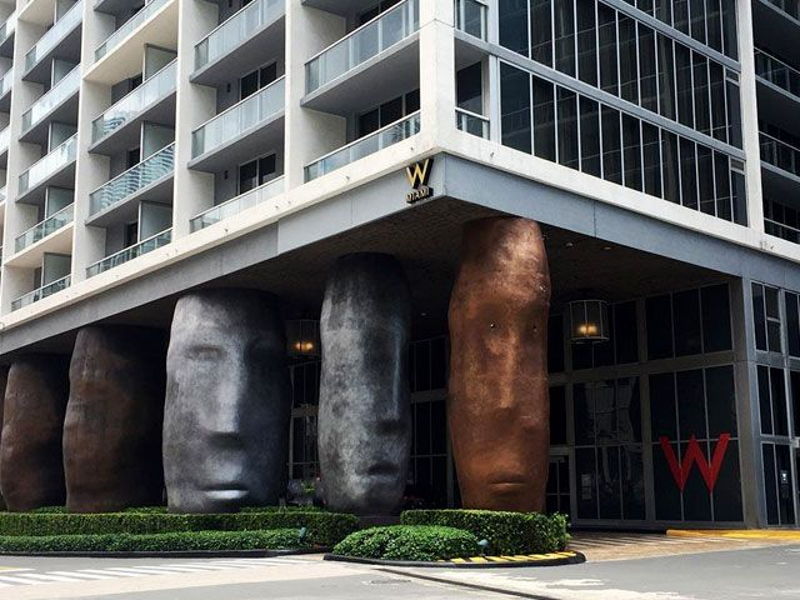 Activities
Moreover, Icon Brickell Miami fosters a sense of community by organizing various social events and activities. From wine tastings to art exhibitions, there are ample opportunities for residents to connect with their neighbors and create lasting friendships. The shared spaces within the towers, including lounges, libraries, and entertainment rooms, further promote a sense of camaraderie and camaraderie.
Icon Brickell Miami embodies the epitome of sophisticated urban living, offering a seamless blend of luxury, comfort, and convenience. Whether you're seeking a serene retreat or a vibrant social scene, this iconic residential tower caters to all lifestyles. With its awe-inspiring design, world-class amenities, and a location that puts the best of Miami at your doorstep, Icon Brickell Miami sets a new standard for contemporary urban living.
In conclusion, Icon Brickell Miami stands tall as a testament to architectural brilliance and elevates the concept of luxury living to new heights. Its modern design, opulent residences, unmatched amenities, and commitment to sustainability create an unparalleled living experience. Nestled within the vibrant Brickell neighborhood, this residential masterpiece offers residents the opportunity to indulge in the best that Miami has to offer. Icon Brickell Miami is more than just a building—it's an inspirational sanctuary that reflects the city's vibrant spirit and promises an extraordinary lifestyle for those fortunate enough to call it home.
---
Real estate at icon building in Brickell
Icon Brickell in Brickell, Miami, is renowned for its luxurious real estate offerings. The residential complex consists of three stunning towers, each offering a range of elegant and well-appointed condos for sale. Here is an overview of the real estate options available at Icon Brickell:
Tower 1 (North Tower)
Condo Units: Tower 1 features 58 floors and offers a selection of one-bedroom, two-bedroom, and three-bedroom condos. These units are thoughtfully designed to maximize space and capture breathtaking views of the city, bay, or ocean.
Penthouse Suites: Tower 1 also boasts exclusive penthouse suites that epitomize luxury living. These expansive residences offer top-of-the-line finishes, private terraces, and panoramic views that elevate the living experience to unparalleled heights.
Tower 2 (South Tower)
Condo Units: Tower 2 comprises 56 floors and features a variety of one-bedroom, two-bedroom, and three-bedroom condos. The units in Tower 2 are meticulously designed with contemporary aesthetics and modern amenities to provide residents with the utmost comfort and style.
Penthouse Suites: Tower 2 offers opulent penthouse suites that exude sophistication. These residences boast spacious layouts, high-end finishes, and private balconies where residents can soak in the mesmerizing views of the Miami skyline and waterways.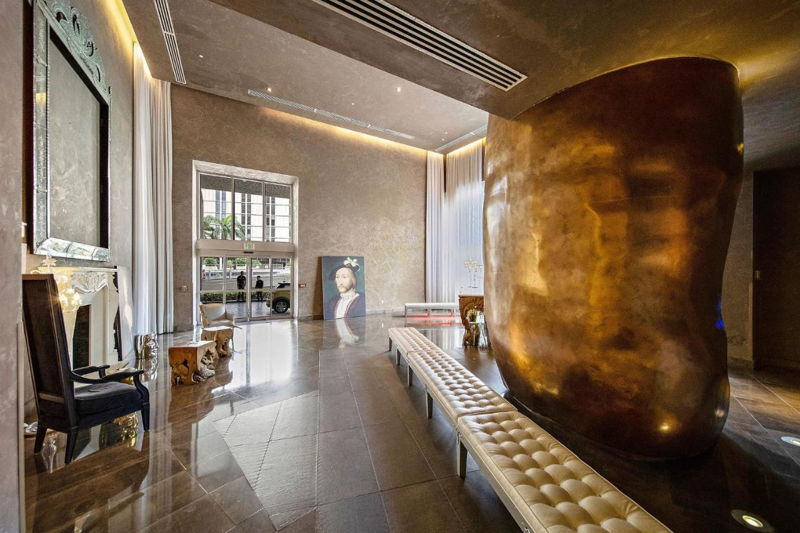 Tower 3 (W Hotel Tower)
Condo Units: Tower 3, also known as the W Hotel Tower, offers a unique opportunity to own a condo within a world-class hotel. The stylishly designed one-bedroom and two-bedroom units feature modern interiors, high-quality finishes, and access to the hotel's exceptional amenities and services.
Hotel Residences: In addition to the condos, Tower 3 also includes hotel residences, which are fully furnished and professionally managed by the W Hotel. These units provide the perfect investment opportunity, allowing owners to generate rental income while enjoying the privileges and perks of hotel living.
Residents of Icon Brickell have access to an exceptional range of amenities, including a stunning infinity-edge pool, a world-class spa and fitness center, private cabanas, and multiple dining options. The complex's central location in Brickell puts residents in close proximity to fine dining, upscale shopping, entertainment venues, and the vibrant nightlife of Miami.
Icon Brickell's real estate offerings combine the allure of luxury Florida living, breathtaking views, and a prime location, making it a sought-after address for those seeking an exceptional urban lifestyle in the heart of Miami. Whether you are looking for a primary residence, a vacation home, or a lucrative investment property, the condos at Icon Brickell present an unparalleled opportunity to experience the epitome of refined living in one of Miami's most coveted neighborhoods.
---
Icon condos - prime location in Miami
Icon Brickell enjoys a prime location in the vibrant neighborhood of Brickell, Miami. Known as the city's financial district, Brickell offers a dynamic urban lifestyle with a host of amenities, entertainment options, and a bustling atmosphere. Here is a detailed description of the amenities and attractions close to Icon Brickell:
Brickell City Centre
Adjacent to Icon Brickell, Brickell City Centre is a premier shopping and entertainment destination. This sprawling complex houses a vast selection of luxury retail stores, including high-end fashion brands, beauty boutiques, and home decor shops. Additionally, it offers a wide range of dining options, from upscale restaurants to trendy cafes, ensuring residents have a variety of culinary experiences to indulge in.
Mary Brickell Village
Just a short distance from Icon Brickell, Mary Brickell Village is a lively pedestrian-friendly district that offers a vibrant blend of dining, shopping, and entertainment. It features an eclectic mix of restaurants serving various cuisines, trendy bars and lounges, boutique shops, and a range of services, including fitness centers and wellness studios. The village often hosts community events, farmers' markets, and live performances, creating a lively atmosphere for residents to enjoy.
Miami Riverwalk
Located steps away from Icon Brickell, the Miami Riverwalk provides residents with a scenic pathway along the Miami River. This picturesque promenade is perfect for leisurely strolls, jogging, or biking while enjoying stunning views of the water, passing boats, and the city's skyline. The Riverwalk also connects to various parks, providing green spaces for relaxation and recreation.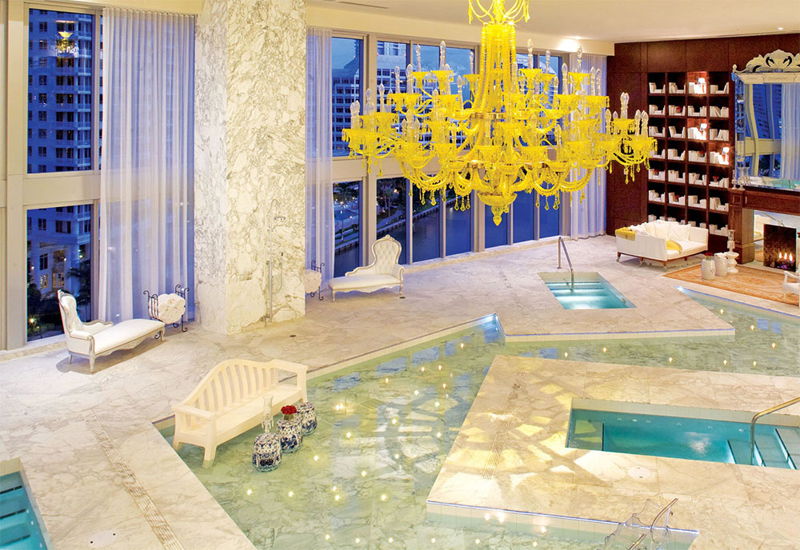 Cultural Institution
Brickell is home to several cultural institutions, offering residents access to art, music, and theater. The Pérez Art Museum Miami (PAMM) showcases contemporary art from around the world, while the Adrienne Arsht Center for the Performing Arts hosts an array of performances, including Broadway shows, ballet, opera, and concerts. The Miami Science Museum and HistoryMiami Museum are also nearby, providing educational and engaging experiences for all ages.
Outdoor Recreation
Despite being a bustling urban neighborhood, Brickell offers opportunities for outdoor recreation. Nearby parks, such as Simpson Park, Alice Wainwright Park, and Bayfront Park, provide green spaces for picnics, sports activities, and relaxation. The waterfront location of Icon Brickell also allows for various water-based activities, including boating, kayaking, and paddleboarding on Biscayne Bay.
Proximity to Beaches
Just a short drive away from Brickell, residents of Icon Brickell can easily access Miami's renowned sandy beaches. Miami Beach, South Beach, and Key Biscayne are popular destinations that offer pristine shorelines, crystal-clear waters, and a vibrant beach culture. Whether you're seeking relaxation under the sun or engaging in water sports, the beaches near Brickell cater to all preferences.
Brickell's convenient location ensures easy access to other prominent neighborhoods in Miami, including Downtown Miami, Wynwood Arts District, and Coconut Grove. The neighborhood is well-connected by public transportation options, including the Metrorail and Metromover, which provide convenient access to other parts of the city.
Overall, the area surrounding Icon Brickell is a thriving urban hub that offers a plethora of amenities and attractions. From luxury shopping to diverse dining options, cultural institutions to outdoor recreational spaces, residents of Icon Brickell can immerse themselves in the vibrant lifestyle of Miami's Brickell neighborhood.
---
Icon rentals
Icon Brickell offers a range of rental options for those seeking a luxurious and upscale living experience in the heart of Miami's Brickell neighborhood. The rental units at Icon Brickell provide residents with access to the world-class amenities and prime location that make this residential complex so desirable. Here is an overview of the rental options available at Icon Brickell:
Condo Rentals
Icon Brickell offers a variety of beautifully appointed condominiums for rent. These units range from cozy studios to spacious multi-bedroom apartments, providing options to suit different needs and preferences. The condos feature modern designs, high-end finishes, and floor-to-ceiling windows that offer stunning views of the city, bay, or ocean. Many of these units also come fully furnished, allowing residents to move in seamlessly and enjoy a turnkey living experience.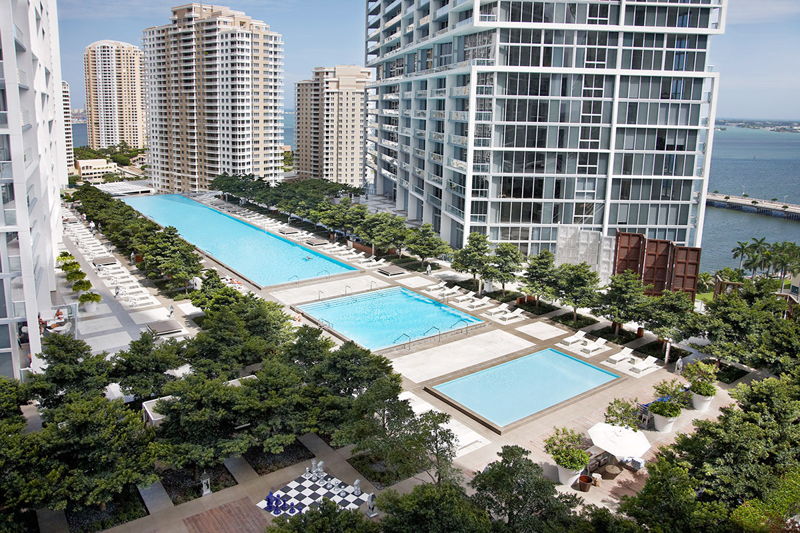 Tower 3 (W Hotel Tower) Rentals
Tower 3 at Icon Brickell, also known as the W Hotel Tower, offers rental opportunities within the renowned hotel. These fully furnished hotel residences allow residents to enjoy the convenience and luxury of hotel living while having access to the exclusive amenities and services offered by the W Hotel brand. These rentals provide a unique opportunity to experience the exceptional lifestyle of Icon Brickell combined with the renowned hospitality of the W Hotel.
Residents of Icon Brickell have access to an extensive range of amenities designed to enhance their living experience. These amenities include a captivating infinity-edge swimming pool, a world-class spa and fitness center, private cabanas, and multiple dining options. Additionally, the convenient location of Icon Brickell in Brickell, Miami's financial district, provides easy access to upscale shopping, fine dining, cultural institutions, and the vibrant nightlife of the city.
Search for properties at Icon Brickell Miami
When considering rentals at Icon Brickell, it is advisable to work with a licensed real estate agent or consult the property management team to explore available rental units, lease terms, and any specific requirements or restrictions. This will help ensure a smooth rental process and allow you to find the perfect residence that meets your needs and preferences.
Icon Brickell rentals offer an opportunity to immerse yourself in the epitome of luxury living in the heart of Miami. Whether you are looking for a short-term stay or a long-term residence, the rental options at Icon Brickell provide an exceptional living experience surrounded by world-class amenities, breathtaking views, and the vibrant energy of the Brickell neighborhood.