Real estate agency in Miami - Activa Realty
Real estate agency in Miami - Activa Realty. Your Gateway to Luxury Properties in Miami's Most Prestigious Locations.
Miami, known for its vibrant culture, stunning beaches, and lavish lifestyle, has long been a magnet for those seeking the epitome of luxury living. Amidst the glitz and glamour, Activa Realty stands tall as the premier real estate agency, catering to the affluent clientele with a penchant for opulent properties in the city's most prestigious locations. With an unmatched reputation and a diverse portfolio, Activa Realty has earned its place as the go-to agency for those looking to invest in the crème de la crème of Miami's real estate market.
Activa Realty: The Pinnacle of Excellence
At the heart of Miami's luxury real estate market, Activa Realty has established itself as a trusted name synonymous with excellence. Backed by a team of seasoned professionals who possess an in-depth understanding of the local market dynamics, Activa Realty provides unparalleled expertise and personalized service to clients looking to buy or sell prestigious properties in Miami. With a commitment to ensuring complete client satisfaction, they go the extra mile to match individuals with their dream homes in the city's most exclusive neighborhoods.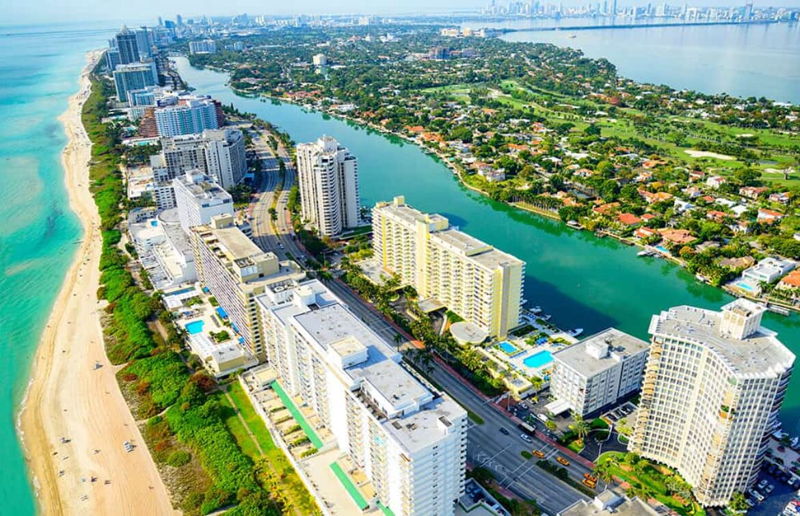 The Allure of Miami's Luxury Property Market
Miami's luxury property market is a world of its own, offering breathtaking waterfront residences, luxurious condos with sweeping views of the city skyline, and sprawling estates that boast unparalleled elegance. The allure lies not only in the opulence of the properties but also in the lifestyle that comes with them. From proximity to renowned art and cultural centers to high-end shopping and dining experiences, the luxury properties in Miami offer a lifestyle that caters to the refined tastes of the affluent.
Prestigious Places to Buy Property in Miami

Miami Beach
Miami Beach, with its iconic white-sand beaches and Art Deco architecture, remains the epitome of luxury living in Miami. Properties here range from exclusive oceanfront condos to lavish mansions along the coveted waterfront.
Brickell
Known as Miami's financial district, Brickell has evolved into a thriving urban neighborhood, attracting investors and homeowners alike. Luxury high-rise condos with stunning views of Biscayne Bay and the cityscape characterize this upscale area.
Coral Gables
Distinguished for its Mediterranean-style architecture and lush greenery, Coral Gables exudes elegance and sophistication. This historic and prestigious neighborhood offers luxurious homes set amidst tree-lined streets and grand estates with Old World charm.
Fisher Island
Accessible only by ferry or private boat, Fisher Island is a private and secluded paradise that boasts some of the most exclusive properties in Miami. The island's exclusive club and amenities attract high-net-worth individuals seeking utmost privacy and sophistication.
Coconut Grove
This bohemian-chic neighborhood exudes a laid-back yet luxurious vibe, offering upscale waterfront homes and stylish condos amidst a charming and artistic ambiance.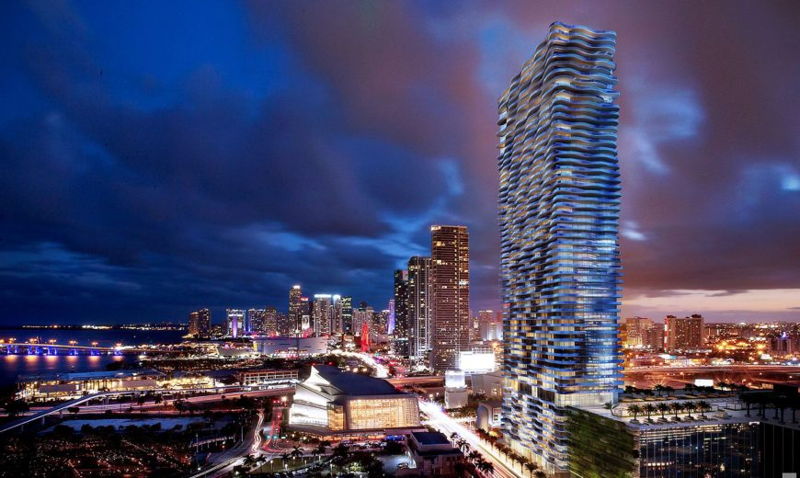 For those seeking to indulge in the opulent lifestyle that Miami has to offer, Activa Realty serves as the gateway to the city's most prestigious and luxurious properties. With an unwavering commitment to excellence and a deep understanding of the local market, Activa Realty ensures that their clients find their dream homes in Miami's most sought-after neighborhoods. Whether it's a lavish waterfront condo in Miami Beach or an elegant mansion in Coral Gables, Activa Realty's expertise and dedication make the process of buying or selling luxury properties a seamless and rewarding experience. Embrace the epitome of luxury living in Miami with Activa Realty as your guide.
---
Activa Realty offers top quality real estate services in Miami
Delivering Top-Quality Real Estate Services in Miami. In the dynamic real estate landscape of Miami, where luxury and opulence reign supreme, Activa Realty stands out as a beacon of excellence. With an unwavering commitment to top-quality services, Activa Realty has earned its reputation as a premier real estate agency, catering to the diverse needs of clients in one of the most sought-after property markets in the world. This article delves into the core values that set Activa Realty apart and how they consistently deliver exceptional real estate services to their clients.
Client-Centric Approach
At the heart of Activa Realty's success lies its client-centric approach. Recognizing that each client's needs and aspirations are unique, the agency prioritizes understanding their clients' requirements, preferences, and financial objectives. Whether it's a high-profile investor seeking exclusive waterfront properties or a family in search of a dream home in a serene neighborhood, Activa Realty's team of seasoned professionals ensures that every client receives personalized attention and tailored solutions.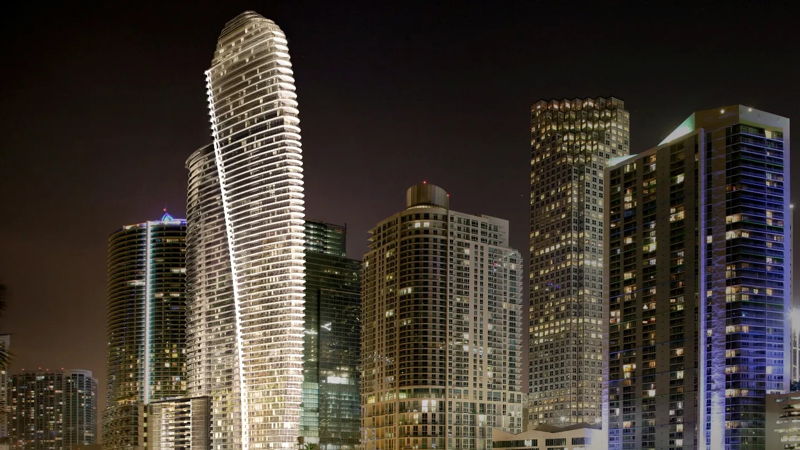 Unparalleled Market Knowledge
Miami's real estate market is renowned for its competitiveness and fast-paced nature. Activa Realty's team boasts an intimate understanding of the local market dynamics, including emerging trends, pricing fluctuations, and the latest property offerings. This comprehensive market knowledge empowers their clients to make well-informed decisions, positioning them at a distinct advantage in their real estate endeavors.
Vast and Diverse Property Portfolio
Activa Realty prides itself on curating a diverse and extensive portfolio of properties in Miami. From opulent waterfront condos with panoramic views to sprawling estates nestled amidst lush greenery, their selection caters to various lifestyles and preferences. Their exclusive access to off-market listings ensures that clients have access to properties that may not be readily available to the general public, further enhancing the range of options.
Professionalism and Integrity
The real estate industry demands utmost professionalism and ethical conduct. Activa Realty exemplifies these traits, maintaining transparency and integrity in all their dealings. From providing accurate property information to guiding clients through negotiations, they uphold the highest standards of professionalism, fostering trust and long-lasting relationships.
Comprehensive Services
Beyond traditional real estate transactions, Activa Realty offers a comprehensive suite of services that streamline the buying, selling, and investment processes. Their services include property valuation, market analysis, investment advisory, property management, and assistance with legal and financial aspects of transactions. By providing end-to-end support, Activa Realty ensures a smooth and hassle-free experience for their clients.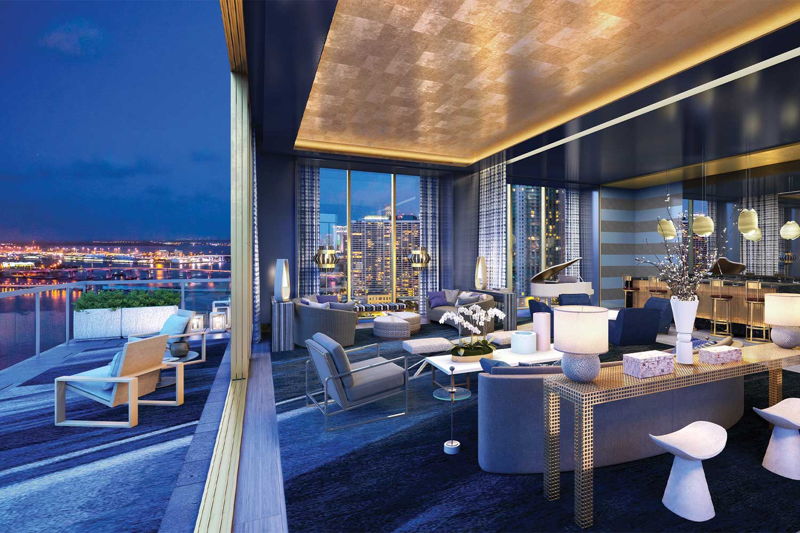 Activa Realty's unwavering commitment to delivering top-quality real estate services has firmly established the agency as a leader in Miami's competitive property market. Their client-centric approach, unmatched market knowledge, diverse property portfolio, professionalism, and comprehensive services make them a trusted partner for clients seeking to navigate the intricacies of buying, selling, or investing in Miami's real estate. Whether it's a luxurious waterfront property or a hidden gem in a serene neighborhood, Activa Realty has the expertise and dedication to turn real estate dreams into reality.