Luxury condos in Florida guide
Luxury condos in Florida guide for buyers asnd property investors. Check all the informations below to start search for MLS properties from our website. Activa Realty specialize in luxury condos in Florida south east. We sell properties in Miami Dade, Broward and Palm Beach county area.
When it comes to luxurious living, few places can rival the allure of Florida. With its sun-kissed beaches, vibrant culture, and year-round tropical climate, this state has long been a sought-after destination for those seeking a life of opulence. And at the heart of Florida's allure lie the exquisite luxury condos that dot its picturesque coastline.
Buying a luxury condo in Florida
Florida's luxury condos redefine the very meaning of indulgence, offering an unparalleled living experience that combines sophistication, comfort, and breathtaking views. Whether you're in Miami, Fort Lauderdale, or Palm Beach, these exclusive residences provide an oasis of refinement amidst the vibrant energy of the Sunshine State.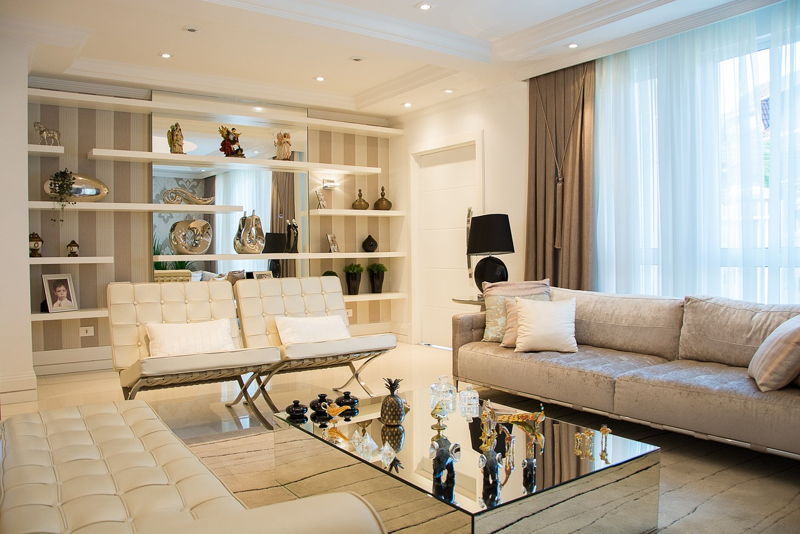 Why choose a luxury condo in Florida? The reasons are as abundant as the palm trees lining the streets. Here, you can revel in a lifestyle of leisure, with amenities and services that cater to your every whim. From state-of-the-art fitness centers and spa retreats to private pools and world-class concierge services, these condos offer an array of comforts that surpass even the most lavish expectations.
Top of the line
But it's not just the luxurious amenities that set Florida's condos apart. The architecture and design of these residences are nothing short of awe-inspiring. Renowned architects and interior designers have infused their creativity into every detail, creating spaces that are as visually stunning as they are functional. Expansive floor-to-ceiling windows invite an abundance of natural light, while gourmet kitchens, marble finishes, and high-end appliances cater to the discerning tastes of the residents.
Check more informations about luxury properties in Florida
Florida's luxury condos are also strategically located, allowing residents to immerse themselves in the vibrant local culture. Whether it's the vibrant art scene of Wynwood in Miami, the upscale shopping on Worth Avenue in Palm Beach, or the cosmopolitan nightlife of Fort Lauderdale, these condos provide a gateway to a world of endless possibilities. Indulge in fine dining, explore world-class museums and galleries, or simply soak up the sun on pristine beaches—it's all at your fingertips when you choose to reside in a luxury condo in Florida.

Living permanentny or visiting
Investing in a luxury condo in Florida not only offers an unparalleled living experience but also presents a unique opportunity for financial growth. The real estate market in Florida has shown remarkable stability and appreciation over the years, making it an attractive investment option for discerning buyers. By owning a luxury condo in this coveted destination, you not only elevate your lifestyle but also make a wise investment that can yield substantial returns in the long run.
As renowned real estate developer John Smith aptly puts it, "Luxury condos in Florida embody the essence of refined living. From the impeccable craftsmanship to the unrivaled amenities, these residences are a testament to the art of fine living. Each day spent in a luxury condo in Florida is an experience that surpasses imagination, and an investment that holds immense potential."
Search for luxury condo in Florida with Activa Realty
If you're searching for the epitome of luxury living, look no further than the stunning array of condos in Florida. Discover a world where luxury knows no bounds, where sophistication intertwines with coastal beauty, and where every moment is an opportunity to savor the finer things in life. Begin your journey to an extraordinary existence in the sunshine state, and let a luxury condo in Florida be the key that unlocks a life of pure indulgence.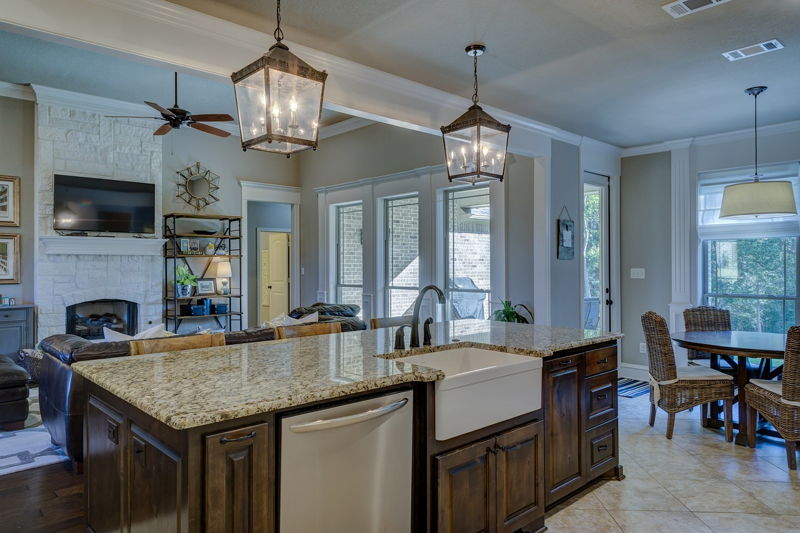 In the realm of luxury condos, Florida reigns supreme. Embrace this unparalleled lifestyle and start your search for your dream residence today. Experience the best that Florida has to offer and make your mark in the realm of opulent living.
---
High live in Florida
At Florida's luxurious condos, you'll find yourself surrounded by a community of like-minded individuals who appreciate the finer things in life. The residents of these exclusive residences are a diverse blend of professionals, entrepreneurs, artists, and global tastemakers, creating a vibrant and cosmopolitan atmosphere.
Furthermore, the breathtaking views from the balconies and terraces of these luxury condos are second to none. Imagine waking up to panoramic vistas of the turquoise ocean stretching as far as the eye can see or enjoying stunning sunsets over the city skyline. Every day is a visual masterpiece, reminding you why Florida is synonymous with paradise.
In addition to their extraordinary features and captivating aesthetics, luxury condos in Florida provide a level of privacy and security that is unparalleled. With advanced security systems, gated entrances, and discreet staff, residents can enjoy peace of mind knowing that their safety and privacy are well-guarded. Whether you're a high-profile individual seeking a refuge from the public eye or a family desiring a secure environment for your loved ones, these condos offer the utmost discretion and protection.
Lifestyle you are looking for
Investing in a luxury condo in Florida is not just about owning a remarkable property; it's about embracing a lifestyle that encompasses elegance, comfort, and leisure. The Sunshine State offers a myriad of recreational activities to suit every taste. From championship golf courses and world-class marinas to exclusive beach clubs and water sports, there is no shortage of entertainment options for those seeking an active and vibrant lifestyle.
As the renowned architect Frank Lloyd Wright once said, "The space within becomes the reality of the building." Luxury condos in Florida exemplify this philosophy by providing expansive living spaces that blend seamlessly with the natural beauty that surrounds them. The interior spaces are meticulously designed to create a harmonious flow, allowing residents to experience a sense of serenity and tranquility within their own private retreat.
When it comes to luxury condos in Florida, the options are as diverse as the state itself. From modern high-rise towers overlooking the Atlantic Ocean to Mediterranean-inspired complexes nestled along the Intracoastal Waterway, there is a style to suit every discerning taste. Whether you prefer sleek contemporary designs or classic architectural elements, you can find a luxury condo that perfectly reflects your personal style and preferences.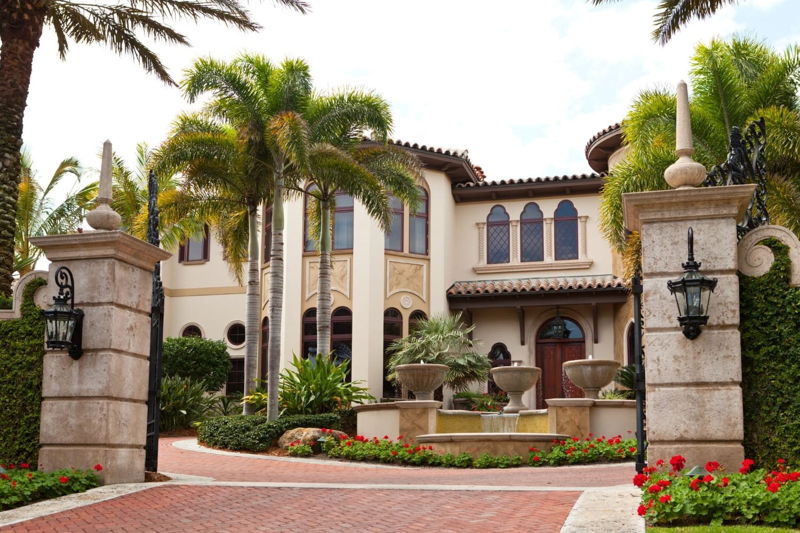 Luxury condos in Florida offer a gateway to a lifestyle that is nothing short of extraordinary. With their unparalleled amenities, breathtaking views, and exquisite craftsmanship, these residences redefine the concept of opulence. Embrace the opportunity to live in a place where every day feels like a vacation, where your desires are catered to, and where you can create unforgettable memories. Invest in a luxury condo in Florida and unlock a world of indulgence, sophistication, and endless possibilities.
---
Best places in Florida to own luxury condo
When it comes to owning a luxury condo in Florida, several cities stand out as prime locations that offer a combination of exquisite living, amenities, and vibrant surroundings. Here are some of the best places in Florida to own a luxury condo:
Miami
Known for its glamorous lifestyle and vibrant cultural scene, Miami is a top choice for luxury condo living. Areas such as Miami Beach, Brickell, and Sunny Isles Beach boast stunning oceanfront condos with breathtaking views, world-class amenities, and proximity to renowned dining, nightlife, and high-end shopping.
Palm Beach
Situated on an idyllic barrier island, Palm Beach is synonymous with sophistication and elegance. The town is home to prestigious luxury condos that offer exclusive beachfront living, manicured landscapes, and access to upscale boutiques and fine dining establishments on Worth Avenue.
Naples
Located on Florida's Paradise Coast, Naples offers a more relaxed and refined atmosphere. The city boasts luxury condos along the pristine white-sand beaches and the prestigious Naples Bay waterfront. With a focus on outdoor recreation, golf courses, and upscale shopping and dining options, Naples provides a serene and upscale lifestyle.
Sarasota
Known for its cultural attractions and stunning coastline, Sarasota has become a haven for luxury condo enthusiasts. The city offers waterfront condos with sweeping views of the Gulf of Mexico, as well as proximity to world-class performing arts venues, upscale dining options, and boutique shopping on St. Armands Circle.
Fort Lauderdale
Often referred to as the "Venice of America" due to its intricate canal system, Fort Lauderdale combines a picturesque waterfront with a vibrant downtown lifestyle. Luxury condos in this city offer stunning views of the Atlantic Ocean or the Intracoastal Waterway, along with access to beautiful beaches, upscale dining, and a thriving arts and entertainment scene.
Key Biscayne
For those seeking a secluded island paradise, Key Biscayne provides a serene and exclusive retreat. The island offers luxury condos with private beach access, world-class golf courses, and a tranquil ambiance, all within close proximity to the cosmopolitan attractions of Miami.
Boca Raton
Situated between Palm Beach and Fort Lauderdale, Boca Raton is a sophisticated city renowned for its upscale lifestyle. Luxury condos in Boca Raton often feature oceanfront or Intracoastal views, private marinas, and access to prestigious country clubs, creating an atmosphere of refined living.
---
Orlando
Known as the theme park capital of the world, Orlando offers a vibrant and family-friendly atmosphere. Luxury condos near attractions like Walt Disney World, Universal Orlando Resort, and the vibrant International Drive provide an ideal blend of entertainment, convenience, and upscale living.
Clearwater Beach
Located on Florida's Gulf Coast, Clearwater Beach is renowned for its stunning white sand beaches and clear turquoise waters. Luxury condos in this area offer breathtaking views of the Gulf of Mexico and access to a wide range of water sports, beachfront dining, and vibrant entertainment options.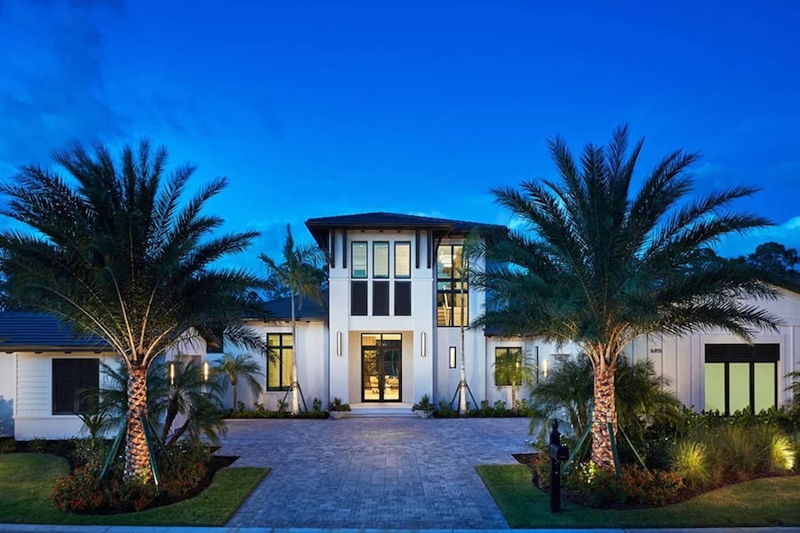 Bal Harbour
Situated in Miami-Dade County, Bal Harbour is an exclusive enclave known for its upscale shopping and luxurious oceanfront living. Luxury condos in Bal Harbour provide a private and serene environment, with proximity to the high-end Bal Harbour Shops and the pristine Bal Harbour Beach.
Key West
For a tropical and laid-back luxury lifestyle, Key West is an enchanting choice. This vibrant island city offers luxury condos with stunning waterfront views, access to boating and water activities, renowned restaurants, and a vibrant arts and culture scene.
Aventura
Located between Miami and Fort Lauderdale, Aventura is a prestigious community known for its high-end residential developments. Luxury condos in Aventura offer panoramic views of the Intracoastal Waterway, access to premier golf courses, and proximity to upscale shopping at the Aventura Mall.
Coral Gables
A charming and upscale city in Miami-Dade County, Coral Gables features elegant Mediterranean-inspired architecture and a lush tropical landscape. Luxury condos in Coral Gables provide a refined and tranquil living experience, with proximity to the prestigious Miracle Mile shopping district and top-rated dining options.
Fisher Island
For the ultimate in exclusivity, Fisher Island offers a private island lifestyle just off the coast of Miami. Luxury condos on Fisher Island provide unparalleled privacy, security, and access to world-class amenities such as a private beach, golf courses, and a marina.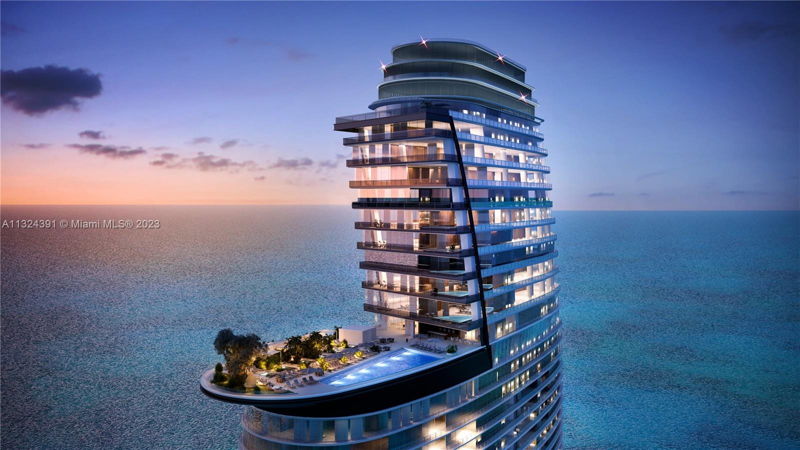 Hollywood
Situated between Miami and Fort Lauderdale, Hollywood offers a blend of relaxed beachfront living and a lively downtown scene. Luxury condos in Hollywood provide stunning ocean views, proximity to the famous Hollywood Beach Broadwalk, and access to a variety of dining and entertainment options.
These additional places in Florida present diverse options for luxury condo living, catering to different preferences and lifestyles. Whether you seek beachfront glamour, cultural experiences, or secluded island living, Florida offers an array of remarkable destinations to call home.