Moving from Germany to Florida
Moving from Germany to Florida. Moving from Germany to Florida can be an exciting and significant change. Here are some key points to consider and steps to take when planning your move.
Visa and Legal Requirements
Determine the appropriate visa or residency status you will need to live in Florida. As a German citizen, you may be eligible for the Visa Waiver Program (ESTA) for short stays, but for long-term residency, you will likely need a visa such as an employment-based visa or family-based visa. Contact the nearest U.S. embassy or consulate for accurate and up-to-date information regarding your specific circumstances.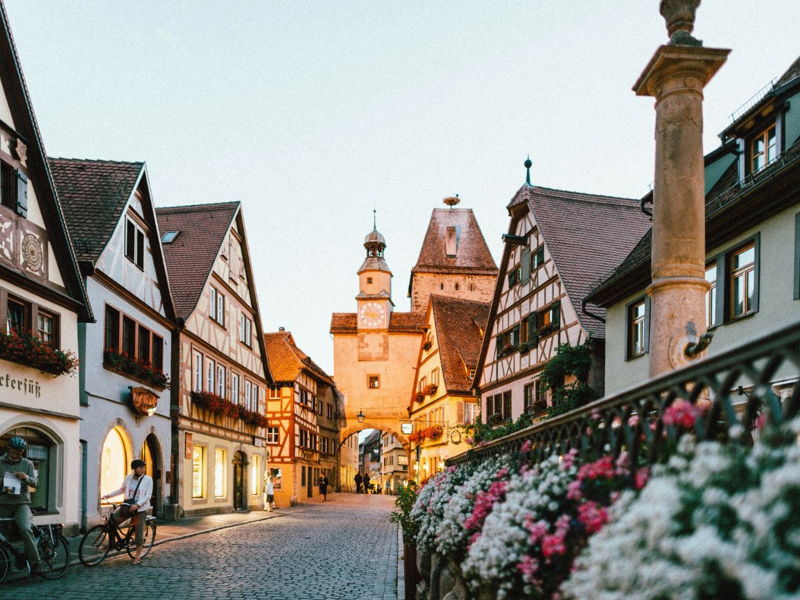 Housing
Research the housing market in Florida to find a suitable place to live. Consider factors such as location, cost of living, climate, and proximity to amenities like schools, hospitals, and shopping centers. Popular cities in Florida include Miami, Orlando, Tampa, and Jacksonville.
Moving Services
Find a reputable international moving company to assist with your relocation. They can help you with packing, shipping, customs documentation, and logistics. Obtain quotes from multiple companies to compare prices and services.
Health Insurance
Ensure you have appropriate health insurance coverage in Florida. Research the available options, whether through your employer, private providers, or government programs.
Banking and Finances
Set up a bank account in Florida to manage your finances. Research banking institutions to find one that suits your needs, and consider the ease of transferring funds between your German and U.S. accounts.
Transportation
Familiarize yourself with Florida's transportation system. Depending on your location, you may need to consider owning a car, as public transportation options can be limited in some areas.
Driver's License
If you plan to drive in Florida, check the requirements for obtaining a driver's license. You may need to take a written and practical driving test, or you may be able to transfer your existing German driver's license to a Florida license.
Check all Florida cities
Taxes
Understand the tax obligations in both Germany and the United States. Consult with tax professionals in both countries to ensure compliance with tax laws and to minimize any potential double taxation.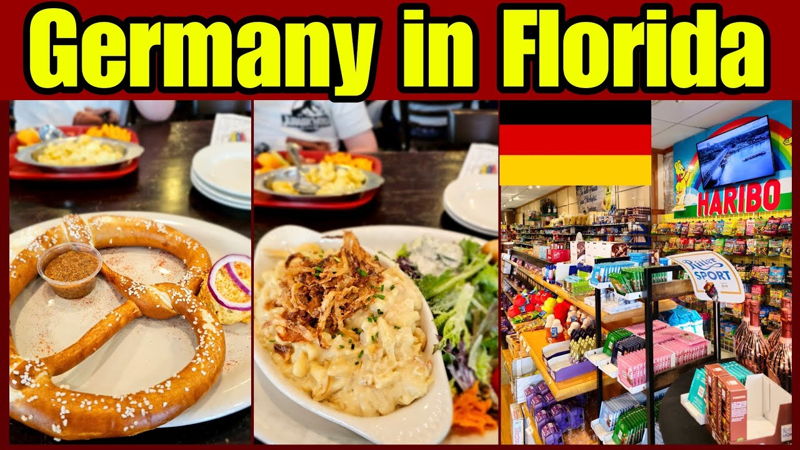 Culture and Lifestyle
Learn about the cultural differences and lifestyle in Florida to help you adapt to your new surroundings. Florida is known for its warm climate, beautiful beaches, diverse population, and recreational activities. Social Integration. Connect with local communities and expat groups in Florida to meet new people and build a social network. This can help ease the transition and provide support as you settle into your new home.
---
Germans in Florida
Florida is home to a significant German population, with many Germans choosing to live, work, and retire in the state. Here are a few points about Germans in Florida:
Retirement Destination
Florida is a popular retirement destination for Germans due to its warm climate, beautiful beaches, and outdoor recreational activities. Cities such as Naples, Sarasota, and Fort Myers are known for their large retirement communities, where Germans and other retirees from around the world settle.
Snowbirds
Many Germans, particularly retirees, become "snowbirds" in Florida. They spend their winters in Florida to escape the colder weather in Germany and return home during the summer months.
Cultural Organizations
German cultural organizations and clubs can be found throughout Florida. These groups provide opportunities for Germans to connect with each other, celebrate German traditions and holidays, and maintain ties to their homeland.
Tourism
Florida's tourism industry attracts many German visitors each year. Germans often enjoy exploring Florida's theme parks, beaches, and natural attractions.
Sports and Social Clubs
Germans in Florida also participate in sports clubs and social groups, which provide opportunities for recreational activities, socializing, and networking.
German Services and Businesses
German-speaking professionals and businesses cater to the needs of the German community in Florida, including lawyers, doctors, financial advisors, and real estate agents who can assist with legal, medical, and other services.
Integration
Germans in Florida have the opportunity to integrate into the local community while maintaining their German heritage. Many Germans engage in local activities, volunteer work, and social events, fostering connections with both Germans and Americans.
Business and Employment
Some Germans in Florida work for German or international companies with a presence in the state. Additionally, there are German-owned businesses, particularly in the tourism and hospitality sectors, which cater to both German and international visitors.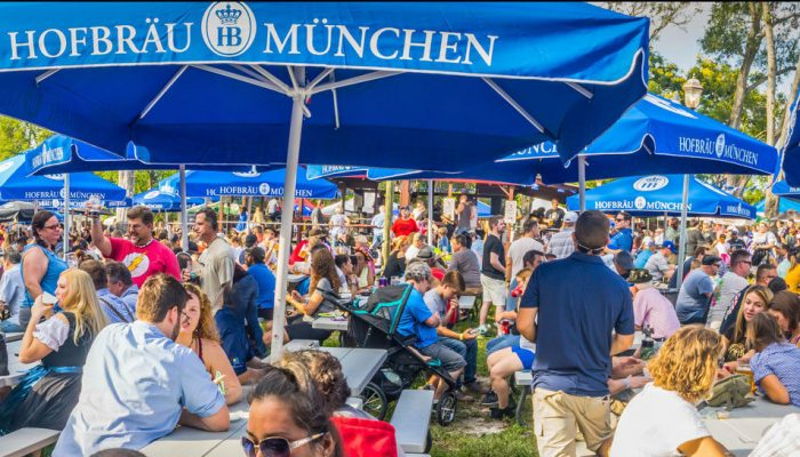 Language and Education: German language schools and educational programs exist in Florida, catering to the needs of German expatriate families or those interested in learning the German language.

Festivals and Events: Florida hosts various German festivals and events throughout the year, especially during Oktoberfest season. These events feature traditional German music, food, beer, and cultural activities, attracting both Germans and Floridians interested in German culture.
---
Cheap flights from Germany to Florida
Finding cheap flights from Germany to Florida depends on various factors such as the time of year, airline promotions, and how far in advance you book. Remember to compare prices, check the terms and conditions, and consider the total cost, including baggage fees, when selecting your flights. Here are some tips to help you find affordable flights:
Flexibility: Remain flexible with your travel dates and be open to flying on weekdays, as flights are often cheaper compared to weekends.

Use Flight Search Engines: Utilize flight search engines like Skyscanner, Kayak, or Google Flights to compare prices from different airlines and find the best deals. These platforms allow you to set price alerts and track fare fluctuations.

Connecting Flights: Consider booking flights with layovers or connecting flights, as they can sometimes be cheaper than direct flights. However, keep in mind the potential longer travel time.

Off-peak Travel: Traveling during the shoulder or off-peak seasons can offer lower fares. Avoid major holidays or popular travel periods when demand is high.

Consider Nearby Airports: Look for flights departing from or arriving at airports near your location. Sometimes flying from or to a nearby airport can be more cost-effective.

Book in Advance: Generally, booking your flight several months in advance can increase your chances of finding lower fares. Prices tend to rise as the departure date approaches.

Subscribe to Newsletters: Sign up for newsletters or fare alerts from airlines or travel websites to receive notifications about special promotions and discounted fares.

Be Flexible with Airports: Be open to flying into different airports in Florida. Major airports in Florida include Miami International Airport (MIA), Orlando International Airport (MCO), Tampa International Airport (TPA), and Fort Lauderdale-Hollywood International Airport (FLL). Checking prices for various airports can help you find better deals.

Consider Budget Airlines: Some budget airlines offer flights between Germany and Florida. Examples include Eurowings, Norwegian Air Shuttle, and Condor. However, be sure to check their baggage policies and additional fees to ensure the overall cost remains affordable.

Frequent Flyer Programs: If you travel frequently, consider joining a frequent flyer program to accumulate miles or points that can be redeemed for discounted or free flights in the future.
Check also: moving from Canada to Florida