Palm Beach county map
Palm Beach county map. If you are seearching for property in the area of south east Florida Palm Beach county map could be a very usefulll feature. On the map below you will find all the towns, villages and urbanizations worth to looking for dream property in Florida south east area. Check the Palm Beach county map and call us to find a dream house in Palm Beach towns.
Palm Beach map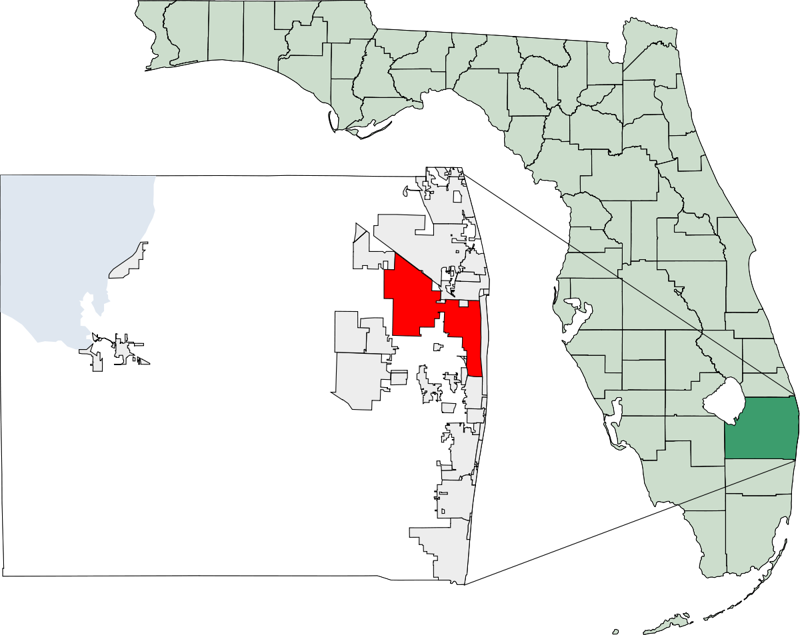 Palm Beach County, located on the eastern coast of Florida, is a destination renowned for its stunning beaches, vibrant culture, and diverse attractions. Boasting a mix of urban sophistication and natural beauty, this county offers something for everyone. To help you navigate through the treasures of Palm Beach County, we present a comprehensive map guide that highlights the must-visit locations and hidden gems throughout the area.
Palm Beach
Our journey begins in the picturesque town of Palm Beach, an upscale island retreat known for its luxurious resorts, upscale shopping, and pristine beaches. The legendary Worth Avenue, lined with high-end boutiques and art galleries, is a shopaholic's paradise. Don't miss a visit to the historic Flagler Museum and the stunning Henry Morrison Flagler Mansion, which offers a glimpse into the area's rich history.
West Palm Beach
Just across the Intracoastal Waterway lies the vibrant city of West Palm Beach. Explore Clematis Street, the heart of downtown, where you'll find an array of restaurants, bars, and nightclubs. The vibrant cultural scene is alive at the Kravis Center for the Performing Arts, hosting Broadway shows, concerts, and more. For nature enthusiasts, the serene Mounts Botanical Garden and the Palm Beach Zoo are not to be missed.
Jupiter
Heading north, we arrive in Jupiter, a coastal town known for its natural beauty and outdoor activities. The Jupiter Inlet Lighthouse & Museum offers breathtaking views of the Atlantic Ocean and the Intracoastal Waterway. Take a stroll through the picturesque Riverwalk and visit the Jupiter Inlet Park for fishing, picnicking, and water sports. Nature lovers can explore the nearby Jonathan Dickinson State Park, featuring hiking trails, kayaking, and camping opportunities.
Boca Raton
Continuing south, we reach the vibrant city of Boca Raton, include Boca Bridges developments, home to pristine beaches and a thriving cultural scene. The stunning Mizner Park is a hub for shopping, dining, and entertainment, with an amphitheater hosting concerts and events. Art enthusiasts will appreciate the Boca Raton Museum of Art, featuring a diverse collection of contemporary and modern art. Nature lovers can relax in the serene atmosphere of Gumbo Limbo Nature Center or enjoy a round of golf at one of the many renowned courses in the area.
Delray Beach
Further south lies Delray Beach, a charming seaside town known for its lively downtown area and beautiful coastline. Atlantic Avenue is the heart and soul of Delray Beach, offering an eclectic mix of boutiques, galleries, and restaurants. The Morikami Museum and Japanese Gardens provide a peaceful oasis with stunning gardens, traditional tea ceremonies, and cultural exhibits. Delray Municipal Beach beckons with its golden sands and crystal-clear waters, perfect for sunbathing and swimming.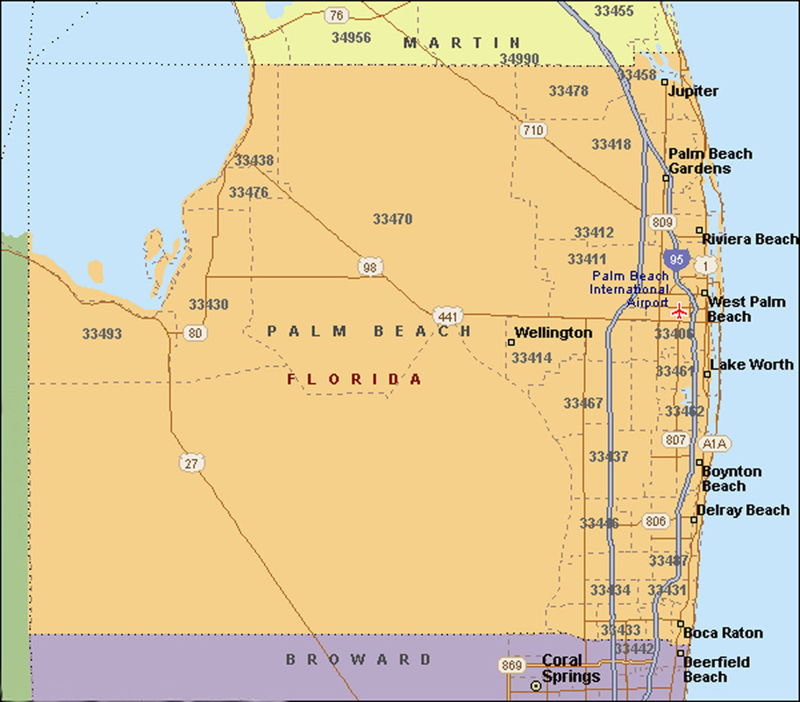 Palm Beach County offers a diverse array of attractions, from luxurious resorts and high-end shopping to natural wonders and cultural experiences. With this comprehensive map guide, you'll be able to explore the best that Palm Beach County has to offer. Whether you're seeking relaxation on pristine beaches, indulging in fine dining, or immersing yourself in the vibrant arts scene, this county will captivate you with its charm and allure. So, grab your map, embark on an adventure, and let the magic of Palm Beach County unfold before you.
---
Cities and villages on Palm Beach county map
Palm Beach county area is an extremaly important county regarding real estate investement and is a home for thousand of people from overseas and from other part of US, who purchased homes here in the area of Palm Beach county. Also Florida property taxes is an important issue regarding any property investment matter in this part of Florida. Here is a comprehensive list of all cities and villages located in Palm Beach County.
West Palm Beach
Delray Beach
Wellington
Palm Beach Gardens
Jupiter
Lake Worth
Riviera Beach
Greenacres
Palm Springs
Royal Palm Beach
North Palm Beach
Lantana
Lake Park
Tequesta
South Bay
Pahokee
Belle Glade
Atlantis
Haverhill
Highland Beach
Hypoluxo
Juno Beach
Lake Clarke Shores
Lake Park
Lake Worth Beach
Loxahatchee Groves
Mangonia Park
Ocean Ridge
Palm Beach
Palm Beach Shores
South Palm Beach
Village of Golf
Incorporated Villages in Palm Beach county
Briny Breezes
Cloud Lake
Glen Ridge
Gulf Stream
Jupiter Inlet Colony
Lake Clarke Shores
North Palm Beach
Palm Beach Shores
South Palm Beach
Please note that this list includes both cities and incorporated villages within Palm Beach County. There may be additional unincorporated areas and smaller communities throughout the county as well.