Palm Beach luxury condos for sale
Palm Beach luxury condos for sale - a simle guide for buyers and sellers in the area. Learn where to buy a condo in Palm Beach Florida. And most desirable locations in Palm Beach. Give us a call if you are looking for property in Palm Beach area. We are international real estate agency speaking Polish, Spanih and English. Years of experience in property business in Florida south east. We sell properties in Palm Beach county, Broward and Miami Dade area. Our office in located in Boca Raton.
Palm Beach property
Nestled along the pristine coastline of South Florida lies a haven of refined elegance and unmatched grandeur – Palm Beach. This idyllic location has long been regarded as a symbol of luxury, attracting discerning individuals seeking the epitome of opulence and sophistication.
Start search MLS property for sale in Palm Beach here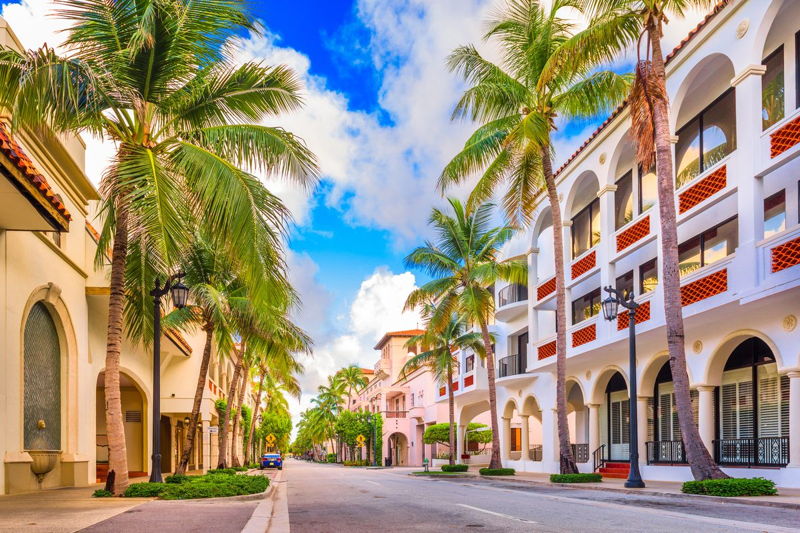 Amidst this paradise, Palm Beach luxury condos stand as testaments to architectural brilliance, offering a lifestyle that merges coastal serenity with exclusive amenities and unparalleled services. In this article, we embark on a captivating journey, exploring the most sought-after locations, exquisite buildings, the process of acquiring a piece of Palm Beach luxury, and the ongoing costs of maintaining these extraordinary properties.
The enchanting Palm Beach - a tapestry of natural beauty
Palm Beach, renowned for its picturesque landscapes, showcases a tapestry of natural beauty that captivates residents and visitors alike. The sun-drenched beaches, swaying palm trees, and vibrant blue waters create a harmonious symphony of tranquility and elegance. Located in southeastern Florida, this exclusive island town exudes sophistication and charm, attracting a discerning clientele from around the world. And property investors from overseas loooking for property in United States in Florida state.
---
Iconic buildings - masterpieces of architectural excellence
Within the enigmatic embrace of Palm Beach, one encounters a collection of iconic buildings that embody architectural excellence and timeless design. Let us delve into some of the most prestigious and captivating condominium residences that grace the landscape:
The Bristol
Rising as a shimmering testament to modern luxury, The Bristol epitomizes refined living. Standing tall at 25 stories, this sleek tower boasts breathtaking views of the Atlantic Ocean and the Intracoastal Waterway. The meticulously crafted interiors, featuring exquisite finishes and state-of-the-art amenities, provide residents with an unparalleled living experience.
The Carlyle
Regarded as a jewel in the crown of Palm Beach, The Carlyle's Mediterranean-inspired architecture seamlessly blends classic elegance with contemporary comfort. Boasting spacious floor plans, private balconies, and a wealth of exceptional amenities, The Carlyle stands as an enduring symbol of sophistication.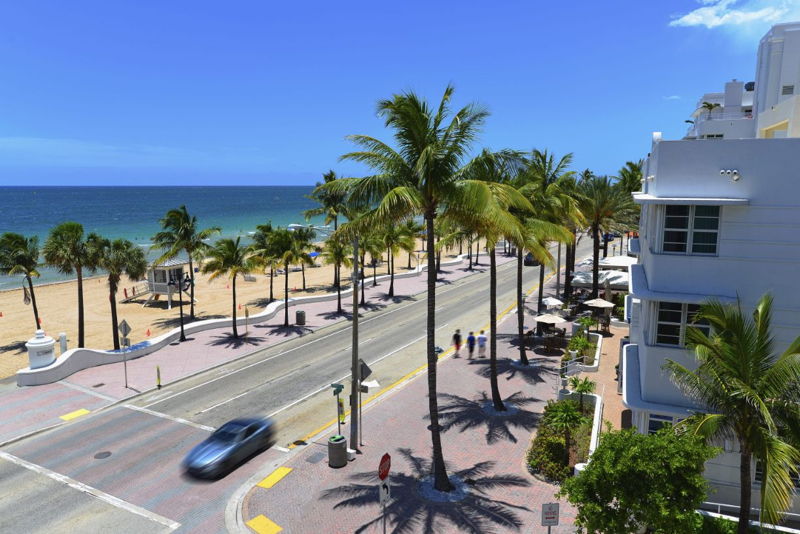 One Palm Beach
Nestled on the prestigious South Ocean Boulevard, One Palm Beach offers an exclusive collection of luxury residences with unobstructed views of the ocean. With its distinctive contemporary design, exceptional craftsmanship, and world-class amenities, this extraordinary building exemplifies the pinnacle of modern elegance.
---
The buying process - acquiring your Palm Beach luxury condo
The process of acquiring a Palm Beach luxury condo requires careful consideration and expert guidance. Here are the key steps involved:
Define your preferences
Before commencing your search for a luxury condo, it is essential to define your preferences and lifestyle requirements. Consider factors such as location, amenities, size, and architectural style to ensure your investment aligns perfectly with your vision.
Engage a knowledgeable real estate agent
Enlisting the services of an experienced real estate agent who specializes in the Palm Beach market is crucial. They possess in-depth knowledge of the area, access to exclusive listings, and can guide you through the intricate process of acquiring a luxury property.
Property selection and viewing
Upon identifying potential properties, schedule viewings to gain a firsthand experience of each condo's unique features, ambiance, and panoramic vistas. Take the time to explore the building's amenities and envision yourself immersed in the luxury and comfort it offers.
Secure financing
Once you have found your dream Palm Beach luxury condo, secure financing by engaging with lenders who specialize in high-end real estate transactions. Expert financial advice ensures a seamless buying process and allows you to make an informed decision.
Conduct due diligence
Thoroughly review the condominium's documentation, including association rules, regulations, and financial statements. Engage legal counsel to ensure all legal aspects are meticulously addressed and understood.
Closing the deal
Upon completing due diligence, finalize the purchase by entering into a sales agreement. With the guidance of your real estate agent and legal counsel, navigate the closing process, fulfilling all legal and financial obligations before officially becoming the owner of your Palm Beach luxury condo.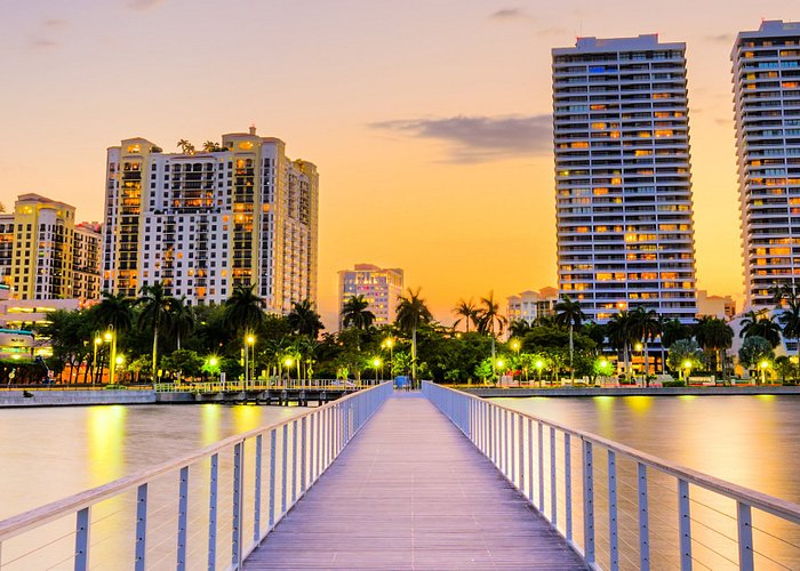 Maintaining property costs - sustaining elegance and comfort
Owning a Palm Beach luxury condo comes with ongoing costs to maintain the elegance and comfort synonymous with such residences. Here are key considerations:
Homeowners Association Fees: Luxury condominiums typically require homeowners association (HOA) fees to cover common area maintenance, security, landscaping, and amenities. These fees contribute to maintaining the exclusivity and pristine condition of the building, ensuring a consistently high standard of living.
Property Management Services: Many luxury condos offer the convenience of professional property management services. These services oversee day-to-day maintenance, security, and concierge assistance, allowing residents to enjoy a worry-free lifestyle.
Insurance and Taxes: Property insurance and taxes are ongoing expenses associated with owning a luxury condo. Comprehensive insurance coverage protects against potential risks, while property taxes contribute to the local community's infrastructure and services.
Maintenance and Upkeep: Maintaining the splendor of a Palm Beach luxury condo involves regular upkeep, repairs, and renovations. These costs ensure that the property retains its allure and value over time.
Utilities and Amenities: Monthly utility bills, including electricity, water, and internet, form part of the ongoing expenses. Additionally, some luxury condos offer exclusive amenities such as fitness centers, spas, and private pools, which may require additional fees.
Palm Beach luxury condos represent the epitome of refined living, where timeless beauty intertwines with architectural brilliance. Embracing opulence amidst the serene coastal landscapes, these extraordinary residences redefine the meaning of luxury. From the iconic buildings that grace the skyline to the meticulous buying process and ongoing costs of maintaining these magnificent properties, Palm Beach offers an unrivaled lifestyle reserved for the discerning few. As you embark on your journey to acquire a piece of this coastal paradise, may the allure of Palm Beach captivate your heart and inspire a life of sophisticated indulgence.
---
Iconic places in Palm Beach area
Palm Beach, renowned for its opulence and elegance, boasts several urbanizations and buildings that epitomize luxury living. Let us delve into the most prestigious and exclusive enclaves in the Palm Beach area, where grandeur meets sophistication.
Worth Avenue
Worth Avenue, often referred to as the "Rodeo Drive of the East," is an iconic shopping destination that exudes luxury and refinement. This upscale street is lined with high-end boutiques, designer stores, gourmet restaurants, and art galleries. The Mediterranean-inspired architecture, adorned with intricate details and lush landscaping, creates an enchanting ambiance. Worth Avenue is not just a shopping district; it is a testament to Palm Beach's timeless allure and serves as a focal point for residents and visitors seeking the epitome of sophisticated indulgence.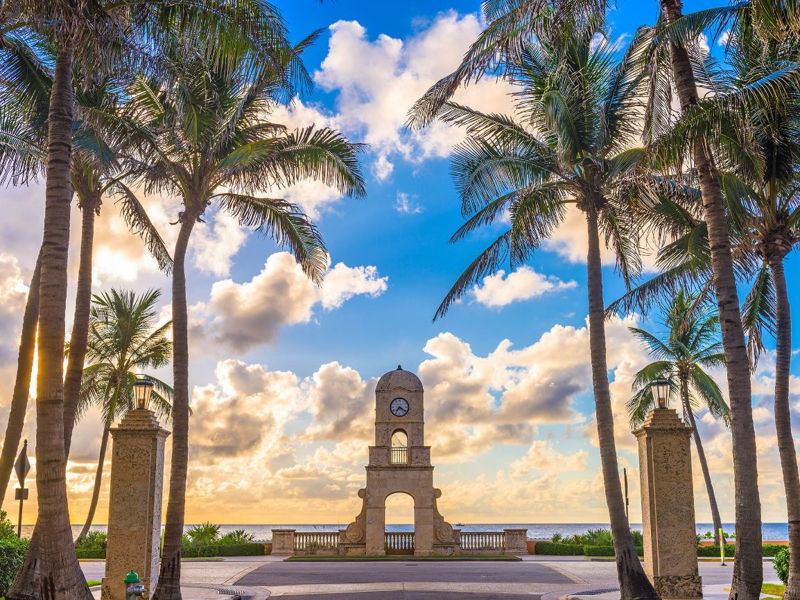 Royal Palm Yacht & Country Club
Situated in the heart of Boca Raton, the Royal Palm Yacht & Country Club is a prestigious and exclusive residential community. This private club encompasses a world-class marina, a championship golf course, and luxurious waterfront estates. The community offers unparalleled amenities, including a state-of-the-art fitness center, tennis courts, and a private beach club. With its meticulously manicured grounds and breathtaking views, this urbanization stands as a symbol of exclusivity and elegance in the Palm Beach area.
The Mar-a-Lago Club
Known worldwide as the private estate turned private club owned by former President Donald J. Trump, the Mar-a-Lago Club is a historic landmark in Palm Beach. This opulent property spans 20 acres and features a magnificent Mediterranean Revival-style mansion. The club offers a myriad of amenities, including a private beach, tennis and croquet courts, a spa, and exquisite dining options. The Mar-a-Lago Club has welcomed dignitaries, celebrities, and social elites, solidifying its status as an emblem of luxury and prestige.
Ocean Reef Club
Located in Key Largo, just a short drive from Palm Beach, the Ocean Reef Club is an exclusive and captivating residential community. Nestled on 2,500 acres of pristine land, this gated enclave offers a range of upscale amenities, including two championship golf courses, a marina, a private airport, and a spa and fitness center. The residences within Ocean Reef Club range from luxurious waterfront estates to elegant condominiums, catering to the discerning tastes of its esteemed residents. The club's commitment to preserving natural beauty and providing world-class service further enhances its reputation as a premier destination for luxury living.
The Breakers Palm Beach
No discussion of luxury in Palm Beach would be complete without mentioning The Breakers Palm Beach. This historic and iconic oceanfront resort is a masterpiece of architecture and design. With its Italian Renaissance-style façade, opulent interiors, and impeccable service, The Breakers has been a favored destination for discerning travelers since its inception in 1896. The resort offers a host of amenities, including multiple swimming pools, private beach access, a world-class spa, and award-winning restaurants. The Breakers Palm Beach showcases the epitome of elegance and has remained a symbol of sophistication in the Palm Beach area for over a century.
Palm Beach's luxury urbanizations and buildings represent the pinnacle of refined living. From the glamorous boutiques of Worth Avenue to the exclusive residential communities like Royal Palm Yacht & Country Club and Ocean Reef Club, Palm Beach offers an array of sophisticated and prestigious options. Whether it's the historic charm of The Mar-a-Lago Club or the timeless grandeur of The Breakers Palm Beach, these urbanizations and buildings epitomize the lavish lifestyle that the Palm Beach area is renowned for.
---
Property market in Palm Beach area
The property market in the Palm Beach area is highly desirable and continues to thrive, attracting investors and affluent individuals seeking luxury residences in a prime location. Here is an overview of the property market in the Palm Beach area, including trends, pricing, and factors that contribute to its allure.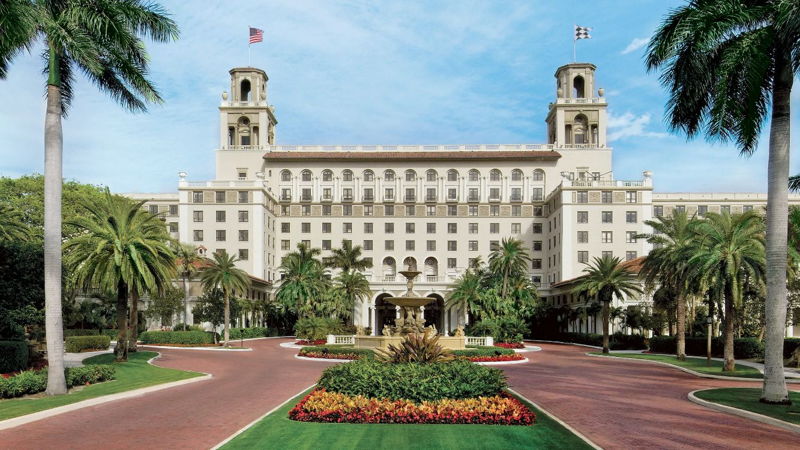 Strong Demand for Luxury Properties
The Palm Beach area has long been synonymous with luxury and exclusivity, attracting high-net-worth individuals from around the world. The demand for luxury properties remains robust, driven by factors such as the area's pristine beaches, year-round pleasant climate, and a vibrant social scene. The allure of Palm Beach's opulent lifestyle and world-class amenities continues to draw affluent buyers seeking exceptional residences.
Luxury Condominium Market
Luxury condominiums play a significant role in the Palm Beach property market. These residences offer a turnkey lifestyle with high-end amenities, panoramic views, and convenient access to the area's attractions. Demand for luxury condos remains strong, with buyers valuing the security, maintenance-free living, and exclusive services provided by these upscale residences. Prices for luxury condos in Palm Beach vary based on factors such as location, size, views, and building amenities.
Single-Family Homes and Estates
Palm Beach is renowned for its grand single-family homes and estates, often characterized by exquisite architecture, sprawling grounds, and waterfront locations. These properties are highly sought after by buyers seeking privacy, expansive living spaces, and custom features. Waterfront properties, with access to the Intracoastal Waterway or the Atlantic Ocean, command premium prices. The pricing of single-family homes and estates in Palm Beach can vary significantly based on factors such as location, size, condition, and unique features.
Exclusive Enclaves and Gated Communities
The Palm Beach area is home to exclusive enclaves and gated communities that offer unparalleled luxury and security. These communities often feature prestigious amenities such as golf courses, private beach clubs, marinas, and concierge services. The allure of these enclaves lies in their exclusivity, meticulous landscaping, and the sense of community they foster. Properties within these gated communities tend to command higher prices due to their desirable locations and exceptional amenities.
Impact of Location
Location plays a crucial role in the Palm Beach property market. Properties located in prime areas such as Palm Beach Island, waterfront lots, or prestigious neighborhoods tend to have higher price points due to their proximity to the beach, renowned shopping districts, fine dining establishments, and cultural attractions. Properties with ocean or Intracoastal Waterway views are particularly sought after, adding to their value and desirability.
International Appeal
The Palm Beach property market has international appeal, attracting buyers from various countries who recognize the area's reputation for luxury and exclusivity. International buyers, particularly from countries such as Canada, Europe, and South America, seek Palm Beach properties as vacation homes, investment opportunities, or primary residences. This international demand contributes to the buoyancy and diversity of the local property market.
Market Stability and Long-Term Investment Potential
The Palm Beach property market has historically demonstrated stability and resilience, even during periods of economic uncertainty. The area's desirability, coupled with limited inventory and strict development regulations, has helped maintain property values over time. Palm Beach properties are often considered long-term investments due to their potential for appreciation and the enduring appeal of the area.
Palm Beach property market remains a highly sought-after destination for luxury real estate. With strong demand for luxury condos, prestigious single-family homes, and properties within exclusive enclaves, the market continues to thrive. The combination of a prime location, upscale amenities, international appeal, and market stability contributes to the allure and enduring value of properties in the Palm Beach area.
---
Opinions about condominium buying in Palm Beach
When considering buying a condominium in Palm Beach, there are several important factors to take into account. Here are some key opinions and considerations to help you make an informed decision:
Location is Paramount
Palm Beach offers a variety of locations for condominium living, each with its own unique charm and advantages. Consider your lifestyle preferences and priorities. Do you prefer a beachfront condo with direct ocean views? Or would you rather be closer to the vibrant shopping and dining scenes? Research different neighborhoods and evaluate their proximity to amenities, transportation, and the areas that resonate most with your lifestyle.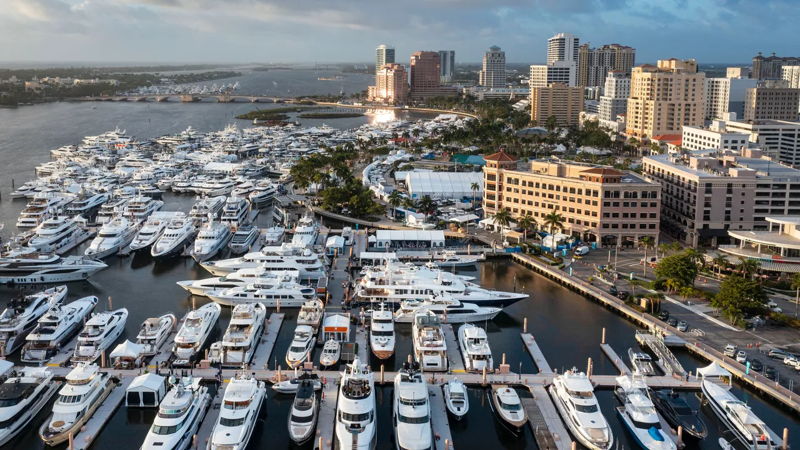 Amenities and Services
Luxury condominium living in Palm Beach often comes with a plethora of amenities and services. Opinions may vary on which amenities are most desirable, but some common features include fitness centers, pools, spas, concierge services, private beach access, and secure parking. Prioritize the amenities that align with your lifestyle and contribute to the comfort and convenience you seek in a luxury residence.
Building Reputation and Management
The reputation and management of the condominium building are crucial aspects to consider. Look into the track record and reputation of the developer, as well as the building's homeowners association. Seek opinions from current or previous residents to gain insights into the level of service, responsiveness, and overall satisfaction with the building management. A well-managed building ensures a smooth living experience and the preservation of property value.
View and Orientation
The view from your condominium can greatly enhance your living experience. Ocean views, Intracoastal Waterway vistas, or cityscapes all have their appeal. Consider the orientation of the unit within the building as well, as this can affect natural light and privacy. Opinions on preferred views and orientations will vary, so determine what aspects are most important to you and prioritize them during your search.
Size and Layout
The size and layout of the condominium unit are significant considerations. Determine the number of bedrooms and bathrooms you require, as well as the overall square footage and configuration of the space. Opinions on unit size will vary depending on individual needs and preferences. Consider how you plan to utilize the space and whether it can accommodate your lifestyle and any specific requirements you may have.
Association Rules and Fees
Review the association rules and regulations governing the condominium community. Opinions may differ on the level of strictness or leniency desired in a community's rules. Familiarize yourself with any pet policies, rental restrictions, or architectural guidelines that may impact your lifestyle or future plans for the property. Additionally, carefully assess the association fees and understand what they cover, including building maintenance, insurance, amenities, and reserves.
Long-Term Investment Potential
Consider the long-term investment potential of the condominium. Opinions may vary on the real estate market's future outlook, but Palm Beach has historically maintained its desirability and property values. Assess factors such as location, market trends, and the building's reputation to evaluate the potential for appreciation and long-term returns on investment.
In conclusion, the decision to buy a condominium in Palm Beach should be guided by personal preferences, lifestyle considerations, and a thorough assessment of the property, building, and location. Seek expert advice, conduct thorough due diligence, and listen to multiple opinions to ensure that your purchase aligns with your goals and aspirations for luxury condominium living in this coveted coastal paradise.