Top 5 Italian restaurants in Lauderdale by the Sea
Italians restaurants in lauderdale by the Sea - a guide for visitors and property seekers in the area. Sometimes we need to have a nice lunch or take a break from property search in Lauderdale by the Sea area. Lauderdale by the Sea, a picturesque coastal town in Florida, offers a vibrant dining scene with a wide variety of cuisines to suit every palate. Among the many options available, Italian cuisine stands out for its exquisite flavors, authentic recipes, and warm hospitality. In this article, we will delve into five remarkable Italian restaurants that capture the essence of Italy right here in Lauderdale by the Sea.
Armondo's Italian Restaurant
Address: 230 Commercial Blvd, Lauderdale by the Sea, FL 33308
Armondo's Italian Restaurant is a local favorite, known for its traditional Italian dishes and charming ambiance. The restaurant's warm and welcoming atmosphere instantly puts guests at ease, making them feel like part of the family. From classic pasta dishes like spaghetti carbonara to mouthwatering seafood risotto, Armondo's offers an extensive menu that caters to all tastes. Visitors often rave about the attentive service and the unforgettable tiramisu, which serves as the perfect ending to a delightful meal.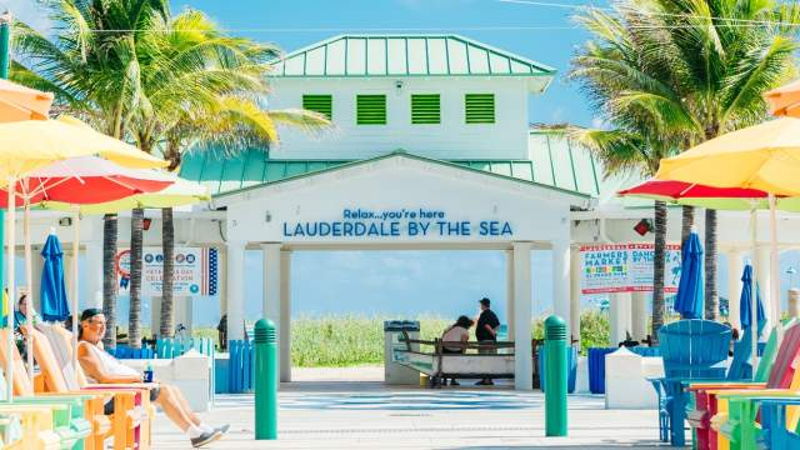 Café Italia
Address: 239 Commercial Blvd, Lauderdale by the Sea, FL 33308
Café Italia is a hidden gem that embodies the true essence of Italian cuisine. This cozy restaurant prides itself on using the freshest ingredients to create simple yet elegant dishes that showcase the flavors of Italy. The homemade pasta, such as the delicate fettuccine Alfredo, is a must-try. Visitors frequently compliment Café Italia's friendly staff, who go above and beyond to provide an exceptional dining experience. Be sure to indulge in their delectable cannoli for a sweet treat.
Sicilian Oven
Address: 2486 N Federal Hwy, Lauderdale by the Sea, FL 33305
For those seeking a contemporary twist on Italian cuisine, Sicilian Oven is the perfect choice. This restaurant combines traditional Sicilian recipes with a modern flair, resulting in dishes that are both innovative and satisfying. Their wood-fired pizzas are a crowd favorite, offering a perfect balance of crispy crust and mouthwatering toppings. Guests often praise Sicilian Oven's vibrant and inviting ambiance, making it an ideal spot for a casual meal with friends or family.
Casa D'Angelo Ristorante
Address: 1201 N Federal Hwy, Fort Lauderdale, FL 33304
Located just a short drive from Lauderdale by the Sea, Casa D'Angelo Ristorante is a renowned establishment that epitomizes fine Italian dining. Led by renowned chef Angelo Elia, this restaurant offers an exceptional culinary experience with an extensive menu featuring authentic Italian flavors. From the succulent osso buco to the exquisite homemade pasta, every dish at Casa D'Angelo is a masterpiece. The impeccable service and elegant atmosphere make it a top choice for special occasions or a memorable night out.
Café Martorano
Address: 3343 E Oakland Park Blvd, Fort Lauderdale, FL 33308
While not located in Lauderdale by the Sea, Café Martorano is worth the short trip for its incredible Italian-American fusion cuisine. Founded by celebrity chef Steve Martorano, this lively restaurant combines classic Italian flavors with a contemporary twist, resulting in unique and flavorful dishes. The renowned meatball and the signature eggplant stack are a testament to Chef Martorano's culinary expertise. With its energetic ambiance and live DJ performances, Café Martorano offers an unforgettable dining experience.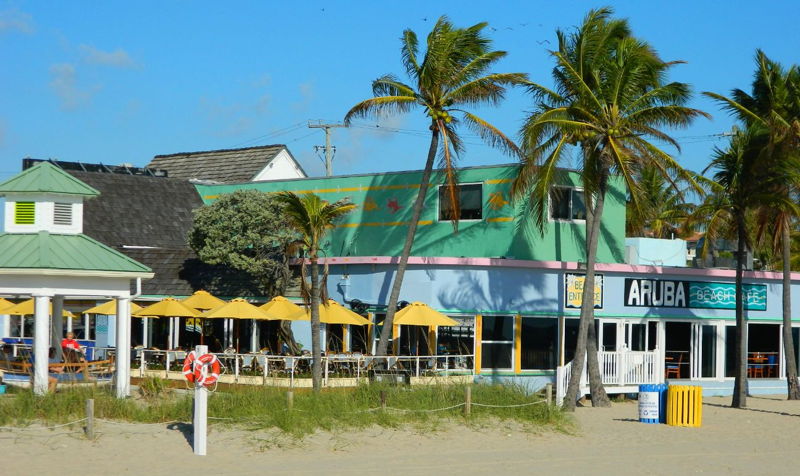 Lauderdale by the Sea boasts a vibrant culinary scene, and these five Italian restaurants exemplify the town's commitment to delivering exceptional flavors and warm hospitality. Whether you're craving traditional recipes, modern twists, or a fine dining experience, these establishments have it all. So, indulgeyour senses and embark on a delightful culinary journey through the flavors of Italy in Lauderdale by the Sea. Visit Armondo's Italian Restaurant, Café Italia, Sicilian Oven, Casa D'Angelo Ristorante, and Café Martorano, and let their delectable dishes transport you to the heart of Italy. Bon appétit!
---
Check also informations about condos in Lauderdale by the Sea. Where to buy and how to buy property investment in Lauderdale by the Sea area.