Property Auctions in Fort Lauderdale
Property Auctions in Fort Lauderdale - an investor guide in Broward county. Property auctions in Fort Lauderdale offer a unique opportunity for buyers and sellers alike to engage in a fast-paced, transparent, and thrilling real estate transaction. Whether you're an investor seeking a lucrative deal or a homeowner looking to sell quickly, Fort Lauderdale's property auctions provide a platform to achieve your goals. In this article, we'll explore the ins and outs of property auctions in Fort Lauderdale, highlighting the benefits and key considerations for buyers and sellers. So, let's dive in and uncover the world of property auctions in sunny Fort Lauderdale!
What are Property Auctions?
Property auctions are events where real estate properties are sold to the highest bidder in a competitive bidding process. Unlike traditional real estate transactions, property auctions in Fort Lauderdale feature a dynamic atmosphere, often resulting in swift sales and attractive prices. These auctions may take place in physical locations or be conducted online, providing a wider reach for buyers and sellers.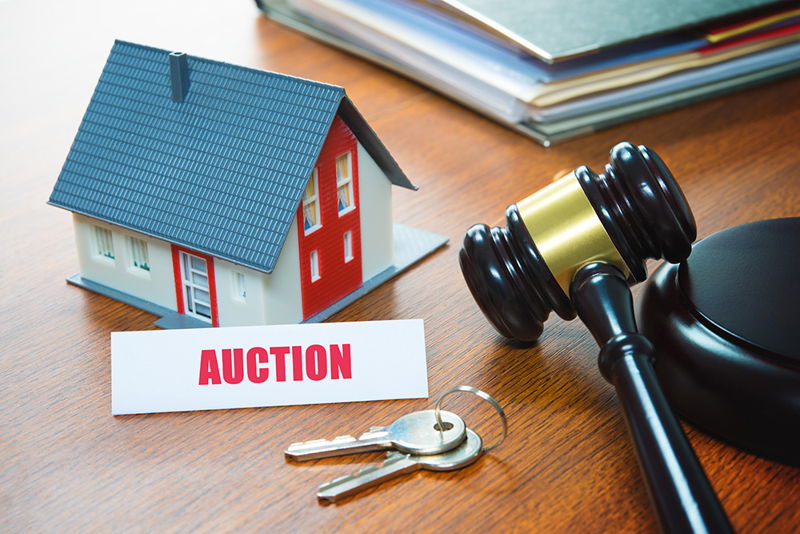 The Benefits of Property Auctions in Fort Lauderdale
Efficient Sales Process
Property auctions in Fort Lauderdale offer a time-efficient method for sellers, providing an opportunity to sell properties quickly. This is particularly advantageous for those seeking a fast sale due to financial constraints or personal circumstances.
Competitive Bidding
Buyers benefit from property auctions by gaining access to a wide range of properties and competing against other bidders. This competitive environment often leads to fair market value prices or even attractive deals.
Transparency
Property auctions in Fort Lauderdale foster transparency, as all participants have an equal opportunity to place bids. This transparency ensures a level playing field, encouraging trust among buyers and sellers.
---
Participating in Property Auction
Registration
To participate in a property auction in Fort Lauderdale, interested buyers must register beforehand. This involves providing necessary identification documents, proof of funds, and meeting any specific requirements set by the auction house.
Pre-Auction Research
Prior to the auction, buyers should conduct thorough research on the properties available for bidding. This includes inspecting the properties, reviewing legal documentation, and assessing their market value. Conducting due diligence will enable buyers to make informed decisions and avoid any unexpected surprises.
Establishing a Budget
Setting a budget is crucial for buyers participating in property auctions. It helps avoid overspending and ensures that you don't get carried away in the excitement of the bidding process. Establishing a budget will help you make rational decisions and focus on properties that align with your financial capabilities.
---
Tips for Sellers at Property Auctions
Setting a Reserve Price
Sellers must determine a reserve price, which is the minimum amount they are willing to accept for their property. This ensures that the property is not sold for an undesired price, giving the seller some control over the outcome.
Property Preparation
To attract potential buyers and maximize the value of their property, sellers should ensure that it is well-presented and in good condition. Staging the property, performing necessary repairs, and conducting professional cleaning can significantly impact its appeal.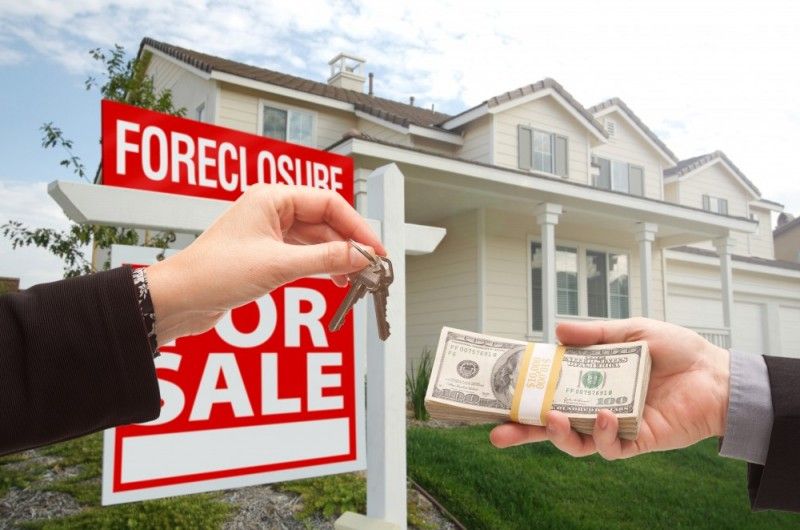 Marketing Strategy
To attract a pool of interested buyers, sellers should work closely with the auction house to develop an effective marketing strategy. Utilizing online platforms, local advertising, and reaching out to relevant networks will help generate interest and increase the chances of a successful sale.
Property auctions in Fort Lauderdale offer an exciting and efficient way to buy or sell real estate properties. With their competitive bidding process, transparency, and quick turnaround, these auctions have become increasingly popular in the local real estate market. By understanding the auction process, conducting thorough research, and setting realistic expectations, buyers and sellers can navigate property auctions successfully. So, whether you're looking for your dream home or aiming to sell quickly, consider exploring the vibrant world of property auctions in Fort Lauderdale. Happy bidding!
---
Finding Property Auctions in Fort Lauderdale
Local Auction Houses
Fort Lauderdale has several reputable auction houses that specialize in property auctions. Research and identify these auction houses to stay updated on upcoming auctions and gain access to a diverse range of properties.
Online Platforms
In today's digital era, online platforms have become a convenient way to participate in property auctions. Look for websites that specialize in real estate auctions, as they often list upcoming auctions in Fort Lauderdale. These platforms allow buyers to bid from the comfort of their own homes, expanding their options and eliminating geographical limitations.
Key Considerations for Property Auctions
Financial Readiness
Buyers should ensure they have their finances in order before participating in a property auction. This includes obtaining pre-approval for financing, setting aside sufficient funds for the deposit, and being prepared to complete the purchase within the specified timeframe.
Understanding Terms and Conditions
Each property auction may have specific terms and conditions that buyers and sellers must adhere to. It is essential to thoroughly read and understand these terms, including auction fees, deposit requirements, and any additional costs associated with the transaction.
Seek Professional Advice
Navigating property auctions can be complex, especially for first-time participants. It is advisable to seek advice from a real estate agent or legal professional experienced in property auctions. They can provide guidance throughout the process, ensuring that you make informed decisions and protect your interests.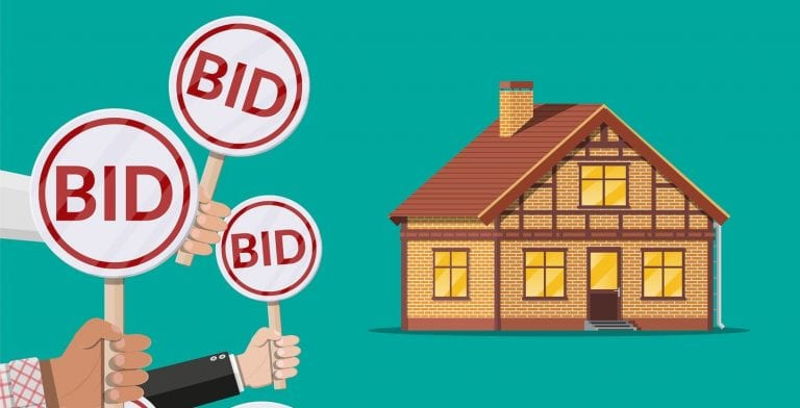 Property auctions in Fort Lauderdale present an exciting opportunity for buyers and sellers to engage in a fast-paced, transparent, and efficient real estate transaction. With careful preparation, research, and an understanding of the auction process, participants can maximize their chances of success. Whether you're looking for a great deal or a quick sale, property auctions in Fort Lauderdale offer a compelling alternative to traditional real estate transactions. Embrace the thrill of the bidding process and explore the vibrant world of property auctions in this sunny Florida city!
---
Most popular areas for cheap property purchase in Fort Lauderdale
Fort Lauderdale, known for its beautiful beaches, vibrant culture, and desirable lifestyle, offers various neighborhoods and areas where buyers can find affordable properties. While property prices can vary depending on factors such as location, condition, and demand, the following areas are often considered popular choices for affordable property purchases in Fort Lauderdale.
Wilton Manors
Located just north of downtown Fort Lauderdale, Wilton Manors is a trendy and diverse neighborhood known for its vibrant LGBTQ+ community. The area offers a mix of single-family homes, townhouses, and condominiums at relatively affordable prices compared to neighboring areas. Wilton Manors provides easy access to the city's entertainment districts, shopping centers, and parks.
Oakland Park
Situated west of Wilton Manors, Oakland Park is another neighborhood with attractive property options for budget-conscious buyers. The area features a range of housing types, including single-family homes, duplexes, and condos. Oakland Park has undergone revitalization in recent years, with new restaurants, shops, and community amenities contributing to its appeal.
Lauderdale Lakes
Lauderdale Lakes, located northwest of downtown Fort Lauderdale, offers more affordable housing options compared to the coastal areas. The neighborhood features a mix of single-family homes and condominiums, making it an attractive choice for buyers seeking affordable prices. Lauderdale Lakes provides convenient access to major highways and is in close proximity to shopping centers and recreational parks.
Lauderhill
Lauderhill, situated west of Fort Lauderdale, is known for its diverse population and affordable real estate options. The area offers a variety of housing choices, including single-family homes, townhouses, and apartments. Lauderhill has seen recent development and improvement projects, enhancing its desirability among buyers.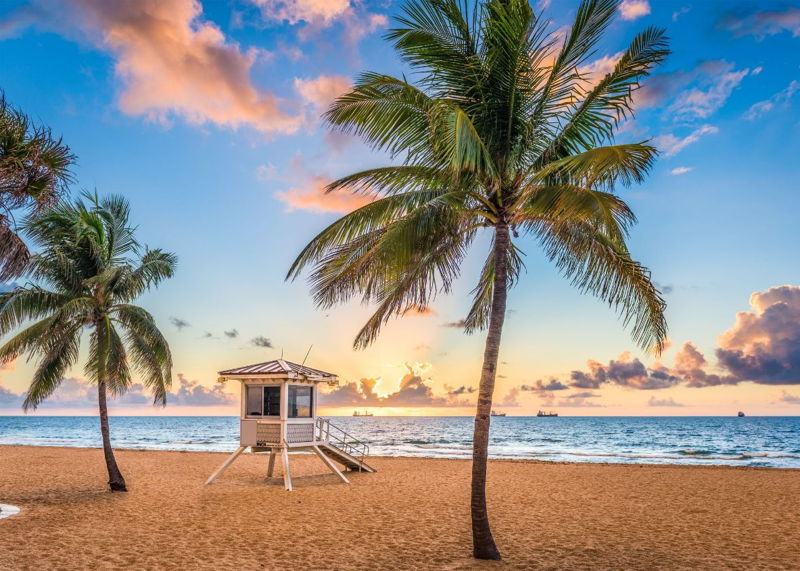 North Andrews Gardens
Located in the northeastern part of Fort Lauderdale, North Andrews Gardens offers a mix of older and newer homes at relatively affordable prices. The neighborhood provides easy access to major highways, shopping centers, and recreational facilities. North Andrews Gardens attracts buyers looking for affordable properties while still being within proximity to downtown Fort Lauderdale.
Dania Beach
Just south of Fort Lauderdale, Dania Beach offers a laid-back coastal lifestyle with more affordable property options compared to its neighboring areas. Buyers can find a range of housing options, including single-family homes, townhouses, and condominiums. Dania Beach is known for its beautiful beaches, marinas, and proximity to Fort Lauderdale-Hollywood International Airport.
When searching for affordable properties in these areas, it's essential to work with a local real estate agent who can provide up-to-date market insights and assist in finding the best deals. Conducting thorough research, visiting open houses, and being prepared to act quickly when a suitable property becomes available can help buyers secure a great deal in Fort Lauderdale's popular and affordable neighborhoods.