Miami Coconut Grove places to visit
Miami Coconut Grove - places you must visit while spending time in Miami. Nestled along the scenic shores of Biscayne Bay, Coconut Grove in Miami is a vibrant neighborhood that effortlessly blends history, nature, and a bohemian ambiance. Known for its lush greenery, charming streets, and captivating waterfront, Coconut Grove offers a myriad of attractions for visitors to explore. In this article, we'll take you on a journey through the must-visit places in Miami's Coconut Grove, showcasing the unique allure of this captivating neighborhood.
Vizcaya Museum and Gardens
Start your Coconut Grove adventure at the breathtaking Vizcaya Museum and Gardens. This historic Italian Renaissance-style villa, built in the early 20th century, boasts stunning architecture and is surrounded by meticulously manicured gardens. Explore the opulent interiors, stroll through the lush gardens adorned with fountains and sculptures, and enjoy panoramic views of Biscayne Bay. Vizcaya is a true gem that transports you to a different era.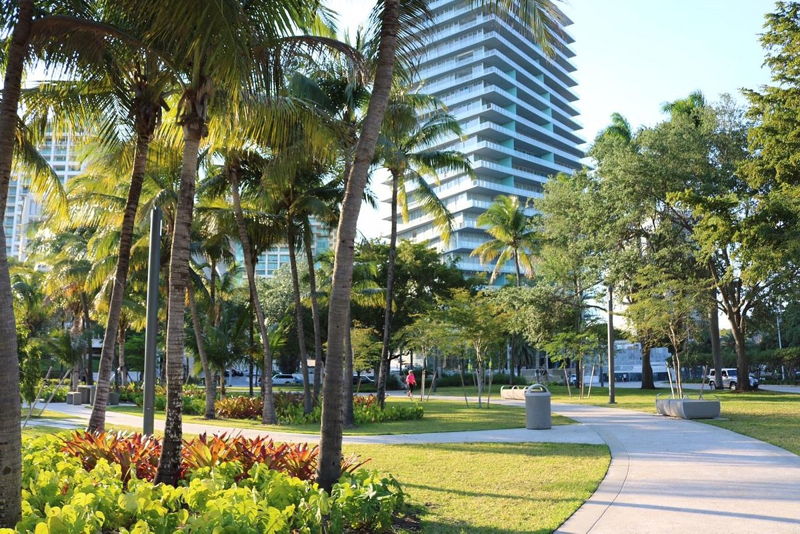 The Barnacle Historic State Park
For a glimpse into Miami's past, head to The Barnacle Historic State Park. This hidden gem offers a serene retreat from the bustling city. The park is home to the oldest house in Miami-Dade County, the charming Barnacle House. Explore the nature trails, have a picnic under the shady trees, or take a kayak out onto the bay. The Barnacle also hosts regular events, including moonlight concerts and guided tours, allowing visitors to immerse themselves in the rich history of the area.
CocoWalk
Located at the heart of Coconut Grove, CocoWalk is a vibrant outdoor mall that blends shopping, dining, and entertainment. With a unique Mediterranean-style architecture, CocoWalk features a wide range of shops, from popular brands to local boutiques, as well as restaurants serving delicious cuisine. Catch a movie at the theater, enjoy live music at the courtyard, or simply soak in the lively atmosphere while savoring an ice cream cone. CocoWalk is the perfect place to spend a leisurely afternoon.
Peacock Park
Situated on the shores of Biscayne Bay, Peacock Park is a picturesque green space that offers stunning waterfront views and a variety of recreational activities. Take a leisurely stroll along the bayfront promenade, have a picnic under the shade of the majestic oak trees, or engage in outdoor activities such as volleyball, soccer, or yoga. The park also hosts events and festivals throughout the year, making it a popular gathering spot for locals and visitors alike.
The Kampong
For a tranquil escape amidst lush tropical gardens, visit The Kampong. This botanical garden is the former residence of famed plant explorer Dr. David Fairchild. Explore the diverse collection of exotic plants and trees from around the world, including rare fruits, palms, and flowering trees. Take a guided tour to learn about the fascinating history and botanical significance of the garden. The Kampong offers a serene and educational experience for nature enthusiasts.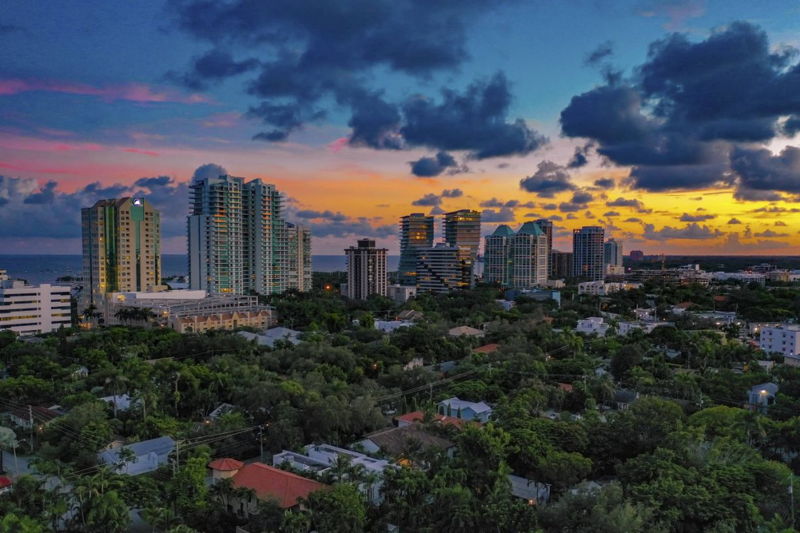 ---
Coconut Grove in Miami is a treasure trove of captivating attractions that seamlessly blend history, nature, and a relaxed ambiance. From the grandeur of Vizcaya Museum and Gardens to the tranquility of The Barnacle Historic State Park, the vibrant energy of CocoWalk, the scenic beauty of Peacock Park, and the serene oasis of The Kampong, Coconut Grove offers something for everyone. So, whether you're a history buff, nature lover, or simply seeking a unique experience, don't miss the chance to explore the enchanting charms of Miami's Coconut Grove.
Coconut Grove by night
As the sun sets over Biscayne Bay, Coconut Grove in Miami undergoes a captivating transformation. The neighborhood's vibrant energy takes on a new form, as its streets come alive with a distinct charm and allure. In this article, we'll explore the enchanting experience of Coconut Grove by night, showcasing the diverse range of activities and attractions that make it a must-visit destination after dark.
Dinner and Drinks at Commodore Plaza
To start your evening in Coconut Grove, head to Commodore Plaza, a bustling street lined with restaurants, bars, and cafes. Indulge in a delightful dinner at one of the many culinary hotspots offering diverse cuisine options. From fresh seafood to international flavors and fusion creations, you'll find a restaurant to suit your palate. Afterward, immerse yourself in the vibrant nightlife by hopping between the neighborhood's trendy bars, enjoying craft cocktails, live music, and a lively atmosphere.
Grove Bay Promenade
For a romantic evening or a peaceful stroll, make your way to the Grove Bay Promenade. Located along the waterfront, this scenic walkway offers stunning views of Biscayne Bay and the sparkling Miami skyline. Take a leisurely walk hand-in-hand, enjoy the gentle sea breeze, and soak in the serene ambiance. The promenade is beautifully illuminated at night, creating a magical atmosphere that is perfect for an intimate outing or simply for some quiet reflection.
The Mutiny Hotel Rooftop
For panoramic views of Coconut Grove and beyond, head to the rooftop of The Mutiny Hotel. This upscale hotel offers a rooftop lounge where you can unwind and enjoy a drink while taking in breathtaking vistas. Admire the city lights, the shimmering bay, and the lush greenery that defines the neighborhood. The Mutiny Hotel Rooftop provides an elegant and sophisticated setting for a memorable evening in Coconut Grove.
Miami Improv
If you're in the mood for laughter and entertainment, make your way to the Miami Improv, located in Coconut Grove's CocoWalk. This comedy club hosts a variety of shows featuring both local and nationally renowned comedians. Prepare to be entertained by hilarious performances and engage in a night of laughter with friends or loved ones. Check the schedule ahead of time to secure tickets for a night of comedy that will leave you in stitches.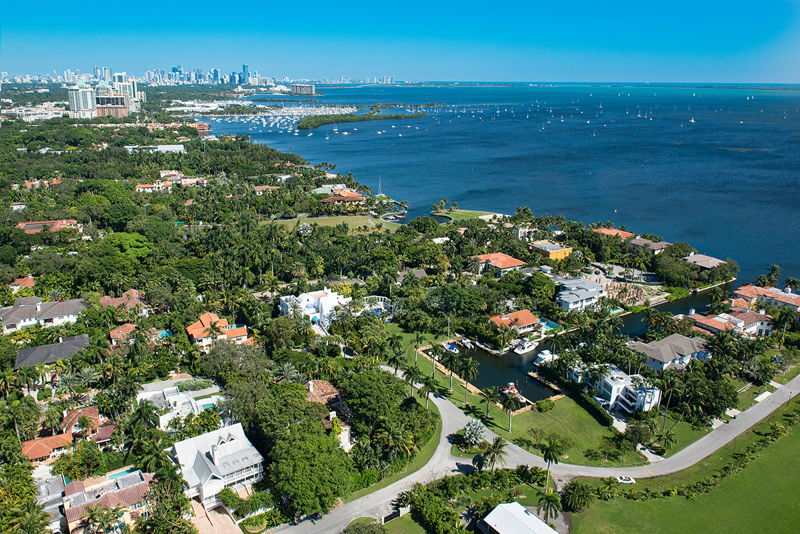 Nighttime Kayaking on Biscayne Bay
For a unique and adventurous experience, consider embarking on a nighttime kayaking adventure on Biscayne Bay. Several tour operators offer guided kayak tours that allow you to explore the bay under the moonlit sky. Glide through the calm waters, witness the city lights reflecting on the bay's surface, and enjoy the tranquility of the nocturnal surroundings. It's a remarkable way to connect with nature and experience Coconut Grove from a different perspective.
Coconut Grove in Miami reveals a whole new side of its allure after the sun goes down. From indulging in delicious dining experiences and savoring craft cocktails at Commodore Plaza to enjoying romantic strolls along the Grove Bay Promenade, immersing yourself in the vibrant nightlife at The Mutiny Hotel Rooftop, laughing the night away at the Miami Improv, or embarking on a nighttime kayaking adventure on Biscayne Bay, the possibilities are endless. Coconut Grove by night promises an unforgettable experience that combines charm, entertainment, and natural beauty, making it a must-visit destination for those seeking an enchanting evening in Miami.