Smart Brickell new development in Miami
Smart Brickell - A Technological Marvel Transforming Miami's Skyline
Miami, known for its vibrant culture and stunning skyline, is set to witness a groundbreaking transformation with the advent of Smart Brickell. This visionary project is poised to reshape the city's urban landscape by incorporating advanced technologies and sustainable design principles. With a focus on innovation, convenience, and connectivity, Smart Brickell aims to set new standards for urban living in the digital age.
Revolutionizing Urban Living
Smart Brickell is not just another real estate development; it represents a paradigm shift in the way we envision modern cities. This ambitious project integrates cutting-edge technologies to create a seamless and intelligent living environment for its residents. From smart home automation systems to advanced security features, every aspect of the development is designed to enhance the quality of life and elevate the overall living experience.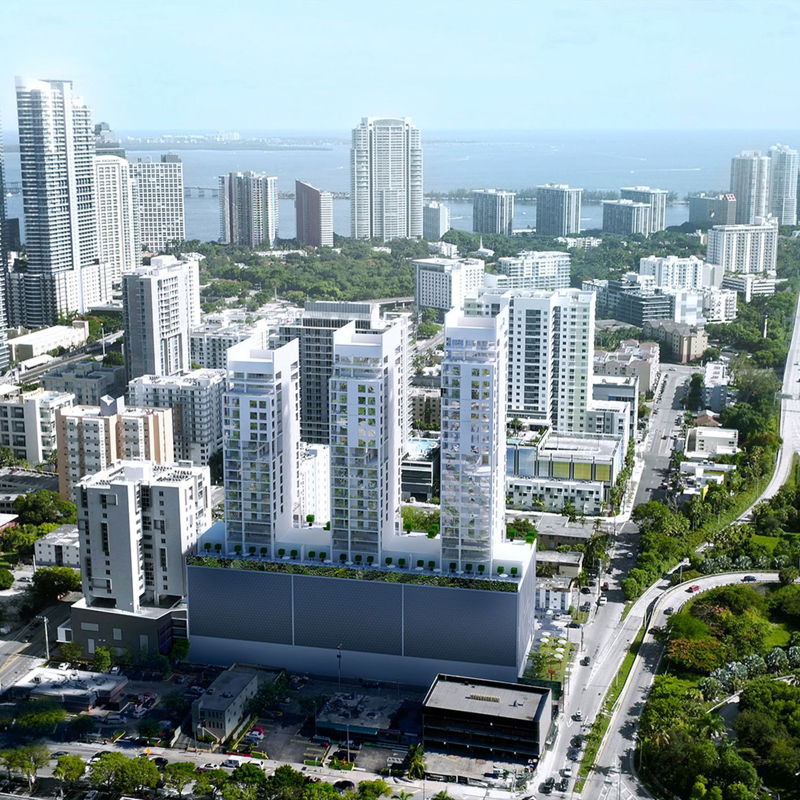 Smart Infrastructure
At the core of Smart Brickell lies a robust infrastructure that connects various elements of the development, enabling a truly interconnected ecosystem. High-speed internet connectivity, smart grid systems, and intelligent transportation solutions are just a few examples of the state-of-the-art infrastructure that make Smart Brickell a truly smart city within a city.
Smart Homes and Amenities
One of the standout features of Smart Brickell is its smart homes. Each residence is equipped with advanced automation systems that allow residents to control various aspects of their homes with ease. From lighting and temperature to security and entertainment, all can be effortlessly managed through intuitive interfaces or even voice commands.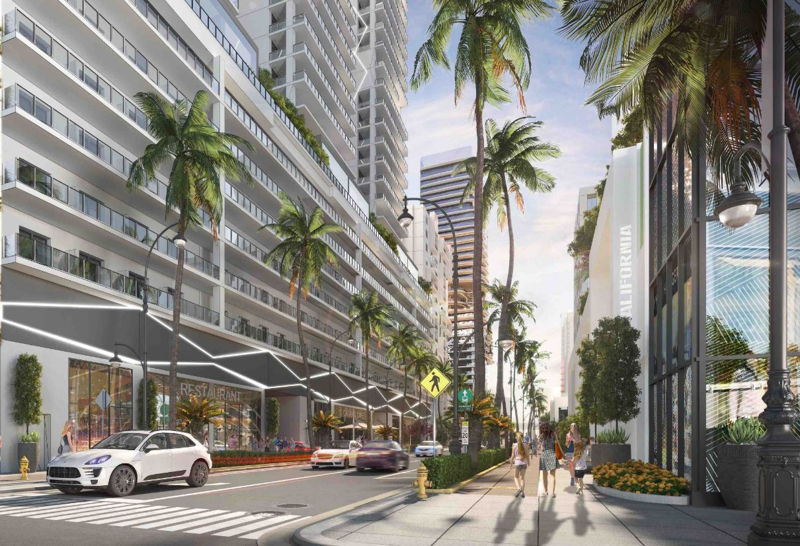 In addition to smart homes, Smart Brickell offers a range of world-class amenities that redefine urban living. Residents can enjoy exclusive access to rooftop pools, fitness centers, co-working spaces, and communal areas, all enhanced by smart technologies. The integration of artificial intelligence and data analytics ensures efficient energy management, optimized resource allocation, and personalized experiences for residents.
Sustainability and Green Initiatives
Smart Brickell's commitment to sustainability sets it apart from conventional developments. From the construction phase to daily operations, the project incorporates eco-friendly practices and green technologies. Energy-efficient systems, water conservation measures, and the integration of renewable energy sources contribute to a reduced environmental footprint. Smart waste management systems further enhance sustainability efforts, ensuring efficient recycling and waste disposal.
Enhancing Connectivity
Connectivity is a fundamental aspect of Smart Brickell's design. The development's strategic location in the heart of Miami ensures easy access to key destinations, including business districts, cultural hubs, and entertainment venues. The incorporation of smart transportation solutions, such as electric vehicle charging stations and intelligent parking systems, facilitates seamless mobility and reduces congestion.
Check the availability of the apartments for sale in Smart Brickell
Smart Brickell is poised to revolutionize urban living in Miami by creating a technologically advanced and sustainable community. With its integration of smart infrastructure, intelligent homes, sustainable practices, and enhanced connectivity, this visionary project sets a new standard for urban development. Smart Brickell represents a glimpse into the future of smart cities, where innovation and convenience converge to create an unparalleled living experience.
Location of the building in Miami
Smart Brickell, located in the heart of Miami, offers residents access to a vibrant neighborhood with a multitude of amenities and attractions. Let's explore some of the notable locations and amenities around Smart Brickell:
Brickell City Centre: Just a stone's throw away from Smart Brickell, Brickell City Centre is a premier shopping and entertainment destination. It features a wide array of luxury retailers, high-end boutiques, dining options, and entertainment venues, offering residents a world-class shopping experience.

Mary Brickell Village: Situated within walking distance, Mary Brickell Village is a lively pedestrian-friendly area filled with trendy restaurants, bars, and shops. Residents can enjoy a vibrant nightlife scene, grab a bite to eat at an upscale restaurant, or relax with a drink at one of the many outdoor cafes.

Brickell Avenue: Known as Miami's financial district, Brickell Avenue is home to numerous corporate headquarters, upscale hotels, and prestigious condominiums. The area offers a thriving business environment and is dotted with gourmet restaurants, luxurious spas, and high-end fitness centers. Check also the best Miami private schools in the area

Bayfront Park: Located nearby, Bayfront Park provides residents with a tranquil oasis amidst the bustling city. This waterfront park offers stunning views of Biscayne Bay, lush green spaces, walking trails, and a variety of recreational activities. Residents can attend concerts, festivals, and outdoor events that are regularly hosted in the park.

Museum Park: Art and culture enthusiasts will appreciate the close proximity of Museum Park, which houses two renowned museums: the Perez Art Museum Miami (PAMM) and the Frost Museum of Science. PAMM showcases contemporary art exhibitions, while the Frost Museum of Science offers interactive exhibits and an awe-inspiring planetarium.

Key Biscayne: A short drive from Smart Brickell, Key Biscayne is a beautiful island paradise with pristine beaches, nature reserves, and a championship golf course. Residents can enjoy outdoor activities such as swimming, boating, cycling, or simply relax in the sun while taking in breathtaking ocean views.

Miami Design District: Within a short distance, the Miami Design District offers a unique blend of art, design, and luxury retail. This trendy neighborhood is home to high-end fashion boutiques, art galleries, and innovative dining experiences, making it a haven for fashionistas and creative individuals.

Wynwood Arts District: A short drive from Smart Brickell, the Wynwood Arts District is renowned for its vibrant street art scene. This eclectic neighborhood is filled with colorful murals, art galleries, hip bars, and innovative restaurants, attracting visitors from around the world.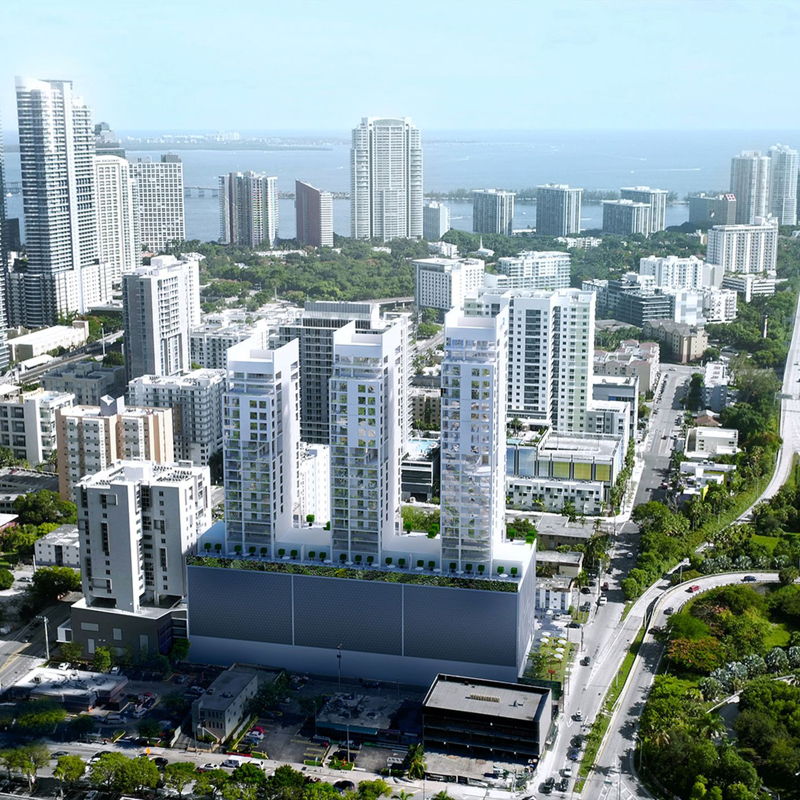 In addition to these nearby locations, Smart Brickell itself offers a host of amenities for residents. These include rooftop pools, fitness centers, spa facilities, co-working spaces, and communal areas designed to foster a sense of community and well-being. Check also top 10 Spas in Miami area. Residents can enjoy unparalleled convenience and an enriching lifestyle right within the development.
Investment potential Smart Brickell
Smart Brickell in Miami holds significant rental potential due to its prime location, innovative features, and desirable amenities. Here are some factors that contribute to its rental appeal:
Prime Location
Smart Brickell's central location in the heart of Miami's vibrant Brickell neighborhood makes it highly attractive to renters. Brickell is known as Miami's financial district and offers a bustling urban environment with proximity to major employment centers, corporate headquarters, and business districts. This makes Smart Brickell an ideal choice for professionals seeking convenient access to work, reducing commuting time and enhancing work-life balance.
Smart Living Features
The incorporation of advanced smart home technologies and automation systems in each residence elevates the appeal for tech-savvy renters. The ability to control lighting, temperature, security systems, and entertainment devices with ease creates a modern and convenient living experience. Renters are increasingly seeking properties that offer smart home features, and Smart Brickell provides exactly that.
Luxury Amenities
Smart Brickell's extensive range of luxurious amenities adds significant value for potential renters. Access to rooftop pools, fitness centers, spa facilities, co-working spaces, and communal areas allows residents to enjoy a high-quality lifestyle within the development itself. The presence of these upscale amenities contributes to the overall desirability of Smart Brickell as a rental property.
Sustainable and Green Living
With its focus on sustainability and green initiatives, Smart Brickell appeals to environmentally conscious renters. The integration of energy-efficient systems, water conservation measures, and renewable energy sources aligns with the growing demand for eco-friendly living. Renters who prioritize sustainability and wish to minimize their carbon footprint are likely to be attracted to Smart Brickell's green initiatives.
Connectivity and Neighborhood Attractions
Smart Brickell's proximity to popular attractions, entertainment venues, shopping centers, and dining options enhances its rental potential. Residents can easily access Brickell City Centre, Mary Brickell Village, Bayfront Park, and other nearby hotspots, offering a wide range of recreational activities and entertainment options. The convenience of having these amenities within walking distance makes Smart Brickell an enticing choice for renters.
Potential for High Rental Demand
Miami's real estate market has demonstrated consistent demand for rental properties, driven by factors such as job opportunities, tourism, and a vibrant lifestyle. With its modern design, smart features, and sought-after location, Smart Brickell is well-positioned to attract tenants seeking a contemporary and luxurious living experience.
See also all new developments in Miami and Florida south east
It's important to note that rental potential can vary based on market conditions, rental rates, and other factors specific to the real estate market at any given time. Conducting thorough market research and consulting with real estate professionals would provide more accurate insights into the rental potential of Smart Brickell in the current market.