Ultimate guide to property buying in Wabasso Beach
Discover the Hidden Gem of Wabasso Beach. Your Ultimate Guide to Property Buying. Welcome to the breathtaking coastal paradise of Wabasso Beach, where pristine shores meet a tranquil ambiance. Nestled in the heart of Florida's Treasure Coast, this hidden gem offers a unique blend of natural beauty, vibrant community spirit, and a rich history. If you're considering purchasing property in Wabasso Beach, allow us to be your guide, as we embark on a journey to uncover the wonders that await you in this idyllic coastal haven.
The Enchanting Appeal of Wabasso Beach
As you arrive at Wabasso Beach, you'll be captivated by its unspoiled beauty. Endless stretches of soft sand, gently rolling waves, and breathtaking sunsets paint an exquisite backdrop for residents and visitors alike. The beach's pristine nature is complemented by a sense of seclusion, creating an oasis of serenity.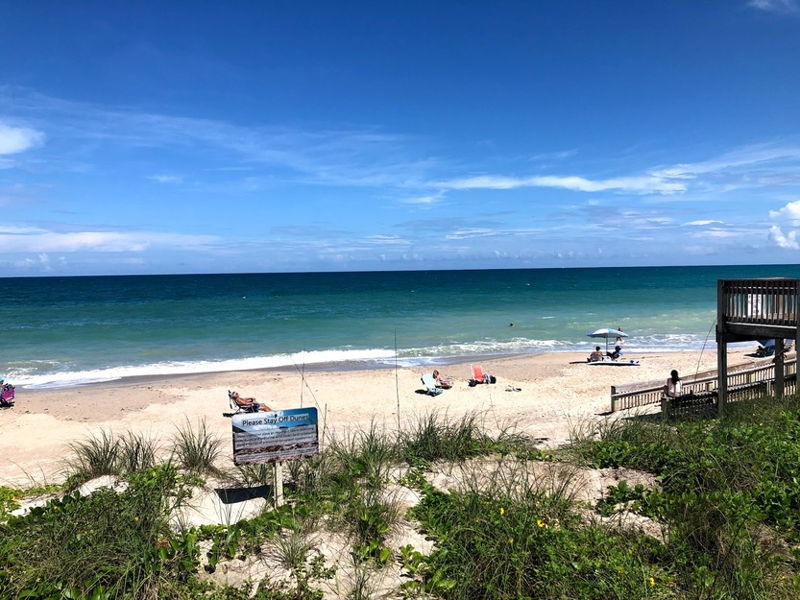 A Diverse Real Estate Market
Wabasso Beach boasts a diverse real estate market that caters to various preferences and lifestyles. From luxurious oceanfront estates and charming beachfront cottages to modern condos with stunning views, there is a property to suit every taste. Whether you're seeking a permanent residence, a vacation home, or an investment opportunity, Wabasso Beach offers an array of choices.
Embrace Nature's Gifts
One of the most alluring aspects of Wabasso Beach is its proximity to nature. Explore the Archie Carr National Wildlife Refuge, a sanctuary for endangered sea turtles that nest along these shores. Immerse yourself in the splendor of the Indian River Lagoon, where kayaking, boating, and fishing adventures await. Indulge in bird-watching excursions or hike through the lush trails of the Pelican Island Wildlife Refuge. Wabasso Beach effortlessly blends the beauty of the ocean with an abundance of wildlife and natural wonders.
Rich Heritage and Local Charm
Wabasso Beach is steeped in history, and its vibrant community spirit reflects its deep-rooted heritage. Discover the allure of the local art scene, with galleries and exhibitions showcasing the talents of local artisans. Dive into the cultural melting pot by exploring nearby museums and historical landmarks that offer a glimpse into the region's past. From lively farmers' markets to charming boutiques and restaurants, the small-town charm of Wabasso Beach is bound to capture your heart.
Lifestyle and Recreation
Beyond the captivating natural beauty, Wabasso Beach provides an exceptional quality of life. Enjoy a range of recreational activities, from golfing on world-class courses to tennis matches with friends. Indulge in the pleasures of water sports such as surfing, paddleboarding, or simply lounging by the ocean. With an array of community events and festivals, including live music and art festivals, there is always something to engage and entertain residents of all ages.
Check also: Florida life
As you embark on your property buying journey in Wabasso Beach, prepare to be captivated by the awe-inspiring beauty, rich history, and warm community spirit that defines this coastal paradise. The unique blend of natural wonders and modern amenities creates an idyllic setting for those seeking a tranquil escape or an active coastal lifestyle. From breathtaking sunsets on the beach to endless opportunities for outdoor adventures, Wabasso Beach offers an extraordinary place to call home.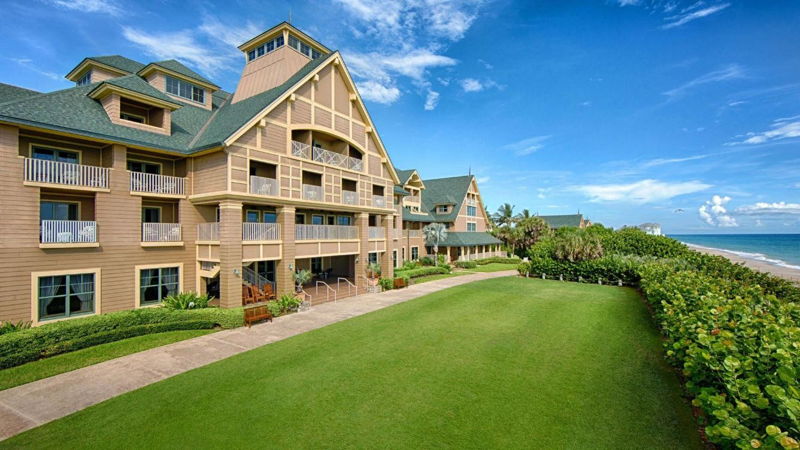 So, whether you're a nature enthusiast, a beach lover, or simply seeking a retreat from the hustle and bustle of city life, Wabasso Beach beckons with open arms. Don't miss the opportunity to own a piece of this hidden gem on Florida's Treasure Coast and immerse yourself in the timeless beauty and charm of Wabasso Beach. Your dream property awaits in this coastal haven where every day feels like a vacation.
---
Real Estate Market Considerations
Before diving into the process of purchasing property in Wabasso Beach, it's essential to understand some key considerations. The real estate market in this area is dynamic, with factors such as location, property type, and market trends playing a significant role. Work closely with a reputable local real estate agent who possesses in-depth knowledge of the area. They can provide invaluable insights into the market, guide you through the buying process, and help you find the perfect property that aligns with your preferences and budget.
Financing Options and Affordability
Determining your budget and exploring financing options is an essential step when buying property in Wabasso Beach. Take into account factors such as down payment requirements, interest rates, and monthly mortgage payments. Consult with financial institutions or mortgage brokers who can assist you in finding the best financing options available to suit your needs. It's also worth exploring any local or state incentives or programs that may provide assistance or favorable terms for buyers.
Property Inspections and Due Diligence
Once you've identified a property of interest, it's crucial to conduct thorough inspections and due diligence. Engage the services of a qualified home inspector to assess the condition of the property, including its structure, systems, and potential issues. Additionally, review any homeowners association (HOA) guidelines, if applicable, to understand any rules, regulations, and associated fees.
Engaging with the Local Community
Building connections and immersing yourself in the local community can enhance your experience as a property owner in Wabasso Beach. Attend community events, join local clubs or organizations, and engage with neighbors to forge lasting relationships. The warmth and camaraderie of the community will enrich your life and provide a sense of belonging.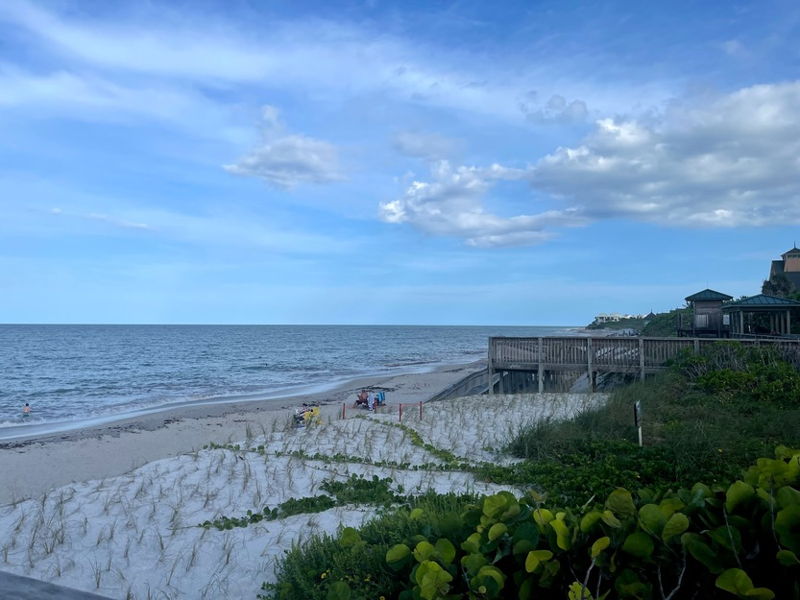 Embrace the Wabasso Beach Lifestyle
Living in Wabasso Beach offers an unparalleled lifestyle filled with sunshine, relaxation, and a deep appreciation for nature. Embrace the beachfront living by spending leisurely days basking in the sun, taking long walks along the shore, or enjoying water activities in the crystal-clear waters. Make the most of the nearby amenities, such as parks, trails, and recreational facilities, which are designed to promote an active and healthy lifestyle.
Future Growth and Investment Potential
As you consider purchasing property in Wabasso Beach, it's crucial to evaluate the area's growth potential and investment opportunities. Research ongoing and planned developments, infrastructure projects, and economic trends that may impact property values. Wabasso Beach's proximity to larger cities and its allure as a coastal destination make it an attractive location for long-term investments.
Wabasso Beach offers more than just a beautiful coastline—it provides an opportunity to create a life filled with moments of joy, relaxation, and connection. With its pristine natural surroundings, rich history, and vibrant community spirit, this coastal haven has much to offer property buyers. By immersing yourself in the unique lifestyle, engaging with the community, and taking advantage of the various amenities and attractions, you can fully embrace the wonders of Wabasso Beach.
Whether you seek a permanent residence, a vacation home, or an investment property, Wabasso Beach presents a wealth of opportunities. The guidance of a knowledgeable real estate agent, careful consideration of the market, and conducting due diligence will help you navigate the buying process successfully. Make your dreams a reality as you become a part of this extraordinary coastal paradise. Begin your property buying journey in Wabasso Beach, and unlock the door to a lifetime of memories in this enchanting destination on Florida's Treasure Coast.
---
Luxury real estate in Wabasso Beach
Wabasso Beach is not only known for its natural beauty and community charm but also for its exquisite luxury real estate offerings. The area boasts a range of high-end properties that cater to discerning buyers looking for exclusivity, privacy, and unparalleled coastal living. Let's explore some of the luxury real estate options available in Wabasso Beach:
Oceanfront Estates
Imagine waking up to panoramic views of the Atlantic Ocean from the comfort of your own luxurious estate. Oceanfront properties in Wabasso Beach offer direct access to pristine sandy beaches, private pools, expansive outdoor living spaces, and state-of-the-art amenities. These magnificent estates often feature gourmet kitchens, spa-like bathrooms, grand master suites, and exquisite architectural designs, allowing residents to indulge in the epitome of coastal luxury.
Beachfront Villas
If you prefer a more intimate and low-maintenance luxury property, beachfront villas in Wabasso Beach might be the perfect fit. These elegant residences often come with direct beach access, private courtyards, and beautifully landscaped gardens. With high-end finishes, open-concept layouts, and ample natural light, these villas offer a perfect blend of sophistication and relaxation.
Gated Communities
Wabasso Beach is home to several prestigious gated communities that provide a heightened level of security and exclusivity. These communities often feature luxury homes with world-class amenities such as private marinas, championship golf courses, tennis courts, fitness centers, and clubhouse facilities. Living in a gated community offers a sense of community, privacy, and an enhanced lifestyle surrounded by like-minded individuals.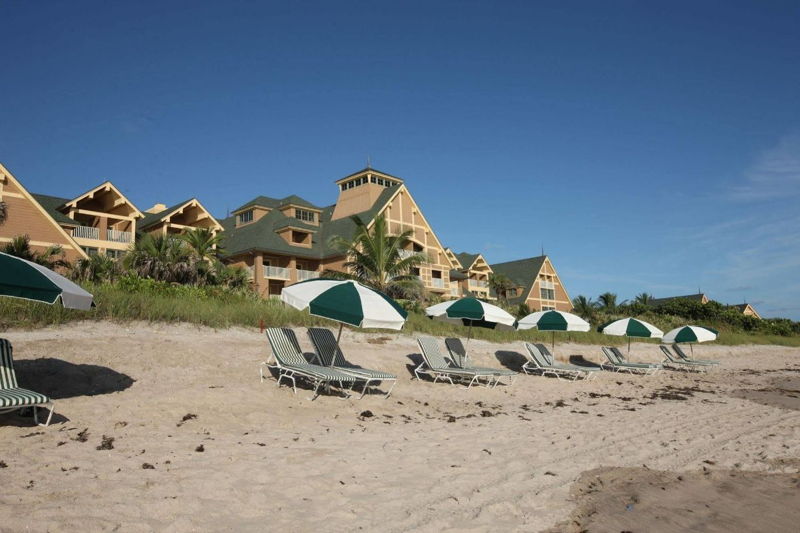 Waterfront Residences
Wabasso Beach is nestled along the Indian River Lagoon, offering a unique opportunity for luxury waterfront living. Waterfront residences provide stunning views of the tranquil lagoon, private docks for boating enthusiasts, and the opportunity to engage in various water activities right from your doorstep. These properties often feature elegant designs, expansive balconies, and outdoor entertainment areas, allowing residents to make the most of the serene waterfront lifestyle.
Luxury Condominiums
Wabasso Beach also offers a selection of upscale condominiums that combine convenience, luxury, and breathtaking views. These high-rise residences often feature spacious floor plans, premium finishes, top-of-the-line appliances, and resort-style amenities such as swimming pools, fitness centers, and concierge services. With many of these condos situated directly on the beach or overlooking the ocean, residents can relish in the beauty of Wabasso Beach from the comfort of their own private oasis.
When it comes to luxury real estate in Wabasso Beach, buyers can expect nothing less than extraordinary properties that seamlessly blend opulence with the captivating coastal surroundings. Whether you prefer a grand oceanfront estate, a charming beachfront villa, or a high-end condominium, the luxury real estate options in Wabasso Beach are designed to exceed expectations and provide an unparalleled lifestyle of sophistication and relaxation.