Boca Raton properties for sale
Discover Exclusive Boca Raton properties for sale by our real estate agency. Welcome to Boca Raton, Florida, a prestigious coastal city renowned for its luxurious lifestyle, pristine beaches, and world-class amenities. As a seasoned realtor specializing in the Boca Raton market, I am thrilled to present you with an exceptional selection of properties for sale. Whether you are seeking a serene waterfront retreat, a lavish mansion, or an upscale condominium. Boca Raton offers a diverse range of options to suit your refined taste and lifestyle. Allow me to guide you through this article as we explore the enchanting real estate opportunities awaiting you in this captivating city in Florida south east. Check more about Boca Raton property for sale in Florida south east area.
Unparalleled Location
Nestled along the sun-kissed shores of the Atlantic Ocean, Boca Raton boasts an enviable location that attracts discerning homebuyers from around the world. With its tropical climate, breathtaking landscapes, and proximity to major cities such as Miami and Fort Lauderdale, Boca Raton offers the perfect balance between tranquility and convenience. From upscale gated communities to opulent waterfront estates, you will find an array of extraordinary properties that seamlessly blend privacy with easy access to vibrant urban centers.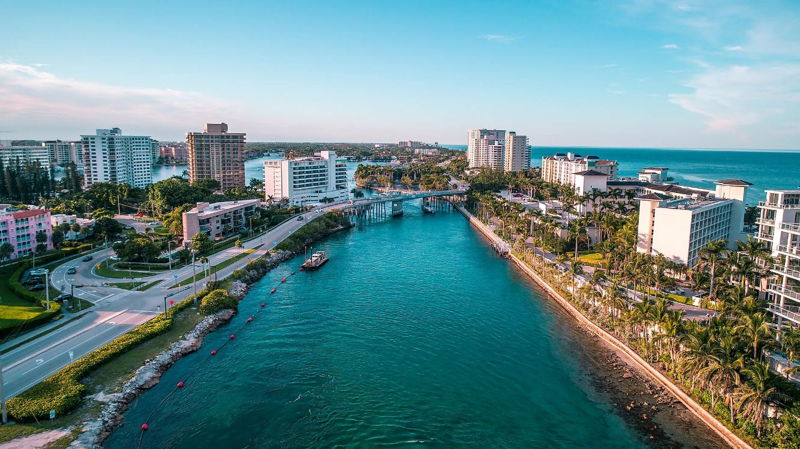 Investment Potential
Investing in Boca Raton real estate presents a lucrative opportunity. With a strong demand for premium properties and a limited supply, the market has consistently demonstrated growth and resilience. Whether you are looking for a primary residence, a vacation home in Florida, or an investment property, Boca Raton offers a stable and prosperous real estate market with the potential for long-term appreciation.
Luxurious Residential Communities
Boca Raton is renowned for its meticulously planned and masterfully designed residential communities that offer unparalleled amenities and an exquisite living experience. The city is home to prestigious neighborhoods like Royal Palm Yacht & Country Club, The Sanctuary, and Le Lac, which provide an exclusive lifestyle surrounded by lush landscapes, private golf courses, and picturesque waterways. These gated communities provide residents with utmost privacy, state-of-the-art security, and a sense of community that fosters an exceptional quality of life in Boca Raton.
Beachfront Retreats
One of the crown jewels of Boca Raton's real estate market is its magnificent selection of beachfront properties. Imagine waking up to panoramic ocean views, pristine sandy beaches just steps away, and the soothing sound of waves crashing against the shore. From luxurious oceanfront estates to elegant beachfront condominiums, these properties offer a rare opportunity to indulge in the ultimate coastal living experience. Immerse yourself in the serene ambiance, enjoy beachside amenities, and savor the breathtaking sunrises and sunsets that grace this idyllic stretch of Florida's coastline.
World-Class Amenities
Boca Raton goes beyond its stunning residences and natural beauty, providing an exceptional range of world-class amenities. The city boasts renowned golf courses, upscale shopping centers such as Mizner Park and Town Center at Boca Raton, and a vibrant arts and cultural scene. Residents can relish in exquisite dining experiences, indulge in luxury spas, or engage in a variety of water sports and outdoor activities. Buying a property in Boca Raton truly offers an all-encompassing lifestyle that caters to the desires and interests of its distinguished residents.
In the realm of luxury real estate, Boca Raton stands out as an unparalleled destination, offering an exclusive lifestyle filled with opulence, natural beauty, and a thriving community. As a trusted realtor, I am dedicated to helping you find the perfect property that aligns with your unique preferences and aspirations. Whether you desire a prestigious waterfront mansion or a stylish condominium with breathtaking views, Boca Raton has it all. Take the first step towards acquiring your dream home in this enchanting city and let me guide you through the journey of finding your perfect Boca Raton property.
---
Boca Raton's allure extends far beyond its stunning properties for sale. With prestigious country club communities, upscale shopping at Mizner Park, top-rated schools, captivating natural attractions, a vibrant downtown area, and the renowned Boca Raton Resort & Club, this city provides a truly exceptional lifestyle for those seeking the epitome of luxury living. As a dedicated realtor, I am committed to helping you navigate the Boca Raton real estate market and find the perfect property that matches your desires and aspirations in this remarkable coastal paradise.
Prestigious Country Club Communities
Boca Raton boasts several prestigious country club communities that offer an unparalleled living experience. Admirals Cove, for instance, is a renowned waterfront community featuring a private marina, championship golf courses, and lavish amenities. The Boca West Country Club offers an impressive selection of residential options, including elegant condos, townhomes, and sprawling estate homes, coupled with world-class golf, tennis, and social activities. These exclusive communities provide residents with access to exceptional facilities and a sophisticated social scene.
Mizner Park
Located in the heart of downtown Boca Raton, Mizner Park is a premier destination for luxury shopping, dining, and entertainment. This upscale open-air shopping center features a unique mix of high-end retailers, boutique shops, art galleries, and gourmet restaurants. Stroll along the palm-lined streets, indulge in culinary delights, and explore the vibrant cultural events held at the Mizner Park Amphitheater. It is a hub of sophistication and leisure, offering a delightful experience for residents and visitors alike.
A-rated Schools
Boca Raton is renowned for its exceptional educational institutions, making it an ideal location for families. The city is home to top-rated public and private schools, including Boca Raton Community High School, Spanish River Community High School, and Saint Andrew's School. These schools consistently deliver outstanding academic programs, extracurricular activities, and a nurturing environment for students of all ages. The commitment to education in Boca Raton ensures that families have access to excellent educational opportunities for their children. Great place to rise the children, especially if you are moving from Canada to Florida.
Gumbo Limbo Nature Center
For nature enthusiasts, the Gumbo Limbo Nature Center is a true treasure. Situated on 20 acres of protected coastal lands, this environmental complex provides a range of educational and recreational activities. Explore the boardwalk trails, visit the sea turtle rehabilitation facility, and learn about the diverse marine life that thrives in the area. The center offers nature camps, guided tours, and interactive exhibits, providing a unique opportunity to connect with the natural beauty of Boca Raton.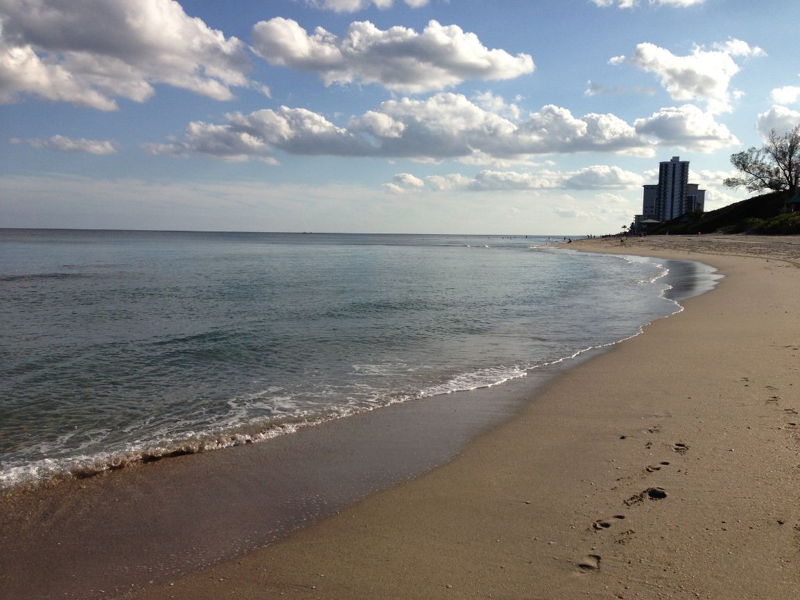 Downtown Boca Raton
Downtown Boca Raton offers a vibrant and cosmopolitan atmosphere with an array of upscale shops, gourmet restaurants, and lively entertainment options. The area is known for its pedestrian-friendly streets, beautifully landscaped plazas, and a lively cultural scene. The Mizner Park cultural arts center hosts concerts, art shows, and theatrical performances throughout the year, while the Boca Raton Museum of Art showcases impressive collections of contemporary and modern art. Downtown Boca Raton provides a dynamic setting for residents to immerse themselves in the city's energetic lifestyle.
Boca Raton Resort & Club
The iconic Boca Raton Resort & Club is a world-class luxury resort that has been a symbol of elegance for over a century. Situated on 356 acres of pristine property, the resort offers a wide range of amenities, including private beach access, championship golf courses, tennis courts, a marina, and a luxurious spa. It also features an extensive selection of exquisite dining options, ensuring that residents and visitors can indulge in unforgettable culinary experiences.
---
Investment potential from properties in Boca Raton area
Boca Raton's real estate market offers excellent investment potential, making it an attractive option for individuals seeking long-term returns and financial stability. Here are some key factors contributing to the investment appeal of properties in the Boca Raton area:
Strong Demand
Boca Raton consistently attracts affluent homebuyers and investors due to its reputation as a premier luxury destination. The city's desirable location, upscale amenities, and high-quality lifestyle options make it a sought-after market for both primary residences and vacation properties. The robust demand for homes in Boca Raton contributes to the stability and potential appreciation of property values.
Limited Supply
Boca Raton's land availability is relatively limited, leading to controlled development and a scarcity of new construction. This limited supply, especially in desirable locations such as beachfront or prestigious gated communities, enhances the value of existing properties. The restricted inventory creates a competitive market environment that can drive up prices and contribute to long-term appreciation. Check also properties next to Red Reef Park in Boca Raton.
Upscale Neighborhoods
Boca Raton is home to exclusive neighborhoods and gated communities known for their luxury properties and top-tier amenities. These highly sought-after areas, such as Royal Palm Yacht & Country Club, The Sanctuary, and Le Lac, have a history of maintaining strong property values. Investing in properties within these upscale neighborhoods can provide stability and potential for appreciation over time.
Tourism and Seasonal Rentals
Boca Raton's popularity as a vacation destination and seasonal retreat offers opportunities for investors to capitalize on the tourism market. Many property owners in Boca Raton generate income by renting out their homes during peak seasons or to vacationers. The city's pleasant climate, beautiful beaches, and proximity to attractions make it an attractive choice for short-term rentals, allowing investors to maximize their return on investment from properties in Florida.
Favorable Economic Environment
Boca Raton benefits from a thriving local economy, driven by various industries such as finance, healthcare, and technology. The presence of major corporations, educational institutions, and medical centers provides a stable foundation for economic growth and job opportunities. A strong local economy contributes to the overall stability of the real estate market and increases the desirability of properties in the area.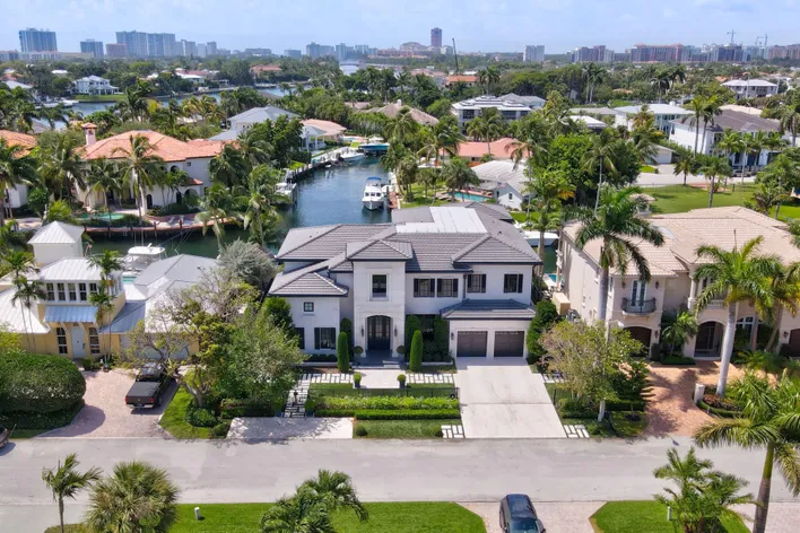 Potential for Development
While land availability is limited in Boca Raton, there may still be opportunities for development or redevelopment in certain areas. Investing in properties with development potential, such as older homes or underutilized land, can provide investors with the opportunity to create value through renovation, expansion, or the construction of new properties.
Favorable Tax Environment
Florida is known for its favorable tax climate, with no state income tax, which can be advantageous for property owners and investors. The absence of state income tax can potentially enhance the overall return on investment and attract individuals seeking tax benefits.
It is essential to work with a knowledgeable real estate agency in Boca Raton, a professional who understands the local market dynamics and can provide guidance on investment opportunities in Boca Raton. Conducting thorough research, considering long-term market trends, and assessing the specific property's potential are crucial steps in making a sound investment decision.
---
If you are buying for rent in Boca Raton
If you are considering buying a property in Boca Raton for rental purposes, there are several factors to consider to ensure a successful investment in the area. Here are some key points to keep in mind:
Location: Choose a property in a desirable location that appeals to potential tenants. Consider proximity to amenities such as schools, shopping centers, recreational facilities, and employment hubs. Properties near the beach or in sought-after neighborhoods tend to attract renters and command higher rental rates.

Rental Demand: Research the rental market in Boca Raton to assess the demand for rental properties. Look at vacancy rates, rental rates, and trends in rental demand. Properties located in areas with a high demand for rentals, such as near universities, business districts, or in popular tourist areas, can offer a steady stream of potential tenants.

Rental Regulations: Familiarize yourself with local rental regulations, including any restrictions or requirements imposed by homeowner associations, city ordinances, or leasing laws. Ensure compliance with applicable regulations to avoid legal issues or penalties. See also HOA issues in Florida.

Property Type and Features: Consider the type of property that appeals to your target rental market. Boca Raton offers a range of options, including single-family homes, townhouses, condominiums, and apartments. Determine the preferences of potential tenants in the area and choose a property with features that align with their needs, such as sufficient bedrooms, parking spaces, outdoor areas, or amenities like swimming pools or fitness centers.

Cash Flow Analysis: Conduct a thorough financial analysis to determine the potential cash flow of the rental property. Consider factors such as the purchase price, financing costs, property taxes, insurance, maintenance expenses, and estimated rental income. Ensure that the rental income is sufficient to cover expenses and generate a positive cash flow from Florida property investment.

Property Management: Decide whether you will manage the property yourself or hire a professional property management company. Managing a rental property requires time, expertise, and ongoing attention to tenant needs, maintenance, and legal responsibilities. Hiring a reputable property management company can alleviate the burden and ensure smooth operations.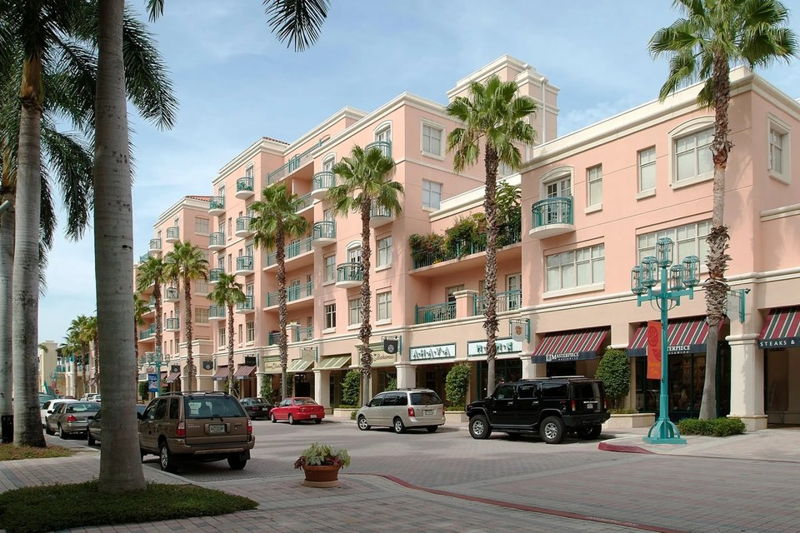 Long-Term Appreciation: Consider the potential for long-term appreciation of the property's value. Boca Raton's desirable location, limited supply of properties, and strong demand can contribute to property appreciation over time. Assess market trends, historical data, and economic indicators to gauge the property's long-term investment potential.

Tenant Screening: Implement a thorough tenant screening process to select reliable and responsible tenants. Conduct background checks, verify income and employment, and check references to ensure the tenant's ability to pay rent and maintain the property.

Lease Agreement: Draft a comprehensive lease agreement that clearly outlines the terms and conditions of the rental, including rent amount, payment schedule, security deposit, maintenance responsibilities, and lease duration. Consult with a legal professional to ensure compliance with local laws and to protect your rights as a landlord.

Ongoing Maintenance: Budget for ongoing maintenance and repairs to keep the property in good condition and retain tenants. Promptly address maintenance issues and conduct regular inspections to identify any potential issues before they escalate.
By carefully considering these factors and conducting due diligence, you can make an informed decision when purchasing a rental property in Boca Raton and set yourself up for a successful and profitable investment
---
Are there a short time rental restriction in Boca Raton?
Boca Raton does have regulations regarding short-term rentals. However, it is important to note that local regulations can change over time, and it is recommended to consult with the city or a legal professional for the most up-to-date information. Here is a general overview of short-term rental restrictions that were in place:
Homeowner Associations (HOAs): Many communities in Boca Raton have homeowner associations that may impose restrictions on short-term rentals. These restrictions can include minimum rental periods, rental frequency limits, or outright bans on short-term rentals. It is crucial to review the specific rules and regulations of the HOA before purchasing a property for short-term rental purposes.

City Ordinances: Boca Raton has adopted regulations regarding short-term rentals to maintain the character and quality of residential neighborhoods. These regulations can include requirements such as obtaining a business tax receipt, applying for a rental license, or complying with specific zoning regulations. Some neighborhoods may have stricter regulations or outright bans on short-term rentals.

Rental Duration: Boca Raton may require a minimum rental duration for properties to be considered a legal short-term rental. This minimum rental period can range from a few days to several weeks or months.

Licensing and Permitting: Short-term rentals in Boca Raton may require specific licenses or permits to operate legally. These licenses may involve registration, inspections, and compliance with certain safety and health regulations.
Still looking for good property investment or a dream vacation home in Florida south east? Search for properties in Boca Raton area
It is important to conduct thorough research and seek legal advice to understand the current regulations and requirements for short-term rentals in Boca Raton. Engaging with local authorities, reviewing city ordinances, and consulting with real estate professionals or attorneys experienced in Boca Raton's rental market can provide accurate and up-to-date information regarding any restrictions or regulations on short-term rentals.
---