Florida beachfront property guide
Florida beachfront property guide for buyers and sellers. If you are looking for beachfront properties in Florida call to Activa Realty. We have a great listings for sale in Florida south east area. Picture yourself waking up to the soothing sound of crashing waves, feeling the gentle breeze against your skin, and witnessing breathtaking sunsets right from your doorstep. Florida's beachfront properties offer an unparalleled coastal lifestyle that captures the essence of paradise. Whether you're considering investing in a vacation home, relocating permanently, or simply looking for inspiration, this guide will introduce you to the wonders of Florida's beachfront real estate and inspire you to embark on an extraordinary journey.
Explore Florida's Coastal Gems
Florida is blessed with an extensive coastline boasting some of the most beautiful beaches in the world. From the tranquil shores of the Florida Keys to the vibrant beaches of Miami, from the charming elegance of Palm Beach to the relaxed atmosphere of the Gulf Coast, there is a coastal destination to suit every taste. Each region has its unique allure, offering a variety of beachfront properties that range from luxurious waterfront estates to cozy seaside cottages.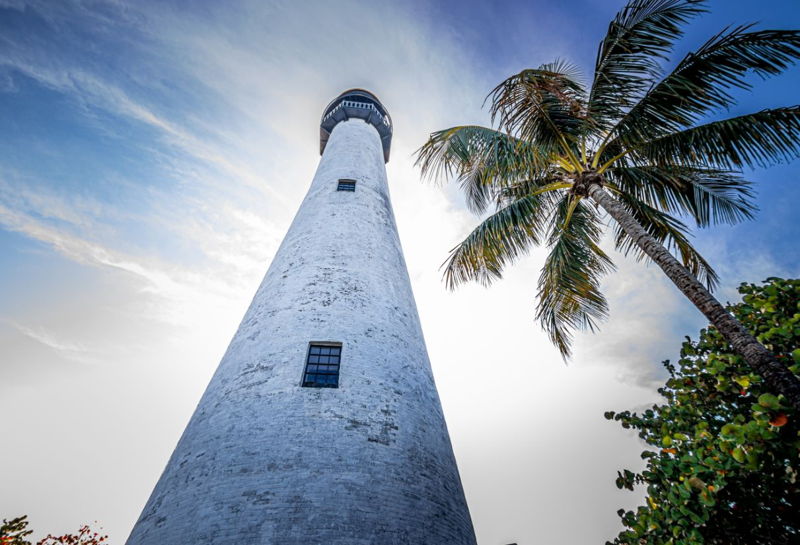 Unmatched Natural Beauty
Owning a beachfront property in Florida means embracing nature's beauty in all its forms. From picturesque sandy beaches and crystal-clear waters to lush tropical landscapes and captivating wildlife, Florida's coastline is a haven for nature enthusiasts. Imagine starting your day with a peaceful stroll along the shore, witnessing dolphins playfully leaping in the surf, or marveling at sea turtles nesting under a moonlit sky. Beachfront living in Florida immerses you in an environment that nurtures the soul and rejuvenates the spirit.
Diverse Recreational Opportunities
Florida's beachfront lifestyle offers a multitude of recreational activities for every interest. Whether you're a water sports enthusiast, a fishing aficionado, a golf lover, or an avid bird watcher, there is something for everyone. The warm waters of the Atlantic Ocean and the Gulf of Mexico beckon you to swim, surf, paddleboard, or sail. Fishing enthusiasts can cast their lines in search of prized catches, while golfers can perfect their swings on world-class courses with stunning ocean views. Nature reserves and parks provide opportunities for hiking, biking, and bird watching, allowing you to connect with the vibrant ecosystems that thrive along the coast.
Cultural Richness and Vibrancy
Florida's beachfront communities offer more than just natural beauty; they are also vibrant cultural hubs. From the art deco architecture of Miami to the historic charm of St. Augustine, Florida's coastal cities are alive with history, arts, and a thriving culinary scene. Indulge in fresh seafood delicacies, explore local art galleries, and immerse yourself in the cultural festivals and events that define these vibrant coastal communities. Beachfront living in Florida combines the best of both worlds, allowing you to experience a relaxed coastal lifestyle while being surrounded by a wealth of cultural and entertainment options.
Investment Potential
Investing in Florida's beachfront properties is not only an opportunity to create lifelong memories but also a sound financial decision. The state's strong tourism industry, favorable tax policies, and robust real estate market make it an attractive investment destination. The demand for beachfront properties remains consistently high, ensuring the potential for long-term appreciation and rental income. Whether you choose to enjoy your property personally or capitalize on vacation rentals, a beachfront investment in Florida offers both lifestyle benefits and financial returns.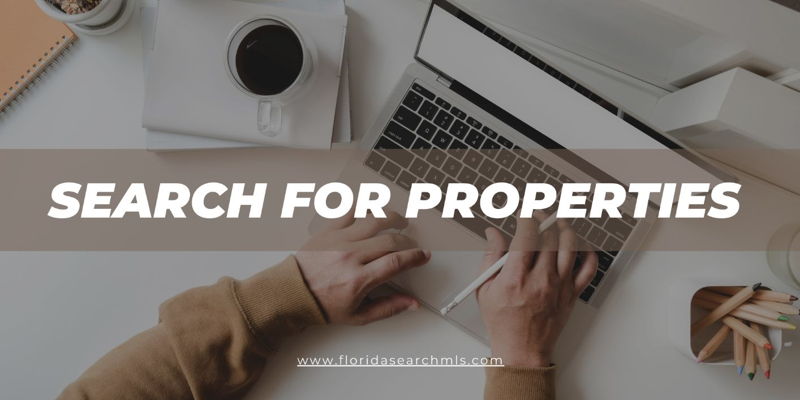 Great place to be and invest
Florida's beachfront property market is a gateway to an extraordinary coastal lifestyle. The state's stunning natural beauty, diverse recreational opportunities, cultural richness, and investment potential make it an unbeatable destination for those seeking an inspiring and fulfilling beachfront experience. Embrace the allure of Florida's coastline, and let the serenity of the ocean and the warmth of the sun guide you towards realizing your dream of owning a slice of paradise. The possibilities are endless, and the rewards immeasurable when you open the door to a life of beachfront bliss in the Sunshine State.
---
Florida beachfront property guide Miami
Welcome to the vibrant and glamorous world of Miami beachfront properties! Nestled on the southeastern coast of Florida, Miami offers a unique blend of stunning beaches, vibrant culture, and luxurious living. Whether you're looking to invest in a vacation home, a permanent residence, or simply seeking inspiration, this guide will introduce you to the wonders of Miami's beachfront real estate and help you unlock the magic of coastal living in this dynamic city.
Miami's Iconic Beaches
Miami is synonymous with its world-renowned beaches, each offering its own distinctive vibe. From the famous South Beach, with its lively atmosphere, art deco architecture, and vibrant nightlife, to the serene and family-friendly Key Biscayne, Miami's beachfront areas cater to diverse lifestyles. Whether you prefer to soak up the sun, engage in water sports, or simply take a leisurely stroll along the shore, Miami's beaches provide endless opportunities to relax and unwind.
Luxury Living and Real Estate
Miami is synonymous with luxury, and its beachfront properties reflect this opulence. From elegant oceanfront condos to expansive waterfront estates, Miami's real estate market offers a wide range of options for discerning buyers. Immerse yourself in the lavish lifestyle of South Beach's high-rise condominiums, where breathtaking ocean views and top-notch amenities create a sophisticated living experience. Alternatively, explore the exclusive neighborhoods of Key Biscayne or Bal Harbour, where privacy and seclusion combine with exquisite residences and access to world-class shopping and dining.
Cultural Fusion and Artistic Expression
Miami is a melting pot of cultures, resulting in a vibrant and diverse artistic scene. From the colorful murals of Wynwood Walls to the contemporary masterpieces at the Pérez Art Museum, Miami's art and culture reflect the city's rich heritage. Explore the thriving culinary landscape, where a fusion of international flavors satisfies even the most discerning palate. Enjoy live music and performances at the Adrienne Arsht Center for the Performing Arts or catch a basketball game at the American Airlines Arena. Living in Miami means immersing yourself in a vibrant cultural tapestry that fuels creativity and inspires the soul.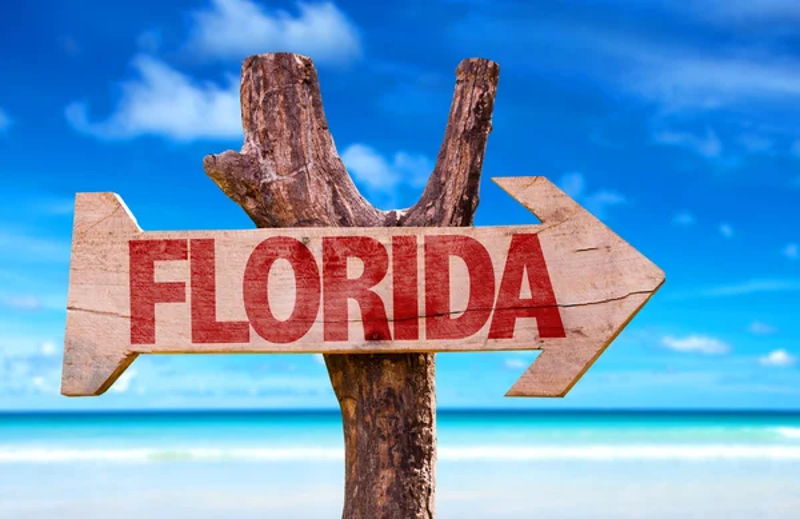 Year-Round Outdoor Activities
With its tropical climate, Miami offers a year-round playground for outdoor enthusiasts. Dive into the crystal-clear waters for snorkeling or scuba diving adventures, or set sail on a boating excursion to explore the stunning coastline. Engage in water sports such as paddleboarding, kayaking, or jet skiing. If you prefer land-based activities, Miami's numerous parks and green spaces provide opportunities for jogging, biking, or picnicking. The city's commitment to outdoor recreation ensures that there is always something exciting to do, no matter the season.
Thriving Business and Investment Opportunities
Miami is not only a desirable place to live but also a thriving business hub. The city's strategic location, strong economy, and favorable tax environment make it an attractive destination for entrepreneurs and investors alike. With its international airport, bustling seaport, and growing tech industry, Miami offers ample opportunities for professional growth and economic prosperity. Investing in Miami beachfront properties not only provides a luxurious lifestyle but also presents potential for high returns, as the demand for prime coastal real estate in this global city continues to rise.
Miami's beachfront properties are a gateway to a dynamic and cosmopolitan coastal lifestyle. The city's iconic beaches, luxury real estate options, cultural fusion, and abundant outdoor activities make it a captivating destination for those seeking the perfect blend of sun, style, and sophistication. Embrace the magic of Miami's beachfront living, and let the energy of this vibrant city awaken your senses and fulfill your dreams. From pristine shores to a thriving business environment, Miami offers the ultimate beachfront experience in the heart of the Sunshine State.
---
Florida beachfront property guide Fort Lauderdale
Welcome to the captivating world of Fort Lauderdale beachfront properties, where serene coastal living intertwines with vibrant city life. Situated along Florida's southeastern coast, Fort Lauderdale offers a perfect blend of pristine beaches, boating canals, and a thriving cultural scene. Whether you're considering investing in a vacation home, a permanent residence, or seeking inspiration, this guide will introduce you to the wonders of Fort Lauderdale's beachfront real estate and help you uncover the allure of this charming coastal city.
Pristine Beaches and Waterways
Fort Lauderdale is renowned for its picturesque beaches that stretch along the Atlantic Ocean. From the lively Fort Lauderdale Beach with its white sands and clear waters to the tranquil Hugh Taylor Birch State Park Beach offering a peaceful retreat, the city caters to various beachgoers' preferences. Lounge on the sand, take a refreshing dip, or indulge in water activities such as paddleboarding, snorkeling, and jet-skiing. In addition to the beaches, Fort Lauderdale's intricate network of scenic waterways and canals provides residents with endless opportunities for boating, sailing, and yachting adventures.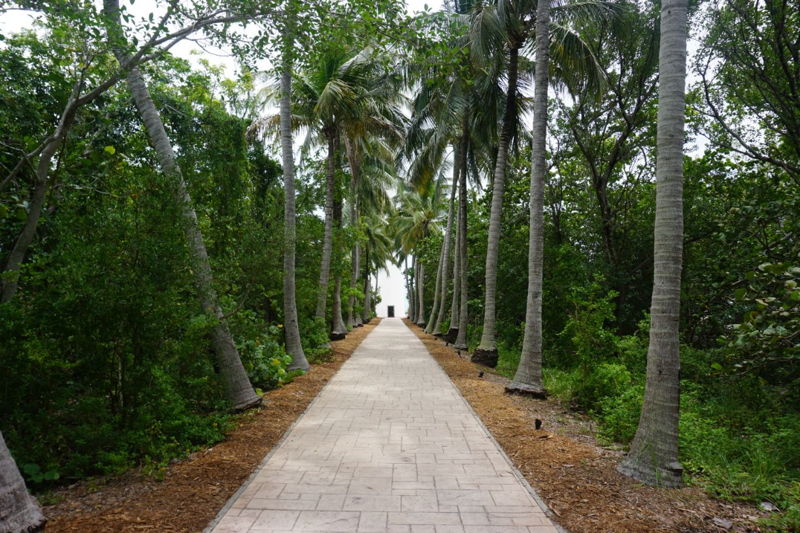 Boating and Nautical Lifestyle
Known as the "Venice of America," Fort Lauderdale is a haven for boating enthusiasts and offers an unmatched nautical lifestyle. With its extensive canal system, the city boasts over 300 miles of navigable waterways, making it a paradise for boat owners. Owning a beachfront property in Fort Lauderdale means having easy access to the Intracoastal Waterway, which leads to the Atlantic Ocean, allowing you to explore the breathtaking coastline and embark on unforgettable sailing expeditions.
Cultural Delights and Entertainment
Beyond its natural beauty, Fort Lauderdale embraces a thriving cultural scene and offers a diverse array of entertainment options. Explore the city's vibrant downtown area, known as Las Olas Boulevard, where you'll find a mix of art galleries, boutiques, and gourmet restaurants. Immerse yourself in the arts at the Broward Center for the Performing Arts or visit the NSU Art Museum to admire a collection of contemporary masterpieces. The city also hosts numerous festivals and events, showcasing its rich cultural heritage and fostering a sense of community.
Beachfront Real Estate Options
Fort Lauderdale's beachfront real estate market presents a wide range of options to suit various preferences and budgets. From upscale oceanfront condominiums boasting luxurious amenities and breathtaking views to charming beachfront homes with private access to the sand, there is a property to fulfill every dream. The city's real estate offerings include modern architectural masterpieces, Mediterranean-style villas, and cozy beach cottages, allowing you to find the perfect home that matches your desired lifestyle.
Outdoor Recreation and Natural Beauty
Fort Lauderdale's outdoor offerings extend beyond the beaches and waterways. The city is home to several beautiful parks and nature reserves, providing opportunities for hiking, biking, and wildlife observation. Explore the Everglades, a vast subtropical wilderness teeming with diverse flora and fauna, or visit the Bonnet House Museum and Gardens to admire the exquisite botanical gardens and historical artifacts. Fort Lauderdale's commitment to preserving its natural beauty ensures that residents can engage in outdoor activities and connect with nature year-round.
Fort Lauderdale's beachfront properties embody the perfect harmony between tranquility and coastal charm. With its pristine beaches, navigable waterways, vibrant cultural scene, and diverse real estate options, the city offers an exceptional coastal lifestyle that caters to all tastes. Embrace the allure of Fort Lauderdale's beachfront living and discover the serenity of its beaches, the excitement of its boating culture, and the richness of its cultural offerings. Unlock the opportunity to own a slice of paradise in this captivating city and let Fort Lauderdale's coastal magic become an integral part of your life.
---
Florida beachfront property guide Boca Raton
Welcome to the enchanting world of Boca Raton beachfront properties, where luxury living merges with a serene coastal ambiance. Located on Florida's southeastern coast, Boca Raton offers a picturesque setting of pristine beaches, upscale amenities, and a refined lifestyle. Whether you're seeking a vacation retreat, a permanent residence, or investment opportunities, this guide will introduce you to the wonders of Boca Raton's beachfront real estate and inspire you to embrace the perfect blend of sophistication and tranquility in this captivating city.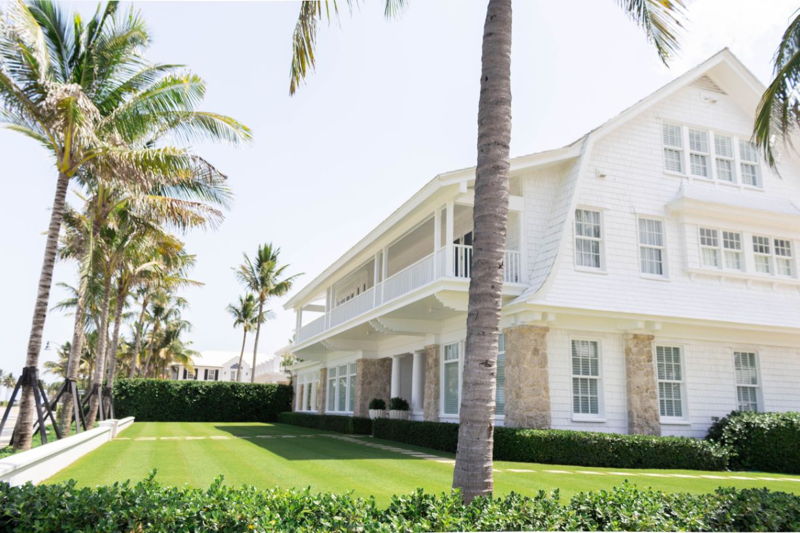 Idyllic Beaches and Coastal Beauty
Boca Raton is celebrated for its exquisite beaches, boasting powdery sands and crystal-clear turquoise waters. Sink your toes into the soft sand of South Beach Park, or unwind amidst the tranquil beauty of Red Reef Park Beach. Boca Raton's coastline provides the perfect backdrop for sunbathing, picnicking, or indulging in water sports such as swimming, snorkeling, and paddleboarding. Immerse yourself in the coastal beauty and relish in the breathtaking sunrises and sunsets that paint the horizon with vibrant hues.
Luxury Living and Exclusive Real Estate
Boca Raton is synonymous with refined luxury, and its beachfront properties exemplify elegance and sophistication. From lavish oceanfront estates to high-end condominiums with panoramic ocean views, the city offers an impressive selection of exclusive real estate options. Gated communities and private enclaves provide residents with privacy, security, and access to world-class amenities such as private beach clubs, golf courses, and marinas. Embrace the opulent lifestyle and indulge in the epitome of coastal living in Boca Raton.
Vibrant Cultural Scene and Fine Dining
Beyond its natural beauty, Boca Raton boasts a vibrant cultural scene and a flourishing arts community. The Mizner Park cultural district is a hub for arts and entertainment, featuring art galleries, theaters, and live music venues. Explore the Boca Raton Museum of Art, which showcases an impressive collection of contemporary and modern art, or attend a performance at the Boca Raton Amphitheater. The city's culinary scene is equally enticing, with a myriad of world-class restaurants offering delectable cuisine from around the globe. From fine dining establishments to charming local eateries, Boca Raton satisfies even the most discerning palate.
Outdoor Recreation and Active Lifestyle
Boca Raton caters to those who enjoy an active and outdoor lifestyle. The city offers an array of recreational opportunities, including golfing on championship courses, tennis at premier facilities, and jogging or biking along scenic trails. Take advantage of the year-round pleasant weather and explore the many parks and nature preserves that surround the area, where you can encounter lush greenery, diverse wildlife, and tranquil nature trails. Boca Raton provides the ideal environment for those who seek balance and wellbeing through outdoor activities.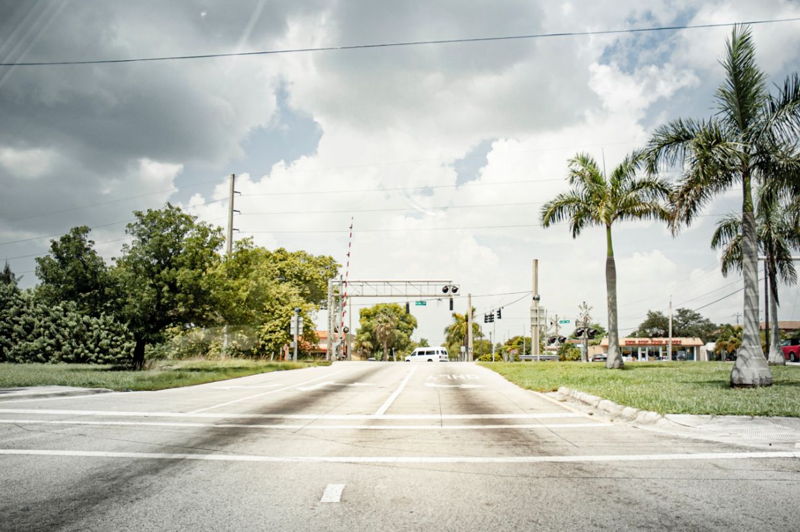 Proximity to Urban Amenities
While Boca Raton embraces a peaceful and secluded ambiance, it is conveniently located near major urban centers. Within a short drive, you can explore the vibrant city of Miami or enjoy the cosmopolitan offerings of West Palm Beach. The area's excellent transportation infrastructure ensures easy access to international airports, upscale shopping districts, renowned cultural institutions, and a wealth of entertainment options. Boca Raton's prime location offers the best of both worlds: a serene beachfront escape with the conveniences of urban amenities nearby.
Search for properties in Florida
Boca Raton's beachfront properties epitomize a lifestyle that seamlessly blends luxury, natural beauty, and refined living. With its idyllic beaches, exclusive real estate options, vibrant cultural scene, and abundant outdoor activities, the city offers an unparalleled coastal experience. Immerse yourself in the tranquility of its beaches, savor the exquisite dining scene, and embrace the refined lifestyle that Boca Raton has to offer. Discover the allure of this enchanting city and let the magic of Boca Raton's beachfront living become the backdrop of your dreams.