Florida property for sale
Florida property for sale - guide for property buyers. First time buyer or discernig international property investor. basic informations how to buy property in Florida. Where is worth to invest and where to fing best property deals in Florida's property market. Call to our real estate agency to fing best property deal in Florida. We are local real estate agency in Florida south east.
Florida, often referred to as the "Sunshine State," is not only a beloved tourist destination but also a hotspot for property investment. Boasting a vibrant economy, favorable tax policies, a booming real estate market, and a stunning natural landscape, Florida offers a plethora of opportunities for those seeking to invest in properties. In this article, we will delve into the most important counties in Florida for property investment, compare the offerings of the east and west coasts, and explore why Florida is an excellent place to invest in real estate.
Search here for Florida property for sale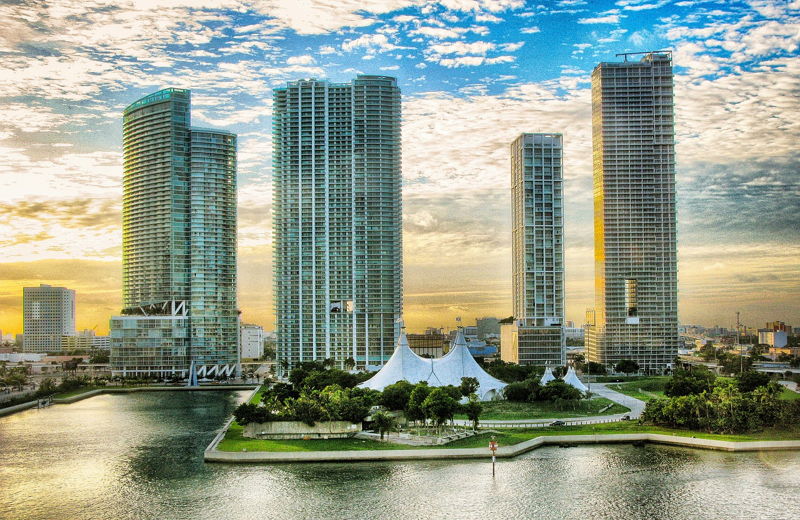 Miami-Dade County - A Melting Pot of Opportunities
Miami-Dade County, located in Southeast Florida, is renowned for its diverse culture, beautiful beaches, and bustling city life. With a thriving economy driven by sectors like finance, international trade, and tourism, Miami-Dade presents a wide range of investment opportunities. The county offers luxury beachfront properties in areas like Miami Beach and Bal Harbour, as well as high-rise condominiums and commercial spaces in downtown Miami. The international appeal of Miami-Dade attracts investors from around the world, making it a prime location for real estate investments. Check Miami Dade property for sale informations.
Broward County - The Perfect Blend of Urban Living and Natural Beauty
Adjacent to Miami-Dade County, Broward County is an ideal investment destination that seamlessly combines urban amenities with natural beauty. Fort Lauderdale, the county seat, offers a vibrant downtown area with an array of restaurants, shops, and cultural venues. Additionally, Broward County boasts numerous waterfront properties and beachfront communities such as Hollywood and Pompano Beach, providing residents with a luxurious coastal lifestyle. The proximity to Miami and the presence of major international airports further enhance the investment potential of Broward County.
Palm Beach County - A Haven for Luxurious Living
Located just north of Broward County, Palm Beach County exudes opulence and sophistication. Renowned for its pristine beaches, upscale shopping destinations, and exclusive golf courses, this county attracts affluent investors seeking an extravagant lifestyle. Palm Beach Island, home to glamorous estates and world-class resorts, is the epitome of luxury living. Additionally, areas like Boca Raton and Delray Beach offer a mix of high-end waterfront properties and gated communities, making Palm Beach County a haven for property investment.
Tampa Bay Area The Rising Star on Florida's West Coast
Moving towards Florida's west coast, we find the Tampa Bay area, consisting of Hillsborough, Pinellas, and Pasco counties. This region has experienced significant growth and development in recent years, making it an attractive destination for property investors. Tampa, the major city in the area, offers a vibrant downtown, a robust job market, and a diverse range of properties, from historic homes in South Tampa to modern condominiums in the Channel District. St. Petersburg, known for its arts and culture scene, provides a mix of waterfront condos and historic neighborhoods. The Tampa Bay area is an emerging market that promises great potential for long-term property investments.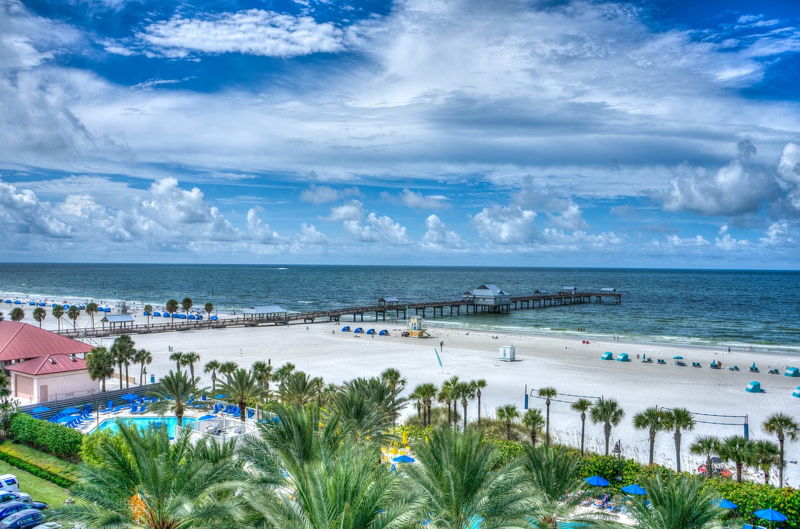 Southwest Florida Paradise Found
The southwest region of Florida, including counties like Collier, Lee, and Sarasota, is widely celebrated for its serene beaches, tropical climate, and laid-back lifestyle. Naples, located in Collier County, is a sought-after destination for property investment due to its luxurious waterfront homes, world-class golf courses, and high-end shopping districts. Fort Myers and Sarasota also offer a mix of waterfront properties, upscale neighborhoods, and a burgeoning arts community. The natural beauty of this region, coupled with its strong vacation rental market, makes it an appealing option for real estate investors.
---
Comparing the East and West Coasts of Florida
When comparing the east and west coasts of Florida, there are several factors to consider. The east coast, with Miami as its focal point, offers a cosmopolitan lifestyle, a diverse international community, and thriving business opportunities. The presence of major ports and airports makes it an important hub for international trade and commerce. On the other hand, the west coast, with Tampa as a prominent city, provides a more laid-back atmosphere, a strong sense of community, and a growing job market. The region's natural beauty and relaxed pace of life make it a popular choice for retirees and those seeking a more tranquil living environment.
Why Florida is an Attractive Place for Property Investment
Economic Growth: Florida's economy has experienced steady growth, fueled by sectors such as tourism, hospitality, healthcare, and technology. The state's pro-business policies and absence of state income tax attract companies and entrepreneurs, creating employment opportunities and driving demand for housing.

Favorable Tax Environment: Florida is one of the few states in the United States that does not impose a state income tax. This tax advantage, coupled with favorable property tax rates, makes Florida an attractive destination for individuals and businesses seeking to minimize their tax burden.

Tourism and Vacation Rental Market: Florida's world-renowned beaches, theme parks, and natural attractions draw millions of tourists each year. This creates a robust vacation rental market, offering investors the opportunity to generate rental income through short-term rentals.

Climate and Lifestyle: Florida's year-round warm climate and abundant recreational activities make it a desirable place to live and visit. The state's diverse culture, vibrant arts scene, and culinary delights add to its appeal, attracting individuals from around the world.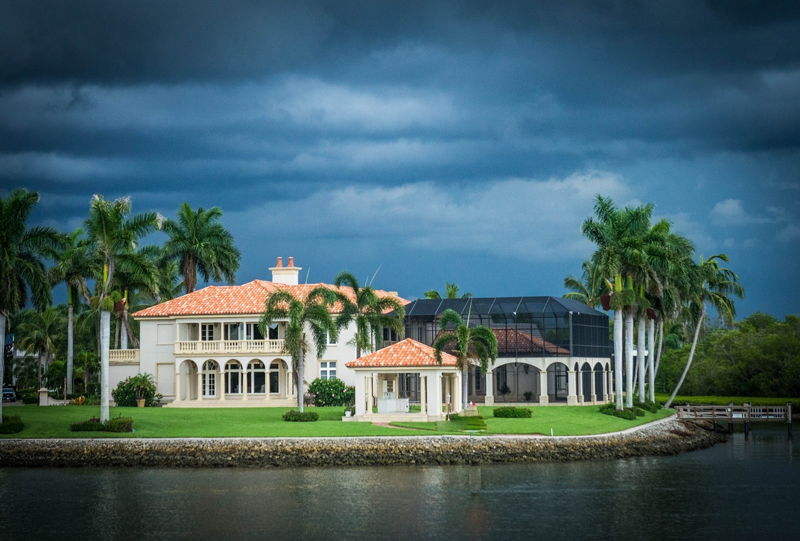 Florida's property market presents a plethora of investment opportunities, with counties like Miami-Dade, Broward, Palm Beach, Tampa Bay, and Southwest Florida standing out as key investment destinations. Whether you prefer the cosmopolitan allure of the east coast or the relaxed charm of the west coast, Florida offers a diverse range of properties to suit various investment goals. With a booming economy, favorable tax policies, and an enviable quality of life, Florida continues to be a prime choice for real estate investment.
As a real estate professional, it is essential to conduct thorough research, consult with local experts, and assess your investment objectives before venturing into the Florida property market. With careful consideration and a long-term perspective, investing in Florida's real estate can unlock tremendous potential for financial growth and personal fulfillment.
Notable places and spots for property investment in Florida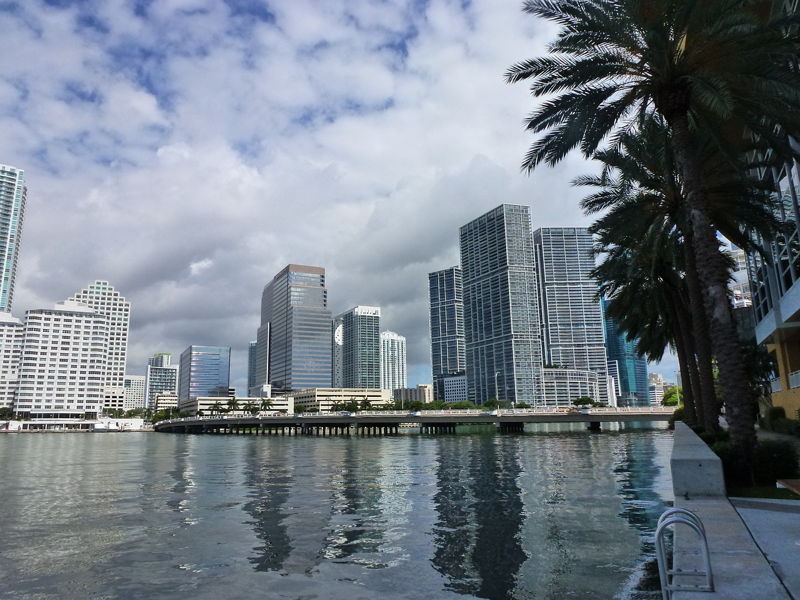 Orlando
Known as the "Theme Park Capital of the World," Orlando is a major tourist destination and an emerging market for real estate investment. Apart from its world-famous theme parks like Walt Disney World and Universal Orlando Resort, the city offers a thriving economy, a strong job market, and a growing tech industry. Investors can find opportunities in vacation homes, condominiums, and rental properties catering to the tourism market.
Jacksonville
Located in Northeast Florida, Jacksonville is the largest city in terms of land area in the contiguous United States. The city's strategic location, thriving seaport, and extensive transportation infrastructure make it a hub for logistics, manufacturing, and distribution. Investors can explore opportunities in residential properties, multi-family units, and commercial spaces.
Sarasota
Situated on Florida's Gulf Coast, Sarasota offers a unique blend of cultural amenities, stunning beaches, and a vibrant arts scene. The city is renowned for its theaters, art galleries, and the Ringling Museum of Art. Sarasota's upscale neighborhoods, such as Siesta Key and Longboat Key, are sought-after locations for luxury waterfront properties and high-end condominiums.
Fort Lauderdale
As a major city in Broward County, Fort Lauderdale has emerged as a premier destination for both residents and investors. The city offers an attractive blend of beautiful beaches, a lively downtown, and a thriving boating community. Fort Lauderdale's real estate market includes waterfront properties, luxury condominiums, and upscale neighborhoods like Las Olas Isles and Harbor Beach.
Naples
Located in Southwest Florida, Naples is renowned for its pristine white sand beaches, championship golf courses, and upscale lifestyle. The city is home to numerous luxury communities and exclusive residential areas such as Port Royal and Pelican Bay. Naples' real estate market is characterized by high-end waterfront estates, golf course properties, and luxury condominiums.
Daytona Beach
Situated on the east coast of Florida, Daytona Beach is famous for its wide sandy beaches and its association with motorsports, hosting events like the Daytona 500. The city offers a range of investment opportunities, including beachfront properties, vacation rentals, and commercial properties catering to tourism and the growing local economy.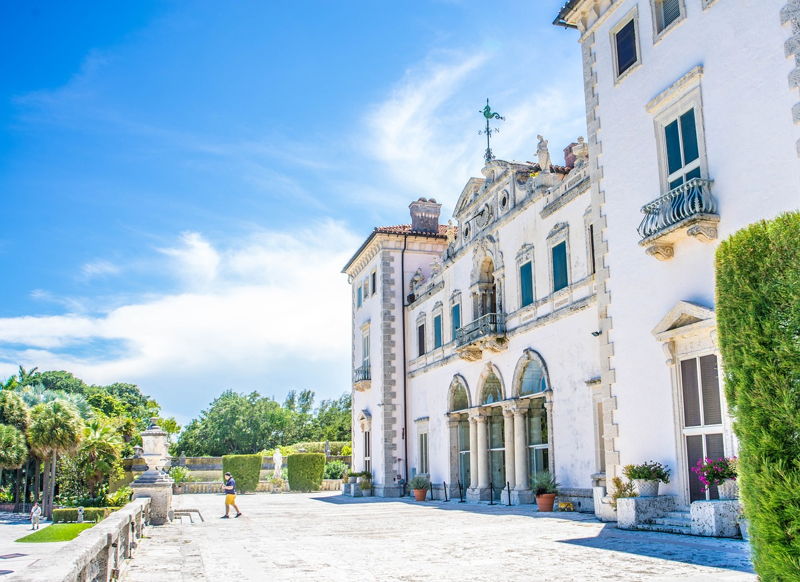 Key West
For those seeking a unique and laid-back atmosphere, Key West is an island paradise at the southernmost point of Florida. Known for its vibrant culture, colorful architecture, and stunning sunsets, Key West attracts tourists and residents alike. The real estate market in Key West includes historic homes, vacation rentals, and waterfront properties.
Remember, each of these places has its own unique charm, market dynamics, and investment potential. Conducting thorough market research, understanding local regulations, and working with experienced real estate professionals are crucial steps in identifying the best opportunities for property investment in Florida.
---
Why people buying properties in Florida
There are several compelling reasons why people choose to buy properties in Florida. Let's explore some of the key factors that make Florida an attractive destination for property investment:
Weather and Lifestyle: Florida's year-round warm climate and abundance of sunshine are major draws for individuals seeking a desirable living environment. The state offers a variety of outdoor activities such as swimming, boating, golfing, and hiking, allowing residents to enjoy an active and outdoor-centric lifestyle. The combination of beautiful beaches, natural attractions, and a relaxed atmosphere contributes to a high quality of life.

Vacation and Second Home Market: Florida is a popular vacation destination for people from around the world. The state's renowned theme parks, pristine beaches, and vibrant cultural scene make it an attractive choice for individuals looking to own a vacation or second home. Many investors opt to purchase properties in Florida that they can use for their own vacations while also generating rental income during periods they are not using it.

Strong Tourism Industry: Florida's tourism industry is a major economic driver, attracting millions of visitors each year. The presence of world-class attractions, including Walt Disney World, Universal Orlando Resort, and the Kennedy Space Center, ensures a steady stream of tourists. This creates a robust vacation rental market, providing property owners with the opportunity to generate rental income and potentially offset ownership costs.

Favorable Tax Environment: Florida's tax-friendly policies are appealing to investors. The state does not impose a personal income tax, which is a significant advantage for individuals seeking to reduce their tax burden. Additionally, Florida has relatively low property tax rates compared to many other states, making property ownership more affordable.

Economic Growth and Job Opportunities: Florida has a diverse and growing economy that offers a range of job opportunities. The state has experienced consistent population growth, leading to increased demand for housing. Major industries in Florida include tourism, hospitality, healthcare, finance, technology, and aerospace. These sectors contribute to a strong job market and provide stability for property investments.

Retirement Destination: Florida has long been a popular retirement destination for its favorable climate, amenities catering to seniors, and a range of housing options suitable for retirees. Active adult communities, assisted living facilities, and age-restricted neighborhoods are prevalent throughout the state, making it an attractive place for retirees to settle down.

Business-Friendly Environment: Florida's pro-business environment and economic policies attract companies from various industries. The state offers incentives for businesses, such as tax breaks and grants, fostering an environment that encourages entrepreneurship and job creation. The presence of thriving businesses and corporate headquarters contributes to a strong real estate market and potential rental demand.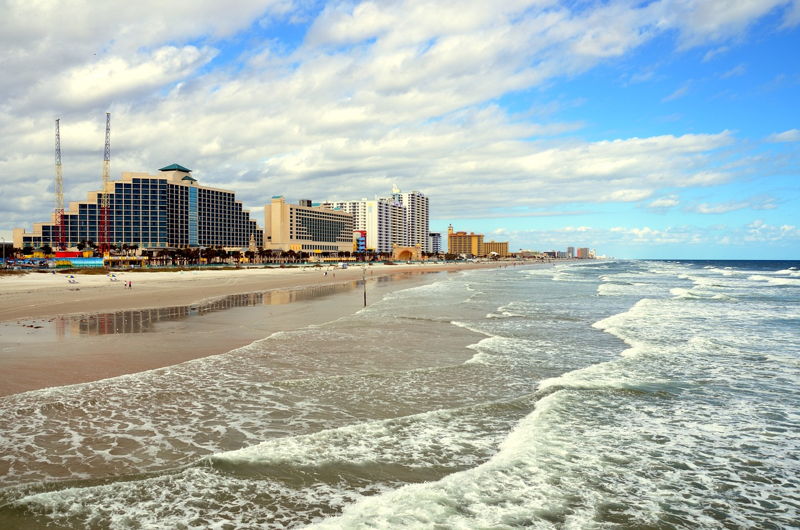 Cultural and Entertainment Offerings: Florida is known for its diverse cultural scene, hosting numerous art festivals, music events, and theatrical performances throughout the year. Cities like Miami, Orlando, and Tampa offer a vibrant nightlife, dining options, shopping districts, and a wide range of cultural experiences. These amenities enhance the overall appeal of Florida as a place to live, work, and invest.
It's important to note that while Florida presents many advantages for property investment, it's crucial for prospective buyers to conduct thorough research, consult with real estate professionals, and consider their individual goals and risk tolerance before making any investment decisions.
---
What kind of properties are available in Florida
Florida offers a wide range of properties to suit various preferences and investment goals. Here are some of the most common types of properties available in the state:
Single-Family Homes: Single-family homes are detached properties designed for one family or household. They range from modest houses to luxury estates and are available in various styles, including ranch, Mediterranean, colonial, and contemporary. Single-family homes often come with private yards, garages, and amenities based on the community or neighborhood they are located in.

Condominiums: Condominiums, or condos, are individual units within a larger complex or building. Condos typically offer shared amenities such as swimming pools, fitness centers, and common areas. They are popular among buyers looking for a lower-maintenance lifestyle or a vacation home. Condos can be found in both urban and coastal areas, offering a range of prices and sizes.

Townhouses: Townhouses, also known as townhomes or row houses, are multi-level properties that share walls with adjacent units. They often feature a small yard or patio and are designed to provide a balance between the space and privacy of a single-family home and the low-maintenance benefits of a condo. Townhouses are common in both urban and suburban areas.

Vacation Homes: Florida's thriving tourism industry makes vacation homes a sought-after investment. These properties are typically used by owners for personal vacations and rented out to visitors during the times they are not using them. Vacation homes can vary from single-family houses to condos or townhouses, often located near popular tourist destinations, beaches, or theme parks.

Waterfront Properties: Florida's extensive coastline and numerous lakes and rivers offer abundant opportunities for waterfront properties. These can include oceanfront or beachfront homes, properties with direct access to lakes or rivers, and homes with private docks or boat slips. Waterfront properties are highly desirable due to their stunning views, recreational opportunities, and potential for rental income.

Luxury Estates: Florida is home to many exclusive and high-end neighborhoods that boast luxurious estates and mansions. These properties often feature extensive square footage, upscale amenities, private pools, gourmet kitchens, expansive landscaped grounds, and waterfront or golf course locations. Luxury estates cater to buyers seeking the epitome of opulence and privacy.

Multi-Family Properties: Multi-family properties, such as duplexes, triplexes, and apartment buildings, are popular among investors looking to generate rental income. These properties offer multiple residential units within a single structure, allowing owners to rent out each unit separately. Multi-family properties can be found in both urban and suburban areas, catering to a range of tenant preferences.

Commercial Properties: Florida's thriving economy also presents opportunities for commercial property investment. These properties include retail spaces, office buildings, warehouses, industrial facilities, and mixed-use developments. Commercial properties offer potential for rental income and capital appreciation based on the local business environment and economic trends.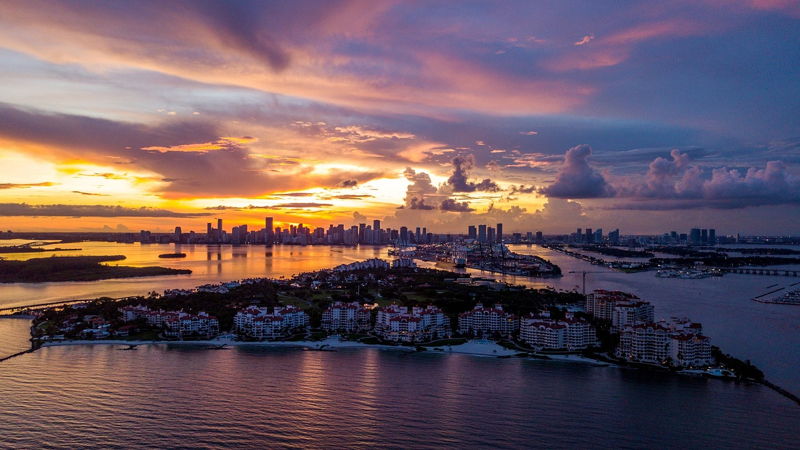 It's important to note that property availability and prices may vary based on location, market conditions, and individual preferences. Consulting with a knowledgeable real estate agent or professional can help navigate the Florida property market and identify the best options based on specific needs and investment objectives.
---
Real estate agencies specializing in Florida's properties
There are several reputable real estate agencies that specialize in properties in Florida. Here are a few prominent agencies known for their expertise in the Florida real estate market:
Coldwell Banker: Coldwell Banker is a well-established real estate agency with a strong presence in Florida. They have offices throughout the state and a large network of experienced agents who specialize in various regions and property types. Coldwell Banker offers a wide range of residential and commercial property services, including buying, selling, and property management.

Keller Williams Realty: Keller Williams Realty is another prominent agency with a strong presence in Florida. They have numerous offices across the state, and their agents specialize in various markets and property types. Keller Williams offers comprehensive real estate services, including residential, commercial, luxury properties, and investment opportunities.

RE/MAX: RE/MAX is a globally recognized real estate brand with a significant presence in Florida. They have a wide network of experienced agents specializing in different regions and property types. RE/MAX offers a range of services, including residential, commercial, and luxury properties, as well as investment opportunities.

Sotheby's International Realty: Sotheby's International Realty is a renowned agency known for representing luxury properties around the world, including in Florida. Their agents specialize in high-end residential and commercial properties, providing personalized service to clients seeking premium real estate options.

Douglas Elliman Real Estate: Douglas Elliman is a well-respected agency with a strong presence in Florida. They have offices in key locations across the state, and their agents specialize in various markets, including luxury properties, waterfront estates, and condominiums. Douglas Elliman offers comprehensive real estate services for buyers, sellers, and investors.

Premier Sotheby's International Realty: Premier Sotheby's International Realty focuses on luxury properties in Florida. With a specialization in high-end residential properties, their agents provide personalized service to clients looking for exclusive estates, waterfront homes, and upscale condominiums in sought-after areas.
These are just a few examples of real estate agencies that specialize in Florida's properties. Try Activa Realty for property purchase in Florida. It's important to conduct additional research, read reviews, and consider the specific region and property type you are interested in to find an agency that aligns with your needs and preferences. Working with a knowledgeable and experienced real estate professional can greatly assist you in navigating the Florida property market and achieving your investment goals.
---
Florida property for sale for overseas investors
Florida's real estate market has long been attractive to both domestic and international investors. The state's sunny climate, booming economy, and diverse range of property options make it a prime destination for overseas investors looking to capitalize on the opportunities offered by the Florida real estate market. In this article, we will analyze the topic of Florida property for sale specifically for overseas investors, exploring the key considerations, benefits, and potential challenges they may face.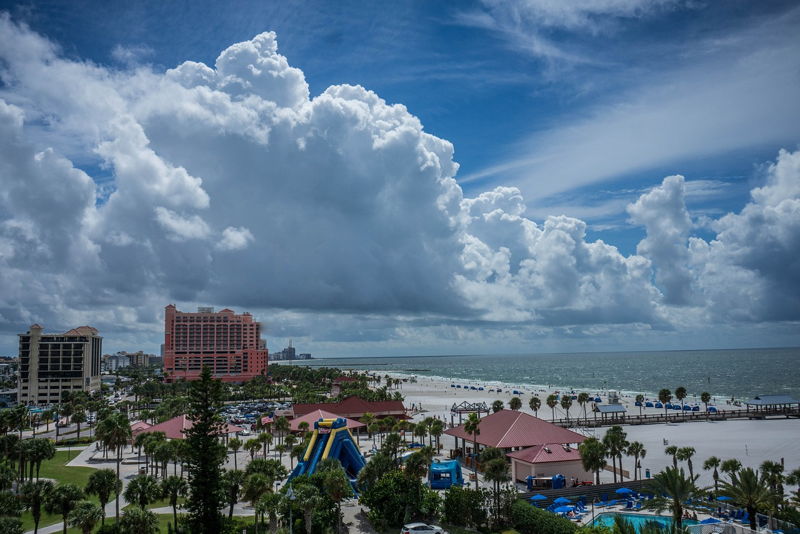 a) Demand and Growth: Florida's real estate market has experienced consistent demand and growth over the years, driven by factors such as population growth, tourism, and a strong economy. Overseas investors can benefit from a market with high demand for rental properties, vacation homes, and luxury estates.
b) Property Types and Locations: Florida offers a diverse range of property types, including single-family homes, condominiums, townhouses, vacation rentals, and commercial properties. Investors can choose from prime locations such as Miami, Orlando, Tampa, and popular coastal areas like Naples and Palm Beach.
Benefits for Overseas Investors:
a) Currency Exchange: Overseas investors can take advantage of favorable currency exchange rates when purchasing properties in Florida. This can lead to cost savings and potentially increase the return on investment.
b) Rental Income Potential: Florida's thriving tourism industry and high demand for vacation rentals provide opportunities for overseas investors to generate rental income. Vacation homes and Florida properties located in desirable tourist destinations can offer attractive rental yields.
c) Tax Advantages: Florida's tax-friendly environment, which includes no state income tax, can be advantageous for overseas investors. However, it is crucial for investors to understand the tax implications both in their home country and in the United States to maximize the benefits.
a) Foreign Ownership Regulations: Overseas investors need to be aware of the legal requirements and restrictions related to foreign ownership of real estate in Florida. It is advisable to consult with legal professionals specializing in international real estate transactions to ensure compliance with all regulations.
b) Financing Options: Overseas investors should explore financing options available to them, as obtaining a mortgage in the United States may differ from their home country. Some lenders offer specialized programs catering to international buyers, and understanding the terms and requirements is crucial when considering financing options.
Working with Professionals:
a) Real Estate Agents: Engaging a reputable and experienced real estate agent who specializes in working with overseas investors is highly recommended. They can provide market insights, assist with property selection, negotiate on behalf of the investor, and guide them through the entire purchase process.
b) Legal and Financial Advisors: Overseas investors should consider consulting legal and financial advisors who are familiar with cross-border transactions. These professionals can provide guidance on legal requirements, tax implications, and structuring the investment in the most advantageous way.
Florida's real estate market offers significant opportunities for overseas investors seeking to invest in the United States. The state's desirable location, strong rental demand, and favorable investment climate make it an appealing choice. However, it is essential for overseas investors to conduct thorough research, seek professional guidance, and understand the legal and financial considerations before making any investment decisions. With careful planning and the right team of professionals, investing in Florida's real estate market can be a rewarding venture for overseas investors.
---
Vacation property buying in Florida
Florida's allure as a vacation destination has made it a sought-after location for individuals seeking to purchase vacation properties. With its sunny climate, world-class attractions, and stunning beaches, Florida offers a multitude of opportunities for buyers looking to invest in vacation homes. In this article, we will analyze the topic of vacation property buying in Florida, examining the benefits, considerations, and key factors for potential buyers to evaluate.
a) Coastal Areas: Florida's extensive coastline presents numerous options for buyers looking for vacation properties with beach access. Popular coastal areas such as Miami Beach, Destin, Sarasota, and Fort Lauderdale offer a range of property types, including oceanfront condos, beachfront homes, and luxury estates.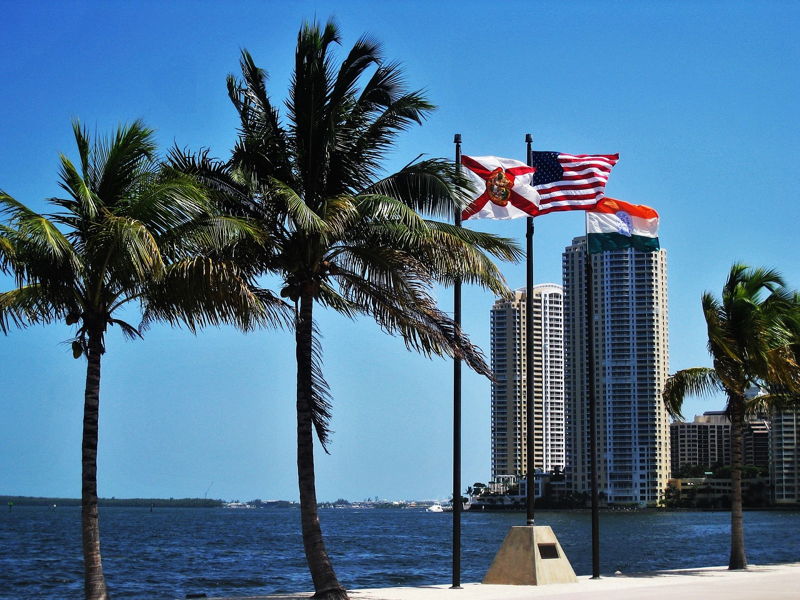 b) Proximity to Attractions: Consider the proximity of the vacation property to popular attractions, theme parks, golf courses, shopping centers, and cultural amenities. Areas like Orlando, Kissimmee, and Tampa provide easy access to major theme parks, while Naples and Palm Beach offer upscale lifestyle amenities.
a) Rental Income: Vacation properties in Florida have the potential to generate significant rental income due to the state's robust tourism industry. Factors such as location, property type, and amenities can influence rental demand and income potential. Buyers should research the local vacation rental market and consider factors such as peak seasons, rental regulations, and property management options.
b) Appreciation: Florida's real estate market has shown historical appreciation over time. Buyers can benefit from potential property value appreciation, particularly in desirable locations or areas experiencing growth and development. Consulting with real estate professionals and conducting market research can help identify areas with promising appreciation potential.
Financing and Ownership Considerations:
a) Financing Options: Buyers should explore financing options available for vacation properties in Florida. It's important to understand the requirements, interest rates, and terms associated with obtaining a mortgage for a second home or investment property.
b) Legal and Tax Considerations: Buyers, particularly international investors, must be aware of legal and tax implications when purchasing vacation properties in Florida. Consulting with legal and tax professionals who specialize in real estate transactions can provide guidance on matters such as ownership structures, taxes, and any applicable regulations.
Property Management and Maintenance:
a) Property Management Services: Buyers who plan to rent out their vacation property should consider engaging professional property management services. These services can handle aspects such as marketing, reservations, guest services, and maintenance, ensuring a smooth and hassle-free rental experience.
b) Maintenance and Upkeep: Vacation properties require regular maintenance and upkeep. Buyers should account for expenses such as property taxes, insurance, HOA fees (if applicable), repairs, and general upkeep when evaluating the financial feasibility of owning a vacation property.
Purchasing a vacation property in Florida can offer both personal enjoyment and potential financial benefits. Buyers should carefully consider factors such as location, investment potential, financing options, legal and tax considerations, and property management. Thorough research, consulting with professionals, and understanding the local market dynamics are crucial steps in making an informed decision. With proper planning and due diligence, investing in a vacation property in Florida can provide a rewarding and memorable experience for buyers and their families.