Real estate agencies in Delray Beach
Real estate agencies in Delray Beach - Florida. A guide for property buyers in Palm Beach county area. Check the local informations before property search in the area. Activa Realty is a local real estate based in Boca Raton. We serve Delray Beach for property buyers. International approach for property investment in Florida south east area.
Delray Beach real estate agency - where to start
Nestled along Florida's stunning Atlantic coast, Delray Beach offers a captivating blend of coastal charm, vibrant culture, and a thriving real estate market. Whether you're a local resident seeking a new home or an investor eyeing lucrative opportunities, Delray Beach's real estate agencies stand ready to guide you on a remarkable journey of discovery.
Delray Beach, known for its picturesque beaches, sparkling blue waters, and a tropical climate, has long been a sought-after destination for those seeking a slice of paradise. With a population that boasts a diverse mix of residents, including professionals, retirees, and families, Delray Beach offers a wide range of housing options to suit every taste and lifestyle.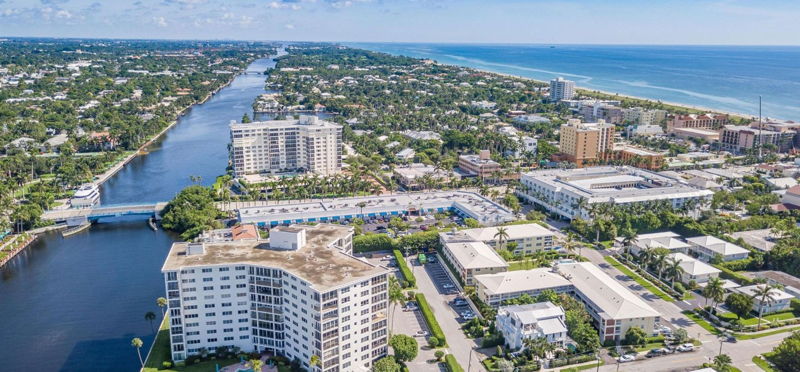 When it comes to navigating the local real estate market, the expertise and guidance of Delray Beach's real estate agencies are invaluable. These agencies are renowned for their deep knowledge of the area, market trends, and a genuine passion for helping clients find their perfect home.
Delray Beach boasts a rich architectural heritage, with a variety of housing styles that reflect its storied past. From charming bungalows and Mediterranean-style villas to modern condominiums and expansive estates, the city's real estate market offers a wealth of options. Real estate agencies in Delray Beach excel at matching buyers with properties that align with their unique preferences, whether it be a beachfront retreat, a downtown loft, or a family-friendly suburban abode.
Delray Beach real estate market
One of the distinguishing features of Delray Beach's real estate market is its close proximity to a vibrant downtown district. The heart of the city pulses with life, offering a blend of trendy boutiques, gourmet restaurants, art galleries, and cultural events. Many real estate agencies in Delray Beach specialize in properties within walking distance of this thriving hub, allowing residents to immerse themselves in the city's energetic atmosphere.
For those seeking a tranquil retreat, Delray Beach boasts several residential communities that offer a peaceful sanctuary away from the hustle and bustle of the city. These gated enclaves provide residents with access to exclusive amenities, such as golf courses, tennis courts, and private beach clubs. The real estate agencies in Delray Beach are well-versed in the offerings of these communities and can guide clients toward the perfect sanctuary that suits their desires.
"Village" be the ocean
Beyond its charming neighborhoods and vibrant downtown, Delray Beach is celebrated for its vibrant arts and cultural scene. The city hosts numerous festivals, art walks, and live performances throughout the year, showcasing the talents of local artists and musicians. Real estate agencies in Delray Beach possess intimate knowledge of the cultural landscape, enabling them to assist clients in finding homes close to these creative hotspots.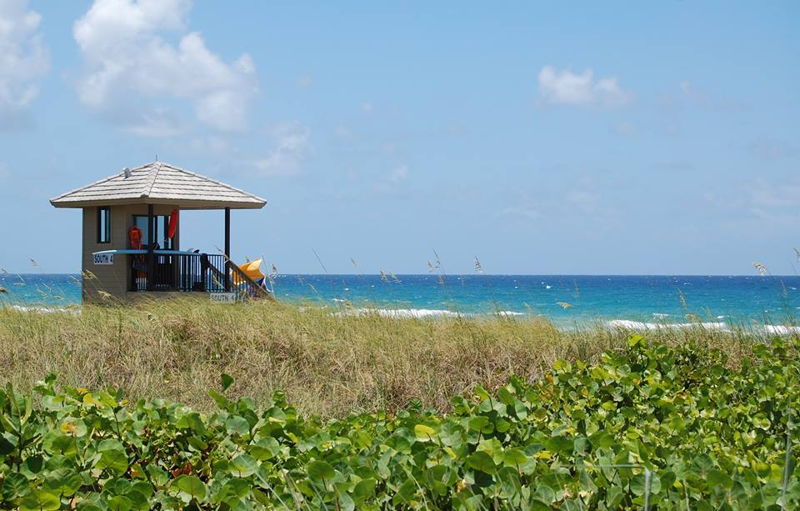 Delray Beach's reputation as a year-round haven for outdoor enthusiasts also sets it apart. The city boasts a plethora of parks, nature reserves, and waterfront activities, catering to those who appreciate an active lifestyle. Real estate agencies in Delray Beach are well-versed in the best locations for outdoor enthusiasts, ensuring clients have easy access to hiking trails, biking routes, and boating opportunities.
While the specific names of the real estate agencies in Delray Beach are intentionally omitted, it is essential to note that they are staffed with experienced professionals who pride themselves on providing personalized service. From the initial consultation to closing the deal, these experts will be your trusted advisors, committed to finding the ideal property that matches your dreams and aspirations.
So, whether you're captivated by Delray Beach's pristine beaches, enamored with its vibrant arts scene, or simply seeking a laid-back coastal lifestyle, the real estate agencies in this sun-kissed paradise are here to help. With their local expertise and passion for matching buyers with their perfect homes, these agencies are the key to unlocking the door to your Delray Beach dream.
Types of real estate agencies you may find in Delray Beach
Full-Service Agencies: These agencies offer a wide range of real estate services, including buying, selling, and renting properties. They have experienced agents who can assist clients with every step of the real estate process, from property search to negotiation and closing.

Boutique Agencies: These smaller, specialized agencies often focus on specific property types or niche markets. They may have a more personalized approach, catering to clients with specific needs, such as luxury properties, waterfront homes, or historic residences.

Commercial Real Estate Agencies: Delray Beach also has agencies that specialize in commercial real estate, catering to businesses looking for office spaces, retail locations, or industrial properties. These agencies have expertise in commercial leasing, investment properties, and development opportunities.

Rental Agencies: Some agencies in Delray Beach focus primarily on rental properties, assisting both tenants and landlords with finding suitable rental homes, apartments, or vacation rentals. These agencies can help individuals and families who are not yet ready to purchase a property or prefer the flexibility of renting.

Property Management Companies: Delray Beach is a popular destination for vacation rentals and seasonal residents. Property management companies specialize in managing and maintaining rental properties on behalf of homeowners, handling everything from tenant screening to maintenance and marketing.
It's important to note that the real estate landscape is continually evolving, and new agencies may emerge while others may undergo changes or rebranding. To get the most accurate and up-to-date information about real estate agencies in Delray Beach, it would be best to consult local business directories, online listings, or reach out to the Delray Beach Chamber of Commerce or other local resources.
---
Where the real estate agencies sell properties in Delray Beach
Real estate agencies in Delray Beach sell properties throughout the city and its surrounding areas. Delray Beach offers a diverse range of neighborhoods and communities, each with its own unique appeal. Some popular areas where real estate agencies sell properties in Delray Beach include:
Downtown Delray Beach
The vibrant downtown area is highly sought after, with its mix of residential condos, townhouses, and single-family homes. Properties in this area offer proximity to the city's renowned dining, shopping, and cultural scene.
Delray Beach Barrier Island
The barrier island stretches along the Atlantic coast and features luxurious oceanfront condos and estates. Properties on the barrier island often offer stunning views, direct beach access, and exclusive amenities.
Pineapple Grove Arts District
Located just north of downtown, the Pineapple Grove Arts District is a trendy neighborhood known for its artistic vibe, eclectic shops, and galleries. Real estate agencies sell properties such as modern lofts, townhomes, and condos in this vibrant area.
Delray Beach Historic District
The Historic District showcases the city's rich history and architectural charm. Real estate agencies here offer restored historic homes, bungalows, and cottages, allowing buyers to experience the city's past while enjoying modern amenities.
Delray Beach Golf Communities
Delray Beach boasts several prestigious golf communities, including communities with championship courses. Real estate agencies specializing in golf properties sell homes within these communities, catering to golf enthusiasts seeking a golf-centric lifestyle.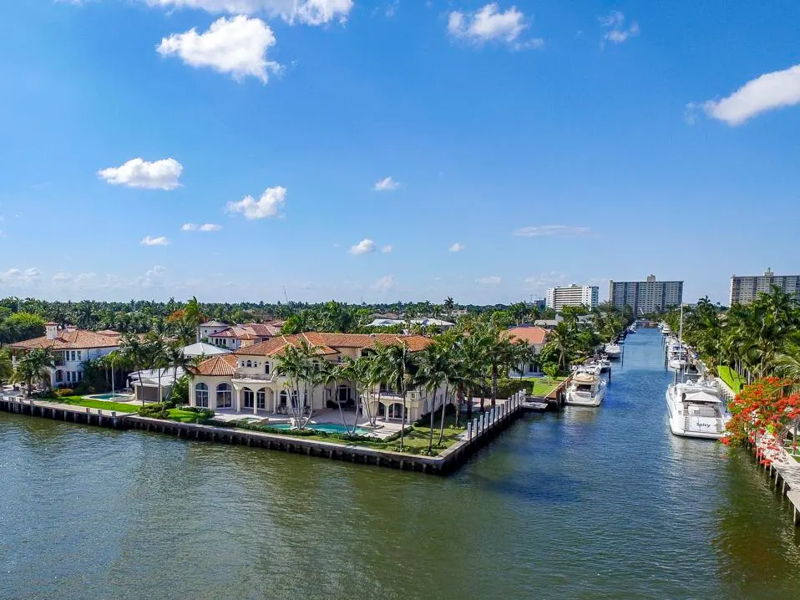 Active Adult Communities
Delray Beach is renowned for its active adult communities, providing a range of amenities and activities for retirees. Real estate agencies sell properties in these 55+ communities, which often feature resort-style amenities, social clubs, and fitness centers.
Suburban Neighborhoods
Delray Beach has a variety of suburban neighborhoods that offer a more relaxed atmosphere. Real estate agencies sell properties in these neighborhoods, including single-family homes, townhomes, and gated communities, appealing to families and those seeking a quieter lifestyle.
It's important to note that the areas mentioned above are just a selection of popular locations where real estate agencies sell properties in Delray Beach. The city offers a wide range of options, and agencies can assist clients in finding properties that align with their specific preferences, budgets, and lifestyle requirements.