Manalapan - Florida luxury homes for sale
Exclusivity and coastal charm of Manalapan, Florida Luxury Homes in Florida not only for investors. Manalapan, Florida, is a hidden gem nestled along the picturesque shores of Palm Beach County. Renowned for its pristine beaches, tranquil ambiance, and luxurious estates, Manalapan offers an exceptional lifestyle for those seeking refined living. In this article, we will delve into the allure of Manalapan's luxury homes, highlight key locations and attractions, and explore why investing in a home in Manalapan is a worthwhile endeavor.
Luxury Homes
Manalapan boasts an array of exquisite luxury homes that epitomize elegance and sophistication. These opulent estates feature impeccable craftsmanship, lavish amenities, and breathtaking views. From Mediterranean-inspired mansions with private docks and infinity pools to contemporary beachfront retreats, the luxury homes in Manalapan offer a lifestyle of exclusivity and refinement. Expansive living spaces, state-of-the-art technology, private gardens, and spa-like bathrooms are just a few of the enticing features found in these homes, catering to the discerning tastes of luxury homebuyers.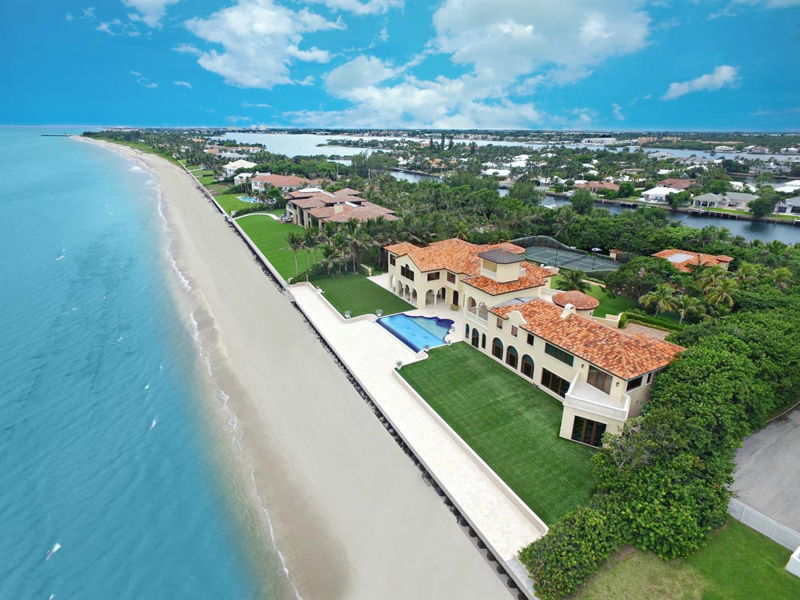 Coastal Living
Manalapan's prime location on a narrow barrier island offers residents the opportunity to indulge in an idyllic coastal lifestyle. With its pristine beaches and crystal-clear waters, Manalapan provides a serene backdrop for relaxation and outdoor activities. Residents can soak up the sun, take leisurely walks along the shore, or enjoy a variety of water sports such as boating, fishing, and paddleboarding. The oceanfront properties in Manalapan offer direct access to the beach, allowing homeowners to savor the beauty of the Atlantic Ocean right from their doorstep.
Attractions and Amenities
While Manalapan is a secluded retreat, it is also conveniently located near vibrant destinations that provide a multitude of entertainment, dining, and shopping options. Just a short drive away, residents can explore the upscale shops and restaurants of Palm Beach's Worth Avenue or indulge in cultural experiences at the Norton Museum of Art and the Kravis Center for the Performing Arts. For outdoor enthusiasts, nearby parks, golf courses, and nature reserves offer opportunities for recreation and relaxation.
Exclusive Enclave
Manalapan is known for its exclusivity and privacy, attracting a discerning group of residents who appreciate the finer things in life. High-profile individuals, successful entrepreneurs, and affluent families are drawn to Manalapan's luxurious offerings and its ability to provide a peaceful sanctuary away from the hustle and bustle of larger cities. The town's intimate atmosphere and limited number of luxury properties contribute to the sense of exclusivity and exclusiveness that Manalapan offers.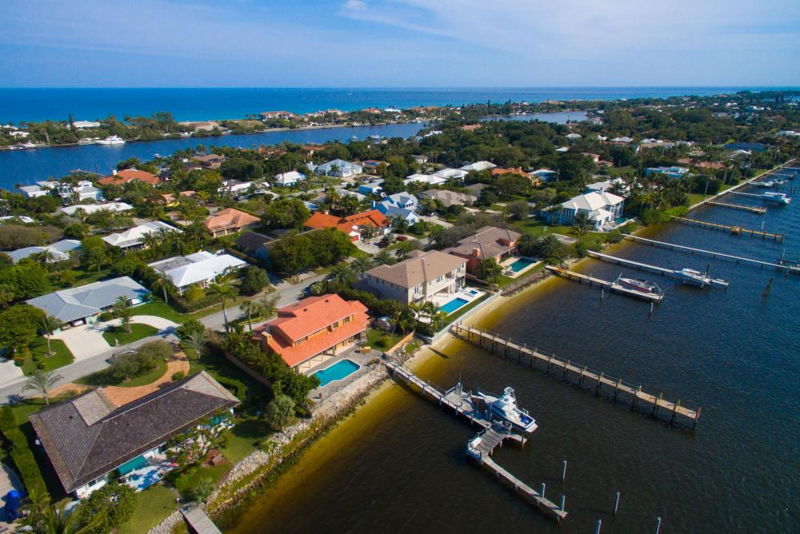 Investing in a luxury home in Manalapan, Florida, is an opportunity to embrace an extraordinary lifestyle. With its stunning coastal setting, luxurious estates, and proximity to world-class amenities, Manalapan offers a coveted blend of tranquility and sophistication. Whether it's the allure of pristine beaches, the appeal of refined living spaces, or the exclusive community that draws you in, Manalapan's luxury homes are a testament to the pinnacle of coastal living. Explore the charms of Manalapan and discover the exceptional beauty and serenity that make it a highly desirable place to call home.
---
How to get to Manalapan
By Car: Manalapan in Palm Beach County, Florida, is conveniently accessible by car via major highways and roads in the area. The most common routes to reach Manalapan include:
From Miami: Take I-95 North and continue north until reaching Lantana Road (exit 61). Exit onto Lantana Road and head east. Continue on Lantana Road until reaching the town of Manalapan.

From West Palm Beach: Take I-95 South and continue south until reaching Hypoluxo Road (exit 60). Exit onto Hypoluxo Road and head east. Continue on Hypoluxo Road until reaching the town of Manalapan.
By Air: If you're traveling from a greater distance, the closest major airport to Manalapan, Florida, is:
Palm Beach International Airport (PBI): Located in West Palm Beach, approximately 10 miles north of Manalapan, Palm Beach International Airport offers both domestic and international flights. From the airport, you can rent a car or take a taxi to reach Manalapan.
By Train: There is no direct train service to Manalapan, Florida. However, if you prefer to travel by train, you can take Amtrak or Tri-Rail to the nearest train stations, such as the West Palm Beach Tri-Rail Station or the Delray Beach Tri-Rail Station. From there, you can rent a car or take a taxi to reach Manalapan.
By Boat: Manalapan, Florida, is located along the Intracoastal Waterway, making it accessible by boat. If you have a private boat or are using a boat charter service, you can navigate the Intracoastal Waterway and reach the town of Manalapan via the water.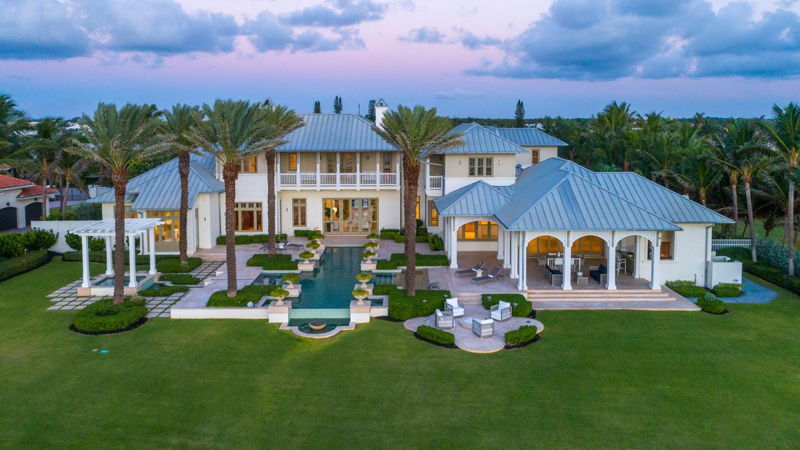 It's always recommended to check for the most up-to-date directions and travel options based on your specific starting point and mode of transportation. Safe travels!
---
Exploring the Enchanting Surroundings of Manalapan, Florida
Introduction: Nestled in the picturesque Palm Beach County, Florida, the charming town of Manalapan boasts not only its own allure but also an array of captivating surroundings. From pristine beaches to lush natural landscapes, this area offers residents and visitors a wealth of opportunities to immerse themselves in the beauty of the region. Let's take a closer look at some of the enchanting surroundings of Manalapan.
The Atlantic Ocean and Beaches: One of the main attractions near Manalapan is the stunning stretch of the Atlantic Ocean coastline. With its white sandy beaches and crystal-clear waters, it serves as a haven for beach lovers and water enthusiasts. Whether you're looking to bask in the sun, take a refreshing swim, or indulge in various water activities like surfing, paddleboarding, or snorkeling, the beaches near Manalapan offer a serene and idyllic setting to unwind.

Intracoastal Waterway: Another highlight of the area is the Intracoastal Waterway, a picturesque body of water that stretches along the eastern coast of Florida. This scenic waterway offers opportunities for boating, fishing, and cruising, allowing residents and visitors to explore the region's natural beauty while enjoying breathtaking sunsets and glimpses of marine life.

Nearby Parks and Nature Reserves: Manalapan is fortunate to be surrounded by several parks and nature reserves that showcase the region's diverse flora and fauna. Just a short drive away, you can find gems such as John D. MacArthur Beach State Park, a pristine nature preserve offering nature trails, picnic areas, and an abundance of wildlife. The Loxahatchee National Wildlife Refuge is also within reach, providing nature enthusiasts with a chance to observe native birds, alligators, and other wildlife in their natural habitats.

Golf Courses and Country Clubs: For golf enthusiasts, the surroundings of Manalapan offer an array of world-class golf courses and country clubs. Nearby establishments such as The Ritz-Carlton Golf Club, Palm Beach Par 3 Golf Course, and The Breakers Ocean Golf Course provide beautifully designed fairways, stunning views, and exceptional golfing experiences amidst a serene and elegant atmosphere. See also golfing in Florida.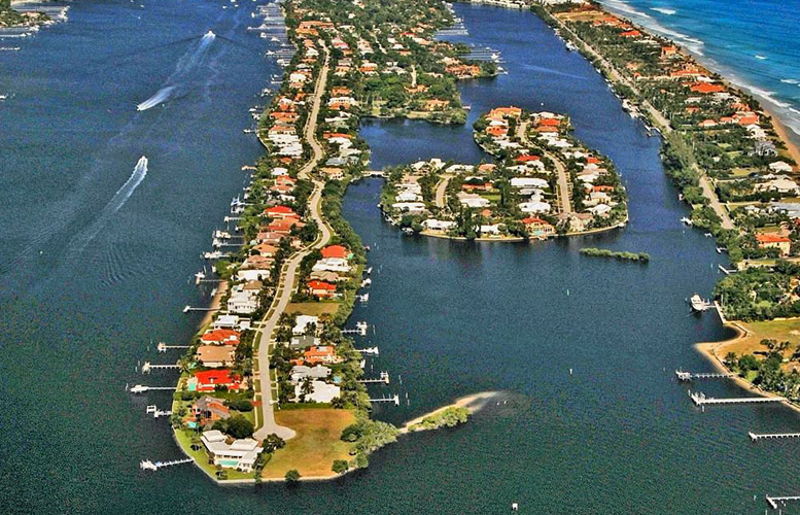 Cultural and Artistic Attractions: The region surrounding Manalapan is rich in cultural and artistic offerings. Palm Beach County is home to numerous galleries, museums, and performing arts venues, showcasing a diverse range of visual arts, live performances, and cultural events. From the Norton Museum of Art to the Kravis Center for the Performing Arts, there are ample opportunities to immerse yourself in the vibrant arts scene.
Manalapan, Florida, offers more than just its own captivating beauty. Its surroundings provide a delightful tapestry of natural wonders, recreational opportunities, cultural experiences, and luxurious amenities. Whether you seek relaxation on pristine beaches, exploration of diverse ecosystems, or engagement with the vibrant arts and culture scene, the enchanting surroundings of Manalapan are sure to leave you mesmerized.