Top Miami communities
Top Miami communities to buy a property in Florida. A simple guide for property buyers and investors in Florida south east area.
Unveiling the Magic: Top Miami Communities Where Dreams Flourish
Nestled along the vibrant coastline of Florida, Miami stands as a beacon of cultural diversity, pulsating energy, and sun-kissed dreams. Within this tropical paradise, a tapestry of neighborhoods awaits, each weaving a unique story of life and living. From the glamorous to the bohemian, the serene to the electric, Miami's communities offer a symphony of lifestyles, ready to harmonize with your aspirations. Let's embark on a journey through the top Miami communities that are bound to inspire and captivate your heart.
South Beach: Where Art Deco Dreams Come Alive
Known worldwide for its art deco architecture and iconic Ocean Drive, South Beach is a dazzling fusion of culture and style. This community thrives on its avant-garde spirit, where neon lights dance with pastel hues and palm trees sway to the rhythm of the Atlantic breeze. Here, the sea meets the sky in a picturesque horizon, while the vibrant nightlife illuminates the streets like a never-ending carnival. South Beach is where artists, trendsetters, and free spirits converge, creating a vibrant mosaic of self-expression and creativity.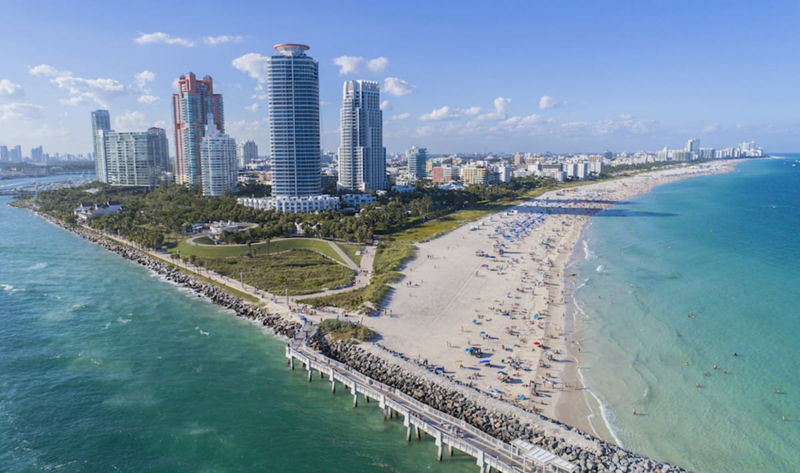 Coral Gables: Elegance and Sophistication Redefined
Nestled amidst tree-lined streets and graceful Mediterranean Revival architecture, Coral Gables exudes an air of timeless elegance. This meticulously planned community offers a harmonious blend of upscale living and verdant beauty. Meander through its enchanting landscapes, where every corner tells a story of luxury and refinement. With world-class shopping at Miracle Mile, exquisite dining experiences, and a thriving cultural scene, Coral Gables embraces a life of sophistication that resonates with those who seek the finer things.
Search for properties in top communities in Miami
Wynwood: Where Urban Artistry Knows No Bounds
In the heart of Miami, Wynwood emerges as a canvas of creativity, where graffiti isn't just street art – it's an expression of the soul. Formerly an industrial district, Wynwood has transformed into a haven for artists, innovators, and visionaries. Walk along its graffiti-adorned streets, and you'll feel the heartbeat of a community unafraid to challenge conventions. Galleries, boutiques, and craft breweries embody a culture that thrives on pushing boundaries and embracing the unconventional.
Coconut Grove: Nature's Serenade in the Urban Jungle
Amidst the bustling energy of Miami, Coconut Grove stands as a tranquil oasis where nature takes center stage. Lush parks, serene waterfronts, and the marina's gentle whispers paint a serene portrait of this community. As the oldest continuously inhabited neighborhood in Miami, Coconut Grove carries a sense of timeless wisdom and camaraderie. Whether you're strolling through the Kampong Garden or enjoying a leisurely afternoon by the bay, this neighborhood beckons with the promise of a balanced, harmonious life.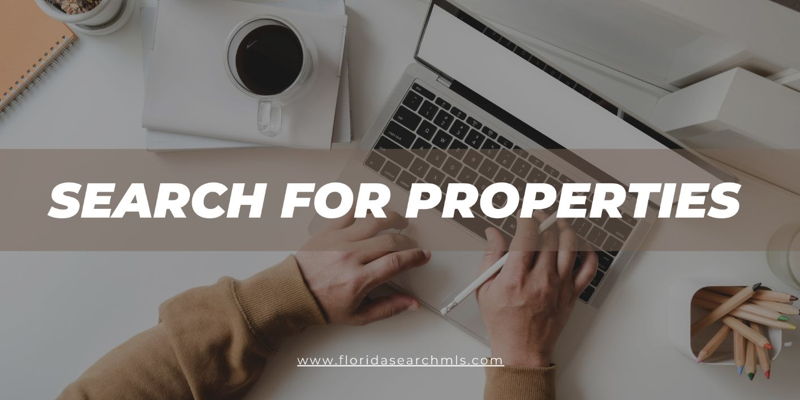 Brickell: Where Skyline Ambitions Soar High
Beneath the towering skyscrapers and the bustling financial district, Brickell pulses with the heartbeat of Miami's entrepreneurial spirit. This urban haven blends modern luxury with a fast-paced lifestyle, offering a gateway to both professional success and cosmopolitan adventures. From high-end shopping to exquisite dining, Brickell's energy is infectious, inviting you to rise to new heights and embrace the limitless opportunities that the city offers.
In every corner of Miami's diverse tapestry, a community awaits to embrace your aspirations and infuse your dreams with vibrant life. Each neighborhood is a chapter in this captivating story, inviting you to immerse yourself in its unique rhythm and carve your own path. Whether you seek the opulent glamour of South Beach, the refined elegance of Coral Gables, the artistic fervor of Wynwood, the tranquil beauty of Coconut Grove, or the urban dynamism of Brickell – Miami's communities are ready to inspire, elevate, and help you craft a life that reflects your true essence. Embrace the magic, let your dreams flourish, and find your place in the sun-soaked heart of Miami.
---
Little Havana: Where Culture and Heritage Dance in Harmony
Step into the vibrant streets of Little Havana, and you'll be transported to a world where the sounds of salsa music and the aroma of Cuban coffee create an intoxicating symphony. This community is a celebration of Miami's rich cultural tapestry, where the traditions of Cuba come alive in a colorful explosion of flavors, art, and warmth. From the lively Domino Park to the soulful rhythms of live music, Little Havana invites you to embrace the joy of community and the beauty of cultural diversity.
Aventura: The Gateway to Upscale Adventures
Nestled between the bustling city and the azure waters of the Intracoastal Waterway, Aventura is a realm of upscale living and leisure. This community stands as a testament to luxury, boasting world-class shopping at Aventura Mall and prestigious golf courses that beckon to both the avid golfer and the leisurely enthusiast. With its lavish waterfront residences and a serene atmosphere, Aventura presents an idyllic blend of relaxation and indulgence, perfect for those seeking a life where every moment feels like a vacation.
Design District: Where Style is a Way of Life
For those who live and breathe design, the Design District is a playground of creativity and luxury. This neighborhood is a masterpiece in itself, where art galleries, high-end boutiques, and architectural marvels intertwine to create an enchanting atmosphere. Stroll through the streets adorned with cutting-edge designs and sculptures, and you'll be inspired by the innovative spirit that permeates every corner. The Design District is a haven for connoisseurs of aesthetics, inviting you to explore, admire, and embrace the beauty that surrounds you.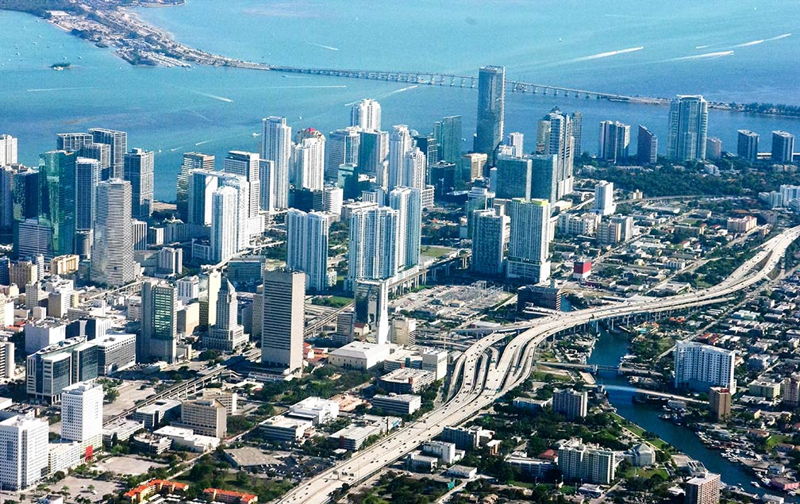 Key Biscayne: Island Tranquility at Its Finest
Nestled on the shores of Biscayne Bay, Key Biscayne offers a serene escape from the urban bustle. This island paradise is a sanctuary of natural beauty, where pristine beaches, lush parks, and crystal-clear waters create a backdrop of tranquility. Whether you're soaking up the sun on Crandon Park Beach or exploring the lush landscapes of Bill Baggs Cape Florida State Park, Key Biscayne invites you to unwind, connect with nature, and savor the simple pleasures of life.
Edgewater: Where Modern Living Meets Waterfront Chic
Edgewater paints a modern portrait of Miami living, where sleek high-rises and waterfront elegance define the landscape. This community is a symphony of contemporary architecture, upscale amenities, and breathtaking bay views. From the Margaret Pace Park's lush greenery to the bustling restaurants along Biscayne Boulevard, Edgewater offers a seamless blend of urban sophistication and waterfront charm. It's a canvas where modern dreams are sculpted against the backdrop of Miami's dazzling skyline.

In the heart of Miami's diverse communities, a world of possibilities awaits. Each neighborhood is an invitation to explore, discover, and create a life that resonates with your passions and aspirations. Whether you're drawn to the artistic energy of Wynwood or the refined elegance of Coral Gables, Miami's communities offer a tapestry of experiences, ready to inspire you to live life to the fullest. Embrace the journey, immerse yourself in the culture, and let the magic of Miami's neighborhoods ignite your dreams. Your next chapter begins here, in the vibrant heart of this sun-soaked paradise.