Sunny Isles Beach in Miami for property investment
Sunny isles Beach in Miami for property investment. All what you need to know before you buy a condo or a house in the area. As the real estate market continues to evolve, savvy investors are constantly on the lookout for promising opportunities. One such gem that has been attracting attention is Sunny Isles Beach. With its pristine beaches, vibrant atmosphere, and a growing economy, this Florida paradise offers an exceptional investment potential for property seekers. In this article, we will explore why Sunny Isles Beach is an inspiring choice for property investment.
Prime Location
Sunny Isles Beach enjoys an enviable location along the stunning coastline of Miami-Dade County. Situated between the Atlantic Ocean and the Intracoastal Waterway, this tropical haven provides breathtaking views, refreshing ocean breezes, and direct access to miles of pristine sandy beaches. Its proximity to major metropolitan areas such as Miami and Fort Lauderdale makes it a highly desirable destination for both tourists and residents.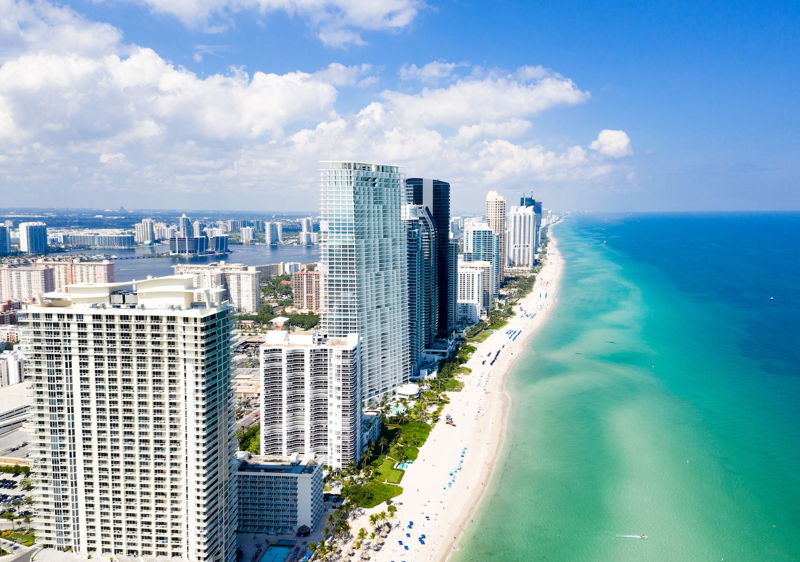 Luxury Living
Sunny Isles Beach has earned a reputation as the "Florida Riviera" for good reason. It boasts an array of luxurious high-rise condominiums and upscale properties that cater to the most discerning tastes. Developers have spared no expense in crafting architectural marvels, complete with world-class amenities, lavish interiors, and panoramic views. The allure of an opulent lifestyle, combined with the unparalleled natural beauty, has made Sunny Isles Beach an attractive investment option for those seeking exclusivity and sophistication.
Economic Growth and Stability
Investing in a thriving economy is a key consideration for any property investor, and Sunny Isles Beach ticks all the right boxes. The region has experienced robust economic growth in recent years, attracting a diverse range of industries and businesses. This growth has resulted in a strong job market, increasing demand for housing, and overall stability in property values. Additionally, the city's commitment to infrastructure development, including transportation improvements and public amenities, further bolsters its appeal for long-term investment.
Tourist Magnet
Sunny Isles Beach attracts millions of visitors each year, drawn by its pristine beaches, upscale shopping, and vibrant entertainment options. The city's allure as a tourist destination ensures a steady stream of rental income for property investors in Florida. Whether it's vacation rentals or long-term leases, owning property in this thriving beachfront community offers excellent potential for generating consistent and attractive returns on investment.
Cultural and Recreational Opportunities
Beyond the sunny shores and luxurious residences, Sunny Isles Beach offers a wealth of cultural and recreational opportunities. From world-class dining experiences to high-end shopping destinations, residents and tourists alike can indulge in a lifestyle that blends relaxation with sophistication. Additionally, the city hosts various events, festivals, and art exhibitions that further enrich the cultural fabric of the community. Investors can tap into the diverse range of leisure activities available, adding another layer of appeal to their property investments.
Check also top location in Miami for property investment
Sunny Isles Beach presents an inspiring prospect for property investment, combining a prime location, luxury living, economic stability, and a thriving tourism industry. Whether you're looking for a second home, new property in Florida, or a rental property, or a long-term investment, this vibrant beachfront city offers an enticing array of possibilities. As the sun-drenched coastline continues to captivate hearts and minds, investing in Sunny Isles Beach promises not only financial returns but also a lifestyle of tranquility, luxury, and endless possibilities.
---
Sunny Isles Beach stands out as an inspiring choice for property investment due to its prime location, luxury living, economic stability, tourism appeal, cultural offerings, international demand, educational opportunities, infrastructure development, proximity to recreation and entertainment, and a positive market outlook. Whether you're seeking a vacation home, rental property, or a place to settle down, Sunny Isles Beach presents a unique opportunity to invest in a thriving community that combines the allure of a beachfront paradise with the benefits of a robust and growing economy.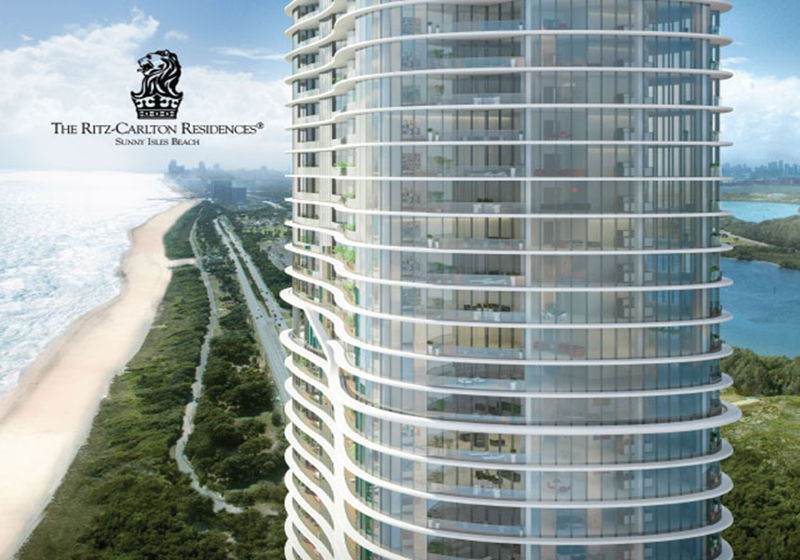 International Appeal
Sunny Isles Beach has gained international recognition as a sought-after destination, attracting visitors and investors from around the globe. Its cosmopolitan ambiance, coupled with a diverse and multicultural community, adds to the city's allure. The area's appeal extends beyond the United States, with a significant influx of buyers from countries such as Russia, Canada, and South America. This international demand contributes to the stability and growth of the local real estate market, making it an attractive proposition for international investors seeking a global clientele.
Educational Opportunities
Sunny Isles Beach offers excellent educational opportunities for residents, making it an appealing location for families and professionals. The region is home to top-rated public and private schools, renowned colleges, and universities, ensuring access to quality education. Families considering a move to the area are drawn to the exceptional academic institutions, creating a steady demand for family-oriented properties. The presence of educational facilities also contributes to the long-term stability and desirability of the real estate market.
Booming Infrastructure
Investing in a city with a well-developed infrastructure is a smart move, and Sunny Isles Beach delivers on that front. The local government has been proactive in enhancing the city's infrastructure, investing in transportation networks, roads, utilities, and public facilities. These improvements make the area more accessible and convenient for residents and visitors alike. The commitment to infrastructure development ensures long-term growth and positively impacts property values.
Proximity to Recreation and Entertainment
Sunny Isles Beach is ideally located near a multitude of recreational and entertainment options. The city is within easy reach of renowned golf courses, tennis clubs, and marinas, providing ample opportunities for outdoor activities. Additionally, nearby parks, nature reserves, and waterfront promenades offer beautiful settings for relaxation and rejuvenation. For those seeking a vibrant nightlife, Sunny Isles Beach is just a short drive away from the bustling entertainment districts of Miami and South Beach, adding even more value to the investment potential.
Positive Market Outlook
Sunny Isles Beach has exhibited a strong and consistent appreciation in property values over the years, reflecting a positive market outlook. The city's ongoing popularity, steady demand, and limited supply of prime beachfront real estate contribute to the upward trajectory of property prices. This promising trend suggests that investing in Sunny Isles Beach offers not only immediate returns but also the potential for long-term capital appreciation.
---
Rental market in Sunny Isles Miami
The rental market in Sunny Isles Beach is dynamic and offers a range of opportunities for investors. It's important to conduct thorough market research, including analyzing rental rates, vacancy rates, and local regulations, before investing in the rental market in Sunny Isles Beach. Additionally, consulting with a local real estate agent or property management company can provide valuable insights and guidance tailored to your specific investment goals. Here are some key aspects to consider.
High Rental Demand
Sunny Isles Beach experiences a consistent demand for rental properties due to its popularity as a tourist destination, as well as its appeal to long-term residents. The city attracts a significant number of visitors throughout the year, including vacationers, business travelers, and snowbirds seeking a warm winter retreat. This steady influx of tourists and visitors creates a strong demand for short-term vacation rentals and furnished apartments.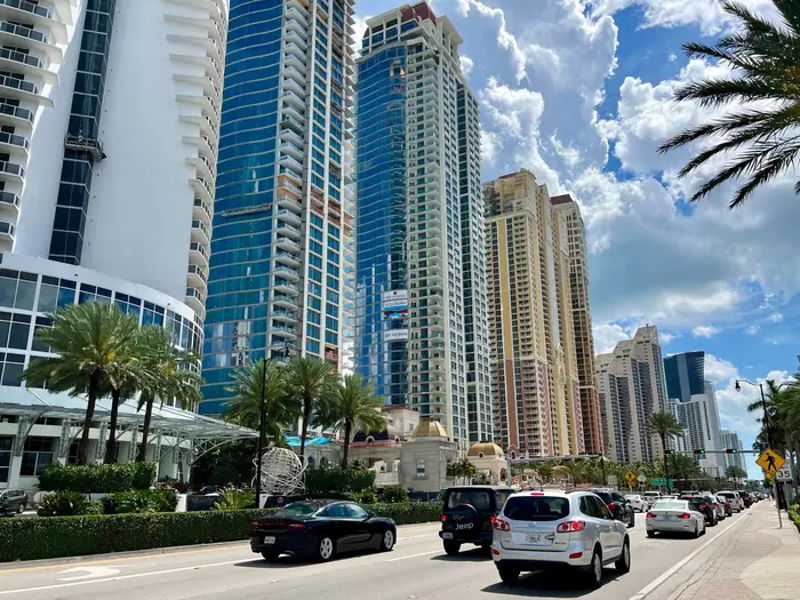 Seasonal Rental Peaks
Sunny Isles Beach experiences seasonal rental peaks during the winter months when snowbirds from colder regions flock to the area. This surge in demand for rental properties, particularly during the peak winter season, presents an opportunity for investors to generate higher rental income. By offering flexible lease terms and capitalizing on the seasonal demand, property owners can maximize their rental returns.
Luxury Rental Market
Sunny Isles Beach is renowned for its luxury condominiums and upscale properties. This segment of the rental market caters to affluent tenants seeking high-end accommodations with premium amenities and oceanfront views. Luxury rental properties in Sunny Isles Beach can command higher rental rates, making them an attractive option for investors looking for higher rental income and potential appreciation.
Short-Term Vacation Rentals
The rise of online platforms and vacation rental marketplaces has opened up new avenues for property owners in Sunny Isles Beach. Renting out properties on a short-term basis to vacationers has become increasingly popular, providing investors with an opportunity to capitalize on the tourism industry. However, it's important to be aware of local regulations and restrictions regarding short-term rentals, as they can vary.
Long-Term Rental Market
Sunny Isles Beach also offers a stable and growing long-term rental market. With its proximity to major cities like Miami and Fort Lauderdale, the area attracts professionals and families looking for a desirable coastal location to call home. Long-term rentals provide a consistent stream of rental income and the potential for long-term tenants, reducing turnover and vacancy risks.
Property Management Services
For investors who are not local or prefer to have professional assistance, property management services are readily available in Sunny Isles Beach. These services handle various aspects of rental property management, including marketing, tenant screening, rent collection, property maintenance, and more. Engaging a reliable property management company can help streamline the rental process and ensure a hassle-free experience for investors.
---
Facilities in the area of Sunny Isles Miami
Sunny Isles Beach offers a wide range of facilities and amenities that cater to the needs and desires of residents and visitors alike. These facilities in Sunny Isles Beach contribute to the overall quality of life and enhance the appeal of the area for both residents and visitors. Whether it's enjoying the beautiful beaches, exploring shopping and dining options, participating in community programs, or accessing essential services, Sunny Isles Beach offers a comprehensive range of facilities to meet the diverse needs of its population. Here are some of the notable facilities in the area.
Pristine Beaches
Sunny Isles Beach is renowned for its beautiful sandy beaches. The city maintains and manages its coastline to provide a safe and enjoyable beach experience. Visitors can indulge in sunbathing, swimming, water sports, or simply relaxing by the ocean.
Parks and Recreational Spaces
The city is home to several parks and recreational areas that offer green spaces and outdoor activities. Heritage Park is a popular destination with a playground, picnic areas, and walking paths. The Newport Fishing Pier provides opportunities for fishing and stunning views of the ocean.
Shopping and Dining
Sunny Isles Beach boasts a vibrant shopping and dining scene. Residents and visitors can explore a variety of upscale boutiques, designer stores, and shopping centers, such as the renowned Aventura Mall and the Shops at Bal Harbour. The city is also home to a diverse range of restaurants, cafes, and eateries, offering international cuisine to suit every palate.
Community Centers
Sunny Isles Beach is dedicated to fostering a sense of community, and its community centers play a vital role in achieving that goal. The city's Community Center offers a range of programs and activities for all ages, including fitness classes, art workshops, educational programs, and social events. The center provides a gathering place for residents to connect and engage in various recreational and cultural activities.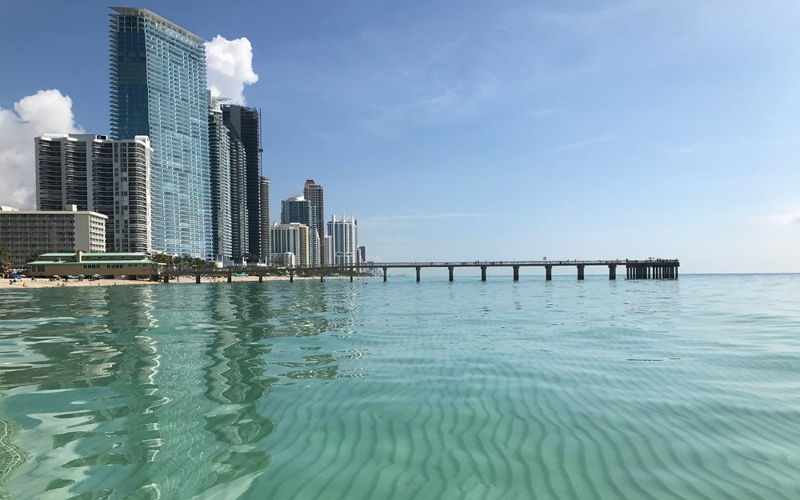 Sports and Fitness Facilities
The city encourages an active and healthy lifestyle, providing numerous sports and fitness facilities. Sunny Isles Beach has well-maintained tennis courts, basketball courts, soccer fields, and jogging paths where residents can enjoy outdoor activities. Additionally, there are fitness centers and gyms in the area for those looking to stay fit and active.
Libraries and Educational Resources
Sunny Isles Beach is committed to education and offers access to libraries and educational resources. The Sunny Isles Beach Government Center houses the Sunny Isles Beach Branch Library, which provides a wealth of books, resources, and educational programs for all age groups.
Medical and Healthcare Services
The area is well-served by medical facilities and healthcare services. There are several hospitals, clinics, and specialized medical centers nearby, ensuring residents have access to quality healthcare when needed.
Transportation and Accessibility
Sunny Isles Beach is well-connected and easily accessible. The city is served by major roadways, including Collins Avenue (A1A) and the William Lehman Causeway, providing convenient access to neighboring cities and attractions. Public transportation options, such as buses and shuttles, make commuting within the area and to nearby destinations convenient.
---
Schools in the area of Sunny Isles in Miami
Sunny Isles Beach offers a variety of educational institutions, including both public and private schools, to cater to the educational needs of its residents. It's important to note that school zoning and availability may vary, so it is advisable to check with the respective schools or the Miami-Dade County Public Schools district to obtain the most up-to-date information regarding enrollment, boundaries, and academic programs. Sunny Isles Beach residents also have access to various educational resources, including public libraries and online resources, to support lifelong learning and academic pursuits. Here are some notable schools in the area.
Norman S. Edelcup/Sunny Isles Beach K-8
This is a highly regarded public school serving students from kindergarten through 8th grade. It offers a comprehensive curriculum, including a variety of academic subjects, extracurricular activities, and enrichment programs. The school emphasizes the development of critical thinking skills and provides a nurturing and supportive learning environment.
Alonzo and Tracy Mourning Senior High Biscayne Bay Campus
Also known as MAST Academy, this public magnet school offers a rigorous college-preparatory curriculum with a focus on mathematics, science, and technology. The school provides advanced courses, specialized programs, and opportunities for students to engage in research and hands-on learning experiences.
See also: top 10 private schools in Miami
Aventura Waterways K-8 Center
Located in neighboring Aventura, this public school serves students from kindergarten through 8th grade. It offers a comprehensive educational program that focuses on academic excellence, character development, and social-emotional learning. The school provides a range of extracurricular activities and has a strong emphasis on community involvement.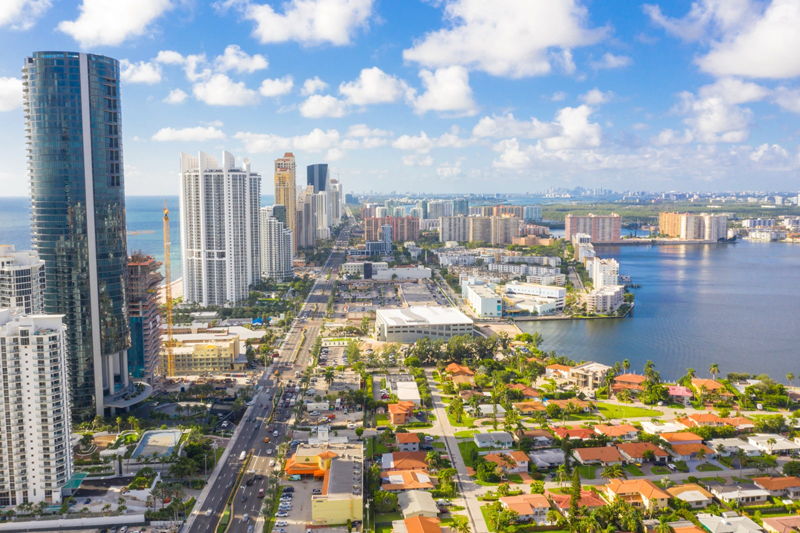 Hochberg Preparatory School
This private school offers a holistic educational experience for students from preschool through 8th grade. The school focuses on individualized instruction, character development, and fostering a love for learning. Hochberg Preparatory School provides a well-rounded curriculum that includes core academics, foreign languages, arts, and athletics.
Biscayne Academy
This private school offers personalized education for students in preschool through 8th grade. The school emphasizes small class sizes, individual attention, and a nurturing environment. Biscayne Academy focuses on providing a well-rounded education that promotes intellectual, emotional, and social growth.
North Miami Beach Senior High School
Located nearby in North Miami Beach, this public high school serves students in grades 9 through 12. The school offers a wide range of academic programs, including Advanced Placement (AP) courses, vocational education, and extracurricular activities. It strives to prepare students for post-secondary education and future career paths.
---
Beaches in the area
Sunny Isles Beach is renowned for its stunning coastline and pristine sandy beaches, attracting visitors and residents alike. These beaches in and around Sunny Isles Beach showcase the natural beauty of the area, offering a range of experiences for beach enthusiasts and nature lovers. Whether you're seeking relaxation, water activities, or a place to connect with nature, the beaches of Sunny Isles Beach provide a delightful escape into the coastal paradise of South Florida. Let's explore in detail some of the beautiful beaches in the area.
Sunny Isles Beach: The namesake beach of the city, Sunny Isles Beach stretches along a two-mile stretch of the Atlantic Ocean. It features soft, white sands and crystal-clear turquoise waters. The beach is meticulously maintained and offers a host of amenities, including beach chair and umbrella rentals, lifeguards on duty, and convenient restroom facilities. Whether you want to soak up the sun, take a refreshing swim, or enjoy a leisurely stroll along the shore, Sunny Isles Beach provides a picturesque setting for beachgoers.

Haulover Beach Park: Located just south of Sunny Isles Beach, Haulover Beach Park is a popular destination for locals and tourists alike. This expansive beach boasts a more natural and undeveloped ambiance, with lush dunes and native vegetation. Haulover Beach Park offers a clothing-optional section for those seeking a nudist-friendly experience. The beach is known for its tranquil atmosphere, and visitors can enjoy activities like swimming, sunbathing, picnicking, and fishing. The park also features a marina, a golf course, tennis courts, and scenic walking trails.

Newport Fishing Pier: Situated at the northern end of Sunny Isles Beach, the Newport Fishing Pier offers panoramic views of the ocean and serves as a focal point for beach activities. The pier is a favorite spot for fishing enthusiasts, who can cast their lines into the deep blue waters and try their luck catching a variety of fish species. The pier provides benches for relaxation and observation, allowing visitors to take in the coastal beauty and watch as boats pass by. It's also an excellent spot for photography, especially during sunrise and sunset.

Oleta River State Park Beach: Located just a short drive west of Sunny Isles Beach, Oleta River State Park offers a unique beach experience along the tranquil waters of Biscayne Bay. The park features a sandy beach area with calm, shallow waters, making it ideal for families with young children. Visitors can swim, paddleboard, kayak, or simply relax under the shade of palm trees. Oleta River State Park is also a haven for outdoor enthusiasts, offering biking and hiking trails, picnic areas, and opportunities for wildlife viewing.

Bal Harbour Beach: To the south of Sunny Isles Beach lies Bal Harbour Beach, a picturesque and upscale beach destination. Known for its luxurious resorts and high-end shopping, Bal Harbour Beach offers a pristine shoreline and a peaceful atmosphere. The beach provides a tranquil setting for sunbathing, swimming, or taking a leisurely stroll. Visitors can also enjoy nearby dining options and boutique shopping experiences.
---
Opinions about Sunny Isles Miami
Opinions about Sunny Isles Miami can vary depending on personal preferences and experiences. It's essential to consider a range of opinions and conduct personal research when forming your own opinion about Sunny Isles Miami. Exploring the area, talking to residents, and considering your specific lifestyle preferences can help you determine if Sunny Isles Beach aligns with your needs and desires. However, here are some common opinions and perspectives about Sunny Isles Beach.
Beautiful Beaches: One aspect that consistently receives praise is the stunning beaches of Sunny Isles. The pristine sands, clear turquoise waters, and well-maintained shoreline offer a picturesque and inviting environment for residents and visitors.

Upscale and Luxury Living: Sunny Isles Beach is known for its luxurious real estate, including high-rise condominiums and waterfront properties. Many people appreciate the upscale living experience and the amenities that come with it, such as private beach access, concierge services, and state-of-the-art facilities.
Check for properties in Miami area
International and Diverse Community: Sunny Isles Beach attracts a diverse range of residents and visitors from all over the world. The multicultural ambiance contributes to a vibrant and cosmopolitan atmosphere, with a variety of cuisines, languages, and cultural events.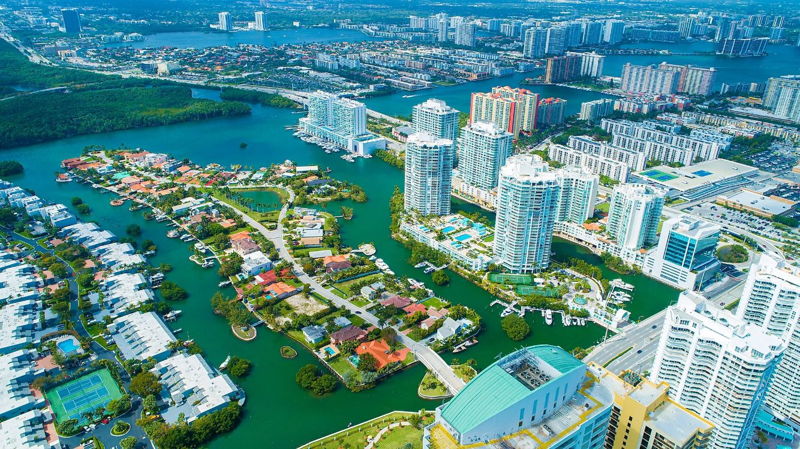 Proximity to Miami and South Beach: Sunny Isles Beach's location near Miami and South Beach is seen as a major advantage. Residents can enjoy the best of both worlds—relaxing beachfront living in Sunny Isles and the vibrant nightlife, shopping, and dining options of Miami and South Beach just a short drive away.

Tourist-Friendly Environment: With its world-class resorts, upscale shopping centers, and proximity to popular attractions, Sunny Isles Beach has a reputation as a tourist-friendly destination. Some people appreciate the vibrant energy and the opportunities to interact with visitors from different parts of the world.

Traffic and Congestion: One common concern is the potential for traffic congestion, particularly during peak tourist seasons. As a popular tourist destination, Sunny Isles Beach can experience increased traffic on major thoroughfares. However, ongoing infrastructure improvements aim to alleviate these issues and enhance transportation options.

High Cost of Living: Given its luxurious reputation and prime location, the cost of living in Sunny Isles Beach can be higher compared to some other areas. Housing prices, dining, and entertainment expenses may be on the higher side. However, it's important to note that the cost of living can vary depending on individual choices and preferences.